What Made Me Realize I'm a Kickass Single Mom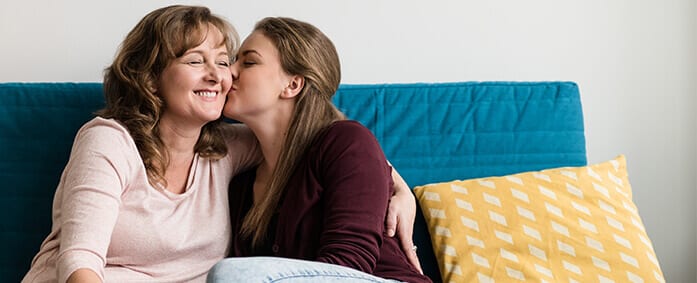 My 87-year-old mom is a Holocaust survivor. She spent her whole life surviving and doing what she thought she was supposed to. She raised my sister and me, provided food and shelter and her version of love. Happiness was not something she felt she deserved. Her motto has always been "life sucks then you die." It's a sad truth but I don't think she was capable of providing us with the fairytale upbringing. Years and lots of therapy later, I'm okay with it.
I didn't use to think of myself as kickass, however, this past year, I've watched my children truly become young adults. My son whose brain is 6 months shy of being fully formed, is every mom's dream. Really! He's working in a job helping young women be successful by teaching them technology. He wants to take his skills around the world and help communities where computers aren't an option for kids. He's handsome (naturally), personable, hard-working and calls his grandmother without any prodding from me.
At 21 years old, my daughter wants to work in a helping profession like her mom and brother. A Psychology major, she'd like to work with young children. Her understanding of human behavior and her empathy is way beyond her 21 years. Despite growing up with privilege, she is incredibly aware of the world around her and the challenges most people face.
I was a stay-at-home mom for most of their lives and hated every minute of it. Don't get me wrong, I found joy in their accomplishments and watching them grow and learn, but because I was profoundly miserable, I was sure that I was a terrible mom. Every mistake they made, every bad grade they got, every friend they tussled with was my fault in my mind. After my divorce, I moved out of the family home re-enforcing my guilt of being a horrible mother.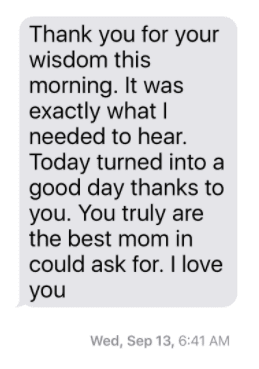 It's taken me a few more years, and I've finally realized that these amazing children did not become who they are on their own. I taught my children empathy and kindness. They are philanthropic because they see that I am. They are confident because I believed in them. My children confide in me because they trust that I will say the right thing-even though I tell it like it is. They talk to me about their relationships, work challenges and ambitions. We travel together and have a ton of fun. Most importantly, I know I'm kickass because they tell me so!
//= get_template_directory_uri() ?> //= get_template_directory_uri() ?> //= get_template_directory_uri() ?> //= get_template_directory_uri() ?> //= get_template_directory_uri() ?> //= get_template_directory_uri() ?>
©2011-2023 Worthy, Inc. All rights reserved.
Worthy, Inc. operates from 45 W 45th St, 4th Floor New York, NY 10036