How to Identify Valuable Pieces In Your Jewelry Box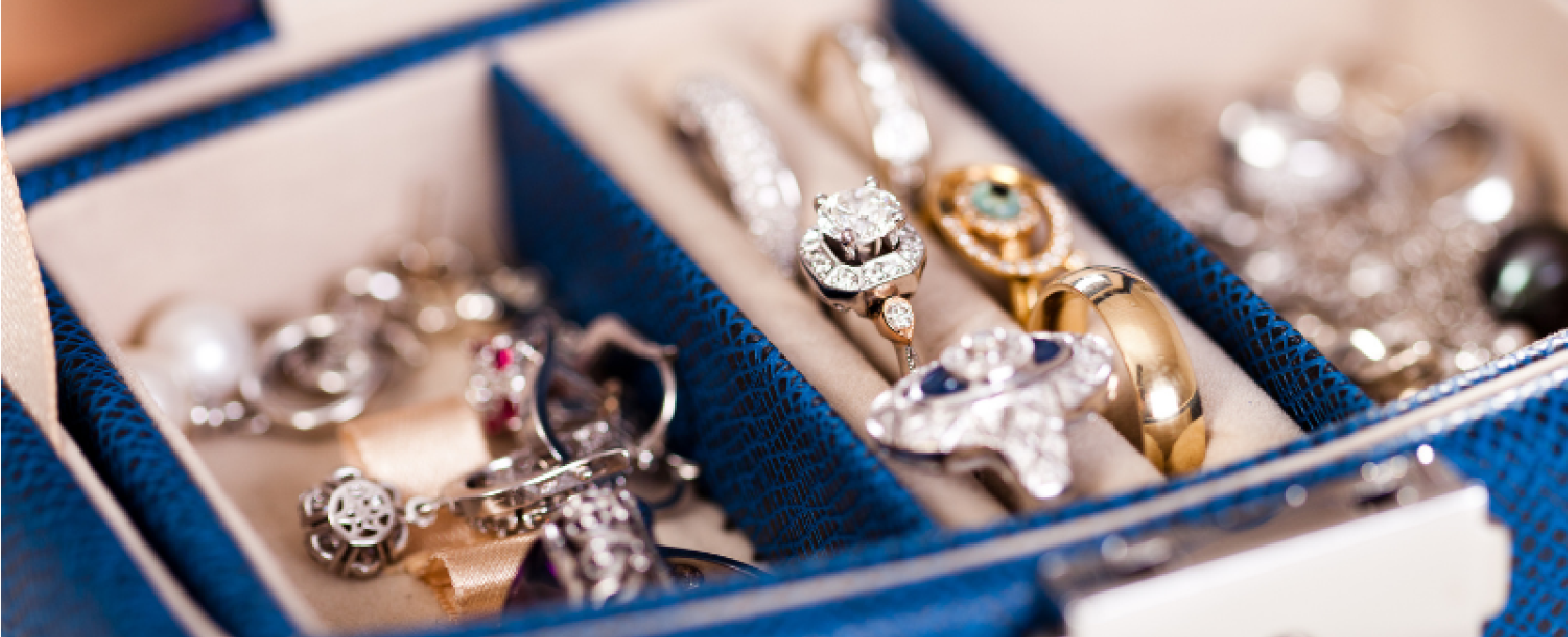 Is your jewelry box filled with items passed down from family, and perhaps with pieces you no longer wear? Whether you're a collector or inheritor, the items in your jewelry box can be a treasure trove of surprises. Jewel-encrusted items we think may be extremely valuable can be worth only a few dollars; while something like a simple chain may be worth thousands. But how can you identify valuable rings and other pricey jewelry in your collection?
If you've ever scored a great deal for a shiny bauble at a flea market or found a lost ring, you probably know that feeling of excitement and curiosity. While the sentimental value of jewelry is priceless- how can you identifywhether that sparkly ring in your hand is a precious treasure, or a cheap trinket? Read on to learn how.
Identifying Jewelry Stamps And Hallmarks
These identifying markings are usually located on the inside of a ring or bracelet, the post of an earring, or on the clasp of a necklace. If the jewelry is stamped, it will generally list the metal content of a piece, such as the gold karat purity. And if there are other markings present, they may show a designer's signature, manufacturer logo, or the country of origin.
Unless the hallmarks have worn off from years of wear, all fine jewelry should have some type of stamp.
Here are some common fineness stamps for precious metals:
Gold: 22K, 18K, 14K, 10K, 916, 750, 585, 375
Platinum: 950, 900, PLATINUM, PLAT
Silver: 925, 800, silver, sterling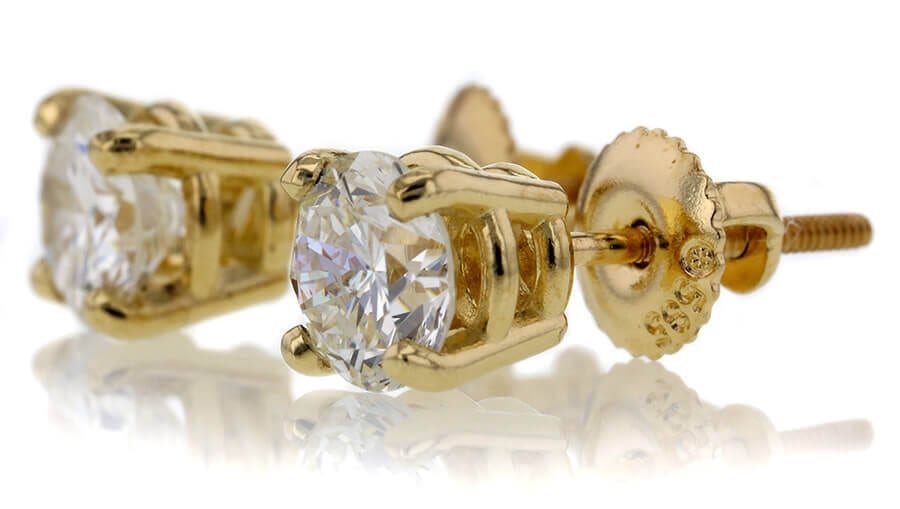 Some collectible fine jewelry maker's marks include Van Cleef & Arpels, Cartier, and Tiffany & Co. Items containing these stamps should be appraised for authenticity. There's a multitude of maker's marks and hallmarks; the fact that your jewelry is stamped can help give clues to its identity and value.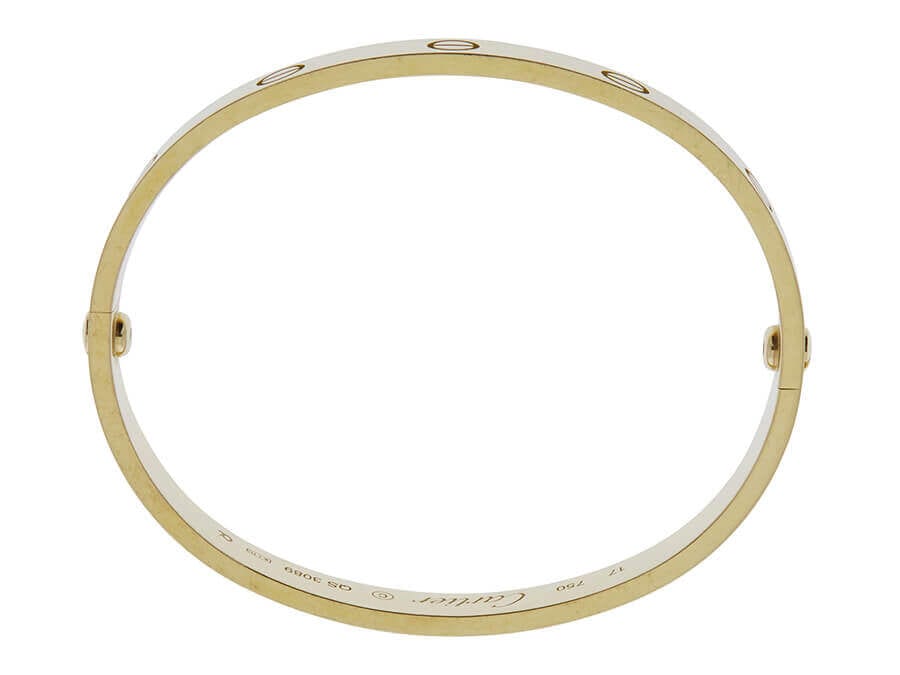 If the piece looks antique, is not stamped, and is heavier than expected- it may be worth checking out. However, if the item looks new but does not have any markings at all, it is likely costume jewelry.
Identify Jewelry: Is It Fine Or Costume?
The value of gold or platinum is determined by the percentage content and weight, regardless of design. Any diamonds and semi-precious stones in the piece have a going market value. Most costume jewelry has insignificant value in materials, but subjective factors such as maker and age may create value in certain collector markets.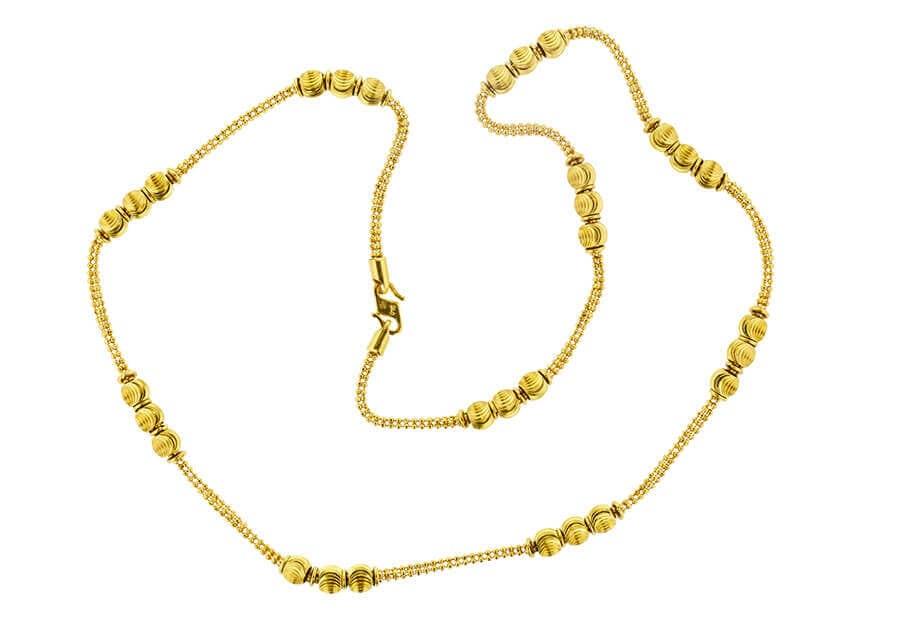 This is particularly important when you're assessing items like chains and bangles. Generally gold and silver are heavier metals than non-precious metals like brass and pewter. For instance, if you have two similar-looking gold chains with very different weights, one chain is likely fake or made of hollow gold links. Solid gold and platinum pieces have significant heft to them which can help you to identify valuable jewelry more easily.

Metal in costume pieces is usually a gold or silver-colored plating over a (non-precious) base metal such as copper, aluminum, or brass. If you see a darker or silvery color showing through parts of a gold chain that see heavy wear -and if parts of it are discolored or flaking off- this is likely a gold-plated chain. When solid gold or platinum jewelry wears down, the part showing through should still be consistent with the original color. This is not the case for white gold, which is usually rhodium plated to give it a whiter, brighter finish.
Identifying Valuable Gemstones
Look closely at colorless gems when trying to identify valuable jewelry. Modern diamond cuts are very precise but older cuts can be less symmetrical and defined. As for colored gemstones such as rubies, sapphires, and emeralds; antique gems are often untreated, making them more sought after. Keep an eye out for stones with good transparency, and strong, bright colors.

Additionally, it's a good idea to check how the gemstones are set. Are they glued onto the piece, or held in place by an intricate setting? Fine jewelry is well-crafted, with each stone set in prongs, bezel, tension, or channel set mountings. Look inside and at the back, the best jewelry should have an excellent finish on all surfaces of the piece.

Some higher-quality costume jewelry uses prongs just like fine jewelry. That's when weight, hallmarks, and examining the finish, can help shed some light on the identity of a jewel.
The Best Way To Identify Valuable Jewelry: Consult an Expert
While your jewelry box may be filled with heirloom pieces which are cherished and passed down; it is also likely to contain pieces not to your taste. Jewelry fads go in and out of style. Just because they're not fashionable now, doesn't mean they're not valuable.
When in doubt about identifying the authenticity and value of any jewelry items including rings, it is best to have a professional gemologist evaluate and thoroughly look them over. You may just be amazed by the treasures you never knew you had.
If you found this article helpful, you may be interested in reading "What's My Jewelry Worth?" on the Worthy Blog as well. Click to read now.

//= get_template_directory_uri() ?> //= get_template_directory_uri() ?> //= get_template_directory_uri() ?> //= get_template_directory_uri() ?> //= get_template_directory_uri() ?> //= get_template_directory_uri() ?>
©2011-2023 Worthy, Inc. All rights reserved.
Worthy, Inc. operates from 45 W 45th St, 4th Floor New York, NY 10036