Top 10 Featured Auctions in April 2018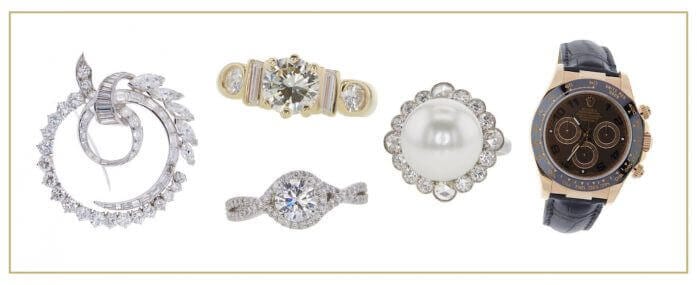 As we get closer and closer to the warmth and relaxation of the summer, we're seeing an influx of bold shapes and geometric styles to our online auction house, telling us that people are shaking things up in their jewelry boxes. Shifting from more classic styles, April brought in some extraordinary pieces featuring marquise and princess cut diamonds and some stand out time pieces.
Whether it's due to change of fashion or circumstance, jewelry doesn't need to be kept forever. And at Worthy, we love helping our clients get something they really want or need out of the sale of their jewelry, from changing up their look with some new jewels to funding that much needed vacation.
Geometric-inspired jewelry has gone in and out of fashion over the years, characterized by bold, clean shapes that work for women and men alike, as seen in the round cut gold men's ring below. You can also find geometric patterns on more delicate pieces, such as the exquisite marquise cut pendant pictured that caught our eye.
April's auctions also saw some non-traditional pieces that we were particularly drawn to, such as the pearl and diamond Tiffany ring and the rose gold Rolex seen below. It's refreshing to see new materials mixed with classic luxury styles from these iconic brands.
Got something in your jewelry box that you're looking to repurpose? Take a look through our April auctions to see how much our clients got for their unused items.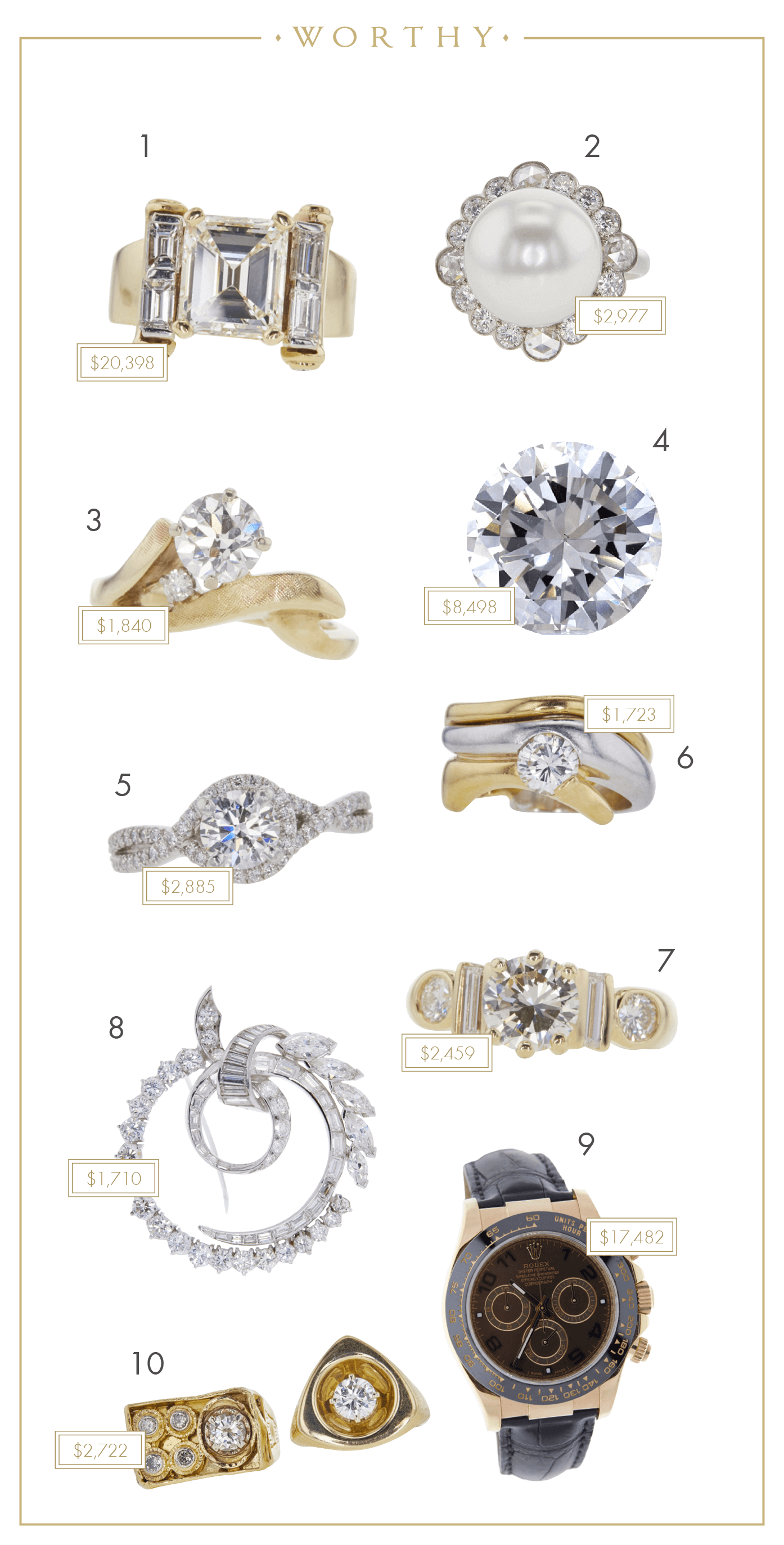 GIA 3.63 Ct Emerald Cut Solitaire Ring, sold for $20,398

Round Cut Right Hand Tiffany & Co. Ring, sold for $2,977

GIA 0.97 CT Round Cut Solitaire Ring, sold of $1,840

GIA 1.98 CT Round Cut Loose Diamond, sold for $8,498

GIA 0.83 CT Round Cut Halo Ring, sold for $2,885

GIA 0.7 CT Round Cut Ring, sold for $1,723

GIA 1.17 Ct Round Cut 3 Stone Ring, sold for $2,459

Marquise Cut Pendant Necklace, sold for $1,710

Rolex 1165151 Daytona 6V1L0257, sold for $17,482

GIA 0.97 CT Round Cut Men's Ring, sold for $2,722

//= get_template_directory_uri() ?> //= get_template_directory_uri() ?> //= get_template_directory_uri() ?> //= get_template_directory_uri() ?> //= get_template_directory_uri() ?> //= get_template_directory_uri() ?>
©2011-2023 Worthy, Inc. All rights reserved.
Worthy, Inc. operates from 45 W 45th St, 4th Floor New York, NY 10036