When Celebrity Diamonds Aren't Forever
Celebrity engagement rings make for engaging stories, whether the stars are selling them after a headlining divorce, giving or receiving one for the second time around or trading up every few years. Here are just a few which inspire us to think about our own rings and what you might do with yours.
Don't Get Mad, Get An Estimate
In the 1996 movie, "The First Wives Club", Ivana Trump advises, "Ladies, you have to be strong and independent, and remember, don't get mad, get everything." It was a feel-good moment for women everywhere who were going through divorces. But the best real-world example was actress Ellen Barkin, who became a heroine for many women when she decided to "sell everything."
After New York billionaire Ron Perelman and actress Ellen Barkin's infamous divorce, (when Perelman reportedly hired security guards to supervise his soon-to-be-ex as she removed her possessions from their townhouse), Barkin put the jewelry that Perlman purchased for her—more than a hundred pieces, including her wedding ring—up for auction at Christie's in 2006. It was a headline making sale and one that fetched $20.3 million.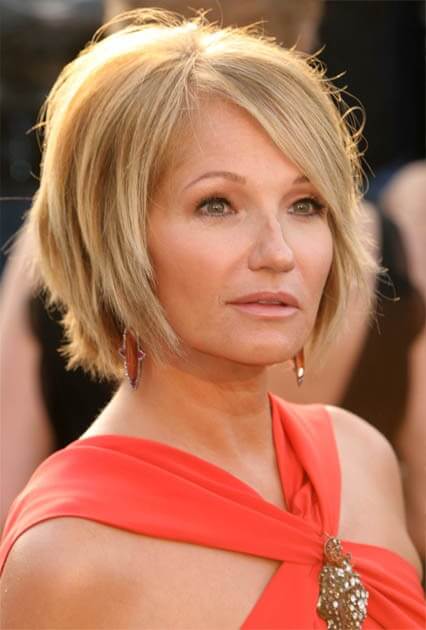 The sale also provided material for a scene in the film Sex & The City: The Movie in 2008, when the SATC girls attend the auction of jewels of a wealthy divorcée (it was actually filmed at Christie's Rockefeller Center) and Samantha (Kim Cattrall) wants to bid on a large floral diamond ring based on Ellen Barkin's JAR Gardenia ring. Women who watched the television series for six years knew that this was an obvious nod to Barkin, New York City, and falling in and out of love. And Barkin's bold move was inspirational for women who didn't know what to do with their engagement ring as well as other jewels after their divorces. Sometimes parting with pieces so vividly linked to memories allows for fresh beginnings.
Your Marriage Ends, But Your Jeweler Is Forever
After Kim Kardashian and basketball player Kris Humphries split up after only 72 days of marriage, she gave back the ring. The 20-plus-carat ring designed by Lorraine Schwartz was sold at Christie's for $749,000, considerably less than the original $2 million Humphries spent on it, but above the auction estimate of $500,000. It seems that when Kardashian found her fresh beginning in Kayne West, she had no superstitions or qualms about going back to the same jeweler for her new ring. She was apparently more committed to Schwartz then to Humphries. Her engagement ring from West was a smaller diamond, yet more flawless, a 15-carat D-color cushion cut.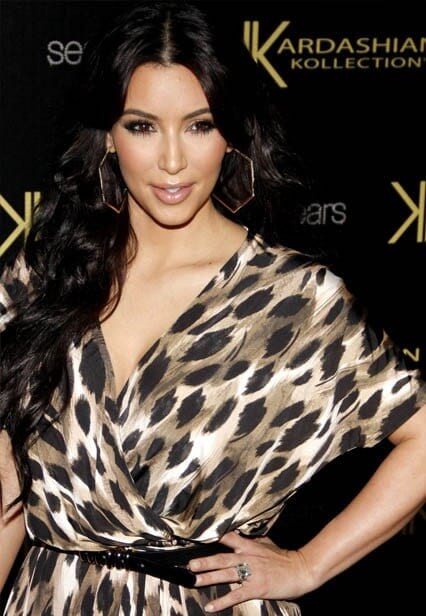 Break Up and Start Over Again
When every gossip magazine reported true and exaggerated tales of Brad Pitt and Jennifer Aniston's marriage breaking up, it left Aniston, one of America's sweethearts, with a much publicized broken heart. Her fans were more than a little devastated. We wanted to see Aniston find happily ever after again and we wanted to hate Pitt but that wasn't happening. So we had to be satisfied that after all of the hoopla surrounding Angelina Jolie's ring it was not all that. Pitt worked with Silva Damiani to design Aniston's engagement ring. He had been working with Damani jewelry on various designs so it would make sense that he would want to be a part of the process on the next significant piece of jewelry until well, he worked with Beverly Hills jeweler Robert Procop on Jolie's ring. Like with Damiani, he had a specific vision for this ring. Procop said: "Brad oversaw every aspect of the creative evolution." Don't quit your day job Brad! But even with all of Pitt's involvement in the design process, years later when Justin Theroux proposed to Aniston, fans were not only overjoyed that she found her man but that Theroux had outdone Pitt in the engagement ring department. Aniston's new engagement ring is not only better than the one Pitt gave her, it's better than Jolie's engagement ring too.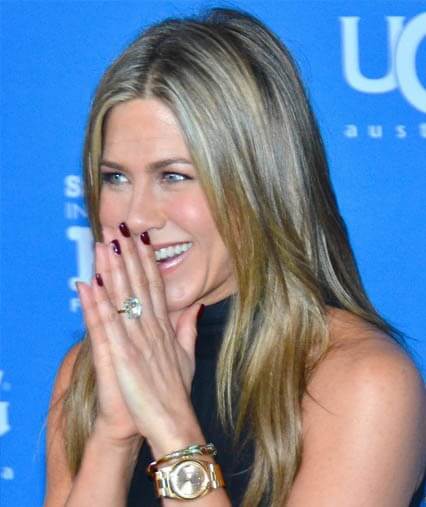 Which brings us to another point, do Hollywood celebrities adhere to the same jewelry by-laws when they split as us regular girls? During an engagement, when a hot actor breaks-up with his celeb fiancée, does she gets to keep the ring? If an A-list diva dumps the guy, does she have to give it back? When it's a marriage that is dissolving, does the superstar get to keep the ring? The answer is yes on all counts. But with every rule there is an exception. For example, Jennifer Lopez returned that pink diamond engagement ring stunner to Ben Affleck even after he broke her heart. Now that the other Jennifer and Ben are divorcing, she got the ring and he got a tat on his back. Who came out better—Gardner with the diamond or Ben with a Phoenix rising from the ashes?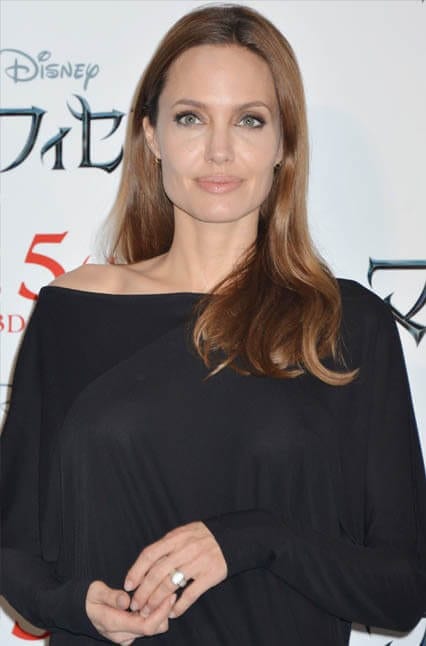 The Serial Ring Monogamist
In the decade and a half that she and soccer star David Beckham have been together, singer-turned-designer Victoria Beckham has reportedly amassed an incredible thirteen engagement rings, including a heart-shaped diamond, thought to be the most expensive. The one she received when David Beckham first proposed in 1998, was a marquise diamond reset on a diamond pavé band. In 2002, she added a simple diamond-encrusted band. Since then she has been photographed wearing a huge pear-shaped gem set with larger diamonds around the shank, a yellow-colored baguette-style ring, and a square-cut emerald ring encrusted with diamonds. At the men's tennis final at Wimbledon in 2014, Victoria sported a yellow diamond ring set in a yellow gold band (and priced at around $169,000). Although it has been confirmed that she has upgraded from the first ring, the press has speculated that not all thirteen rings belong to Beckham but that she might borrow them for special events. She's not only traded up but she has found engagement rings to accessorize her outfits. Now that's what I call "getting everything."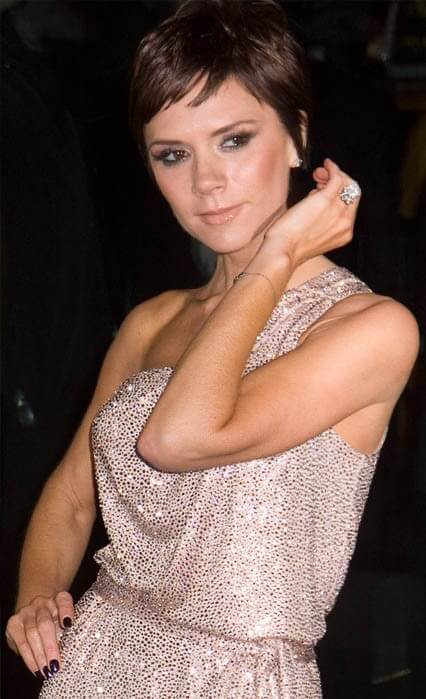 //= get_template_directory_uri() ?> //= get_template_directory_uri() ?> //= get_template_directory_uri() ?> //= get_template_directory_uri() ?> //= get_template_directory_uri() ?> //= get_template_directory_uri() ?>
©2011-2023 Worthy, Inc. All rights reserved.
Worthy, Inc. operates from 25 West 45th St., 2nd Floor, New York, NY 10036