Top 10 Featured Auctions in March 2019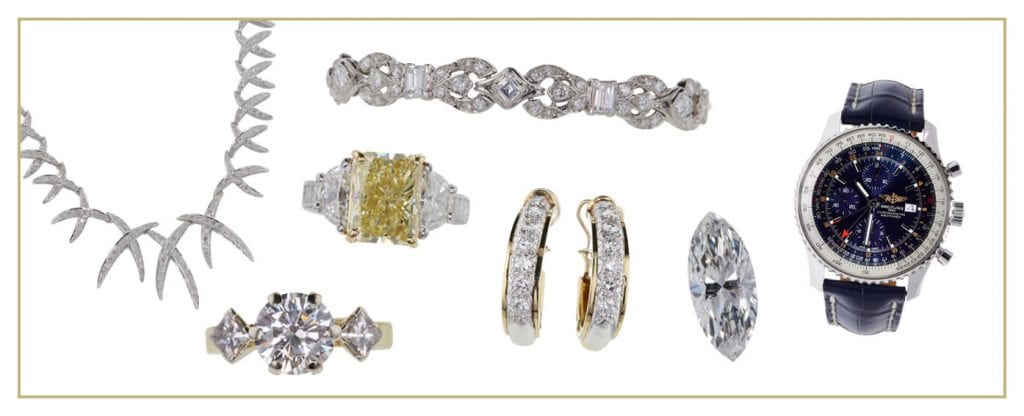 While they may be the birthstone of April, our March auctions saw diamonds aplenty! From rings to necklaces and bracelets, there was more than enough sparkle to go around.
The Diamond Elephant in the Room
It's impossible to miss the over 3-carat mass of sparkle below (#3). The ring includes two larger-than-life round brilliant diamonds on a backdrop of small round diamonds and baguettes. Besides it's hefty carat weight, this piece is also a bypass ring, a style that became very popular in the Victorian era. Rather than having the band form a complete circle, the bands overlap and part, creating a very distinctive style.
Fun fact: While some ring wearers choose this style because it represents two souls coming together, others favor it as it symbolizes individuality and fluidity. Something for the more independent-minded wearers.
Diamonds Diamonds (No Longer) Everywhere
Not only did we see many beautiful diamond rings on auction last month, we also saw some stunning earrings, necklaces, and bracelets as well. While these pieces are certainly lovely to look at, jewelry style these days is favoring function rather than flare. As our writer, Hedda Shupak wrote in an article earlier this year, "The biggest trend in fine jewelry right now is less about the jewelry and more about life: it's casual… you'll see … women sporting very little but very fine jewelry: a substantial engagement/wedding ring, a substantial pair of high-quality diamond stud earrings, and a Rolex."
Do you have plans to bring your spring cleaning your jewelry box this month? Look out for items that no longer #sparkjoy and consider selling them with Worthy to bring in a little extra cash for that summer vacation you've been dreaming about.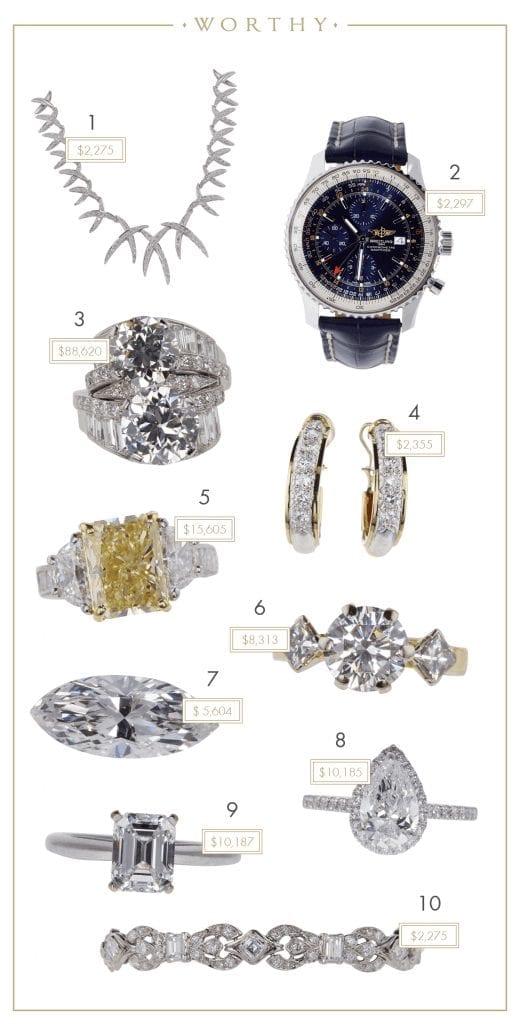 Top 10 Featured Auctions in March 2019
//= get_template_directory_uri() ?> //= get_template_directory_uri() ?> //= get_template_directory_uri() ?> //= get_template_directory_uri() ?> //= get_template_directory_uri() ?> //= get_template_directory_uri() ?>
©2011-2023 Worthy, Inc. All rights reserved.
Worthy, Inc. operates from 25 West 45th St., 2nd Floor, New York, NY 10036