What to Do with Inherited Jewelry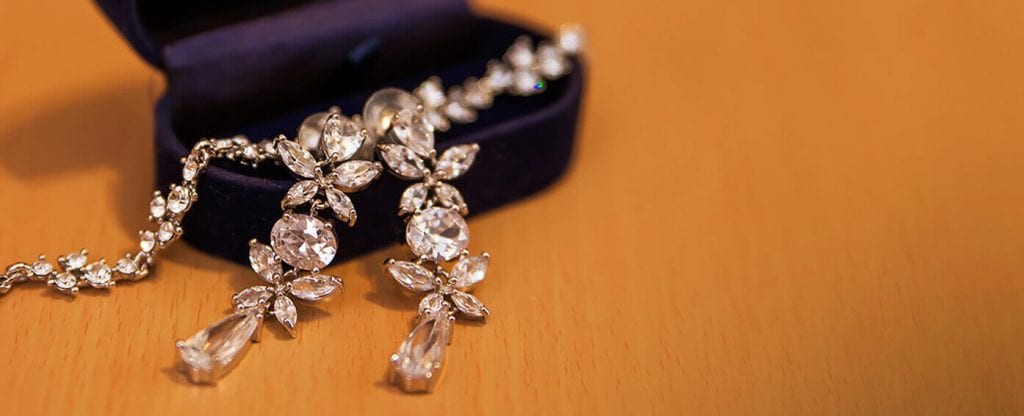 So, you've inherited a few fine jewelry pieces. Among them, you find an inherited engagement ring with a European cut diamond, a pair of lovely pearl earrings, a diamond tennis bracelet that's far too formal for you to wear everyday, and a wonderful antique brooch that was already an antique when it was passed down to the last relative! The question is, what to do with inherited jewelry? Here, we'll take a look at a few options.
Keeping the Pieces You Want
There's no question about it: Heirloom jewelry is a treasure, often with an important story to tell. If the items have great personal significance, then it's a good idea to keep the jewelry and enjoy it. If you decide to keep the jewelry, then there are a few different things that you can do with it.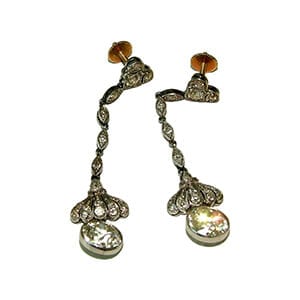 Save it to pass on. Keep your treasures in the condition you received them in, and pass them on to another family member when the time comes. If you choose this option, be sure to pass the items along to someone who will appreciate them!

Wear it yourself. Does the ring fit? After ensuring that the stones are tightly mounted, show off great grandma's engagement ring! Enjoy wearing it and telling the story that goes along with it. Everyone will love hearing the tale of your ancestors' romance.

Have it made into something else. If you're not particularly attached to the jewelry and the stories that go along with it, but you're not interested in selling heirloom jewelry passed on from a loved one, then seek the services of a custom jeweler who can help you design a special piece or two using components from the jewelry you received. You'll still be reminded of great grandma every time you wear her sparkly diamonds.

Selling: where do I start?
Selling inherited jewelry is a very common way to transform pieces into funds towards a meaningful experience or life improvements. Some people feel guilty about even considering selling inheritance jewelry, but it's nothing to be ashamed of. If you have items that you are never going to wear or enjoy, you can still create a tribute to the previous owner's memory. Imagine sending your kids, or yourself to college with money from an unworn piece of jewelry or perhaps a renovated room that you can create new memories in. The possibilities are endless with this option.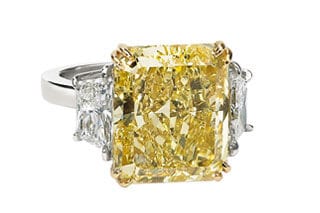 If you've made the decision to sell inherited jewelry, you of course want to do so in the most responsible way possible. Before starting this process, consider the following:
Appraisal. Getting an appraisal is a good way to better understand the pieces you are inheriting. However keep in mind that appraisal value does not reflect the amount that you will receive when you go to sell the items. Demand in the jewelry resale market fluctuates regularly.

Buyers. If you choose to sell with a local jeweler, understand that they have high overhead costs and are not in the business of buying jewelry. If selling locally is your preferred option, shopping around and comparing offers is your best route.

Security. Make sure your jewelry is being held in a secure facility throughout this process. If you are going from buyer to buyer, it is important to trust whoever is holding your jewelry and to keep it safe during transport.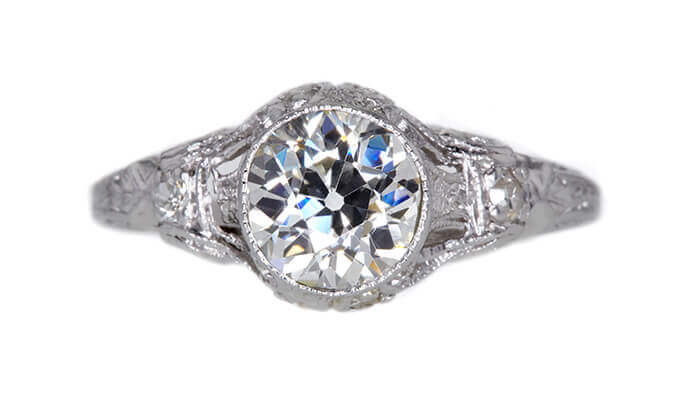 With these in mind, you may want to consider selling your jewelry online with a secure service. We at Worthy take care of every aspect of selling inherited jewelry. Grading, cleaning. cataloging, photographing are just a few of the services we provide, not to mention fully insured, complimentary shipping to our facilities.

We hope this gives you some ideas about what to do with inherited jewelry. If you're not sure what you have, or if you wonder if it's a good idea to sell your items, feel free to chat with one of our experts online. Selling inherited jewelry isn't right for everyone, but it may be the best course of action for you.
//= get_template_directory_uri() ?> //= get_template_directory_uri() ?> //= get_template_directory_uri() ?> //= get_template_directory_uri() ?> //= get_template_directory_uri() ?> //= get_template_directory_uri() ?>
©2011-2023 Worthy, Inc. All rights reserved.
Worthy, Inc. operates from 25 West 45th St., 2nd Floor, New York, NY 10036