Diamond Solitaire Ring Trends with a Twist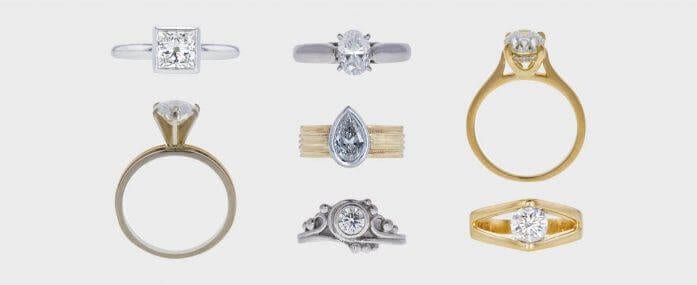 When DeBeers launched their "A Diamond is Forever" campaign way back in 1947, sparkly diamond solitaire rings became the icon for proposals and engagements. And while plenty of trends have come and gone, solitaire rings with simple bands have remained a classic.
However, a diamond solitaire ring can be as original as its wearer. Here are some trends we've seen from our very own auctions for diamond solitaire rings.
Not Your Average Band
Round cut diamonds are the most used stone for engagement rings but many women choose bands that will set their rings apart from the rest. There are endless options, from engraved detailing to beautiful metalwork, mixed metals, and geometric designs. When it comes to these bands, beauty extends beyond the stone.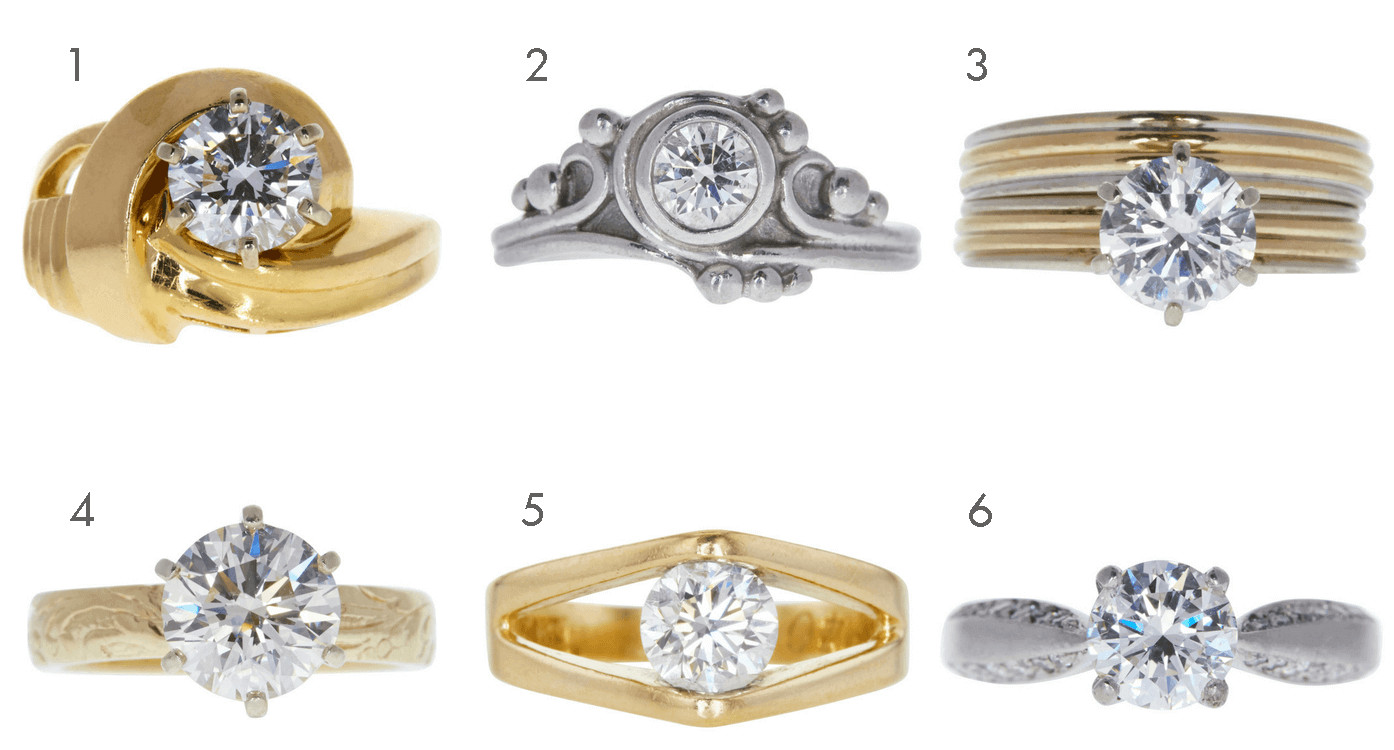 A Cut Above
If you are looking for something simple yet still unique, many women choose to branch out when it comes to diamond cut. Ovals showing up on more and more ring fingers these days in simple settings of yellow and white gold. If you are looking to go really funky, choose a heart, pear or even a triangular cut diamond to set yourself apart. Using these alternative diamond cuts means that your ring can be sophisticated and fun at the same time.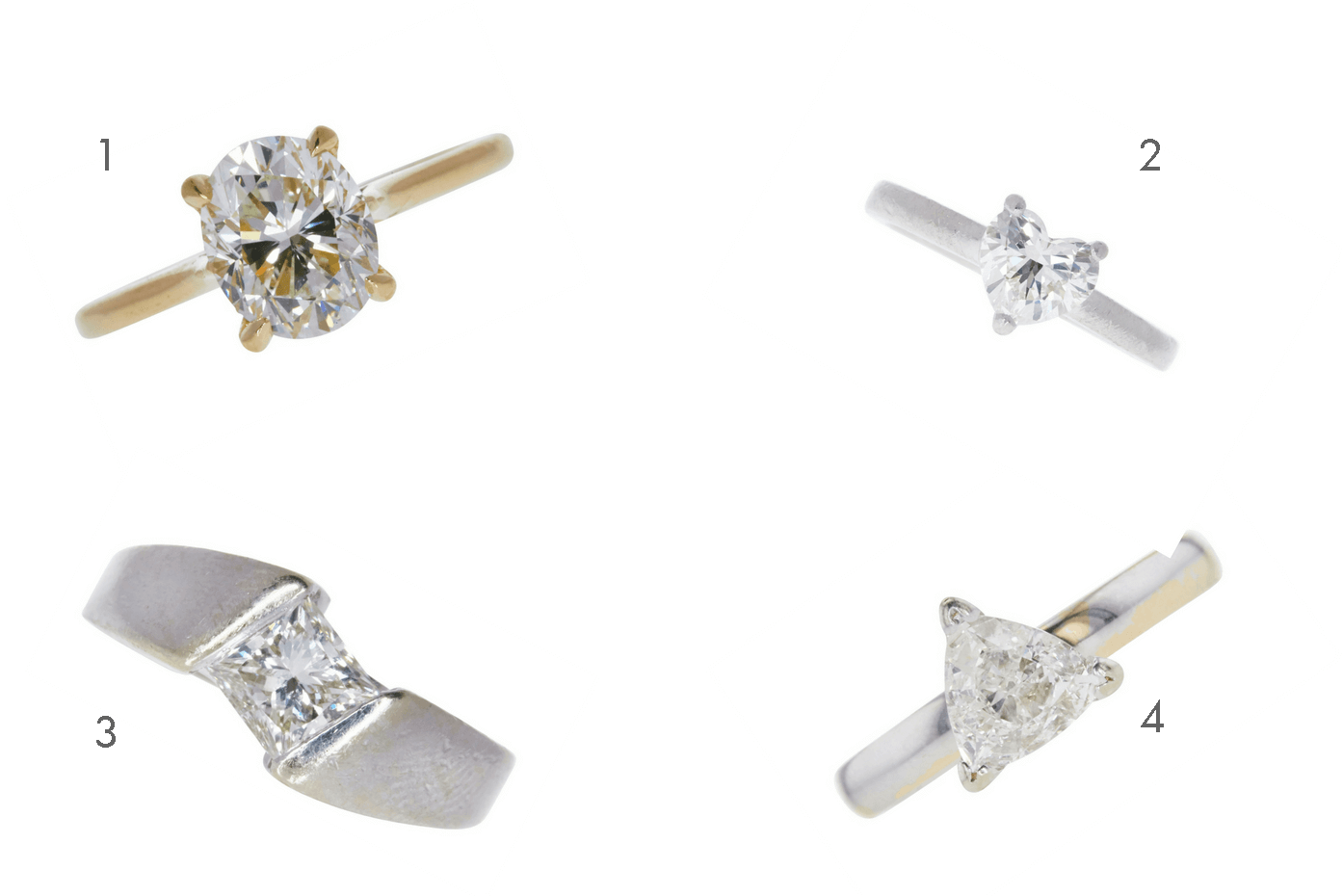 Beautiful Bezels
Whether you're looking for security, the sleek minimalist fashion trend or a way to elevate your stone even more, bezel settings for diamond solitaire rings are a great choice. A bezel setting refers to the raised metal surrounding the stone that supports and holds the diamond in the band and was the way diamonds were set into jewelry for many years before Charles Lewis Tiffany created the prong setting.
Bezel settings remain the safest for your diamond as prong settings can be more easily damaged. The designs range from the simple solitaire to the more modern with multiple bands and different shapes.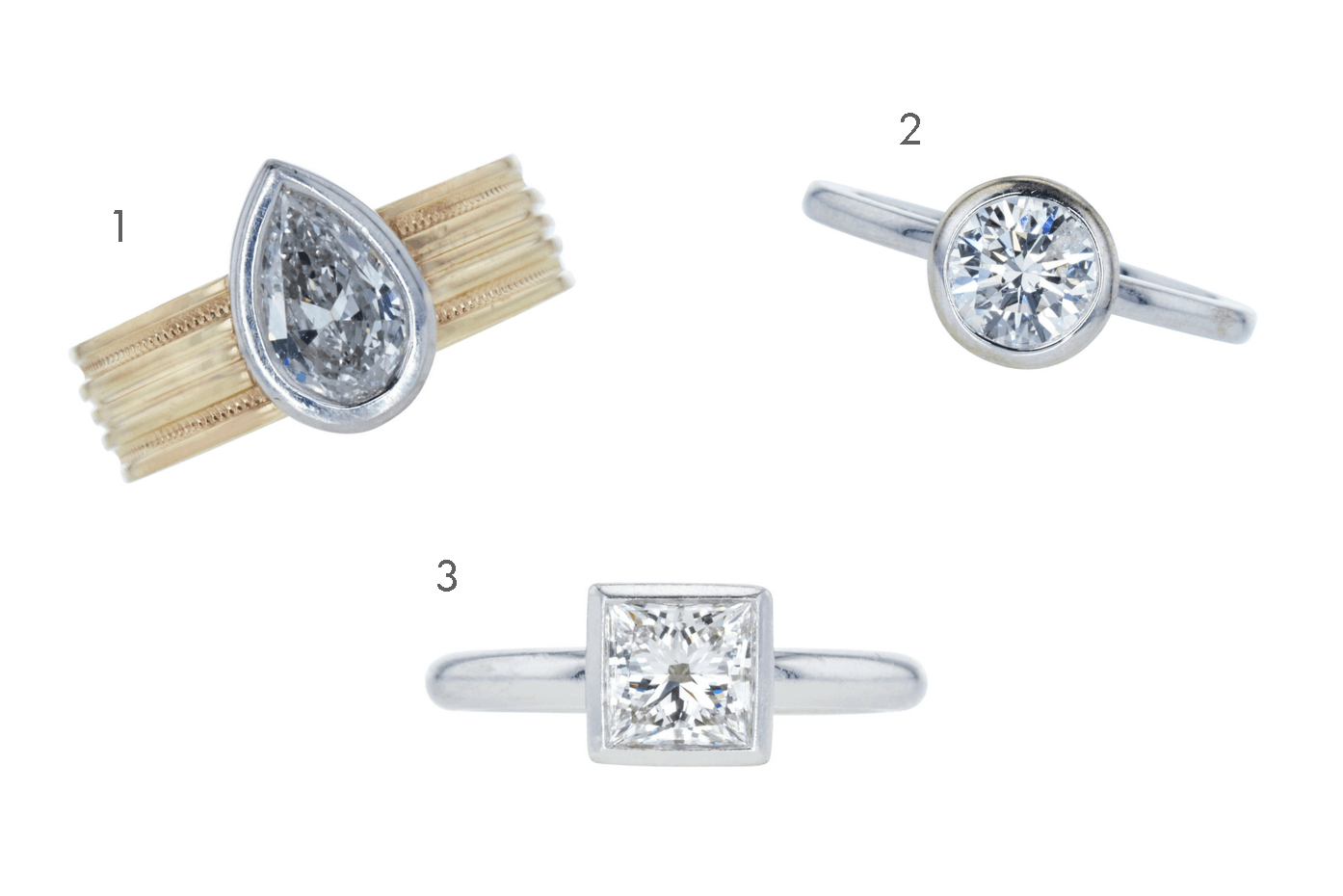 GIA 0.98 CT Pear Cut Solitaire Ring, D, SI1. Sold At Auction For $2,322.

0.96 CT Round Cut Solitaire Ring, J-K, I1. Sold At Auction for $1,084.

1.24 CT Princess Cut Solitaire Tiffany & Co. Ring, H-I, VS1. Sold At Auction For $4,022.

Have a solitaire you're looking to part ways with? Take advantage of the Worthy auction platform to get the most for your ring and use the money for something worthy.
//= get_template_directory_uri() ?> //= get_template_directory_uri() ?> //= get_template_directory_uri() ?> //= get_template_directory_uri() ?> //= get_template_directory_uri() ?> //= get_template_directory_uri() ?>
©2011-2023 Worthy, Inc. All rights reserved.
Worthy, Inc. operates from 45 W 45th St, 4th Floor New York, NY 10036