How Does Your Jewelry Reflect Your Personality?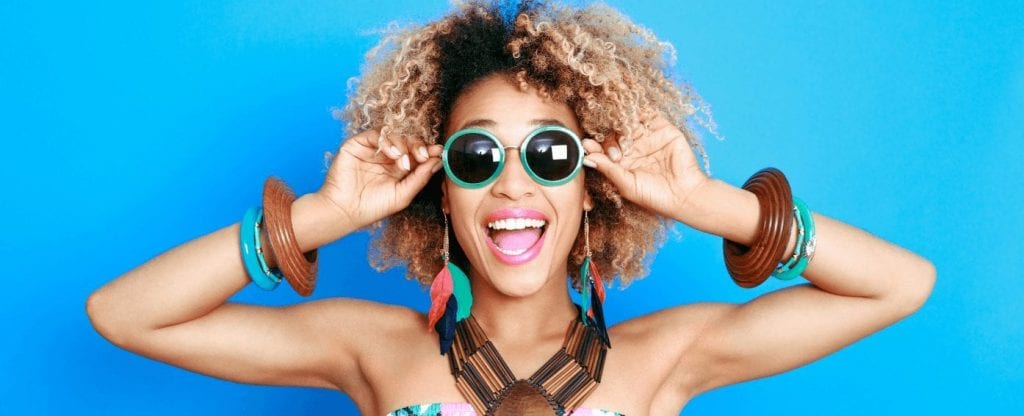 Have you ever wondered what your choice of jewelry says about you? While personality is a highly complex issue, jewelry is a tool that you can use to make a statement to others about who you are. If you take a moment to think about what jewelry says about the people you know as well as those you meet for the first time or see on the street, you can start to understand what your own jewelry says about you. In this guide, we'll explore jewelry personality types.
Fun Costume Jewelry
If you enjoy wearing big hoop earrings, statement necklaces, or extravagant cocktail rings with colorful lab-created gems, then it's quite likely that you are the life of the party. Your personality is very likely to be cheerful and you are probably bubbly and outgoing. People like you because you're so much fun.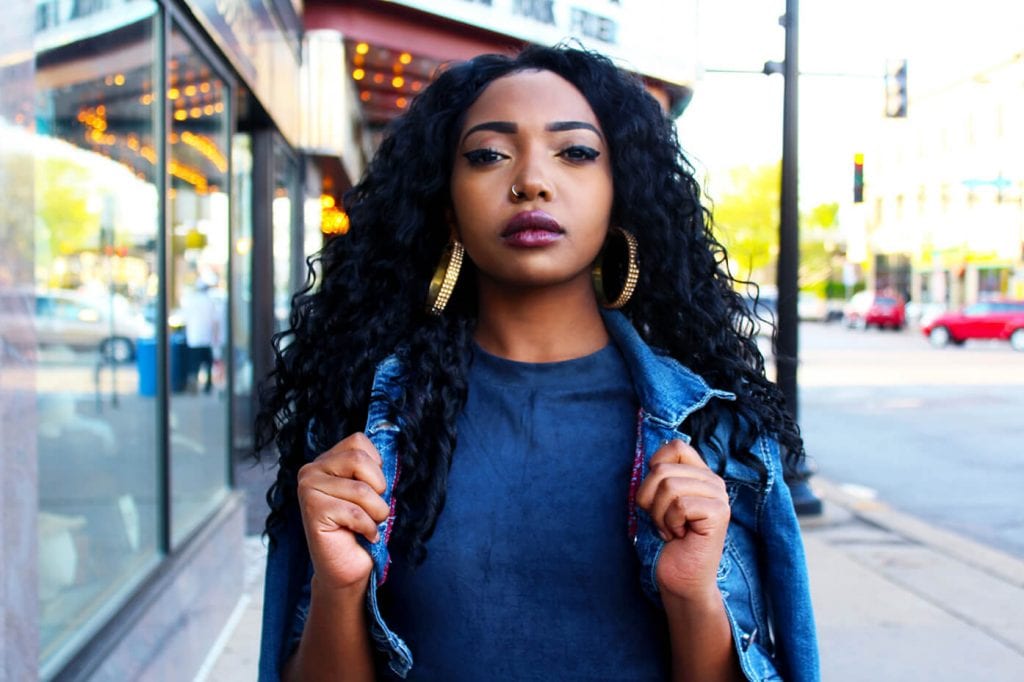 Color-Coordinated Jewelry
The color-coordinated jewelry trend is nothing new. When it comes to personality, jewelry that comes in matched sets typically appeals to people who are highly organized and very responsible. It's not at all surprising that many professionals choose to wear color-coordinated jewelry. Gold bracelets and necklaces with matching earrings or a complete set of pearl jewelry tells others that you care deeply about their opinions. People might seek you out for advice if this is your style, simply because you look so professional.
Recycled Jewelry and/or Jewelry Made with Natural, Earthy Elements
Perhaps you gravitate toward earrings made with sea glass, necklaces made with driftwood and seashells, or old turquoise bracelets dating back to the 1970s. Maybe you love bangle bracelets made with unique elements. If you appreciate nothing more than handmade jewelry that reminds you of the world around you, then it's quite likely that you are a nature lover. Your clothing and jewelry may include bright colors, but you definitely have an appreciation for earth tones like ocean blue and forest green.
Antique Jewelry
If you have an appreciation for antique jewelry, it could be that you are nostalgic or that you are a trendsetter. In any case you like jewelry that stands out and you love the fact that your jewelry comes with a story. You may not care much about brand names; in fact, you may prefer unique vintage items that are one of a kind. If antique jewelry is your favorite, you are probably an interesting person and an exceptional conversationalist.
Elegant, Classic Jewelry
Just about everybody loves the look of classic elegance; think diamond studs, tennis bracelets, and solitaire engagement rings. If you prefer simple, elegant pieces that go with everything, then it's likely that you have traditional values. People find your classic taste in clothing, furnishings, and jewelry impressive, and they appreciate your interesting but understated personality. Your simple, elegant jewelry makes you look perfectly poised no matter what the situation.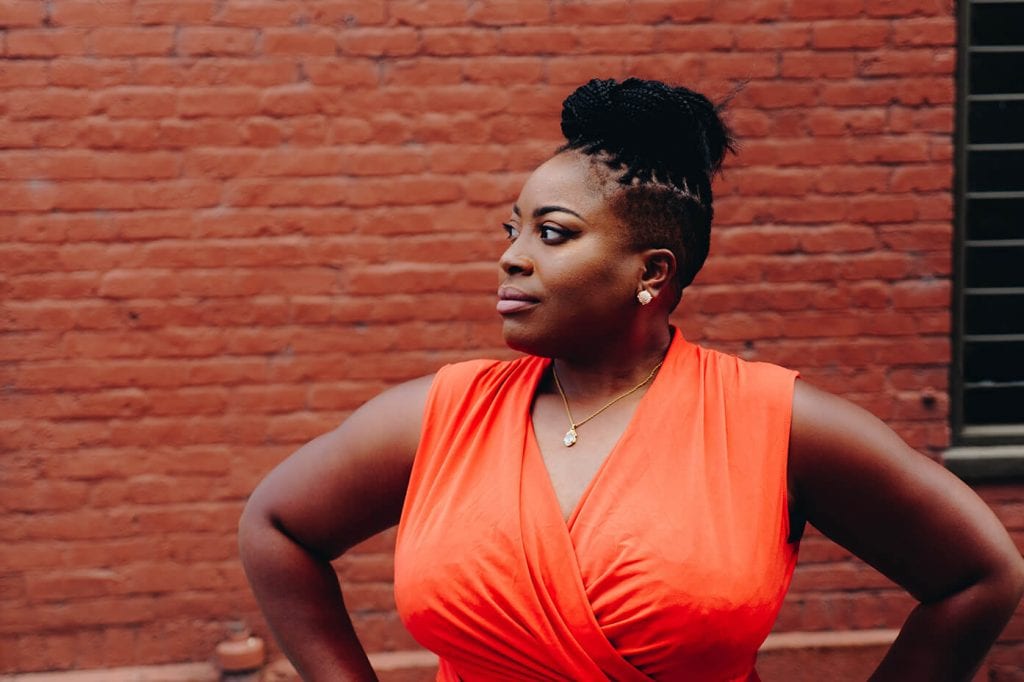 Luxury, Name-Brand Jewelry
If you love name-brand jewelry from luxury manufacturers, then it is likely that you are a person who pays great attention to detail in all aspects of life. You never settle for second best and you work hard to reach your goals. Your reward yourself for your efforts and people admire your high self esteem as well as your appreciation for the finer things in life. You love to make a statement and you are probably an excellent host or hostess.
Minimalist
Sleek, modern pieces tend to catch your eye and you love the fact that simple jewelry is both stylish and versatile. You may like mixed metals and a touch of sparkle, but lots of bling really isn't in keeping with your taste. You appreciate the look of polished metal and you find interesting silhouettes appealing. If you are a minimalist when it comes to jewelry, then it's likely that you have an appreciation for all the best things in life as well as a sense of balance. Your personality is thoughtful, and your habits tend to be orderly. You exude worldly charm despite your pared-down wardrobe.
Simple and Sophisticated
Do you love thin bangle bracelets, simple earrings that go with everything, and chain necklaces, perhaps with a pendant or gemstone? If so, you probably have an appreciation for a relaxed lifestyle with plenty of trips to the beach and lots of time spent alongside those you love most. This kind of jewelry indicates that you are approachable and that you don't take life too seriously. You know what's fashionable, and you like to look nice but sticking to trends is not your top priority.
Now you know more about what your earrings say about you, how people perceive your choice of necklace, and what message your favorite ring may be sending! You may fit neatly into one category, or enjoy several – when it comes to jewelry, everyone is as unique as the pieces they choose.
//= get_template_directory_uri() ?> //= get_template_directory_uri() ?> //= get_template_directory_uri() ?> //= get_template_directory_uri() ?> //= get_template_directory_uri() ?> //= get_template_directory_uri() ?>
©2011-2023 Worthy, Inc. All rights reserved.
Worthy, Inc. operates from 25 West 45th St., 2nd Floor, New York, NY 10036