Passion and Desire: the Romance of Rubies
He would give up his crown to be by her side. But first, he gave her a necklace: a river of rubies and diamonds, revealing his devotion and inscribed to "My Wallis" with the date and his name. The love affair between King Edward VII and Wallis Simpson is one of many to be written in rubies.
Rubies are known as the king of precious stones, worn by queens and Hollywood royalty alike. The stuff of lore and legends, romance and passion, rubies possess a history that dates back to early civilization. The color of blood and fire, it's no wonder that the ruby is the gem most associated with desire.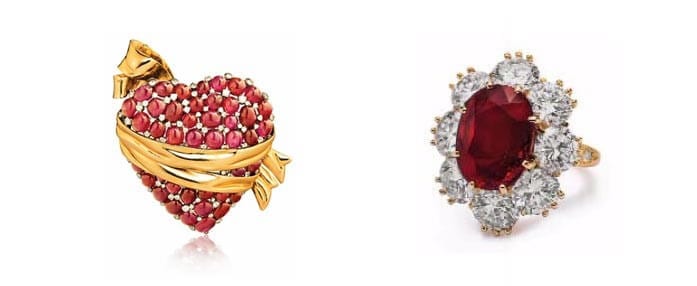 On a perfect summer day in 1957, Elizabeth Taylor was lounging by the pool in the south of France with her third husband Mike Todd. Todd gave her a box containing a Cartier ruby necklace. "I had no mirror around so I had to look in the water. It was so glorious rippling red on blue like a painting," she wrote in her memoir My Life in Jewels. "It was a perfect summer day and a perfect love. Heartbreakingly, Todd was killed in a plane crash the following year.
Taylor's love affair with rubies continued. A decade later Richard Burton, her second great love, gave her a perfect 8.25 carat ring by Van Cleef & Arpels. Onscreen in Hollywood, a ruby has even played a leading role. The Star of Burma, an 83-carat star ruby owned by Howard Hoeffer of Trabert & Hoeffer, was featured in the title sequence of the musical comedy Vogues of 1938, which opens with a gloved hand showing the stone set in a bracelet, shot in Technicolor, perfect for such a vividly colored gem.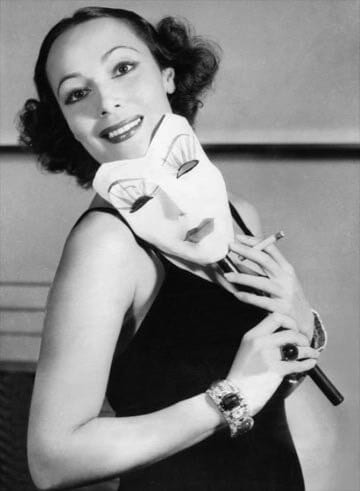 Marlene Dietrich's favorite piece in her collection, which she wore off and on screen was her 1937 Van Cleef & Arpels three-dimensional ruby and diamond jarretière cuff bracelet worn in the 1950 Hitchcock film Stage Fright. It was crafted from a selection of her own gems—and was a larger more 3-D version of the original bracelet designed by the renowned house. When Dietrich passed away, her grandson observed that of all of her amazing jewels, the jarretière bracelet was the only piece she kept. The bracelet sold way above estimate at Sotheby's New York to an anonymous private collector for $990,000.
Queen Elizabeth II's Burmese Ruby tiara was created for her personal collection in 1973 by Crown jewelers Garrard. The fact that Queen Elizabeth II commissioned rather than inherited her ruby tiara rendered it unique from her others, passed down to her from Queen Mary and Queen Victoria.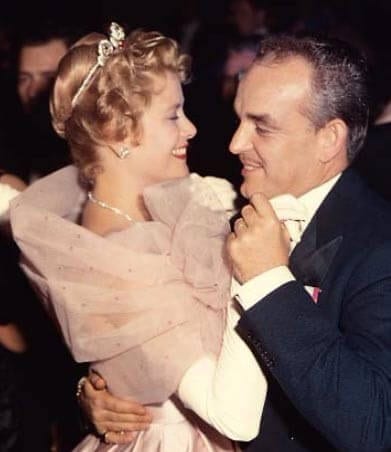 Tiaras and rubies continued to be a likely match. Princess Grace of Monaco's official wedding photos feature her in a Cartier diamond tiara with three detachable ruby cabochon floral clips, which she also wore as brooches.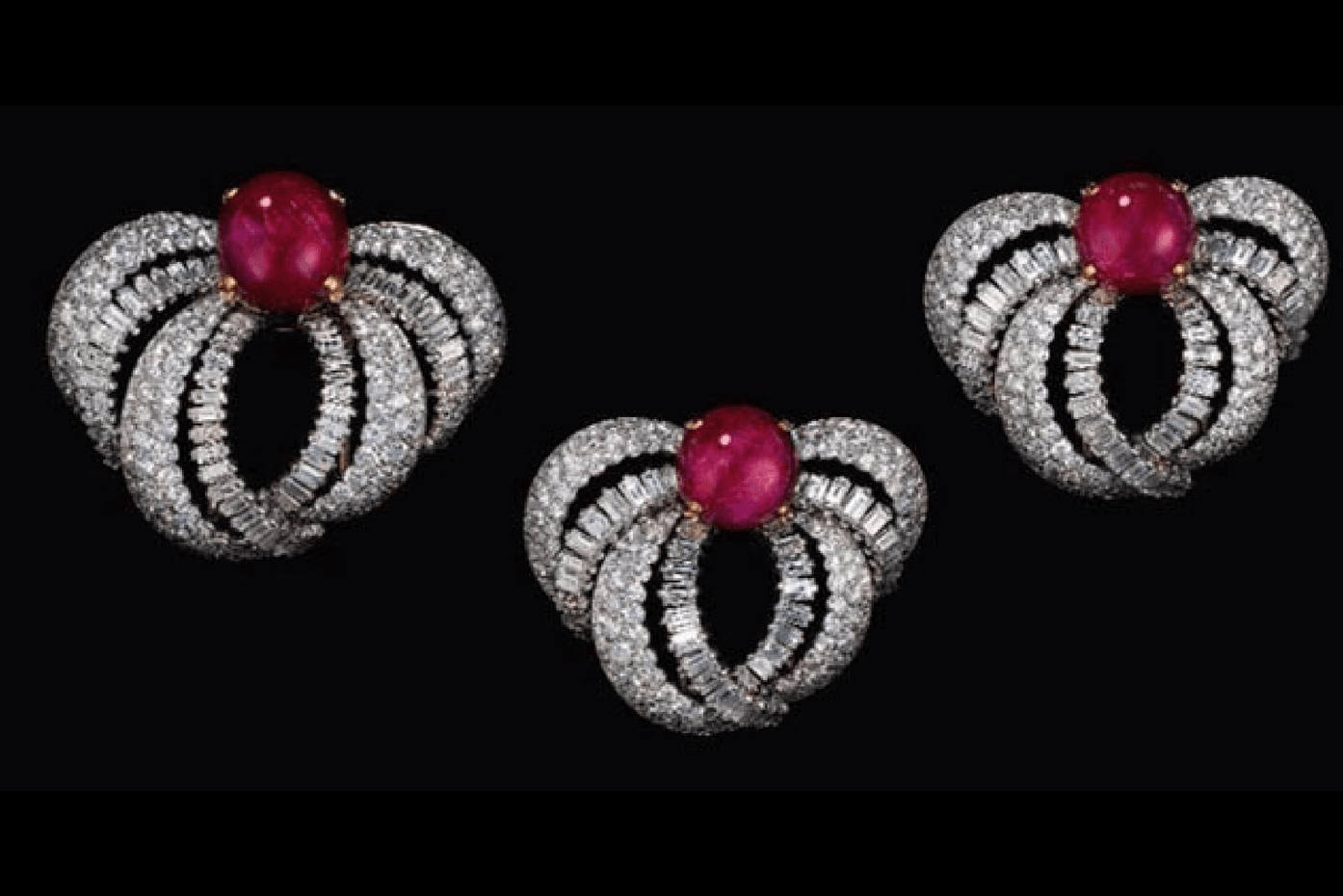 Like sapphires, rubies are also part of the corundum family—extremely hard stones which create an alluring alternative to diamond engagement rings — just ask Neil Lane, who created both Jessica and Ashley Simpson's engagement rings in rubies and diamonds, and Jessica and her husband's wedding bands with rubies. Eva Longoria's new engagement ring from Jose Antonio Baston is also a ruby surrounded by diamonds.
Tyron Power literally gave his first wife Annabella his heart when he presented her with a Verdura brooch of rubies in the shape of a sashed heart for Christmas. The house has created a new version of this piece, keeping the legend and passion of rubies alive.
//= get_template_directory_uri() ?> //= get_template_directory_uri() ?> //= get_template_directory_uri() ?> //= get_template_directory_uri() ?> //= get_template_directory_uri() ?> //= get_template_directory_uri() ?>
©2011-2023 Worthy, Inc. All rights reserved.
Worthy, Inc. operates from 25 West 45th St., 2nd Floor, New York, NY 10036