Top 10 Gold Auctions from October 2023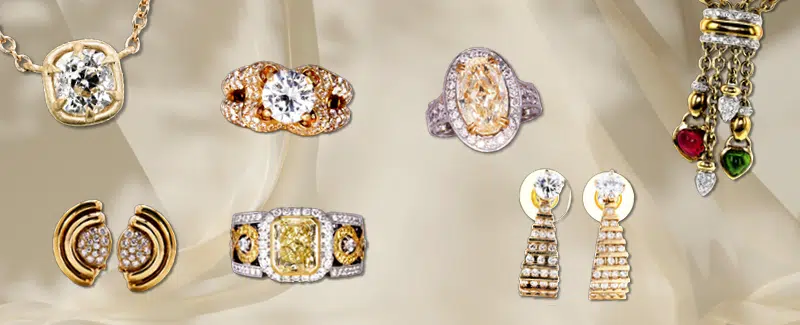 "Autumn carries more gold in its pocket than all the other seasons."
-Jim Bishop
In the spirit of the season, we are taking a look back at our favorite gold items from October's auction. While the fashion trends around yellow gold jewelry fluctuate (as does the price of gold itself!), yellow gold jewelry is still classic-looking and much admired. Let's take a look!
Depending on the style of the piece, gold jewelry can look either classic or extravagant (we love both). We saw examples of this in two rings from October's auctions. The first is a twist on a classic engagement ring, the emerald-cut solitaire ring featured below (#10) features a diamond mounted in the east-west style. The focus of the ring is clearly on the diamond, which is not only a whopping 2.4 carats but also a good quality – hence the high auction price! At the other end of the spectrum is the radiant cut ring featuring yellow gold and yellow diamonds (#6 below). This intricately designed ring is quite a work of art, with pavé around the edges and a yellow-gold swirl motif.
Jewels from a Golden Era
Recently, the fashion and jewelry industry has had a recommitment ceremony with gold jewelry, and trends we associated with the 80s and 90s have come back – think chunky gold earrings and necklaces. We were graced with a relic from gold jewelry's first heyday in our auctions with the vintage Bulgari diamond earrings (#9 below). Another piece right out of recent history is the emerald and gold diamond ring (#2 below). We think that the wing motif on the band goes perfectly with purple eyeliner and Aquanet.
While gold jewelry styles come and go, cash always stays in style. Have a piece of gold or other jewelry sitting pretty in your jewelry box going unworn? Selling it could have a double benefit – earn money and make room for something new. And if you're selling it, best to do it with a selling partner like Worthy who you can trust to get you the most for your jewelry. Start selling today!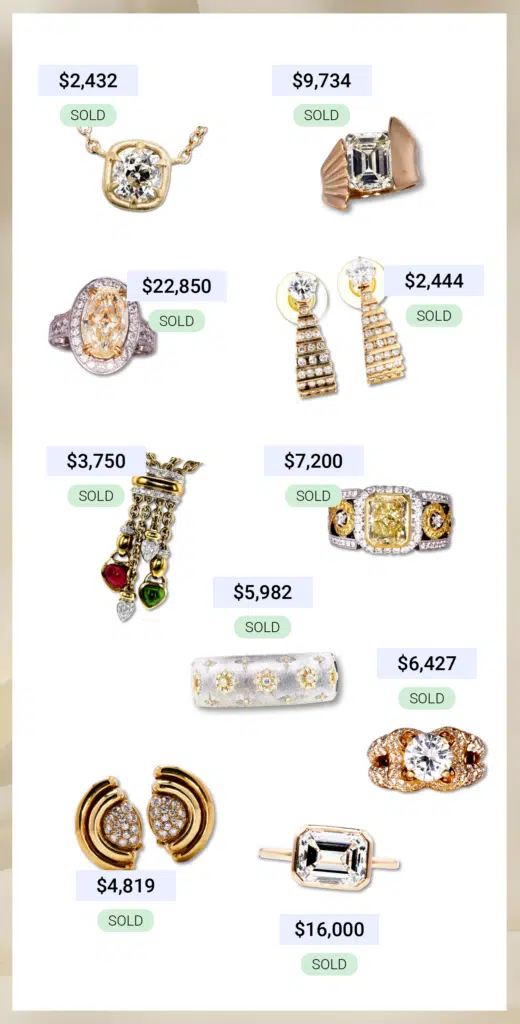 Top 10 Auctions from October 2023
//= get_template_directory_uri() ?> //= get_template_directory_uri() ?> //= get_template_directory_uri() ?> //= get_template_directory_uri() ?> //= get_template_directory_uri() ?> //= get_template_directory_uri() ?>
©2011-2023 Worthy, Inc. All rights reserved.
Worthy, Inc. operates from 25 West 45th St., 2nd Floor, New York, NY 10036