How Do Stars Get To Wear All Those Jewels? Celebrity Stylist Michael O'Connor Tells All!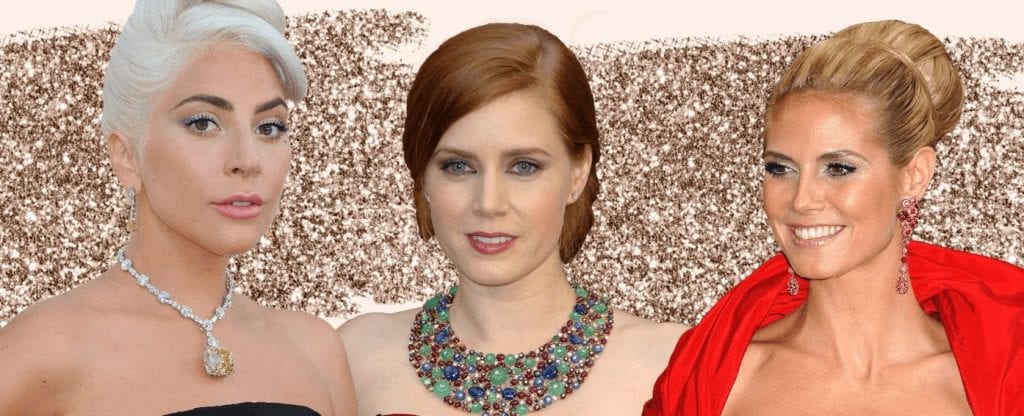 As we mentioned in an earlier blog, Oscar night is to jewelry what Fashion Week is to clothing. But celebrities need to accessorize for many other appearances too. Unless they get snapped (or in current parlance, "papped") at the airport or out for a run, most celebrity outfits you see in photos are the result of a stylist's help.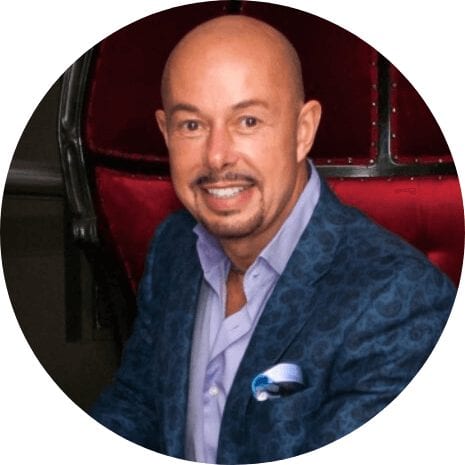 Michael O'Connor is the go-to guy for jewelry styling. He's been involved in the fashion, style and jewelry industries for over 30 years, beginning in jewelry and accessory design and then in fashion and celebrity styling. As a stylist, O'Connor works with such notables as Amy Adams, Gabourey Sidibe, Eva Longoria, Minnie Driver, Jane Lynch, Phyllis Smith, Cheryl Hines, and many more. On national TV, he's provided style commentary, advice, trend reports, and fashion/red carpet coverage for TV Guide Channel, Reelz Channel, Reuters International Television, E!, MTV, Extra, Access Hollywood, and Entertainment Tonight. He was the host of his own program, MovieStyle with Michael O'Connor, on Reelz Channel, and for years was QVC's on-air jewelry and style expert. He's been a repeat guest on The Today Show, Hollywood Today Live, TV Guide's The Fashion Team, Fashion Wraps with Joan and Melissa Rivers, and much more. He currently appears on HSN with his own show, Passport To Gold With Michael O'Connor.
He and I sat down for a Q&A to find out some of the insider secrets and notable trends of celebrities and their jewelry.
Worthy.com: As both a current stylist and an expert on classic Hollywood jewelry style, what shifts have you seen in the jewelry that celebrities wear?
Michael O'Connor: Celebrities and stylists have always seemed to gravitate toward the 'WOW' factor and pieces that will grab attention: mainly white diamonds and mainly due to size and/or cost. However, the categories of pieces have changed. Back in the heyday of Hollywood there seemed to be a more holistic approach to jewelry. It might have been a necklace and matching earrings, or an important pin with significant earrings, or an entire parure of jewels consisting of a ring, bracelet, necklace, and earrings. You often saw those celebrities of the silver screen with completely matched sets.
Throughout the late 1970s, 1980s, 1990s, and early 2000s, celebrities still wanted the 'WOW' factor, but they wanted a more modern feel. This era seemed to herald the 'death of the necklace,' in an effort to modernize and minimalize a look but still create 'wow!' As a result, earrings became the most important piece for many celebrities. Earring proportions started to grow much larger, as was evidenced on Nicole Kidman at the Oscars in 1997 and both Beyoncé and Gwyneth Paltrow at the 2005 Oscars.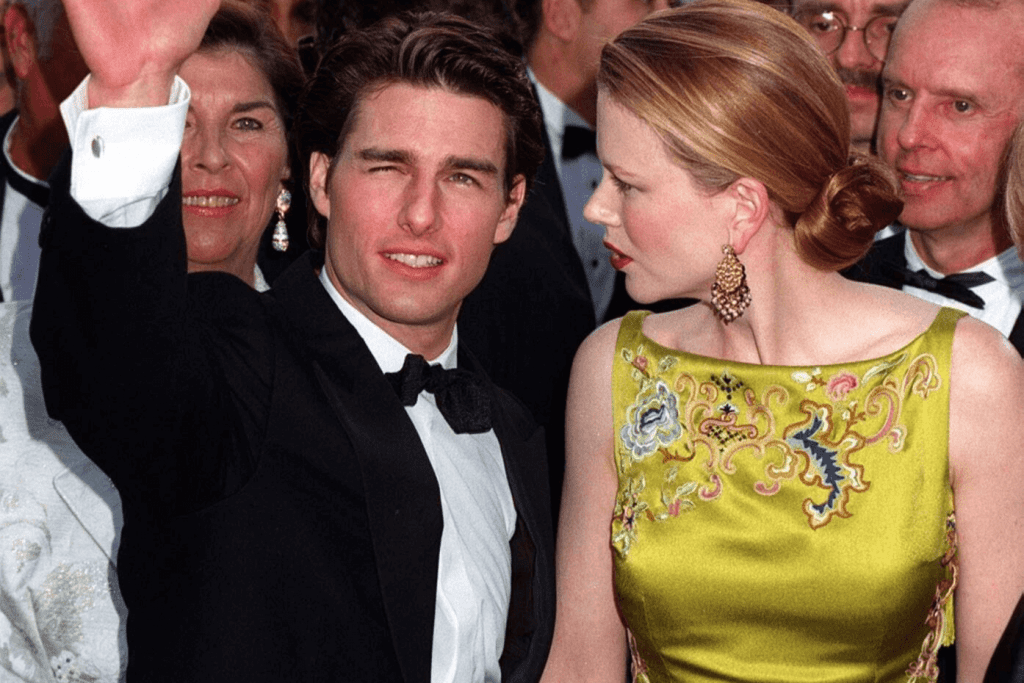 The focus on earrings remained a red-carpet rule for many years, but larger bracelets and bracelet stacks became an important focus with celebrities too. Madonna led the way there at the Oscars in 1991.
In the early 2000s, some celebrities started to seek out colored gemstones to accompany their red carpet looks. Whether to modernize their look to keep up with color in fashion—or potentially resulting from the movie Blood Diamond in 2006—colored gemstones started to become much more fashionable for celebrities to accessorize with. In 2008, Heidi Klum chose massive red and pink gemstone earrings from Mouawad instead of diamonds (she is a design collaborator for the brand); and in 2009 Angelina Jolie leapfrogged everyone and created a huge surge of interest in color when she wore a large pair of emerald-only earrings. That same year, Amy Adams wore a vintage Fred Leighton necklace comprised of a variety of colored gemstones.

Heidi Klum at the 2008 Oscars wearing earrings by Mouawad.


Amy Adams at the 2009 Oscars in a vintage Fred Leighton necklace.
By 2009 the necklace was gaining importance again. Although in 1999 Gwyneth Paltrow paired her sugar-pink Ralph Lauren gown with a 40-carat diamond choker from Harry Winston to accept her Oscar for Shakespeare In Love, the necklace was still rarely seen again until 2009 when it magically seemed to gain favor again with the Amy Adams necklace and Nicole Kidman's very large draped necklace. Today it seems that the necklace is again a favored red carpet item: this year it was seen on everyone from Lady Gaga (Tiffany & Co., where she is a design collaborator) to Charlize Theron (Bvlgari) and Laura Harrier (Bvlgari), among many others.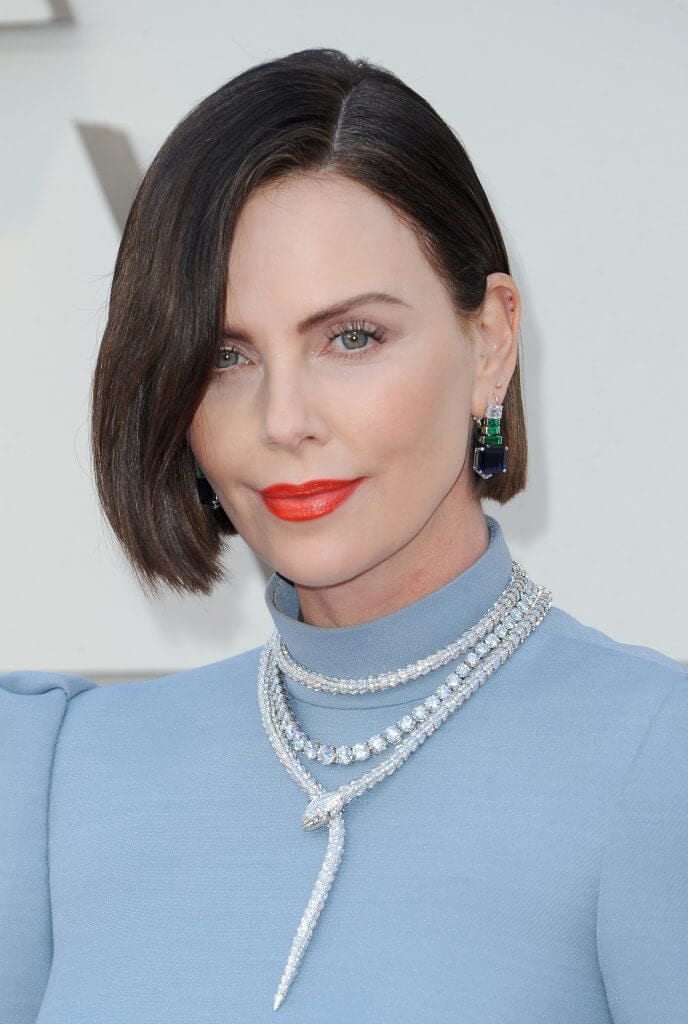 Worthy: Apart from the major awards, when celebrities are photographed wearing jewelry at other events or just out and about, is it their own or borrowed?
O'Connor: For major events and photo shoots, it's unlikely that celebrities are wearing their own jewelry. The desire to be seen and photographed in pieces that are new and different, and rarely repeated, is huge. Therefore, when given the option of borrowing from the world's biggest jewelry brands or to choose pieces from a plethora of designers, it's easy to understand why the idea of borrowing jewels of that caliber is so appealing.
Worthy: Do any celebrities own much fine jewelry since they can borrow whatever they need at the time they need it?
O'Connor: Having worked with, and known, many celebrities over the years, I'm constantly reminded that they are 'just like us!' Many have jewelry—big pieces, small pieces, valuable pieces, costume pieces—that have been given to them over the years, self-purchased, or handed down in their family. There are some who love jewelry and have large collections and there are some for whom jewelry is the last item that they think of when they're getting dressed and going out. It's really a mixed bag.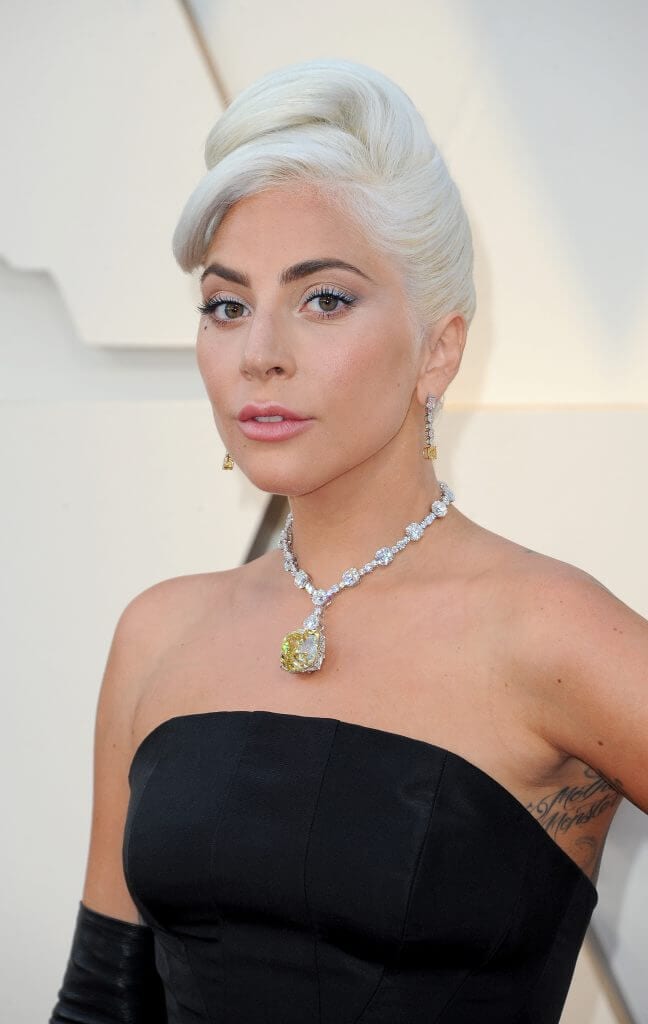 Worthy: Other than Liz Taylor who was famous for her jewels, what other celebrities are passionate jewelry collectors or jewelry lovers who have a substantial collection of their own?
O'Connor: I was fortunate enough to know and work with Joan Rivers for many years. Not only was she a lovely lady, but she had a significant jewelry collection comprised of everything from the most important jewelry houses to costume jewelry.
Although I've never seen it, I'm told that Oprah Winfrey is an avid jewelry collector with a collection worth millions of dollars. It's often noted in Hollywood that she does not borrow jewelry at all and prefers to only wear her own pieces.
Model Kate Moss is another celebrity who is said to have amassed a significant collection of pieces over the years. I've also heard that Elton John has been a collector for years as well.
When I was first in New York and in the jewelry business, I had the opportunity to meet actor Rex Harrison (of Dr. Doolittle and Professor Henry Higgins fame) at his home. He had one of the most impressive collections of cufflinks that I had ever seen!
Worthy: What's the general process of getting jewelry onto a celebrity? Do brands pay agencies to pitch stylists or do they go straight to the stylists or a mix of both?
O'Connor: There are no set rules. Sometimes a celebrity will have seen and like a particular designer, or a store's aesthetic, and will want to wear those pieces. In some cases, the celebrity or stylist will have a look they're trying to achieve and will reach out to various designers to fulfill that look. At times, brands will approach me and want to be exposed to celebrities with the goal of potentially being worn.
Regarding pay, it's much more common these days that stylists and celebrities are asking for fees to ensure wear of product. Some brands will approach stylists and agents with an offer. In all cases, one must know who they are dealing with, because there is a lot of misrepresentation and falsities in claims on what can be done and how much it will cost.
Worthy: Who picks the pieces the celebrity wears? The stylist or the celebrity?
O'Connor: The actual choice of pieces is a balancing act. As a stylist, fortunately I've developed a very good reputation over the years I've been doing this, so celebrities who come to me know that my goal is to make THEM look good. I've told many a celebrity that a certain gown or piece of jewelry would not be right for them, and many have grown to trust my guidance. Sometimes a celebrity will have a very definite thought on a piece and that can be hard to sway. Also, even though a stylist may have a definite opinion on what works with what, it's important to remember that the celebrity is the one who is going to be seen, and THEY are the one that needs to be comfortable! You guide the decision, but you shouldn't dictate the decision.
Worthy: Are celebrities paid to wear jewelry or is the press exposure considered payment enough?
O'Connor: More and more celebrities are being approached with an offer of payment for wearing pieces. So many designers feel that this is the "magic bullet" that will skyrocket them to fame and therefore, many celebrities are starting to seek a fee to be seen in the jewelry. However, there are still many, many celebrities who are more interested in ensuring that the total look is right and they go to stylists who they trust to make that happen. In those cases, they don't expect payment, and the benefit for the designer is the press exposure.
That said, I'm often asked by certain brands to place their pieces on certain celebrities who may have financial or promotional arrangements with other brands, which makes it impossible. When a celebrity wears a particular brand over and over, it does raise the question, "Are they being paid for this?"
Worthy: Are situations like the Sharon Stone/Harry Winston misunderstanding (where she thought a necklace was a gift, not a loan), common? Or are there very firm contracts that spell out ownership of the jewelry?
O'Connor: Usually when I work with a celebrity there is a very definite contract and understanding on the loan, the purpose, the timing, and what security measures need to be adhered to. Although there have been a couple of 'misunderstandings' on the timing etc., I've never had a celebrity feel that they were receiving the piece as a gift.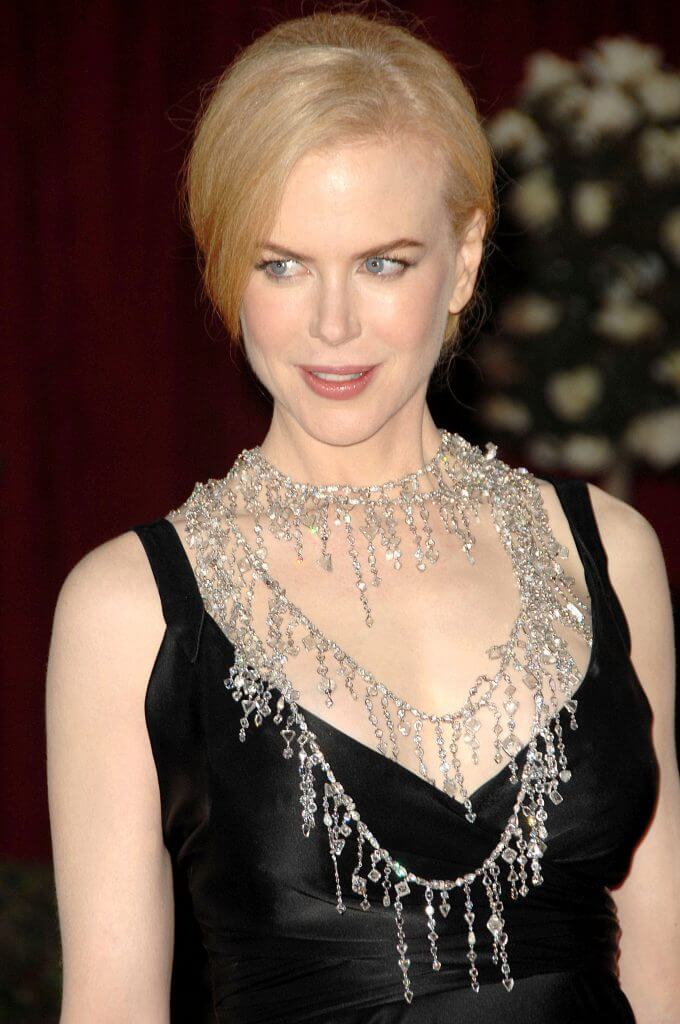 Worthy: How often does a celebrity end up buying the pieces she or he has been styled in?
O'Connor: I always tell the designers and brands that I'm working with not to expect a purchase. However, in my 15+ years of doing this, I've been asked approximately 10 or so times by the celebrity, if the designer would be willing to sell them the pieces. Therefore, although it should not be expected, it's not uncommon. It's never uncommon to love and want something that makes you look great!
Worthy: Do any "regular" jewelry brands—the kind that anyone can buy at a local jewelry store—ever get big red-carpet moments, or is it all limited to the big jewelry houses or acknowledged "celebrity jewelers?"
O'Connor: Absolutely! Many a great designer and even retailer—many of whom I've worked with—have enjoyed the glamour and coverage of being on the red carpet at an awards show. Erica Courtney, Susan Eisen, Farah Khan, Elyse Fine Jewelers, Christopher Designs, Shaftel Diamond Company, Fei Liu, and Leeza Braun, to name a few. There are so many celebrities and they can't all be seen in the same brands. (Editor's note: Forevermark, Le Vian, Hearts On Fire, and Belle Étoile are more brands frequently seen on celebrities).
Worthy: Last, but not least, if a woman is selling a lot of jewelry she doesn't wear and she wants to use the proceeds for something she will wear, what would you advise she invest in first?
O'Connor: The fact that jewelry maintains value and a person can sell it when needed is a wonderful thing. Although I always tell people that the investment in jewelry is primarily for its beauty and durability, there are very few other tangible goods that give you the option that jewelry does: to sell it, pass it down to future generations, or to modify its style later on. Therefore, a reinvestment in jewelry is still, in my opinion, the best idea.
However, there are many personal needs that might be greater when selling jewelry, such as an investment in higher education or housing. If that's the case, then I think those elements should take priority.
//= get_template_directory_uri() ?> //= get_template_directory_uri() ?> //= get_template_directory_uri() ?> //= get_template_directory_uri() ?> //= get_template_directory_uri() ?> //= get_template_directory_uri() ?>
©2011-2023 Worthy, Inc. All rights reserved.
Worthy, Inc. operates from 25 West 45th St., 2nd Floor, New York, NY 10036