Pandora Jewelry: Collections That Tell Stories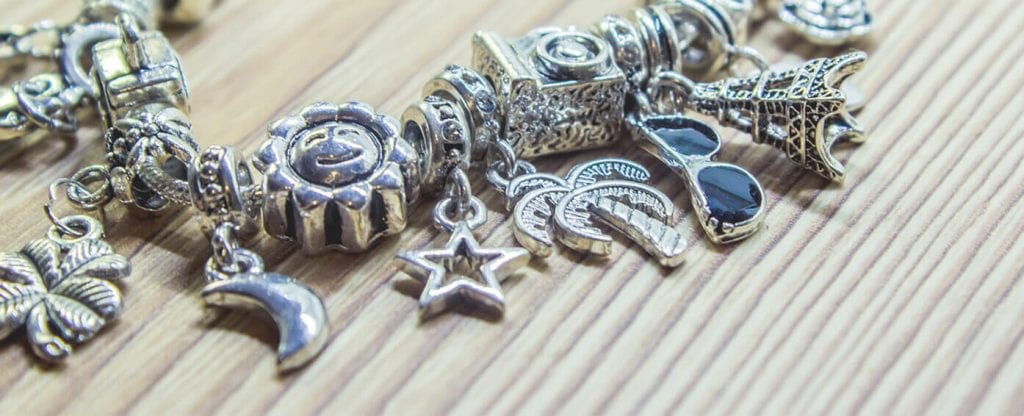 Here at Worthy, we love helping our clients sell no-longer-wanted jewelry so that they can buy new pieces they actually like! In this series, we explore our clients' favorite jewelry brands, starting with Pandora.
Founded in 1982, Pandora Jewelry has grown into one of the most popular jewelry manufacturers anywhere. Best-known for its unique, customizable pieces including charm bracelets, necklaces, and rings, the company produced watches in the past.
Pandora Jewelry History
Like most top jewelry manufacturers, Pandora got its start as a small, family-owned shop. Conceptualized by Danish goldsmith Per Enevoldsen with the help of his former wife Winnie, the company hired in-house designers in 1987, rapidly growing its collection to include a variety of hand-finished pieces that offered an appealing combination of affordability and attractive appearance. Pandora's charm bracelets were introduced in 2000, and today, the jewelry company boasts the third-largest sales, just behind Cartier and Tiffany & Co. Its designs are sold in over 100 countries, with nearly 8,000 points of sale and well over 2,000 concept stores located in malls and shopping centers.
Pandora Jewelry
People love the way Pandora's jewelry collections tell stories, and they love the way signature pieces make them feel. From beautiful charms strung on exquisite bracelets to stunning necklaces, there's a very special feel to Pandora jewelry. Rings are among the company's hottest offerings, with a variety of classic and contemporary settings to choose from, plus fun stackable designs meant to be mixed, matched, or worn alone to create a unique look. Signature touches like cutout hearts, milgrain beading, enamel details, and sparkling crystals make Pandora's rings stand out – and their affordable price points make them worry-free additions to any wardrobe.
Pandora Bracelets
As for the pandora bracelet, they're at the core of Pandora's collections. There are many different styles to choose from, including classic chain and mesh designs, bangles and open bangles, simple cords, contemporary leather, and fun Disney-inspired bracelets. Pandora charm bracelets include special clasps to complement the wearer's unique style, and for open bangles, wearers can choose from a variety of caps that change the overall look of the bracelet as needed. Like the company's other offerings, Pandora bracelets come in sterling silver, 14k gold, Pandora Rose™, leather, and colorful enamel styles.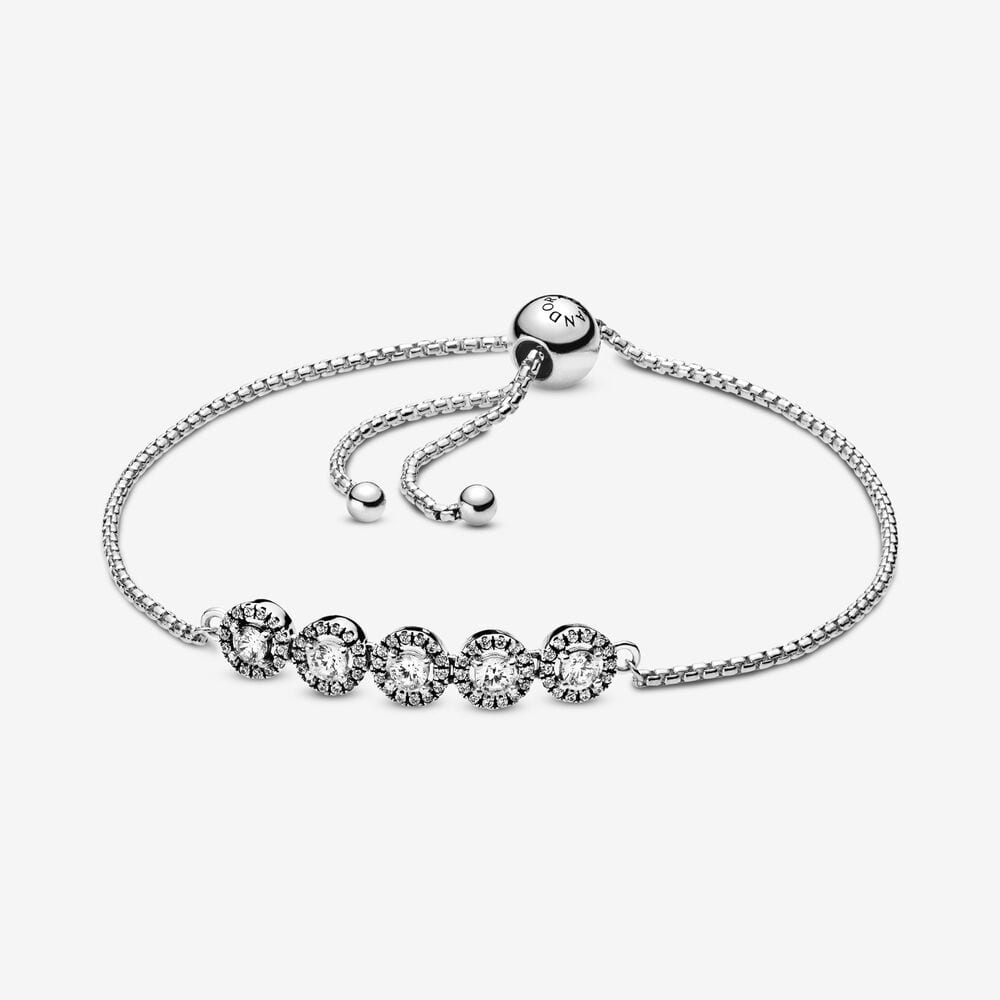 Pandora Bracelet Charms
No discussion of Pandora jewelry would be complete without a quick overview of its charms. Celebrate family with gorgeous tree, boy, or girl designs, or add sparkle with Glittering Shapes, Radiant Hearts, Intertwining Radiance, or glitter enamel. Shimmering Murano glass charms add vibrant color, and there are plenty of designs meant to showcase the wearer's passion. From whimsical origami cranes to fairy tale-inspired Cinderella coaches, there are countless charms from which to choose – including plenty of vintage and retired designs that are both highly coveted and tough to find. Special spacer beads and danglers add more beauty and elegance while keeping textured charms from rubbing up against one another. Safety chains prevent accidental loss.
Pandora Jewelry Earrings
Pandora earrings are ultra-popular too – and since they share many characteristics with the company's rings, bracelets, and necklaces, they readily complement a variety of looks. From studs adorned with semi-precious stones to crystal-studded hoops with cutout heart, there are many beautiful styles from which to choose; in fact, Pandora even offers glamorous chandelier earrings. High-quality settings and balanced designs make this collection perfect for adding a lovely finishing touch to casual, business, and formal looks alike.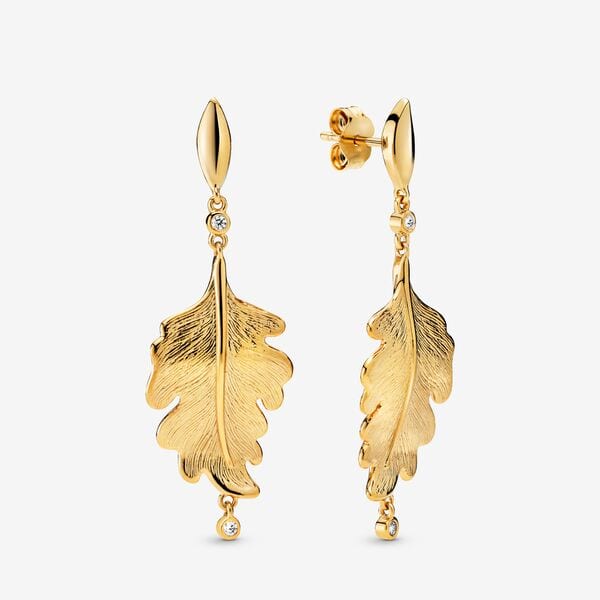 Pandora Jewelry Necklace
Make a statement or create a layered look with necklaces from Pandora. Some designs arrive as a complete necklace and pendant sets, while others feature charms to mix and match. Popular styles include Pandora Circles, Pandora Rose™, and Pandora Love Knot. Family tree, Loving Hearts, and Hearts of Pandora are also in demand, as are Pandora's floating lockets, which can be customized with petite charms in a wide array of themes ranging from classic hearts to playful seashells.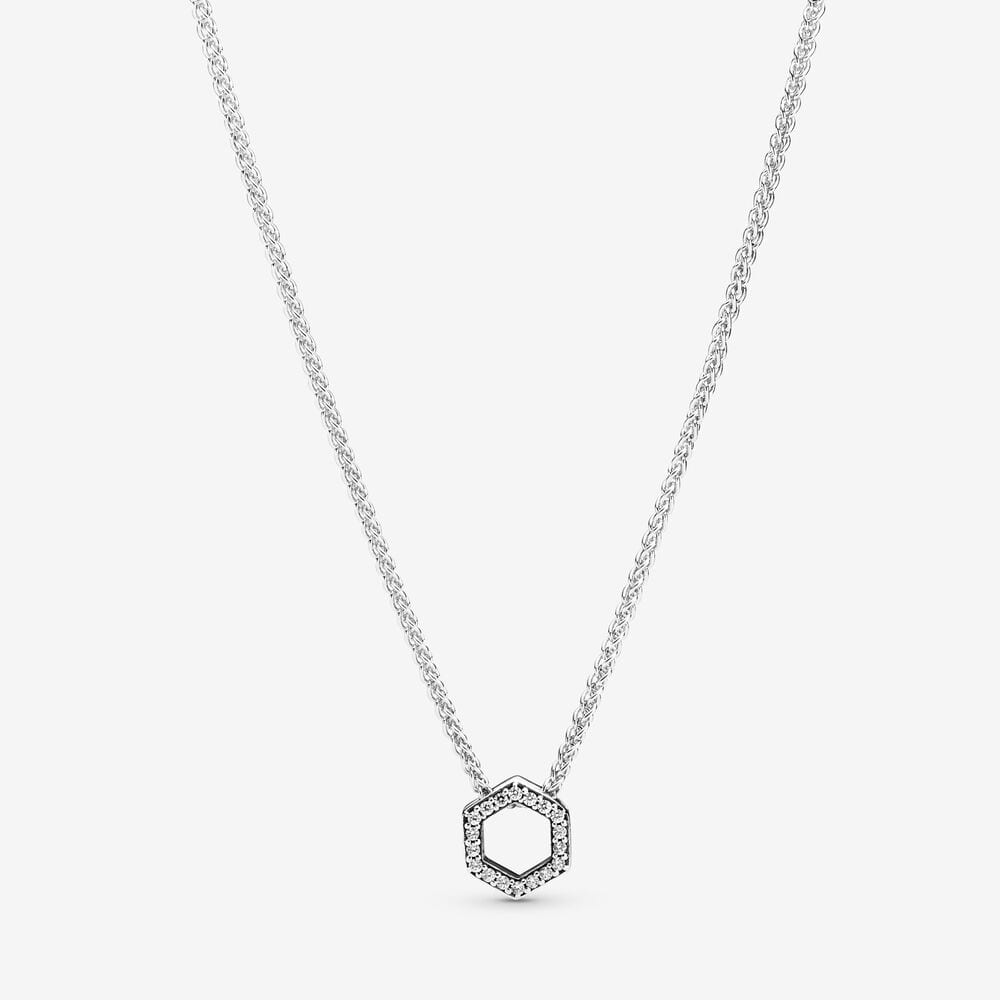 Pandora's collections have expanded greatly over the decades, making it possible for everyone to find something to suit his or her unique taste. Once solely invested in women's jewelry, the company now offers Pandora for men, with sleek leather bracelets and masculine charms; additionally, there is an entire line of Pandora for kids.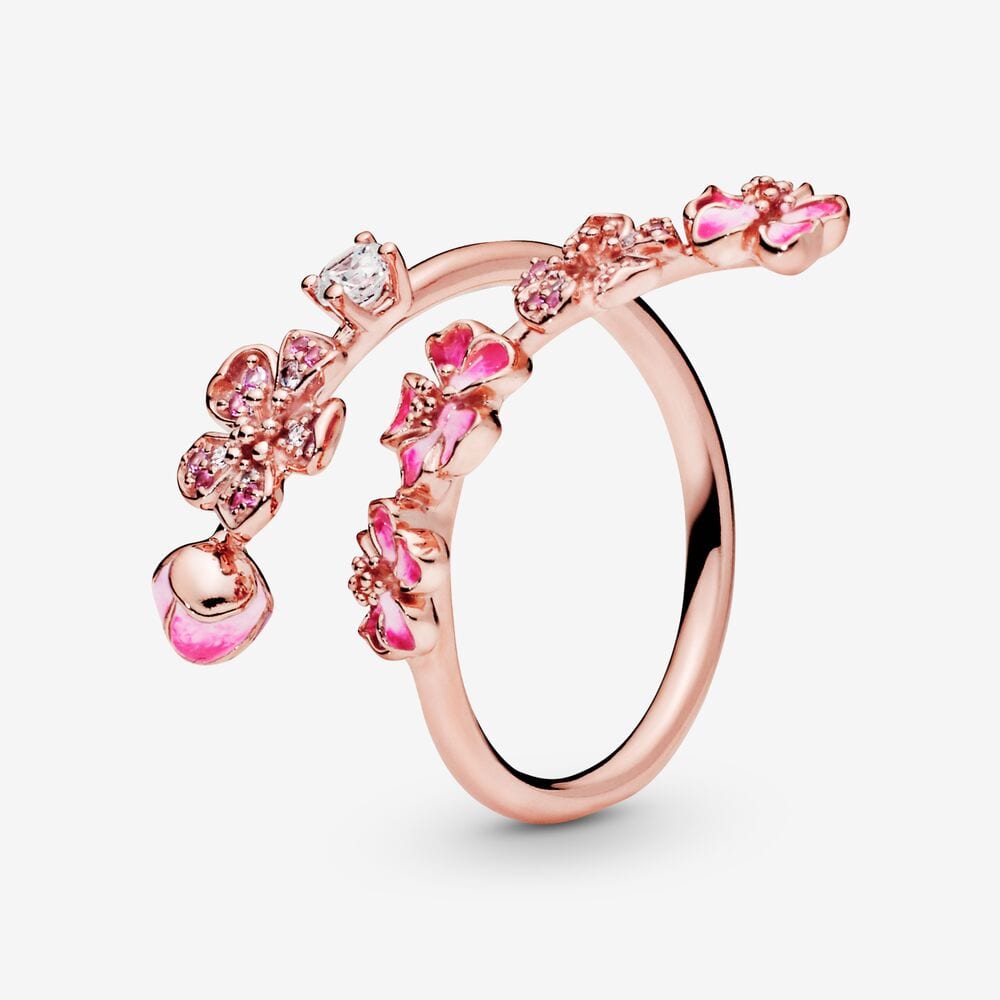 Whether you're looking for a special gift to celebrate a holiday or other occasion, or if you're simply searching for a way to add sparkle to your wardrobe while keeping your look unique, you'll find that Pandora jewelry offers a vast variety of options from which to choose. While it's not the most expensive, it is ultra-stylish and always in demand. Why not start your own collection? Pandora offers a fun way to express yourself without overspending.
//= get_template_directory_uri() ?> //= get_template_directory_uri() ?> //= get_template_directory_uri() ?> //= get_template_directory_uri() ?> //= get_template_directory_uri() ?> //= get_template_directory_uri() ?>
©2011-2023 Worthy, Inc. All rights reserved.
Worthy, Inc. operates from 25 West 45th St., 2nd Floor, New York, NY 10036