The Krupp Diamond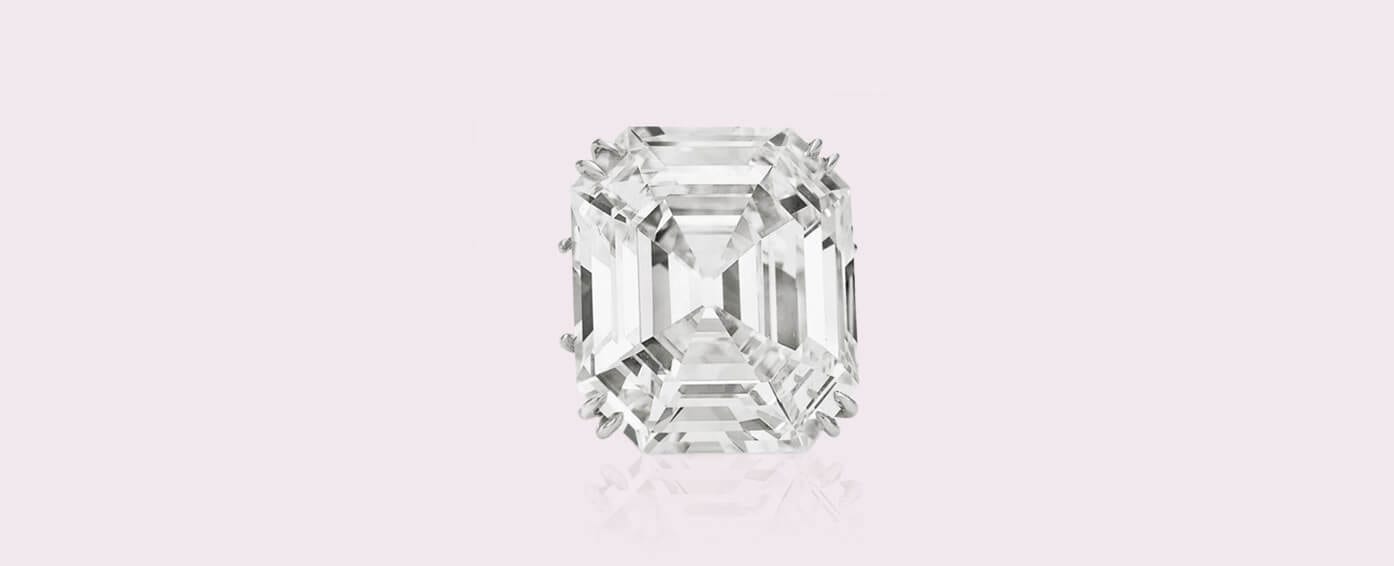 Name: The Krupp Diamond
Also Known As: Elizabeth Taylor Krupp Diamond, Elizabeth Taylor Diamond
Price Estimation: $9,250,000 USD
Size: 6.638 grams
Color: White / Colorless
Cut: Asscher Cut
Carat: 33.19 Carats
Originally Belonged To: Vera Krupp
Krupp Diamond History
Often referred to as the Elizabeth Taylor Krupp Diamond or simply as the Elizabeth Taylor Diamond, the Krupp Diamond is a magnificent stone with a fascinating history. One of several significant diamonds owned by Elizabeth Taylor, the Krupp Diamond is Asscher cut, with a fairly large culet facet that indicates it was probably cut before the 1920s.
Like the Koh-i-noor and Cullinan diamonds, the Krupp Diamond is believed to have originated in the Golconda region, as it is a type IIa, with exceptional optical transparency.
The diamond got its original name from the Krupp family. It was sold to Richard Burton and Elizabeth Taylor as part of the estate of Vera Krupp, second wife of Alfried Krupp. She passed away in 1967, and the diamond went to its new owners in May of 1968. Burton purchased it at auction for a price of $307,000, and presented it to Taylor onboard their yacht while moored on the River Thames in London.
The Krupp Diamond can be seen in countless photos of Elizabeth Taylor, who wore it in a ring and called it her favorite piece. When Elizabeth Taylor passed away in 2011, the Elizabeth Taylor Krupp Diamond was auctioned at Christies. It sold for $8,818,500 to the South Korean conglomerate E-Land. The selling price set a new record cost per carat for a colorless diamond.
A FAMOUS HEIST: THE KRUPP DIAMOND THEFT
Part of the Krupp Diamond History deserves special mention. The famous Krupp Diamond theft took place in 1959, when the stone was still owned by Vera Krupp. She loved the diamond and wore it proudly.
On the evening of April 10, 1959, Vera Krupp and her ranch foreman were eating dinner when three men knocked at the door and offered to pave her driveway. Within moments, they forced their way in, tore the ring off Vera's finger, drawing blood in the process, and used a lamp cord to tie her and her foreman together, back to back. They rifled the house, taking a camera, a revolver, and approximately $700,000 in cash.
The FBI took charge of the Krupp diamond theft case, eventually targeting a fugitive named John William Hagenson as the prime suspect. Detectives tracked him across America, finally catching up to him and arresting him in Louisiana. Other suspects were tracked from city to city, and the agency watched for news that a large diamond was for sale.
About six weeks after the Krupp diamond theft, an FBI agent in Newark, New Jersey, heard that a grocer was trying to sell a large diamond. The man was quickly located and he led agents to one of the original three thieves, a man named James Reves. The Krupp diamond was found hidden in the lining of a coat, and two baguette diamonds, also taken from the ring, were later recovered at a jewelry store in St. Louis.
During the subsequent trial, Reves, Hagenson, and several accomplices were found guilty. Hagenson, whom the FBI believed to be the Krupp diamond theft mastermind, eventually won an appeal.
Thanks to the hard work of the FBI, Vera Krupp was able to have her favorite ring re-set. Had the agency failed in its mission, the famous Elizabeth Taylor Krupp Diamond would have been lost to history.
KRUPP DIAMOND VALUE
Experts have a tough time agreeing on exact Krupp Diamond value. Its price at auction in 2011 was $8,818,500 which works out to approximately $9,250,000 when accounting for inflation. Despite its high sale price just a few short years ago, some experts place the Krupp Diamond value much lower, between $2.5 and $3.5 million. Unless its current owners decide to part with it, a new price or value won't be assigned any time soon.
Sources: rings-jewelry-stores.com, examiner.com, vogue.com
//= get_template_directory_uri() ?> //= get_template_directory_uri() ?> //= get_template_directory_uri() ?> //= get_template_directory_uri() ?> //= get_template_directory_uri() ?> //= get_template_directory_uri() ?>
©2011-2023 Worthy, Inc. All rights reserved.
Worthy, Inc. operates from 25 West 45th St., 2nd Floor, New York, NY 10036