Diamond Market Trends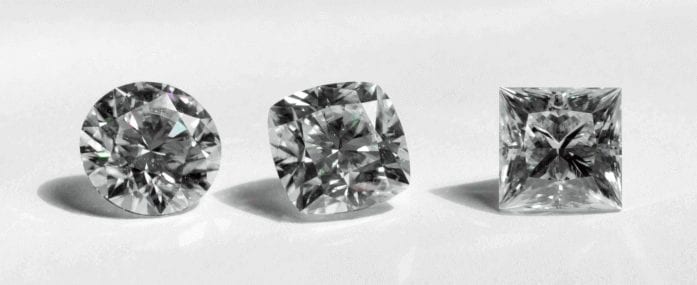 Each year, strategy consulting firm Bain & Company conducts a study to check the diamond market's pulse. This year's seventh annual report highlights current attitudes and behaviors associated with buying and selling diamonds, with a strong focus on developments in the diamond value chain. This year's study also examines factors that influence rough diamond production and sales, midstream performance, and the overall market demand for diamond jewelry. Additionally, it offers an in-depth look at challenges being faced by the diamond industry, along with some ways those challenges are being transformed into opportunities.
In this post, we'll go over the major points from the Global Diamond Industry Annual Report, curated by our in-house jewelry experts. Read on for insight into the main trends impacting today's diamond market, plus a closer look at engagement ring trends:
Rough Diamond Production Remains Flat
According to the Bain & Company fifth annual report on the global diamond industry, experts anticipated a one to two percent annual decline in the rough diamond supply through 2030. Two years later, the company's report shows that the predicted trend continues, with global rough diamond production remaining flat overall. Increases did occur in Canada as the Ekati mine escalated production, and as the Gahcho Kue mine launched operations. South Africa saw an increase in the Kimberly mine's production, as well.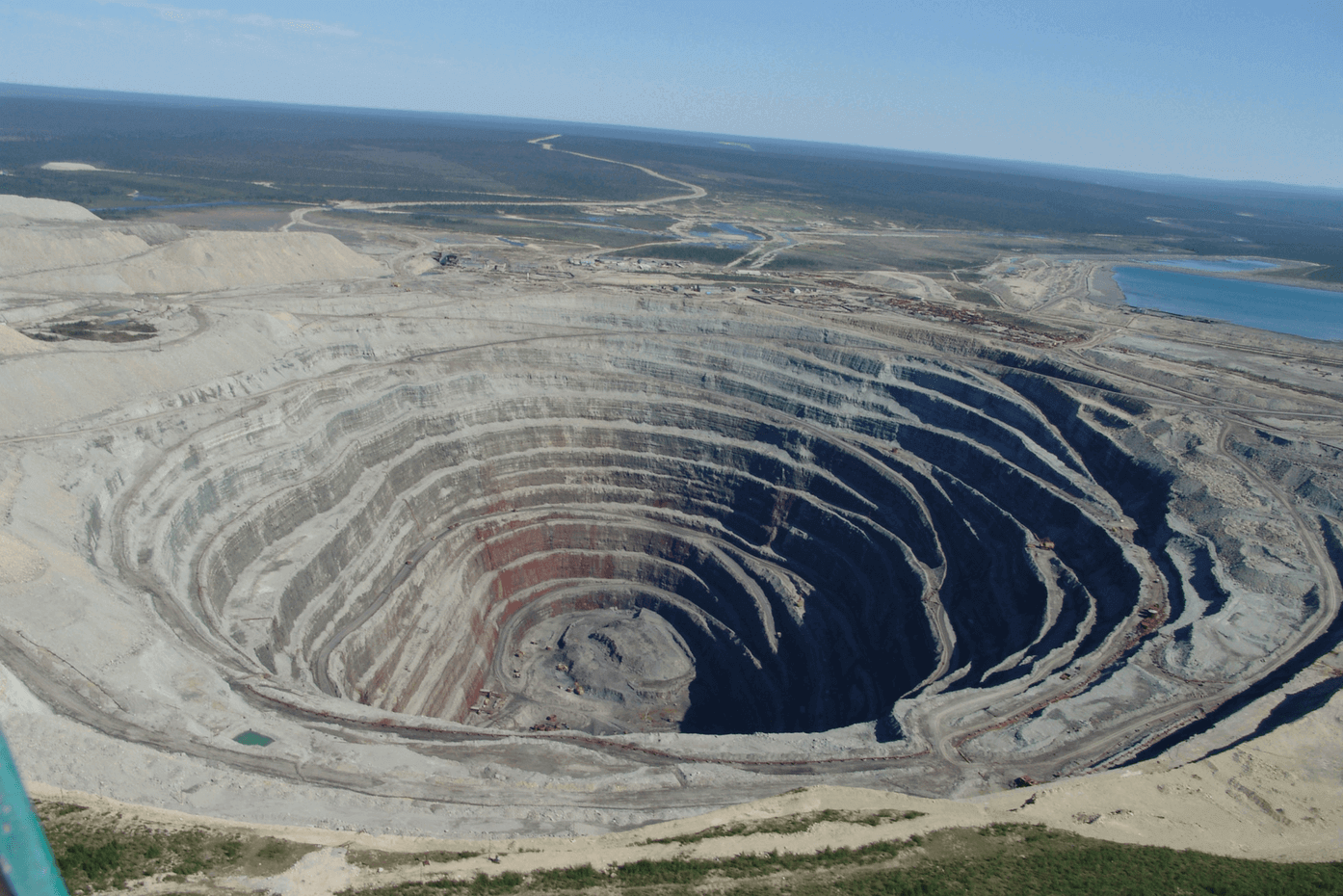 Meanwhile, Russia and Zimbabwe both suffered a major drop in production with the closure of ALROSA's Udachanaya mine and a production halt at seven of the nine Zimbabwe diamond deposits. Russia's famous Mirny mine flooded in August 2017, tragically claiming eight miners' lives. Operations have been suspended and ALROSA stresses that difficult mining and geological conditions mean that it will take at least a few years to resume operations. Additionally, many players in the upstream portion of the production chain face challenges linked to diamond deposit depth and rough terrain that makes access more difficult. ALROSA plans to start commercial operations at its Verkhne-Munskoe deposit this year and plans to ramp its production up to 3 millions tons of ore when design capacity is reached sometime during 2019.
Diamond Demand and Sales Continue to Increase
Despite production challenges, consumer demand has increased since a 2015 drop in global demand. ALROSA and the De Beers company reduced production in 2016, but managed to enjoy an increased market share as they released stockpiled diamond inventories. Meanwhile, Dominion Diamond's EBIT (earnings before interest and taxes) increased in 2017 after a slump the previous year. As in prior years, ALROSA's EBIT margin outperformed other companies' earnings. In all, rough diamond prices saw a three percent increase over the first half of 2017, while polished diamond prices suffered from a three percent drop.
According to the latest Bain & Company report, the global demand for rough diamonds is projected to grow at approximately one to four percent per year through 2030, while supply is projected to grow at a far slower pace, somewhere between zero and one percent. An improved economy and increases in disposable income are driving diamond consumption in America, and China's long-term demand for diamonds is expected to increase as well. India's growing middle class represents an additional area for consumer growth, with a rapidly growing demand for diamond bridal jewelry. While the overall supply and demand outlook for rough diamonds is described as "modestly optimistic," the industry is seeing a boost in diamond recycling. By mid-2017, recycled diamonds accounted for nearly one percent of the overall diamond supply. If rough diamond supplies continue to grow at a slower pace than that of consumer demand, second-hand diamonds are likely to be in even greater demand over the coming years.
Diamond Engagement Ring Trends
In an interview with Glamour magazine, top jewelry designer Katherine Kim of KatKim Fine Jewelry said that when it comes to diamond engagement ring trends, anything goes, with trillion, pear, and marquise shapes gaining popularity, along with an uptick in colored stones including gray diamonds. In the same interview, Eva Zuckerman, designer of Eva Fehren Fine Jewelry, said that she has been seeing "more adventurous, modern, and exciting choices from our clients" including an increased interest in rose-cut, geometric, and portrait-cut diamonds. And at Barneys New York, senior buyer Burki Basra is noting that brides are "making tradition their own" with colored stones, multiple bands, mixed metals , and lots of antique and vintage rings, which people love for their uniqueness. Brides, Harper's Bazaar, and The Knot are in agreement, noting that vintage-inspired designs, colored diamonds and gemstones, and mixed metals are all trending in today's engagement ring designs. Haloes continue to retain popularity, while stackable bands in interesting shapes such as crowns and chevrons are gaining momentum.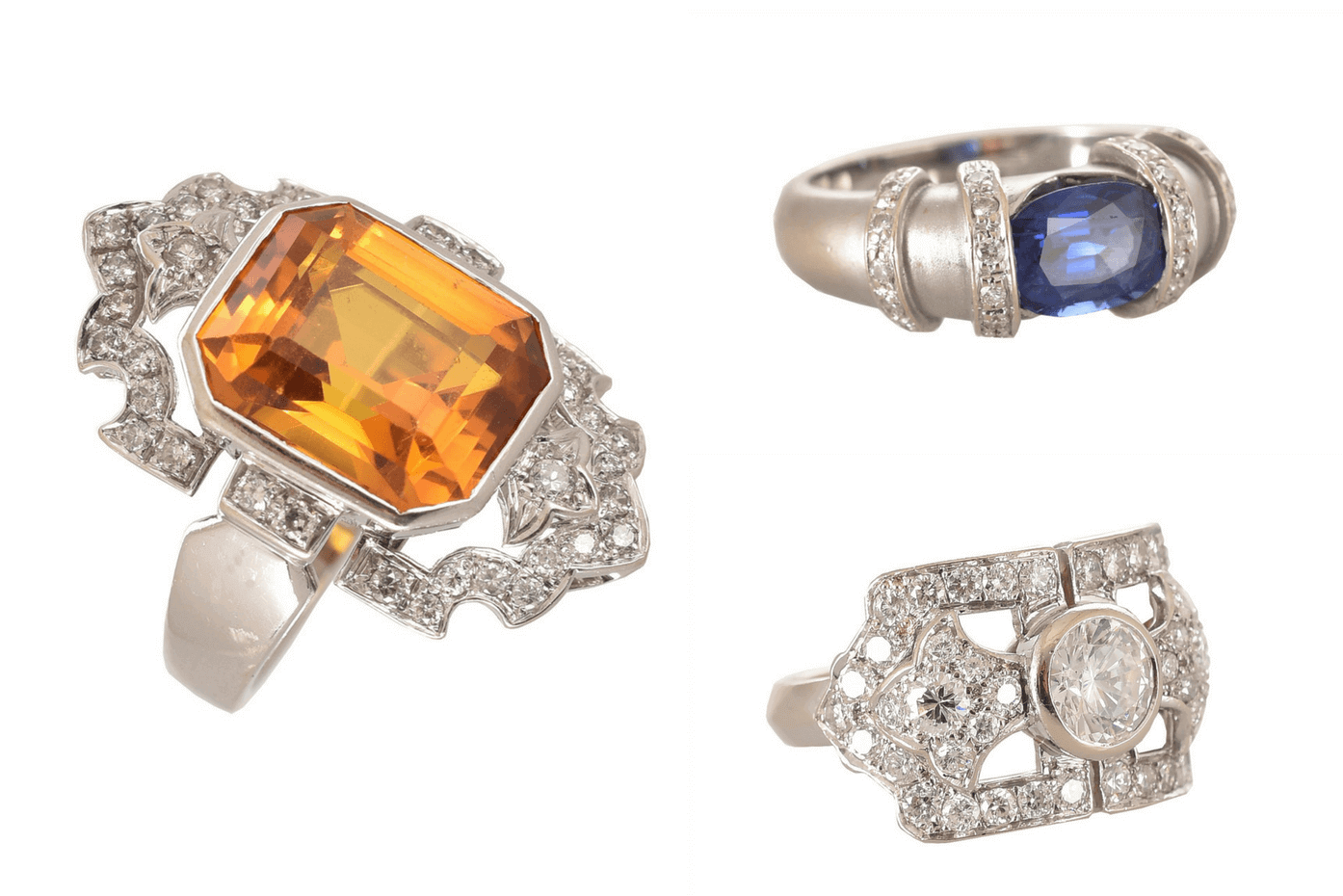 Ethical and Environmental Trends
The diamond sector as a whole keeps taking steps toward raising ethical and environmental standards of the industry. A good example is the Code of Practices Certification by the Responsible Jewelry Council, which applies to all stakeholders of the diamond industry, from mining to retailing. This shows how the industry is developing voluntary standards over and above the Kimberly Process. As the CEO of the Diamond Producers Association, Jean-Marc Lieberherr remarks, "Many companies have gone over and beyond these standards and developed their own strict protocols, principles, and confidence programs."
Many brands are focusing on adopting ethical, sustainable models and creating a positive change in the diamond business. Taylor & Hart, Tiffany & Co., and Brilliant Earth are a few standout examples of brands with a strong focus on protecting the environment and people who produce the diamonds used in their jewelry designs.
Non-profit organizations continue to work on initiatives that promote sustainability. The Diamond Empowerment Fund is a non-profit organization founded in 2007 to support educational initiatives that develop and empower people in diamond communities around the world. The organization is more consumer-facing than ever before with its latest do-good bracelet fundraiser, and a new "Diamonds Do Good" story profiling Okavango Diamond Company's Youth Entrepreneurship Programme (ODC-YEP), which provides formal training, empowers Botswana's youth, and takes an active role in addressing unemployment. According to D.E.F. president and GIA senior vice president Anna Martin, "Sharing these stories with our customers is not only good for business, it is a responsibility for the entire industry."
//= get_template_directory_uri() ?> //= get_template_directory_uri() ?> //= get_template_directory_uri() ?> //= get_template_directory_uri() ?> //= get_template_directory_uri() ?> //= get_template_directory_uri() ?>
©2011-2023 Worthy, Inc. All rights reserved.
Worthy, Inc. operates from 25 West 45th St., 2nd Floor, New York, NY 10036