Why It's Worth Taking the Diamond Out of Your Ring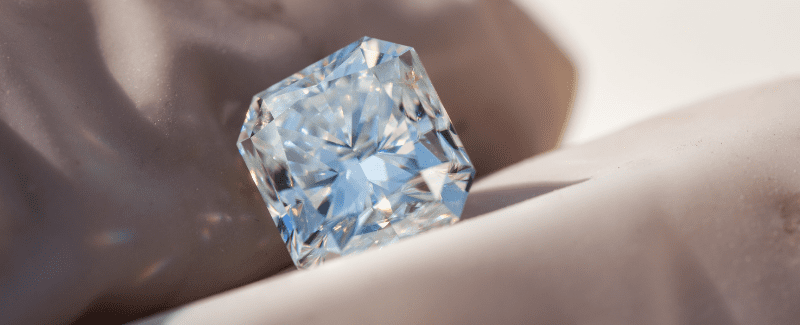 You're thinking of selling your engagement ring. You know it's a good quality diamond but you don't have a grading report. Maybe you never had one, maybe it's a family diamond, or maybe you lost the report years ago.
If you've started to research selling your ring, you're discovering that knowing the quality isn't enough if you want to receive the best price for your diamond. You need that grading report, popularly referred to as a "diamond certificate."
And not just any report: if your diamond is premium quality, in order to sell at the maximum premium price, you need a grading report from the Gemological Institute of America. GIA invented the 4Cs, the grading system for diamonds that the entire diamond market around the world uses to assess diamond quality today. GIA is a non-profit institution that is an objective third party. Its rigorous quality control and system of checks and balances make its reports impartial and accurate.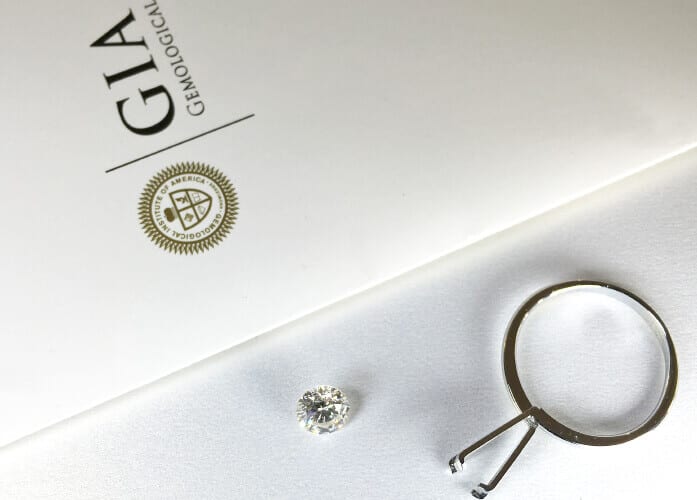 A GIA grading report is the gold standard for buyers. Because it is the most respected grading report, having a GIA report makes buyers confident of the quality of your diamond. Confident buyers mean a higher selling price.
At Worthy, we think that a GIA grading report is so important to selling a diamond at the highest possible price that we provide complimentary GIA grading reports to everyone who sells a diamond on Worthy.
To make sure that its diamond reports are accurate, GIA will grade only unmounted diamonds. Here's why it's impossible to precisely grade a diamond that is set in a ring.

In a ring, inclusions could be concealed underneath a prong or bezel. The color of the metal can reflect in the stone preventing an accurate assessment of a diamond's color. Diamond cut is also difficult to assess without the detailed measurements you can take of an unmounted diamond. You can't even weigh a mounted diamond so you can't be sure of its exact carat weight. The measurements and map of inclusions that GIA creates when grading your diamond is so detailed and accurate, it's like a fingerprint.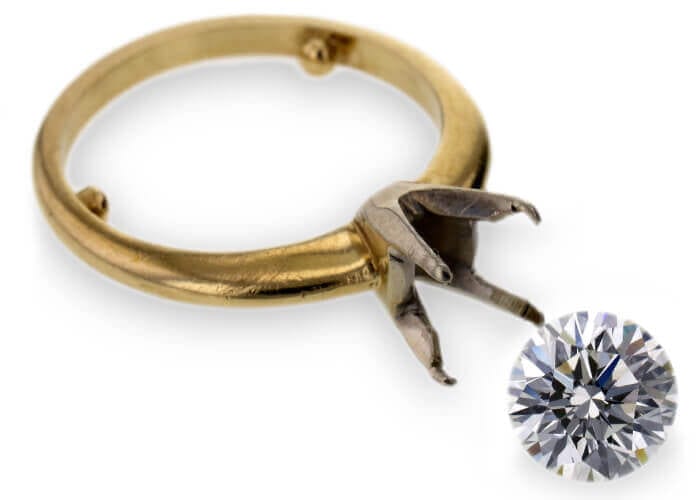 That's why in order to achieve the highest possible price for a fine quality diamond, you must agree to have your diamond removed from its setting to be graded. We recommend that you do this in almost all cases. When we don't recommend it, it usually isn't because of the diamond, it's because of the setting.

Here are the most common cases when we don't recommend you remove your diamond.
1. Tension Set Rings
These rings made popular by Niessing and others were a trend in the 70s and 80s: the diamond is held in place by the tension in the metal. Although the diamond can be removed, it can never be securely reset. Fortunately, the diamond in this type of setting is well exposed with no obscuring metalwork and can be graded easily by the International Gemological Institute, or IGI.
2. Valuable but Fragile Antique Settings
If your diamond is in a filigree setting or other delicate vintage ring that is a significant part of the value of the piece, you should not remove the diamond because the setting is likely to be damaged. Georgian and Victorian rings, in particular, may be worth more when in original condition.
3. Diamonds With Damage that Makes Removal Risky
If your diamond is damaged, it may be more risky to remove it then leave it in place. In this case, your diamond will be assessed and photographed in the setting. After that, if it is safe to remove it, we will. If not, we will send it to GSI to be graded in the setting.
4. Small Diamonds
If your diamond is less than a half-carat in size, the value of your ring isn't only in the diamond, it's in the complete piece. You will probably obtain the best price by selling your ring to another consumer who wants to use it as a ring, not to a professional that will resell the diamond. How do you know if your diamond is less than a half-carat? If the diameter of a round diamond is less than 5mm, it's probably less than a half-carat in weight.
5. Clarity Enhanced Diamonds
GIA does not grade diamonds that have been enhanced by a non-permanent method. Clarity enhancement can also affect the color of the diamond making accurate grading impossible. If your diamond has fracture filling it can be damaged by heat, affecting the appearance of the diamond.

In almost every other situation, it's in your interest to have your diamond removed from its setting so it can be accurately graded. The risk is small and the potential payoff is large. Depending on the difference in the estimated sales price, you also may decide to sell your diamond and keep the setting, replacing the center stone with another gem.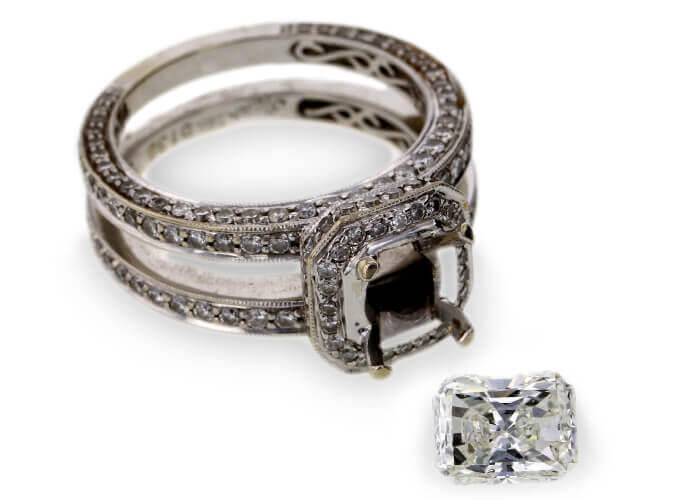 On Internet forums, you are likely to read comments from consumers who don't want to have their diamond removed because they are afraid of stone switching. Although it is true that stone switching has occurred, it is actually quite rare.
Even if we didn't think that the overwhelming majority of jewelers were honest, the potential profit for a would-be switcher is small and the risk to his reputation is very large. It's also difficult to find a stone that looks the same and fits into the same mounting but is worth a lot less.
Once you have your diamond properly documented and graded, you'll never have to worry about stone switching ever again since your report will have enough information to identify your diamond. You can also ask GIA to engrave your report number on the girdle of your diamond: it can only be seen under magnification and doesn't affect your diamond's quality but provides a quick way to definitively prove it's your diamond.
So should you agree to have your stone removed from its ring setting so it can be graded? It's up to you. But you may be leaving a lot of money on the table if you decide not to do it.Sell Your Ring
//= get_template_directory_uri() ?> //= get_template_directory_uri() ?> //= get_template_directory_uri() ?> //= get_template_directory_uri() ?> //= get_template_directory_uri() ?> //= get_template_directory_uri() ?>
©2011-2023 Worthy, Inc. All rights reserved.
Worthy, Inc. operates from 25 West 45th St., 2nd Floor, New York, NY 10036