Top Luxury Watch Brands You Should Know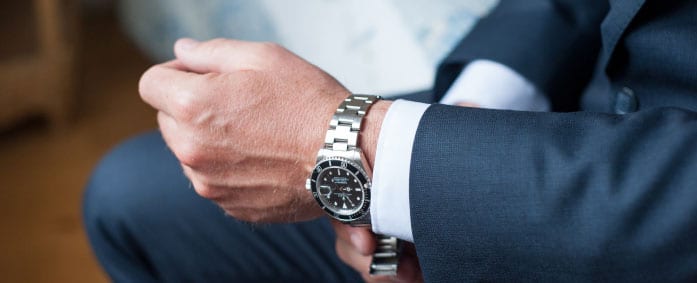 The world's best luxury watch brands go above and beyond utilitarianism, reflecting the wearer's personal style. While some great-looking timepieces are available at lower price points, fine watches exemplify character, taste, and individuality. Whether you're in the market for a timepiece from one of the world's top luxury watch brands or simply exploring, you will benefit when you gain a solid understanding of these watches. Here, we take an in-depth look at our list of top brands from Swiss, German, and British and other watchmakers. Beautiful, reliable, and luxurious, each of these has something special to offer.
Rolex
One of the world's most readily identifiable luxury watch brands, Rolex is highly prized. Offering a stunning array of watches that meld form with function in surprising ways, this company provides classic and cutting-edge designs alike. Look for favorites like the Submariner, Datejust, Yachtmaster, and more. If you're hoping to find a good investment timepiece, be sure to keep Rolex in mind. These watches tend to hold their value very well, perhaps because they are so highly coveted.
Rolex was originally known as Wilsdorf and Davis. While it is among today's most famous Swiss watch brands, it got its start in London, in 1905. Founded by Alfred Davis his brother in law, Hans Wilsdorf, the company name was changed to Rolex in 1915. In 1919, wartime taxes drove production costs to prohibitive heights, and Rolex moved its operation to Geneva, Switzerland. Rolex is famous for its quality, and it's also famous for its innovations. 1910 saw the company as the first watchmaker to earn a chronometer certification for a wristwatch. In 1926, the company introduced Oyster, the first of many waterproof watches. In 1956, the Rolex Day-Date was offered for sale as the first wristwatch with an automatically changing day and date feature on the dial. These are just a few highlights. Today, Rolex continues to offer innovative new designs, and the company is famous for its sponsorship and philanthropy activities.
SEE ALSO: How to Spot a Fake Rolex
Omega
In 1894, a watch company called 'Louis Brandt et Frères' created a 19 caliber famously named Omega. The company was renamed in its honor in 1903. In 1932, the first small wrist Chronograph was introduced; the Omega 28.9 Chronograph is just one of the corporation's many famous watches.
Omega watches have been keeping time at the Olympic games since 1932, and that's just one of the many things that make this coveted luxury watch brand famous. The James Bond character has been wearing Omega watches in spy movies since 1995, and NASA astronauts wore Omega watches during the 1969 trip to the moon. Known for function and style, Omega watches come in a dizzying array of styles to meet a variety of needs.
Like other fine European timepieces, Omega watches have had many distinguished wearers over the years. A few notables include Jacques Cousteau, Buzz Aldrin, Tom Hanks, Prince William,, George Clooney, and John F. Kennedy. NCIS fans can see Mark Harmon and Michael Weatherly wearing matching Omega watches.
Patek Philippe
Patek Philippe has been producing some of the world's finest timepieces since its inception in 1851. Renowned for their precision and many useful features including perpetual calendars, minute repeaters, split-seconds, and chronographs, Patek Philippe watches are hand-produced. Not only is this one of the world's most famous Swiss luxury watch brands, it gets top marks with collectors and watch connoisseurs. Peak performance and interesting complications make these some of the most unique, exciting watches to own.
Patek Philippe is known best for its attractive, traditional styling and its highly functional mechanics. Unique yet classic in appearance, Patek Philippe watches have been the choice of famous figures such as Queen Victoria, Prince Albert, and Christian IX of Denmark. Many of Patek Philippe's most coveted watches contain exquisite complications including star charts, moon phases, perpetual calendars, and much more.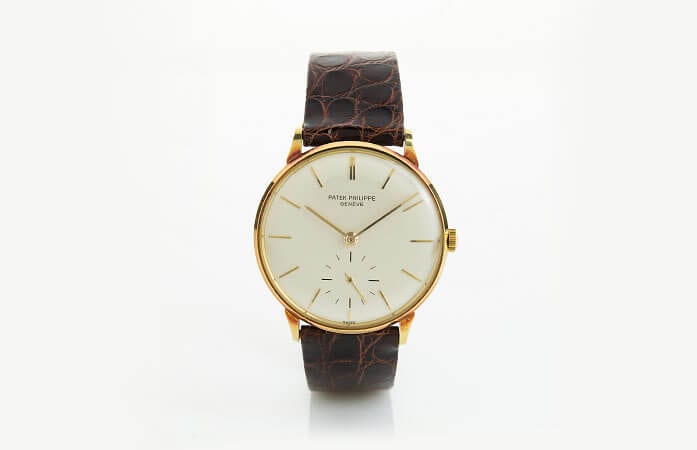 TAG Heuer
Founded in 1860, TAG Heuer was originally known as Uhrenmanufaktur Heuer AG. The company was purchased by TAG Group in 1985, and then taken over in a friendly buyout by French luxury goods conglomerate LVMH. TAG Heuer patented a dashboard chronograph called "Time of Trip" in 1911, and introduced its first wrist chronograph in 1914. Given its close connection with the automotive industry, it's not surprising that TAG Heuer has a history of being popular with professional and amateur auto racers. In 2013, the company celebrated the 50th anniversary of its Carrera, a racing-inspired chronograph that has spanned ten generations since its 1963 introduction.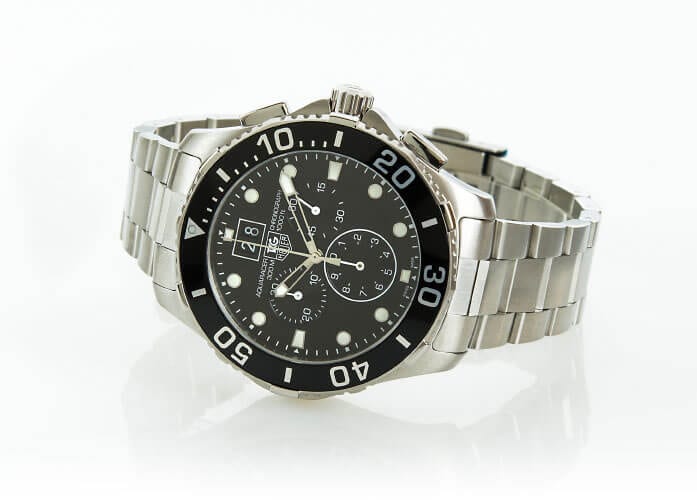 Breguet
While Breguet was established in Paris in 1775, the company later transferred its works to Switzerland. Among its many famous customers are Napoleon and Marie Antoinette. One of the world's oldest watchmaking establishments, Breguet has the distinction of producing the first wristwatch, an accomplishment that took place in 1810. Since its inception, the company has changed hands many times. Today it is owned by the Swatch Group.
Audemars Piguet
Like so many other top watch brands in the world, Audemars Piguet originates in Switzerland. Founded by childhood friends Jules-Louis Audemars and Edward-Auguste Piguet in 1875, this company produces about 36,000 exquisite timepieces each year, plus movements for timepieces produced by Bulgari and Tiffany & Co. Some famous models to look for include the Royal Oak, the Roayal Oak Offshore, and the Royal Oak Concept.
Chopard
If you love classic looks and fine details, then you'll probably appreciate Chopard watches. Produced in Switzerland since 1860, these sophisticated timepieces are highly coveted for their design aesthetics. Chopard is also known for its fine jewelry, which may explain some of the exquisite models produced over the decades. Chopard luxury watches are worn by a number of famous figures, and the company further distinguishes itself by partnering with the Mille Miglia car rally, the Historic Grand Prix of Monaco, and the Cannes Film Festival.
Jaeger- LeCoultre
Truly unique, and incredibly stunning, Jaeger-LeCoultre watches have been manufactured since 1833. Offering exquisite faces with complex, unique detailing, these innovative watches are masterfully crafted in Switzerland. Jaeger-LeCoultre is credited with a number of important contributions to the watch industry, including the invention of the keyless watch, which was introduced in 1845. Beautiful complications, sparkling jewels, and reversible cases are just some of the features you'll find when you take a closer look at these marvelous timepieces.
A. Lange & Söhne
This German luxury watch was founded in 1845, A. Lange & Söhne first produced high-quality pocket watches from its works in Glashütte. Like many other famous German watch brands, A. Lange & Söhne were tasked with providing Germany's airmen with oversized wristwatches during the Second World War. After WWII came to an end, the post-war Soviet administration expropriated the company's property. It was restored in December 1990, following the collapse of East Germany's government. Complications graced A. Lange & Söhne's early models as well as many of the watches it produces today.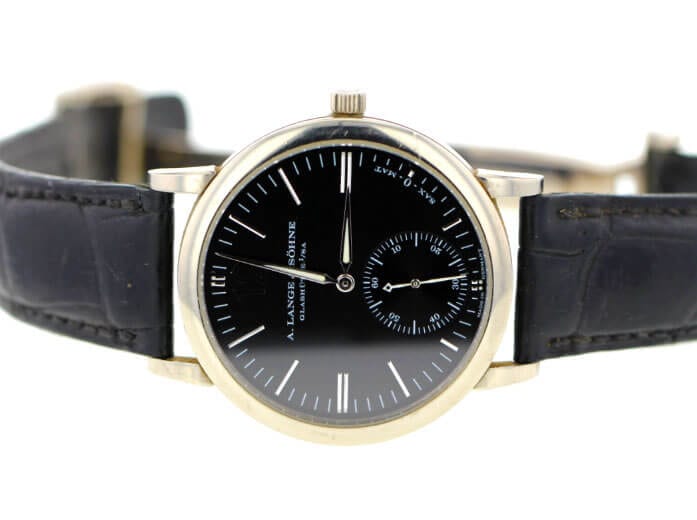 Glashütte Original
Glashütte Original is a far newer brand than its contemporaries, having been founded in 1994 when VEB Glashütter Uhrenbetriebe (GUB) was privatized in 1994. Formerly part of an East German conglomerate that included A. Lange & Söhne, it is now owned by the Swatch Group. Glashütte Original is one of just a handful of watch makers that uses its own movements, and to date, its timepieces feature 10 proprietary movement innovations.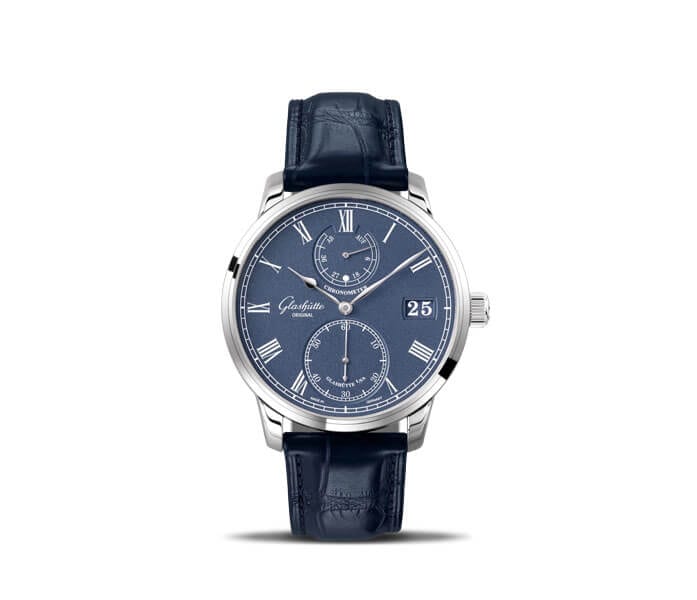 UTS München
An even newer brand, UTS München was founded as an engineering company in 1999. Quickly gaining popularity for their precision, these magnificent timepieces are produced completely in-house. UTS München specializes in professional dive watches, with offerings rated for depths of 1,000 to 4,000 meters.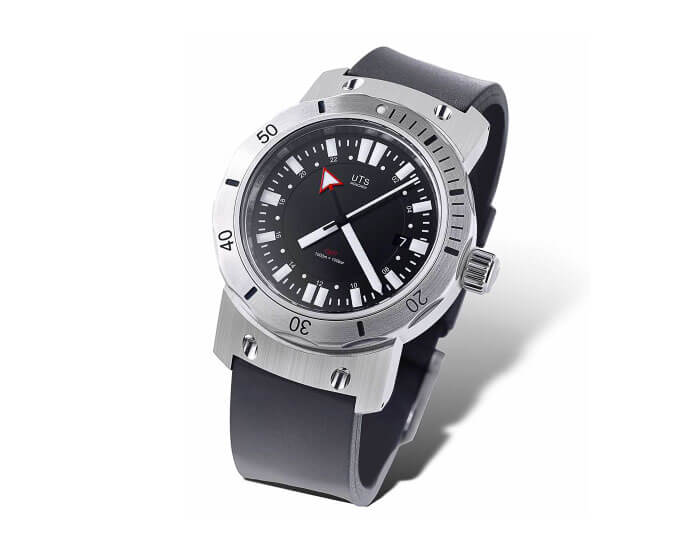 Piaget SA
Piaget SA has enjoyed success since its founding in 1874. Ranked as the 6th most prestigious jewelry brand by The Luxury Institute, it is famous for intricate movements. Retrograde movements, Tourbillon skeleton movements, Self-winding movements, and modern, Ultra-thin movements power these watches and make them unique. Piaget SA owns Geneva's largest jewelry workshop, with every stone being cut, polished, and set by hand. Diamonds and other precious stones used in the company's watches and jewelry are of the finest quality.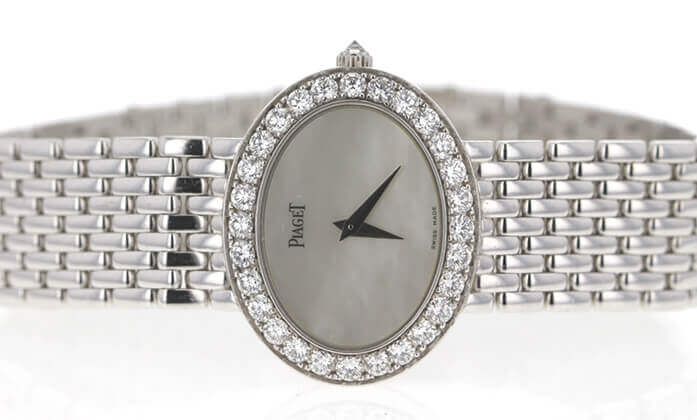 Bremont
Founded by brothers Giles and Nick English, Bremont is an aviation-themed watchmaker based in England. The founders' story is a poignant one; their father's 1995 death, which occurred during training for an air show spurred them to create the company. Bremont watches are built to COSC specifications, and take their inspiration from famous aircraft instruments. There are only four Bremont Boutiques worldwide, and all models are in high demand.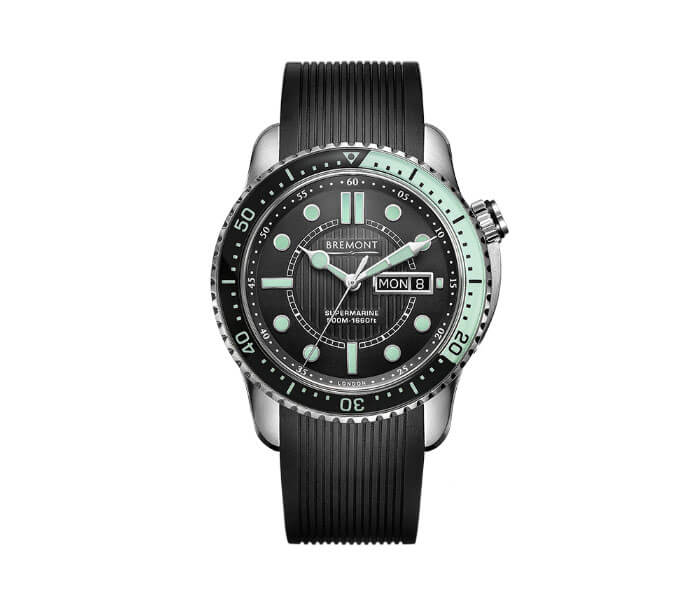 Roger W. Smith
Among the most famous British watch brands is Roger W. Smith, a company named after its founder, who incredibly made his first watch by hand after becoming interested in horology. Smith won the Best British Craftsmanship award at the 2015 Walpole British Luxury Awards. All Roger W. Smith watches are handmade on the Isle of Man, and each is a fine work of art.
Cartier
Cartier has been renowned for its watches and jewelry since its founding in 1847. If you're looking for a timepiece with celebrity appeal, then Cartier may be just right for you. Like other luxury watchmakers, Cartier uses high-end materials. You'll find that most of the company's watches feature Roman numerals, which lend a unique, distinguished appearance that gives a nod to Cartier's Parisian heritage.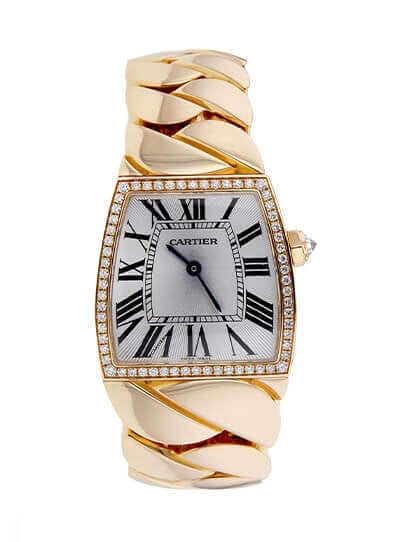 Breitling
If you love the aesthetics and performance aspects of dive watches and aviators' watches, then consider Breitling. This luxury brand was founded in 1884, and is so reliable that its timepieces are favored by fighter pilots and astronauts. All Breitling watch models contain certified chronometers, and many feature automatic winding mechanisms. Other unique features include circular slide rules in Nativimer watches, and radio transmitters inside Breitling Emergency watches. In 2003, a pair of British pilots famously crashed their helicopter in Antarctica, and were rescued after activating their transmitters.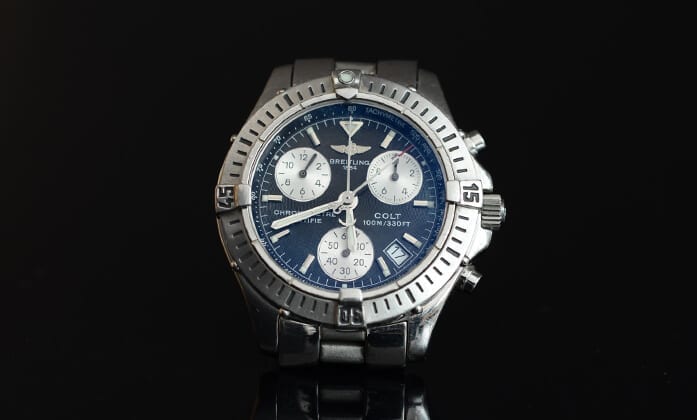 Panerai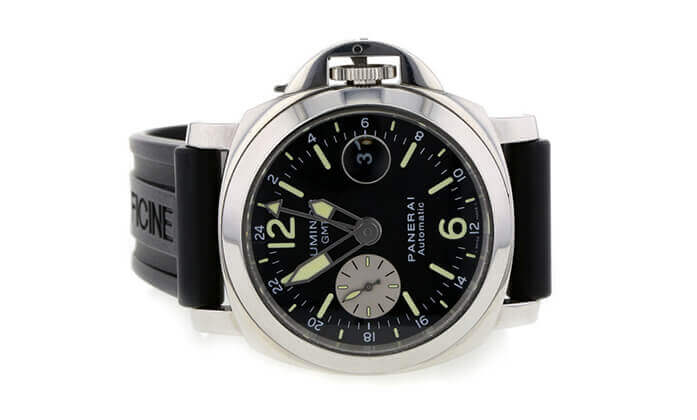 Bold, simple design elements make Panerai watches stand out. Founded in Florence Italy in 1860, this company is today located in Milan. Panerai gained fame when it produced watches and precision instruments for the Royal Italian Navy at the turn of the 20th century. Between 1938 and 1970, Panerai was best-known for its military dive watches. In 1993, Panerai began focusing on the civilian watch market. The brand rapidly gained fame when actor Sylvester Stallone purchased a Panerai Luminor in Rome, which he wore during the filming of his movie Daylight. Since then, Panerai watches have enjoyed popularity worldwide. Consider yourself fortunate if you are able to purchase a vintage Panerai watch; these timepieces are highly coveted by collectors.
//= get_template_directory_uri() ?> //= get_template_directory_uri() ?> //= get_template_directory_uri() ?> //= get_template_directory_uri() ?> //= get_template_directory_uri() ?> //= get_template_directory_uri() ?>
©2011-2023 Worthy, Inc. All rights reserved.
Worthy, Inc. operates from 45 W 45th St, 4th Floor New York, NY 10036