5 Watches Perfect For Your Ghoulish Side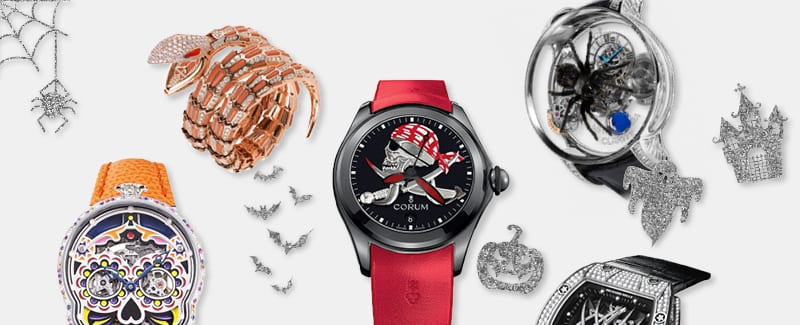 Halloween is around the corner and for many of us, this is a season to have a little fun and maybe even journey a bit toward the darker side. In fact, many serious watch brands also embrace the concepts of showcasing a bit of the things that scare us on the wrist. As a result, there are a host of luxury watch brands that produce watches with skulls, spiders and even snake motifs.

Some brands turn to the skull motif to shape their watches, or to emulate the skull on the dial. In some cases, the skull is interpreted in a bright and lively mode, recalling the influences of the Day of the Dead philosophy that celebrates life and death. In other instances, the skull recalls the well-known skull-and-crossbones motifs of yesteryear's pirates.

Brands that add a little more fear-factor to their watches often opt to recall dreaded poisonous spiders, such as the Black Widow, or slithering poisonous snakes. Some of these watches are incredibly dramatic, with sculptured gold replicating the arachnid or serpent in all its glory. These watches typically are great conversation starters.

For those who are not faint of heart, there are a host of interesting options.
Even better is the fact that these watches can be worn year round – not just at Halloween – showcasing your daring side, whether scary or sublime. Here we take a look at five watches that may have your friends and family wondering about your thought processes next time you see one another.

Oh, and if you have this type of timepiece in your collection and maybe want to cash out on the wicked, rest assured, there is an interested buyer out there for these frightfully intriguing watches.
Fiona Krüger Petite Skull Eternity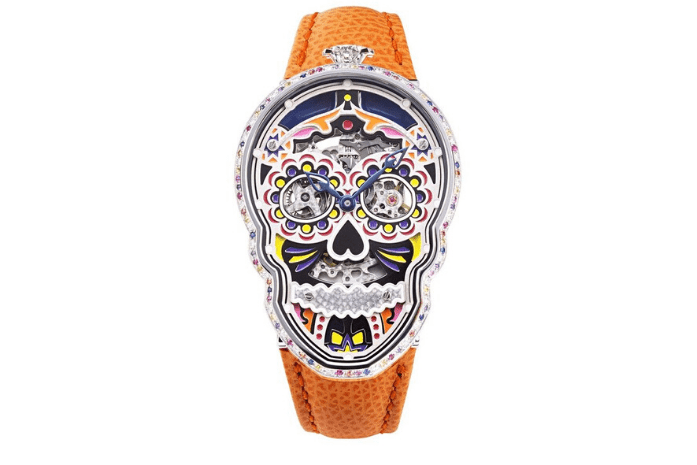 Fiona Krüger is an independent watch brand specializing in creating celebratory skull watches that recall the Dia de Muertos (Day of the Dead) philosophy. The timepieces, like this Petite Skull Eternity version, house mechanical movements that are fully skeletonized and feature hand-decorated and painted details to create the skull.

Corum Bubble 47 Pirate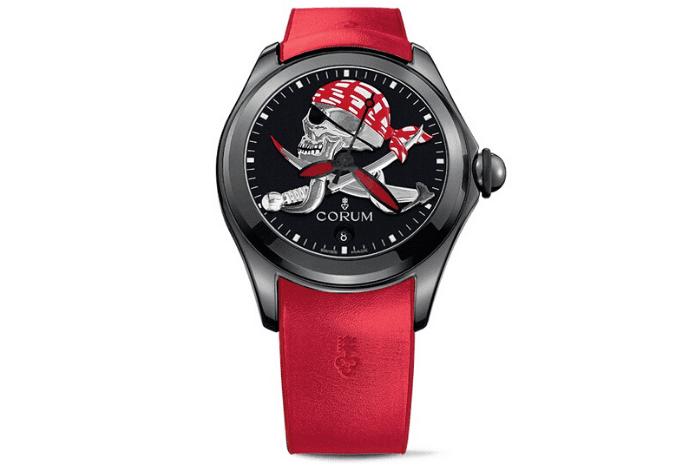 Renowned for its exceptional Bubble watches that were first unveiled to the world in 2000, Corum is a master at showcasing the unexpected. The Bubble watches are oversized pieces with large domed sapphire crystals that are bubble-shaped. This 47mm Bubble Pirate watch recalls the jolly pirates who terrorized ships on the seven seas. The case is crafted in black PVD steel and the watch houses an automatic movement.

Richard Mille RM19-01 Tourbillon Spider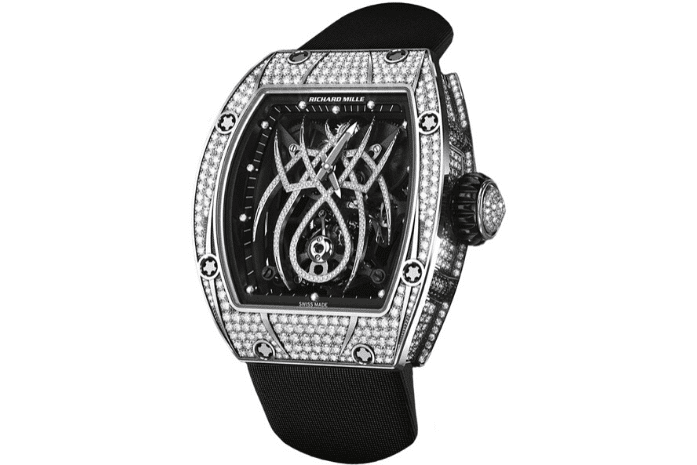 Richard Mille goes a little subtler when it comes to designing the dreaded spider. Created for women, the RM 19-01 manual-winding Tourbillon Spider watch features an almost abstract motif above the skeletonized movement of the spider's body and legs – crafted in gold and set with diamonds. This watch almost underscores the quiet deadliness of the black widow thanks to its alluring design.
Jacob & Co Astronomia Spider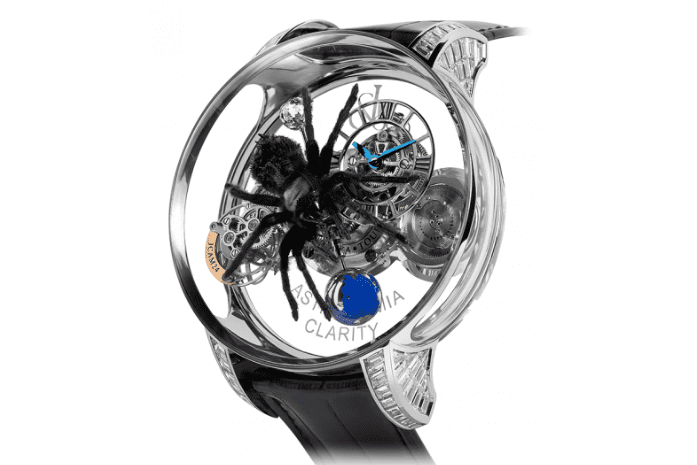 For an in-your-face spider watch, this Jacob & Co Astronomia Spider watch is a grand complication of the scariest sort. Thanks to sapphire case sides and crystal, viewers have a 3D look at the tourbillon movement – complete with a large black widow spider sitting above the dial – immediately beneath the domed crystal. The spider is crafted of PVD blackened titanium and gold and has duck feathers on it for a realistic look. Crafted in gold with a box-like sapphire crystal case, the watch is powered by a manual-wind movement.

Bulgari Serpenti Secret
On the more sublime side, Bulgari offers a classic watch that holds everlasting appeal: the Serpenti. With dozens of different variations, the Bulgari Serpenti watch features a snakehead dial against a multi-coiled bracelet or strap. Bulgari was the first brand to interpret the snake into a beautiful wristwatch and remains the leader in this realm. With the Serpenti Secret watch, a snakehead closes over the watch dial, forming a bracelet. With a flip of the head, it opens to reveal the dial.

//= get_template_directory_uri() ?> //= get_template_directory_uri() ?> //= get_template_directory_uri() ?> //= get_template_directory_uri() ?> //= get_template_directory_uri() ?> //= get_template_directory_uri() ?>
©2011-2023 Worthy, Inc. All rights reserved.
Worthy, Inc. operates from 45 W 45th St, 4th Floor New York, NY 10036