10 Frightening Jewels of Auctions Past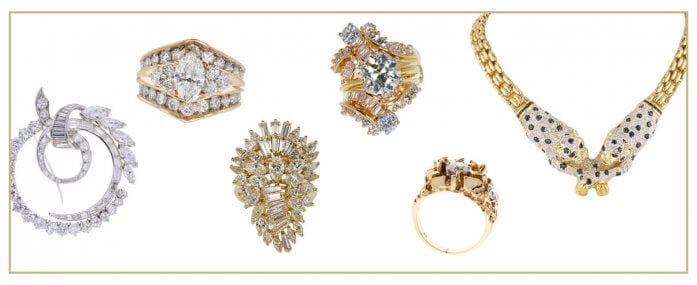 October is about more than pumpkin spice and all things nice! While we love the way autumn's romance paves the way for winter's bright festivities, we also enjoy the spookier things in life. This October, we bring you a celebration of some of the creepiest jewelry to pass through our doors.
Creatures from the Depths of Your Jewelry Box
In the spirit of Halloween, we treat you to a peek at some long-forgotten treasures that were once beloved. Ghastly and ghoulish yet charming in their own right, these glitzy designs must have looked amazing with long-forgotten styles such as 1980s shoulder pads and sky-high hair. A "spook-tacular" pear-cut central cluster ring with an unbelievable melee of 44 marquise, oval, and baguette diamonds takes center stage in this monstrous mashup.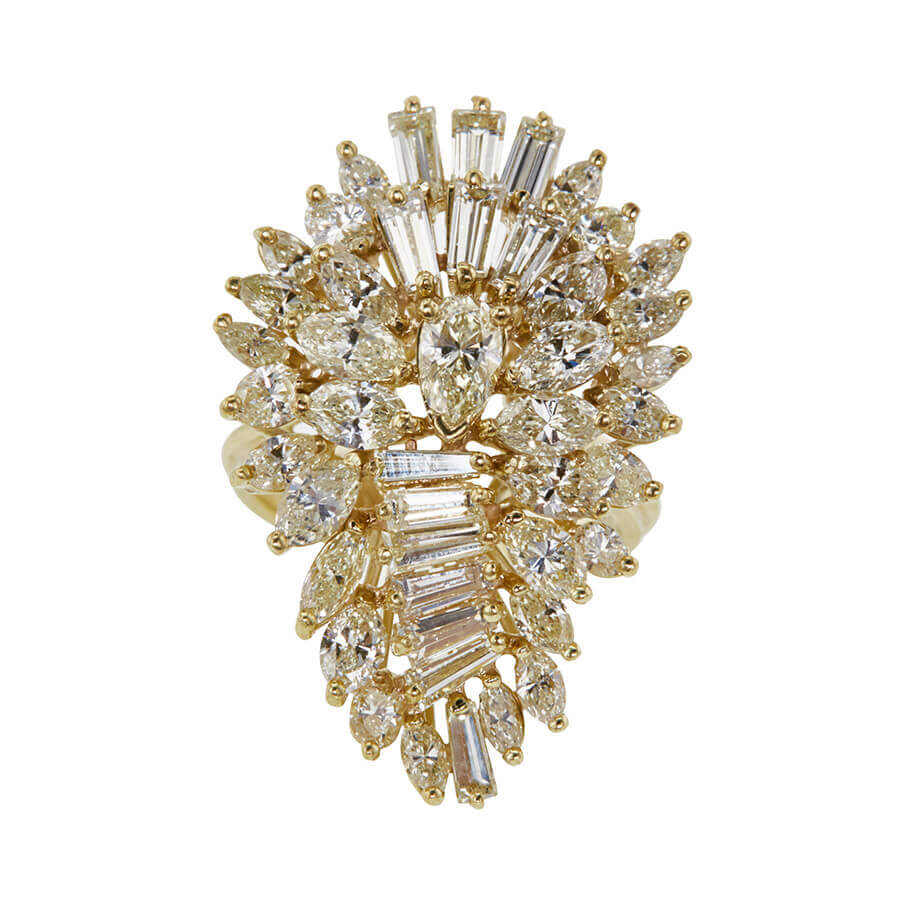 Someone's Watching You!
Those eyes…they follow you everywhere! Purely mesmerizing, this mini-collection features a 1.54 carat oval solitaire in a contemporary setting, along with two more treasures that manage to combine creepiness with artistry in a way that's best described as beautifully disturbing. This shocking trio captivated our buyers, and is certain to keep your eyes wide open way into the night.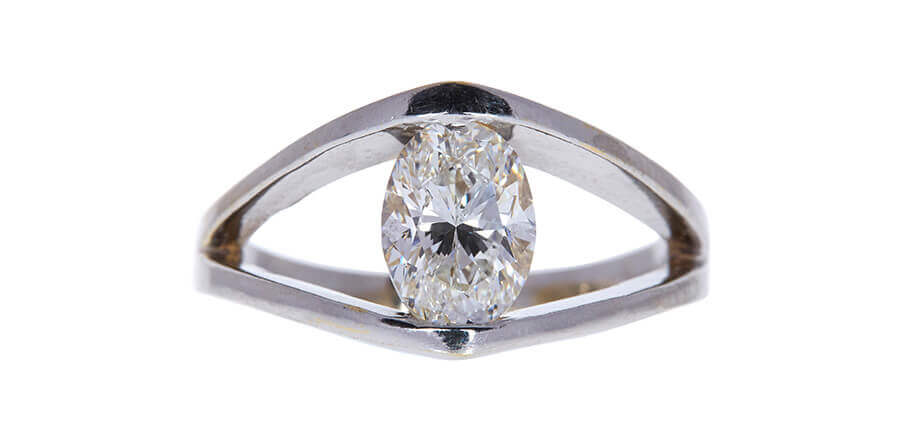 Necklaces from the Catacombs
Was it worn by Cleopatra? Cherished by Nefertiti? We're certain that this incredible Egyptian-inspired piece has an interesting backstory! While it's far too new to feature in a collection of antiquities, this round-cut collar necklace and earrings set is impressive thanks to sleek contrasting metals, 28 round diamonds, and four bezel-set emeralds. It clearly takes its inspiration from jewels meant to follow Egypt's royalty into the afterlife. Who will feel its haunting power next?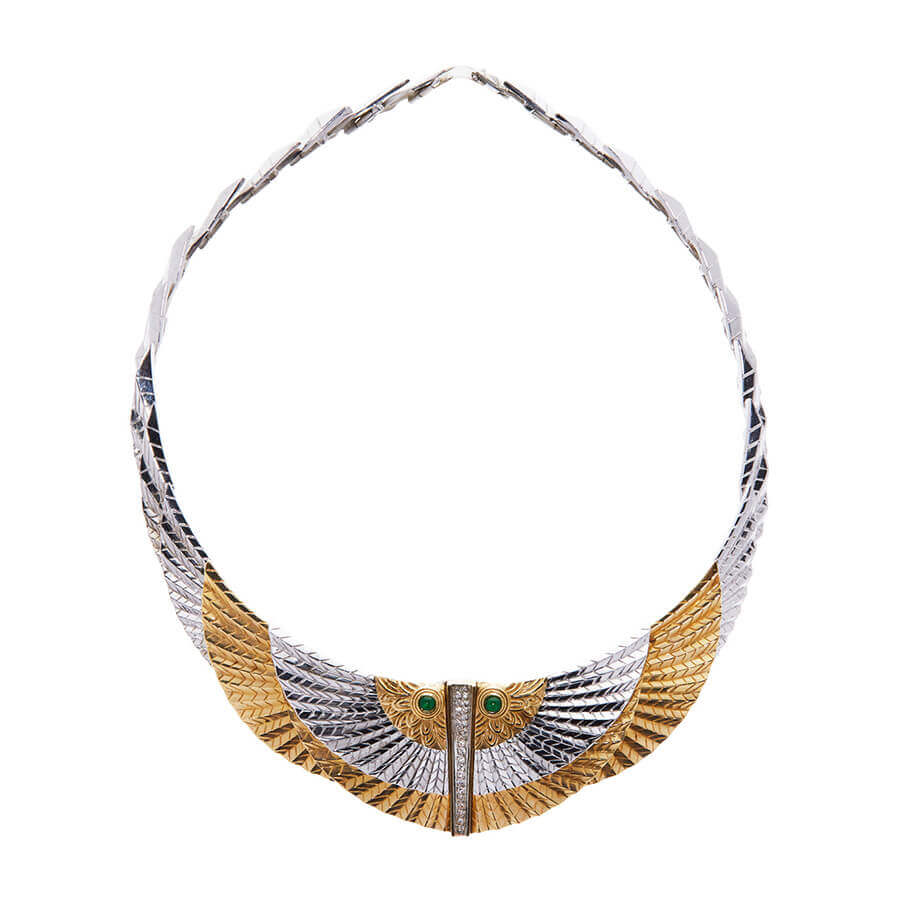 Dangerous Beasts
Graceful, snakelike forms give some of these pieces a daring edge, while diamonds lend irresistible splendor. This striking menagerie includes a custom double jaguar necklace featuring an imposing pair of graceful felines adorned with 140 pave diamonds and 48 sapphires, all set in glowing 18K gold. 161 buyers competed for a chance to take this dangerous beauty for a walk on the wild side.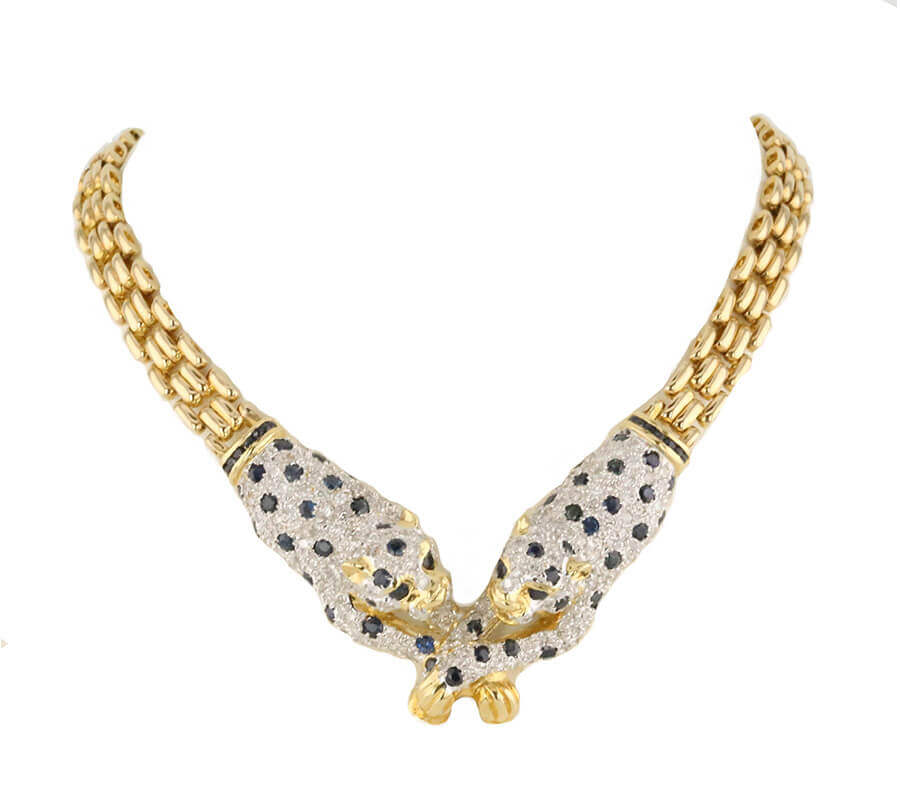 Do you have something that's just too "scary" to wear? Explore our gallery of frightening jewels from auctions past to see what was haunting our clients' jewelry boxes, and how much they got for their little monsters!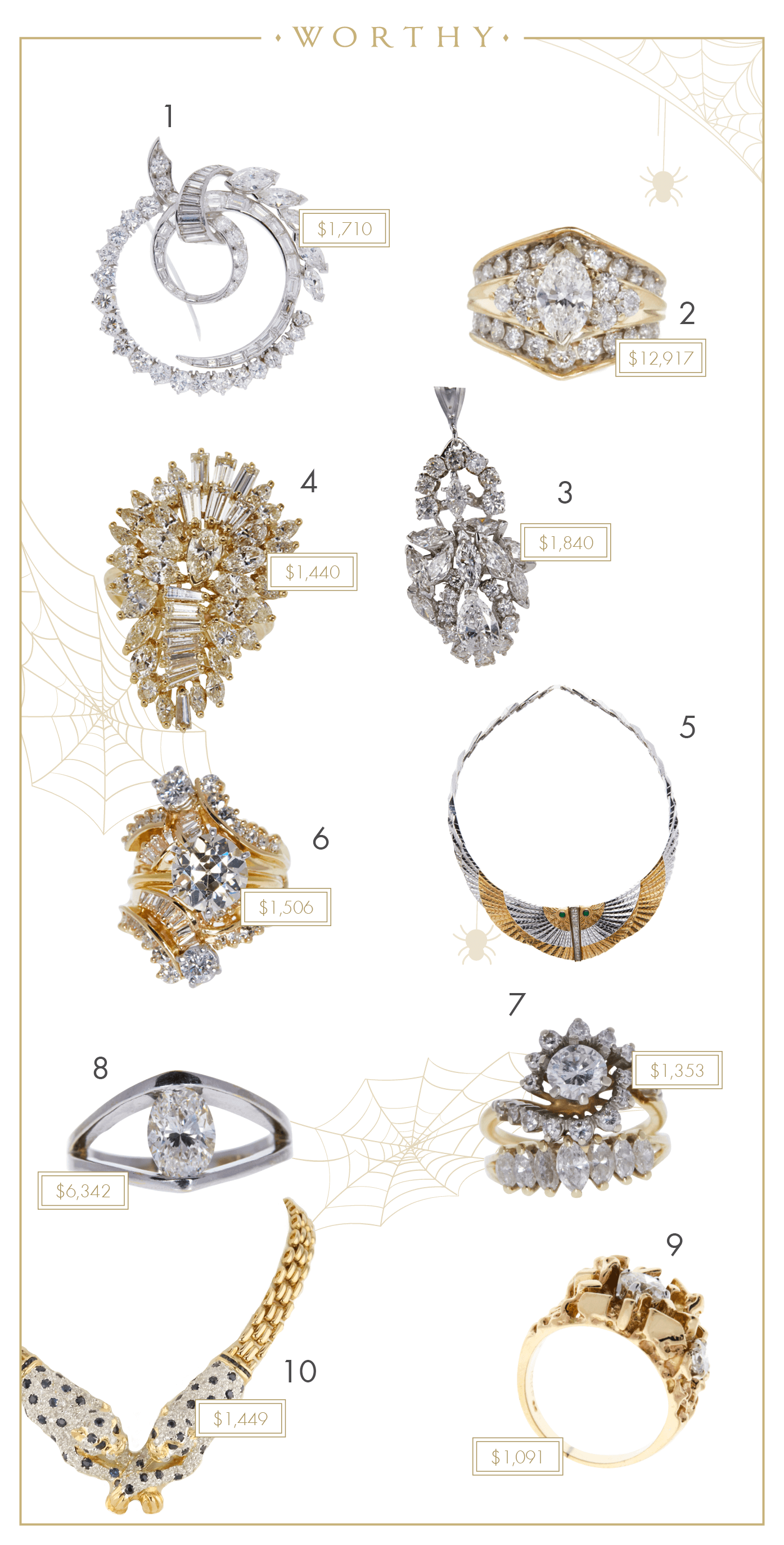 Marquise cut pendant necklace. Sold at auction for $1,710.
GIA 3.2 CT old european cut bridal set ring. Sold at auction for $12,917.
GIA 1.04 CT pear cut pendant necklace. Sold at auction for $1,840.
0.47 CT pear cut central cluster ring. Sold at auction for $1,440.
Antique round cut collar necklace.
GIA 1.03 CT marquise cut solitaire ring. Sold at auction for $1,506.
GIA 0.78 CT round cut bridal set ring. Sold at auction for $1,353.
GIA 1.54 CT oval cut solitaire ring. Sold at auction for $6,342.
0.95 CT round cut ring. Sold at auction for $1,091.
Round cut pendant necklace. Sold at auction for $1,449.
//= get_template_directory_uri() ?> //= get_template_directory_uri() ?> //= get_template_directory_uri() ?> //= get_template_directory_uri() ?> //= get_template_directory_uri() ?> //= get_template_directory_uri() ?>
©2011-2023 Worthy, Inc. All rights reserved.
Worthy, Inc. operates from 25 West 45th St., 2nd Floor, New York, NY 10036