Top 10 Featured Auctions in September 2019: Emerald City!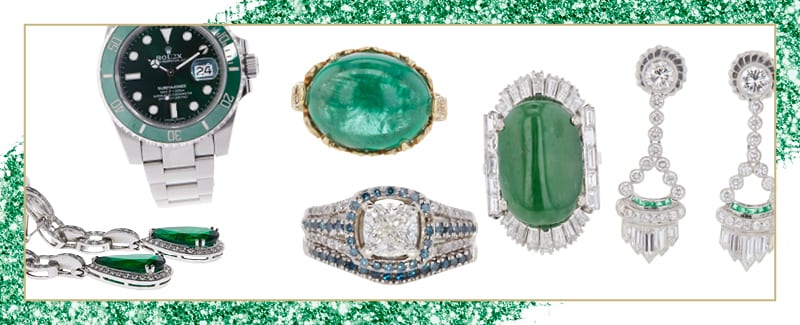 No Dorothy, we're not in Kansas anymore. This is definitely Emerald City! While emeralds are traditionally the birthstone for May, our September auctions were filled with these green gems. You'll find some of our favorites below.

Emeralds, like many gemstones, have been around for centuries and have plenty of folklore surrounding them. According to legend, wearing an emerald can make you more intelligent and clever and possibly cure ailments such as cholera and malaria. Selling an emerald though? Well that can make you a little richer.

Emerald Rings
Some of the first uses of emeralds in jewelry were at stones set into rings. In ancient times, people gifted emerald rings fitted for the right hand to loved ones who suffered from inflammation as it was thought to be a cure. While this belief died out long ago, emeralds have been popular in engagement rings for centuries. The green gemstones are thought to represent an ever-lasting bond.

Whether an ever-lasting bond has been broken or your inflammation has cleared up, selling an emerald ring is a smart move. Many of the rings below fetched high sale prices at auction in September, including the large emerald cocktail ring.

Green Accents
While emeralds are great on their own, their beautiful green hues also make for fantastic accent colors in the jewelry. The addition of emeralds to rings and earrings makes white diamonds appear brighter and highlight unique designs.

Rolex is among the many luxury brands to choose green in their branding as it is often associated with growth and money. The watchmakers even went as far as to include green as an option for the bezel color on a few of their watch models, including the Submariner pictured below.

While emeralds are beautiful, if you have a piece of emerald jewelry that seems out of place in your jewelry collection, consider selling it to buy something more updated or even to make an update to your life.
Top 10 Featured Auctions on Worthy in September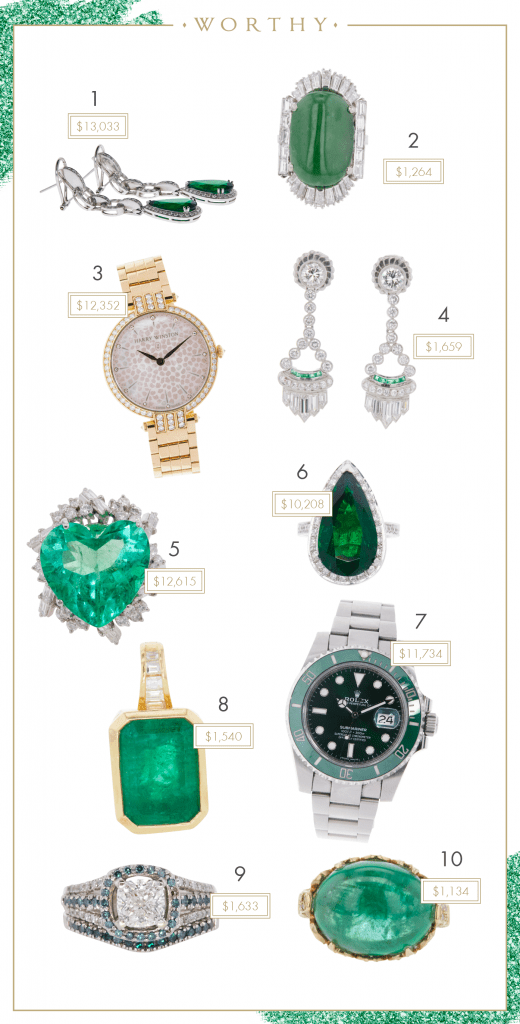 //= get_template_directory_uri() ?> //= get_template_directory_uri() ?> //= get_template_directory_uri() ?> //= get_template_directory_uri() ?> //= get_template_directory_uri() ?> //= get_template_directory_uri() ?>
©2011-2023 Worthy, Inc. All rights reserved.
Worthy, Inc. operates from 25 West 45th St., 2nd Floor, New York, NY 10036