Top 5 Unisex Luxury Watches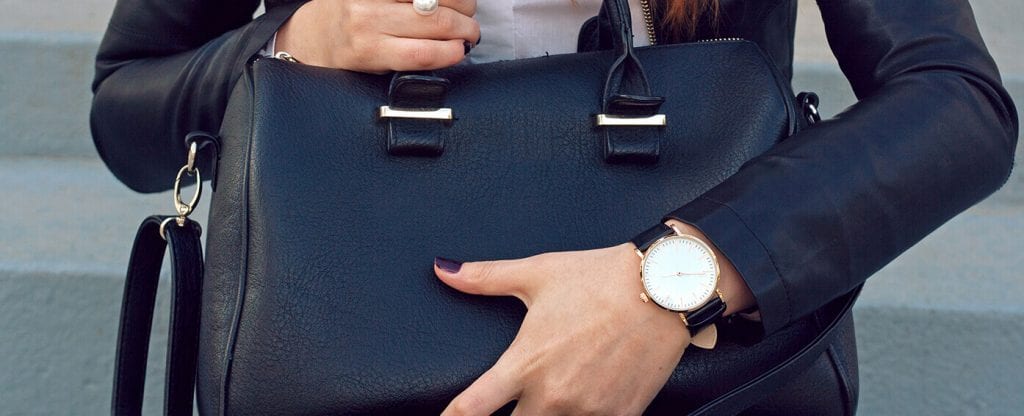 What separates men's luxury watches from those designed for women? As it turns out, more luxury watch manufacturers are offering choices that bridge the gap. Many of today's best luxury watches offer plenty of masculine appeal while providing some of the same features traditionally found in women's luxury watches.
A Focus on Quality
It's no surprise that top luxury watch brands like Cartier, Franck Muller, and Jaeger-Lecoultre are favorites. Besides offering exceptional style, sleek looks, and unique designs, these watch brands and their contemporaries provide quality products with exceptional finishes. Many offer observable dials and beautiful movement details; nothing is left unadorned. Whether choosing a unisex watch for utilitarian features such as water resistance or for simple visual appeal, quality should be the first factor to consider.
Balance Plays a Role
All luxury watches offer balance, but unisex styles tend to offer a bit more streamlining in terms of bracelet to bezel ratio. Unisex luxury watches tend to feature bands that seamlessly integrate with the rest of the watch's body; for example, the Jaeger-Lecoultre 270.2.64 Reverso in 18k Rose Gold offers a streamlined appearance that works well on people of different sizes. The Corum Rolls Royce Grill is a clear exception, as are popular five-time zone watches from Jacob & Co. These provide more contrast when it comes to size; they're far more playful than most other unisex watches, with striking design features that appeal to the wearer's fun side.
Uniqueness: Features to Watch For
Men's luxury watches often include chronographs, which weren't traditionally seen on women's models. Although chronographs, altimeters, depth gauges and other features are included in many contemporary women's luxury watches, they're the exception rather than the rule. As you might guess, unisex watches tend to include things like extra time zones and chronographs; these add plenty of interest to the overall look while providing some functionality that appeals to the wearer's sense of style and/or practicality.
Diamonds are often seen in unisex watches: The Franck Muller No. 11 is an excellent example of a stunning statement timepiece, while the Limited Roger Dubuis Golden Square Diamond Bezel watch is sparkly, but in a slightly understated, classic way.
Many of the most popular unisex watches feature rubber or leather straps instead of bracelets; whether offered in neutral tones or in bright colors, these materials provide comfort and excellent adjustability. Keep in mind, straps and bracelets are often interchangeable, allowing you to create the exact look you've got in mind while accommodating future style upgrades.
Unisex Luxury Watch Examples
Why not wear a watch that appeals to you? Unisex watches add a bold touch to women's attire, particularly when juxtaposed with crisply tailored blouses, suits, and shirtdresses, or when worn in contrast with delicate, strappy tops and other overtly feminine looks. For men, the unisex look tends to offer added visual interest, often with more color or texture than what's typically found in men's luxury watches. Try these examples on for size!
1. Men's Rolex 116505 Daytona Cosmograph
With a stunning black dial and all the features you've come to appreciate in the Rolex Daytona, this watch is a gender-bending masterpiece. The rose gold bezel and bracelet model is right on trend, and its black dial provides a grounding influence while offering pleasing contrast.
2. Unisex Patek Philippe Aquanaut Luce 34mm Case Diamond Quartz
This mid-size watch is a marvel, thanks to diamonds on the bezel, a lovely white dial, and a white rubber strap that offers an appealing combination of comfort and style. A date window provides additional interest. Like many other unisex watches, the Patek Philippe Aquanaut comes in a variety of configurations to please different tastes.
3. Ladies Chanel J12 H2014 Full Diamond Black Ceramic Automatic Dress Watch
A chunky designer watch from Chanel, this style features a high-gloss ceramic case and bracelet. It is accented by a rotating bezel with sparkling pave diamonds. The overall look is sleek and balanced, perfect for the well-dressed individual with a unique sense of style. Try it in white ceramic, if you prefer!
4. Franck Muller Master Banker Triple Time Zone 2852 MB 18k Gold and Platinum Watch
Franck Muller's Master Banker watch is an absolute classic, readily complementing a variety of styles while providing comfortable wear to people of different sizes. Its 18k yellow gold case and bezel provide a luxurious gleam, which is offset perfectly by a polished black leather strap and a black dial with two additional time zones for combined utility and visual appeal. Franck Muller's Master Banker comes in a wide variety of color configurations, all with the same appealing profile. Some contain diamonds, while others include whimsical touches to delight the eye.
5. Cartier Tank Americaine 1734 Platinum Quartz Watch
Cartier Tank watches offer exceptional appeal, thanks to beautifully streamlined designs that add polish to any outfit while providing secure, comfortable wear. This one gives a nod to the original 1917 design, plus it offers plenty of contrast thanks to a white dial within a platinum case. It features a simple leather band that can be exchanged for something different, should the wearer choose. Cartier's signature blue hands complete the look to perfection.
Whatever your style, and whatever your lifestyle, it's likely that a unisex watch might appeal to you. Whether for everyday wear or to add a touch of flair to certain looks, these watches are far from ordinary. Pick something unexpected, and stand out from the crowd!
//= get_template_directory_uri() ?> //= get_template_directory_uri() ?> //= get_template_directory_uri() ?> //= get_template_directory_uri() ?> //= get_template_directory_uri() ?> //= get_template_directory_uri() ?>
©2011-2023 Worthy, Inc. All rights reserved.
Worthy, Inc. operates from 25 West 45th St., 2nd Floor, New York, NY 10036