5 Impressive Celebrity Jewelry Auctions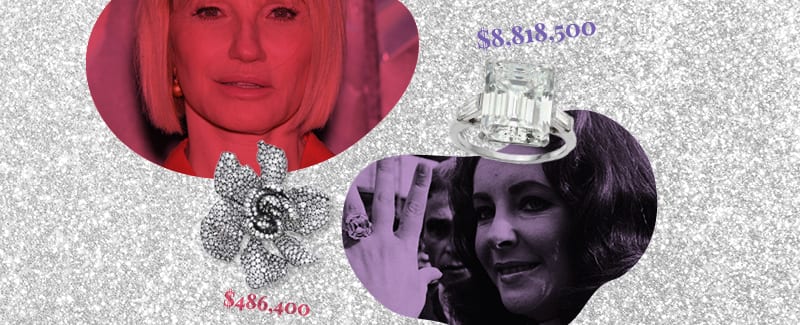 Some of our most loved celebrities not only shined for their talent or personality, but also for their refined taste and their stunning jewelry collections. With Christie's Geneva Magnificent Jewels auction on the horizon, we decided to go over some of the most unforgettable and record-setting jewelry collection auctions. Whether due to their iconic items, like Liz Taylor's jewelry collection sale, or to their empowering message, like Ellen Barkin post-divorce auction, these celebrity jewelry auctions will always be remembered.
Here are five celebrity jewelry auctions that left their mark in history.
The Collection of Elizabeth Taylor
The first name that pops up when one thinks about famous jewelry collectors is Elizabeth Taylor's. Her remarkable collection of jewels was auctioned at Christie's New York in December 2011. The auction concluded with a monumental digit: $115,932,000 were earned during The Collection of Elizabeth Taylor: The Legendary Jewels Evening Sale. That auction set several records. Perhaps the most impressive one was the sale of the Elizabeth Taylor Diamond: the 33.19 CT rectangular cut, D color, potentially flawless diamond that was sold for $8,818,500 and established the world auction record for a colorless diamond per carat at $265,697.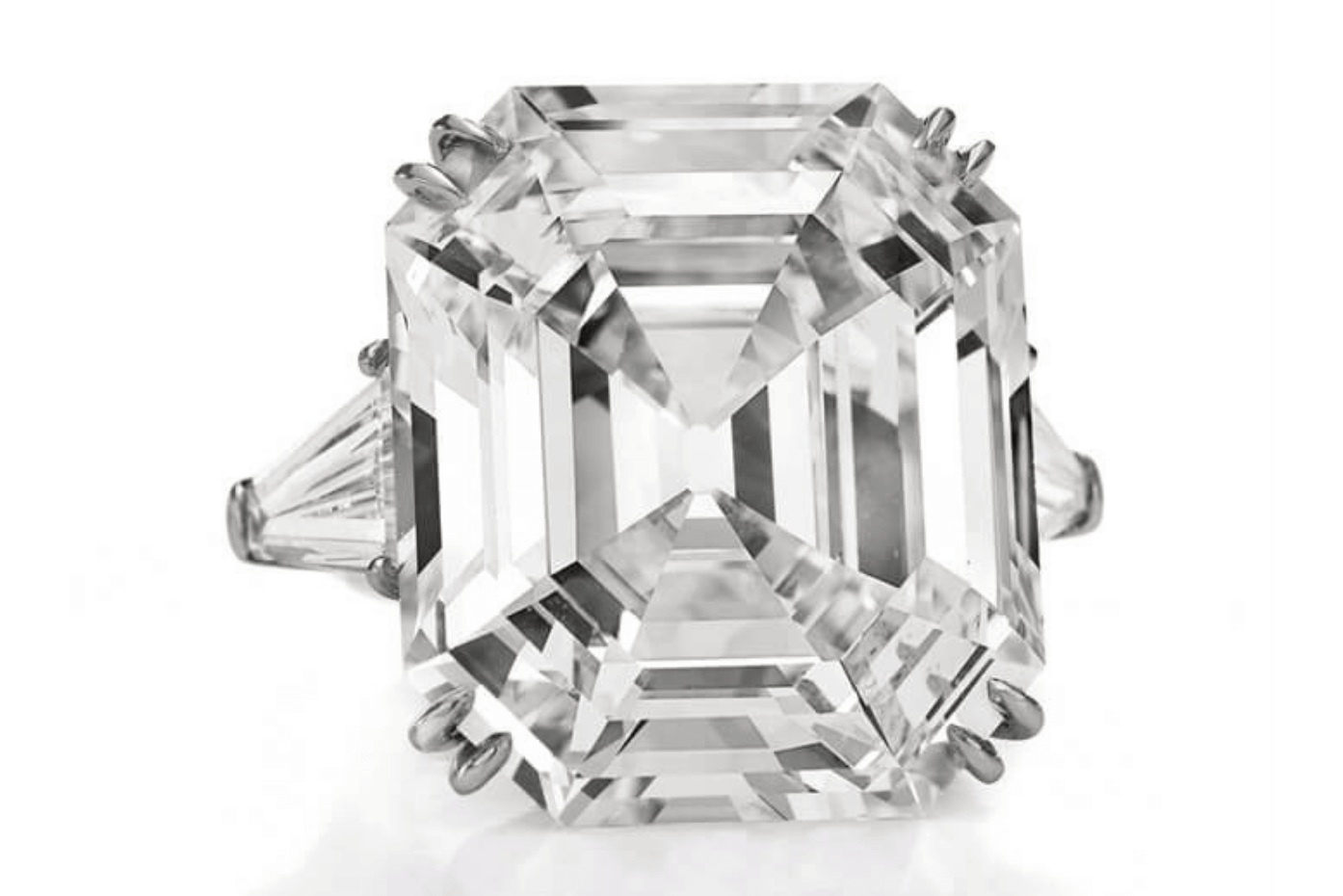 Other outstanding jewels from Liz Taylor's collection were her 23.46 CT emerald and diamond pendant brooch by Bvlgari, her favorite jewelry brand, that got a final offer of $6,578,500 and set the world auction record for an emerald jewel and for an emerald per carat. The ruby and diamond ring by Van Cleef & Arpels also set stellar records: the 8.24 CT piece sold for $4,226,500 established the world auction record for a ruby per carat and for a Van Cleef & Arpels jewel. And of course, the stunning La Peregrina necklace, the famous natural pearl, diamond, ruby and cultured pearl Cartier necklace was sold for $11,842,500, setting a record for a pearl jewel.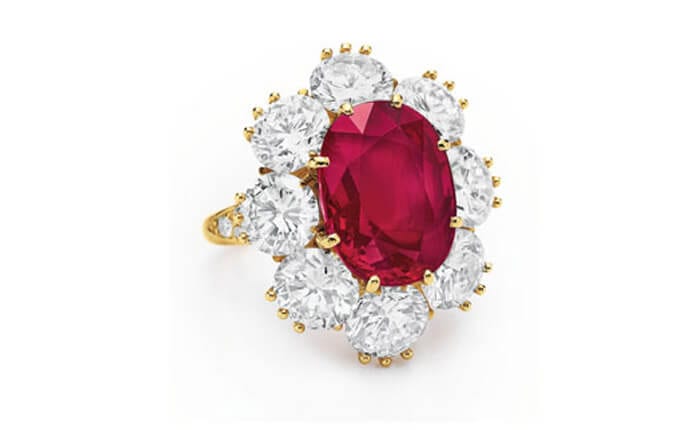 READ MORE: Passion and Desire: The Romance of Rubies
The Jewels of The Duchess of Windsor
Wallis Simpson was not one to go unnoticed in history. At such point, that her husband, Prince Edward, had to abdicate his throne in order to marry her. Besides the scandal, controversies and love stories, the Duchess of Windsor also left us a more sparkling reason to remember her: she was an avid jewelry collector and an avant-garde trendsetter. Sotheby's Geneva carried out in April 1987 a spectacular two-day auction named The Jewels of the Duchess of Windsor, which concluded in $50.3 million of total earnings. The collection, composed of around 300 pieces of fine jewelry, included designs from Cartier, Suzanne Belperron and Van Cleef & Arpels. Among the bidders were, curiously, the Duchess' friend Liz Taylor, who bought the Prince of Wales feather brooch that Edward VIII had given to Wallis. The actress said she felt her friend would've wanted her to have it.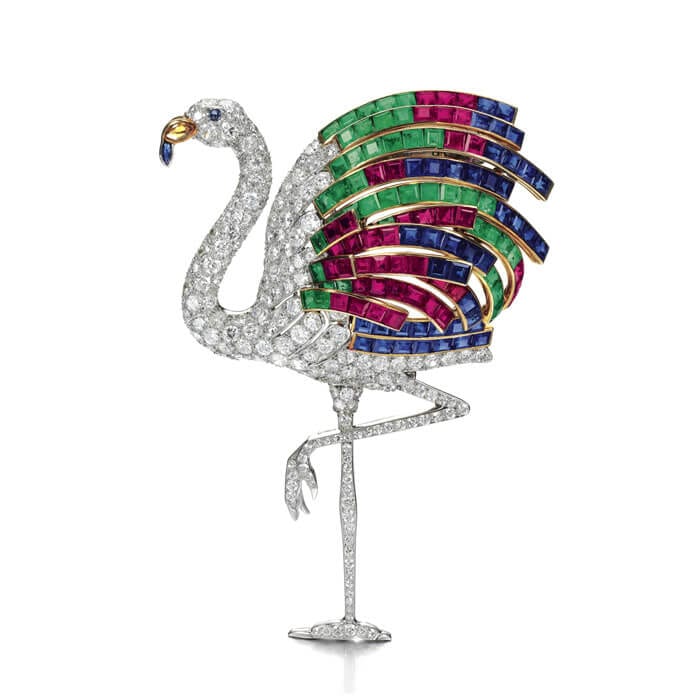 More recently, in November 2010, Sotheby's London put up other lots of the Duchess' jewelry pieces for auction. The Exceptional Jewels and Precious Objects Formerly in the Collection of The Duchess of Windsor auction concluded in total earnings of 7,975,550 GBP. Among the most outstanding jewels, not just for their price tag but also for their exceptional beauty, were the emerald, ruby and diamond 20th anniversary brooch, sold by 205,250 GBP, the ruby, sapphire, emerald, citrine and diamond flamingo clip, sold by 1,721,250 GBP, and the Cartier onyx and diamond panther bracelet, which sold for 4,521,250 GBP.
The Estate of Jacqueline Kennedy Onassis
In an iconic auction, Jackie's estate was put up for sale, triggering the most impressive nostalgia-driven bids for even the most insignificant daily life items. All the 1,301 lots were sold, earning a total of $34 million and setting it as one of the most successful auctions of all times. Among the lots, which included cars, furniture, family portraits, and books, were the spectaculars jewels from Jackie O's collection.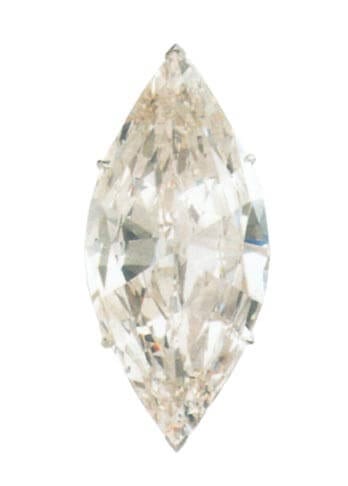 One of the most phenomenal item sold was the Lesotho III Diamond ring, which fetched $2,587,500, far above the $500,000 – $600,000 estimate. The Harry Winston design was nothing less than Jackie's engagement ring from Aristotle Onassis. Another example of how far the final offers were from the estimates is the 47.00 CT kunzite and diamond ring which, estimated $6,000 – $8,000 finally sold for $415,000.
Estate of Maria Felix: La Doña
Mexican cinema's Golden Age star Maria Felix not only shined on set but also outside of it, thanks to her unique jewelry collection. Her love for Cartier jewelry was such that through her life she ordered several customized pieces of jewelry from that house. Her singularity turned her into a muse for the brand, who created an exclusive collection under her name. Perhaps the most remarkable design is the double crocodile necklace which was literally inspired on her baby pet crocodile she once took with her to the Maison Cartier. In July 2007, Christie's New York auctioned the actress' estate, earning a total of $7.3 million. The auction of the Estate of Maria Felix: La Doña, included jewelry, furniture, costumes, and artworks.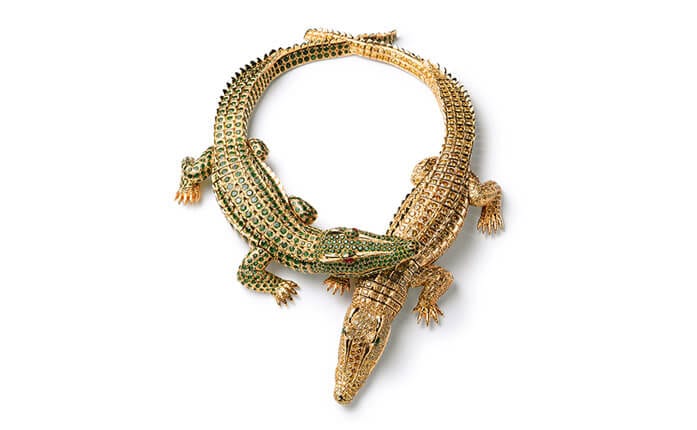 The Magnificent Jewels from the Collection of Ellen Barkin
Actress and film producer Ellen Barkin definitely marked a before and after when she decided to put up for auction at Christie's the more than 100 jewels that her newly-ex Ron Perelman had given to her as a gift. As Beth Bernstein tells us in her recent article "When Celebrity Diamonds Aren't Forever", the film Sex & The City: The Movie makes a reference to Barkin's auction when Samantha (Kim Cattrall) bids on a floral ring inspired by Ellen Barkin's JAR Gardenia ring. The real world's auction, the Magnificent Jewels from the Collection of Ellen Barkin, earned a total of $20.3 million. Of all the jewels, 17 were JAR designs, among which are the 22.76 CT oval cut diamond ring, sold for $1,808,000, and the iconic Gardenia ring, whose $150,000 estimate was surpassed by far by its final winner bid of $486,400.
//= get_template_directory_uri() ?> //= get_template_directory_uri() ?> //= get_template_directory_uri() ?> //= get_template_directory_uri() ?> //= get_template_directory_uri() ?> //= get_template_directory_uri() ?>
©2011-2023 Worthy, Inc. All rights reserved.
Worthy, Inc. operates from 25 West 45th St., 2nd Floor, New York, NY 10036