Estate Jewelry Provenance and Value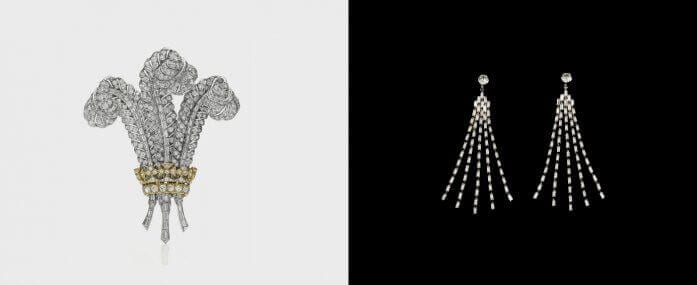 Most jewelry is valued for what it is–an object whose worth is determined by its design, materials, quality and condition. But some jewelry is also valued for who made it or owned it. The documented history of a piece of jewelry is called its provenance. Proven creation by a celebrated designer or company or prior ownership by an important person may result in a significant increase in value. Think of it as the fifth C for celebrity. Without taking provenance into account, you may not fully understand the value of a jewel. As appraiser Bill Hoefer, Tampa, Florida, says, "I am continually amazed at how much hidden value lies undetected in jewelry because someone has ignored or forgotten its history". While provenance has always been an important value element, Hoefer says it has never been more highly prized than now "when the whole world is celebrity-obsessed."
In April 2014, a sparkling pair of earrings worn by Marilyn Monroe to the 1955 premiere of The Rose Tattoo sold for $185,000 at Julien's Auctions Hollywood Legends sale in Beverly Hills. Seems reasonable, you say? The earrings in question were rhinestones, not diamonds.
FROM TRINKET TO TREASURE
The value added to jewelry by prior ownership isn't always easy for an appraiser to calculate. What's more, it needs to be properly documented. For example, Marilyn can be seen wearing the pricy paste earrings in a photo with Marlon Brando taken later that night. It isn't always that easy. And the value added varies and changes over time.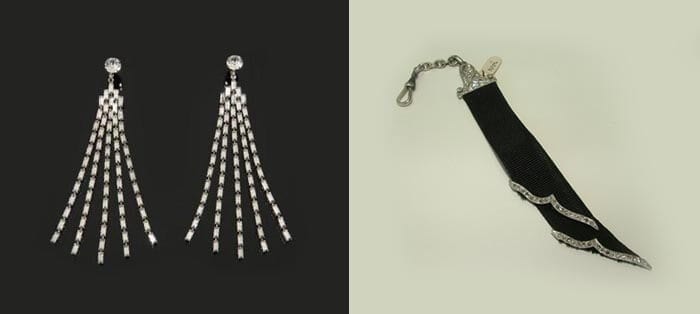 In April 1987, Sotheby's Geneva auctioned off the estate of the Duchess of Windsor for $50 million–seven times its pre-sale estimate. One of the key items, a 1935 diamond brooch given by the then-Prince of Wales to his future wife, Wallis Simpson, fetched $550,000 from Elizabeth Taylor. "It's the most important piece of jewelry I've ever bought," the actress, who owned diamond jewelry worth more than any ever given the Duchess, gushed to an interviewer afterwards.
But the power of provenance was at work like a fairy's wand for every item on sale at this event. A Kansas City, Kansas, jeweler who paid 100 times the pre-sale estimates for two trivial commemorative coins, had her posh jewelry store burglarized for those pieces only. Nothing else was taken. "I was both heart-broken and insulted," the jeweler told this writer a year later. "I had some antique pieces in my safe worth hundreds of thousands of dollars, but all the thieves were interested in were those two tchotchkes."
"Tchotchkes," for those who don't know the word, refers to trifles. But thanks to prior ownership by the Duke and Duchess of Windsor, these trinkets were now treasures. When it comes to provenance, you might say that prior possession is nine-tenths of the law by which things are valued.
Once any object becomes a collectible or collector's item, gauging its value changes radically. And this rule of thumb doesn't just apply to things that once were the property of the famous.
THE IMPORTANCE OF ORIGIN
If you are thinking of selling your jewelry, you need to have it fully and properly inspected for both its intrinsic merits and its extrinsic merits. The word "intrinsic" refers to the component parts of a piece–its materials and workmanship. The word "extrinsic" refers to value acquired via external factors such as history, origin and source. As you can see from the case of the two stolen Duchess of Windsor trivialities, extrinsic factors can represent most of an item's value.
Yet given the importance of provenance in determining the value of pre-owned jewelry, it is amazing how many sellers fail to consider its importance with regard to their possessions. Time and time again, Hoefer has found manufacturer and artist trademarks on pieces that considerably elevated their re-sale value. "A trained appraiser will consult trademark and copyright guides to determine authorship of a piece," he explains. "If a piece–even a generic piece–can be traced to an important designer, manufacturer or store, it can be worth vastly more than an identical piece made or sold by firms with no historical importance. That's why I always ask for any documentation associated with purchase of the piece. You never know what a little background search might yield."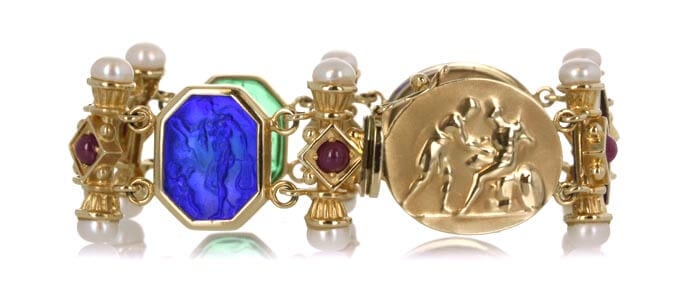 One advantage that Worthy.com clients enjoy is the certainty of the fullest-possible scrutiny of their jewelry. With their prior gemological, buying and auction experience, Worthy experts are trained to find the little things that mean a lot–little things that can easily get overlooked by less seasoned eyes.
Maybe your jewelry is only what it is. But far more often than you might think, it is more than meets they eye of inexperienced examiner. With provenance so often a value-adding factor, it pays to have your jewelry inspected for those little things that can make a big difference in value.
//= get_template_directory_uri() ?> //= get_template_directory_uri() ?> //= get_template_directory_uri() ?> //= get_template_directory_uri() ?> //= get_template_directory_uri() ?> //= get_template_directory_uri() ?>
©2011-2023 Worthy, Inc. All rights reserved.
Worthy, Inc. operates from 25 West 45th St., 2nd Floor, New York, NY 10036