Top 10 Featured Auctions in April 2020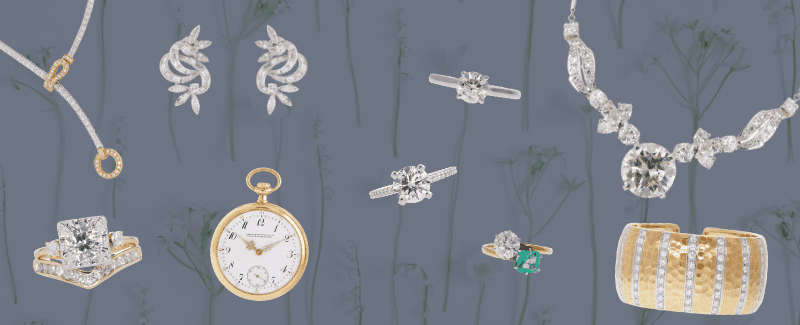 We are in the throes of springtime and although the world might seem like a dark place at the moment, we thought some of our favorite items from this month's auctions might help bring in the brightness of the season. Let's take a look!

April saw a number of items that give a nod to an earlier time with their sophistication and elegance. At the top of that list is the Patek Philippe pocket watch (#7) which seems like it's from a long-forgotten era. Over the years, Worthy has sold a number of vintage and antique pocket watches, many from Patek Philippe. In today's world of smartwatches, however, an item like this is more useful to its owner as a sale item than as something to wear or use. Another item that caught our eye was the vintage cluster ring set with a European-cut diamond and a green gemstone (#6). We can't help thinking of Jackie Kennedy's ring from JFK and this ring is the perfect symbol for spring as diamonds are the birthstone of April and it is the season when everything is fresh and green.

Then there is the stunning diamond necklace featuring a 6-carat center diamond (#2) which is the perfect piece to wear to an elegant dinner party with a floor-length gown. But even in the best of times, chances are your occasions to wear a floor-length gown are slim. If jeans or activewear is more your style, you would be much better off selling this item and using the money for something you'll wear (or use!) more often.
Top 10 Auctions In April 2020
//= get_template_directory_uri() ?> //= get_template_directory_uri() ?> //= get_template_directory_uri() ?> //= get_template_directory_uri() ?> //= get_template_directory_uri() ?> //= get_template_directory_uri() ?>
©2011-2023 Worthy, Inc. All rights reserved.
Worthy, Inc. operates from 25 West 45th St., 2nd Floor, New York, NY 10036