'Cherish An Antique' Day: 5 Pieces That Stole Our Hearts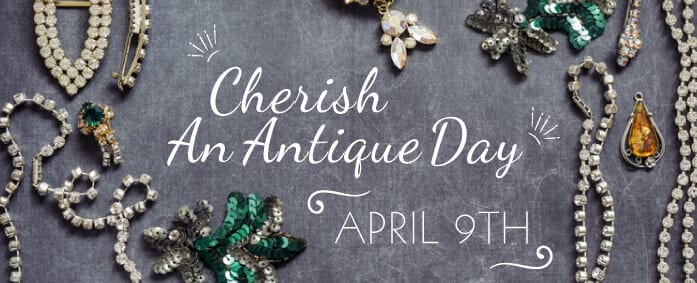 April 9th is one of our favorite days of the year! 'Cherish an Antique' Day gives us the opportunity to indulge in one of our favorite hobbies: talking about jewelry. And not just any jewelry: antique pieces that captured our hearts the moment they arrived at our headquarters in New York City.
There's something about antique jewelry that's so captivating. Perhaps it's the feeling of being in front of an endangered species. Perhaps it's the amusement of wondering who their owners were. Or the nostalgia that comes with holding snippets from a time we didn't live in. Whatever the reason, these jewels are undeniably magical and worth cherishing.
Because we couldn't pick one, below we cherish five antiques we've sold on our auction platform. Join us in celebrating timeless heirlooms by telling us about an antique you adore!
1. ANTIQUE GIA 1.33 CT OVAL CUT SOLITAIRE RING
Rubies are one of the most beloved gemstones from early ages of civilization. Worn by Queens and Hollywood stars, they represent passion and desire. The vibrant red accents, the textured setting and the lively combination of shapes make this antique oval cut engagement ring a very special one.
The center stone was graded by GIA as a 1.33 CT oval cut diamond with color H, clarity VS2 and very good cut. The ring also features 22 minor diamonds and 10 baguette shaped rubies. It was sold at auction for $2,947.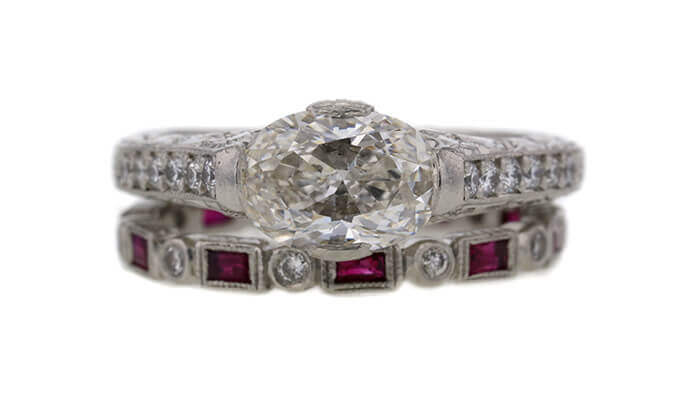 SEE ALSO: Worthy's Highest Estate Jewelry Auctions

2. ANTIQUE FLORAL DROP EARRINGS
For centuries, flowers have been a symbol of love and affection across cultures. And jewelry is not the exception. Floral jewelry boomed in popularity during the Romantic era, and its charm is still relevant today. So relevant that these antique round cut drop earrings sparked our professional buyers' interest. The pieces featured, two .6 CT round cut diamonds graded with color G-H and clarity VS1-VS2, surrounded by 44 minor stones.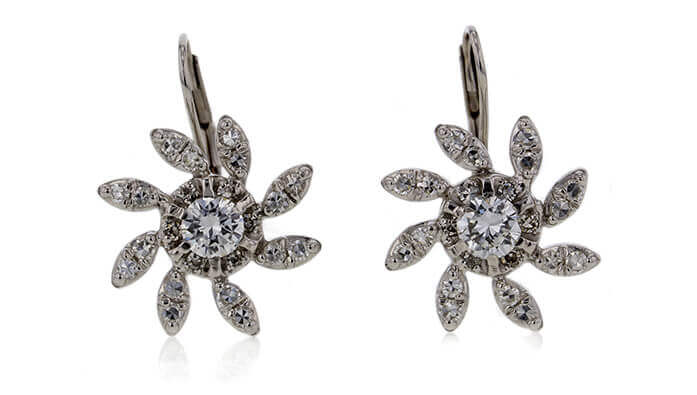 3. 1960'S PATEK PHILIPPE POCKET WATCH
Speaking of endangered species, pocket watches are, sadly, a disappearing art. That's why this Patek Philippe pocket watch didn't go by unnoticed when it arrived for auction back in March 2016. The timepiece was from 1967 and featured an 18K yellow gold case and a hand-winding movement. The rare heirloom was auctioned for $4,050.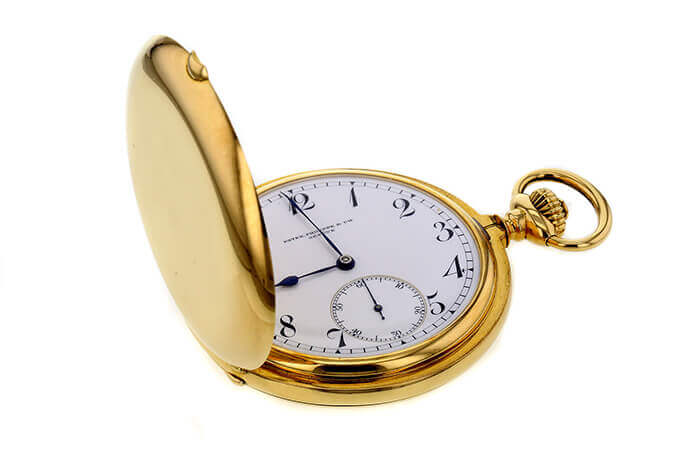 SEE ALSO: Year in Review: Top 10 Worthy Auctions from 2016

4. Antique GIA 0.90 CT European Cut Solitaire Ring
For years, old European cut diamonds were considered out-of-date and thus, not highly valuable. In fact, a few decades ago, jewelers would suggest their customers re-cutting them to modern shapes. But due to its rarity and ability to create "diamond fire", this vintage cut is making a comeback.
This exquisite 0.90 CT European cut diamond ring was sold at auction for $1,485. The central stone is a natural diamond with K color and VS2 clarity, according to the GIA grading scale.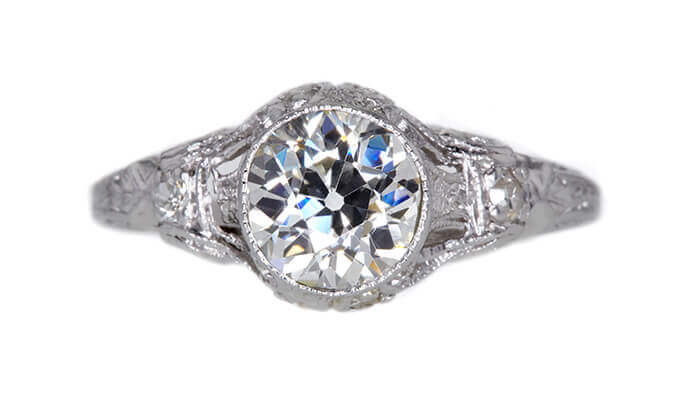 5. BAGUETTE CUT LINK BRACELET
This authentic Art Deco diamond bracelet is nothing but ethereal. The platinum piece dates circa 1930 and features nothing less than 164 diamonds. The lucky lady that wore this jewel back then, carried 3.55 CT in diamonds on her wrist. But with a sparkler like that one, who cares about weight?! The item was sold for $5,490.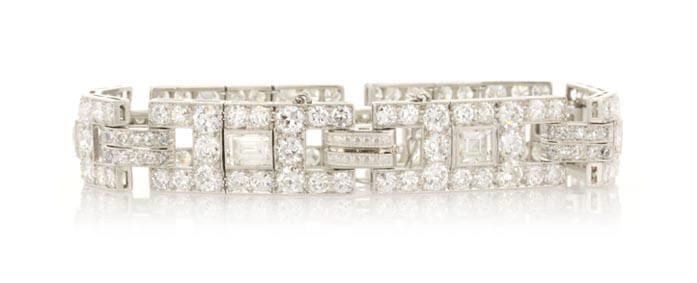 //= get_template_directory_uri() ?> //= get_template_directory_uri() ?> //= get_template_directory_uri() ?> //= get_template_directory_uri() ?> //= get_template_directory_uri() ?> //= get_template_directory_uri() ?>
©2011-2023 Worthy, Inc. All rights reserved.
Worthy, Inc. operates from 45 W 45th St, 4th Floor New York, NY 10036