Luxury Watch Brands We've Been Saying All Wrong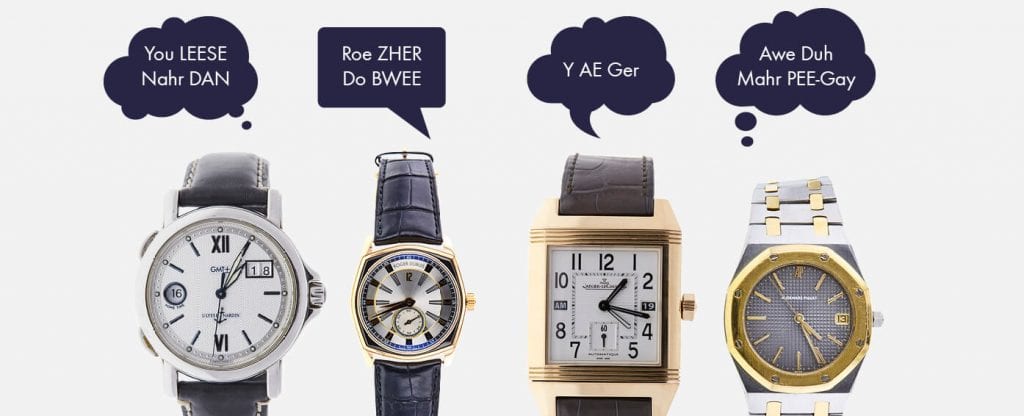 We've all been there: having the most interesting conversation about luxury watches and suddenly not being sure about how to pronounce the name of a brand. It's even likely that you've been mispronouncing some of your favorite luxury watch brands for years without knowing!
But don't panic – you're not alone. Given the fact that most of the top watch brands are Swiss, it's not surprising that brand pronunciation is challenging for most English-speaking watch collectors.
That's why here at Worthy we created this awesome Watch Brand Pronunciation Guide so that you don't have to get flustered next time you talk about watches. Following are some of the luxury watch brands we've been saying all wrong, and how to pronounce them the right way.
Audemars Piguet
Although oftentimes referred to as AP, Audemars Piguet correct pronunciation is Awe Duh Mahr PEE-Gay. A family business from its origins, the firm is known for producing the ultimate athlete's watch. Audemars Piguet has LeBron James, Novak Djokovic and Lionel Messi as some of its ambassadors. Among the celebrities with Audemars Piguet limited editions are Jay-Z and Arnold Schwarzenegger. You may not have a custom-made piece like them, but at least now you know that they also had to go through pronunciation learning, just like you did.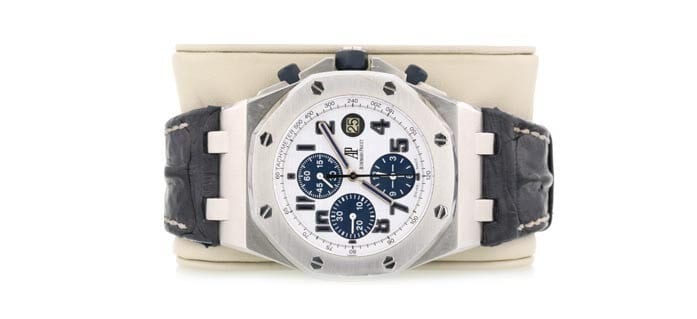 Ulysse Nardin
Located in Le Locle, Switzerland, Ulysse Nardin is well-known for producing highly precise marine chronometers and for establishing the Ulysse Nardin Watch Academy. Ulysse Nardin, correctly pronounced You LEESE Nahr DAN, founded his homonymous company in 1846 after being trained in horology by his father, Leonard-Frederic Nardin. One of the brand's most famous collection is the "Trilogy of Time", a series of astronomical timepieces, including local and solar times, and even some major stars positions.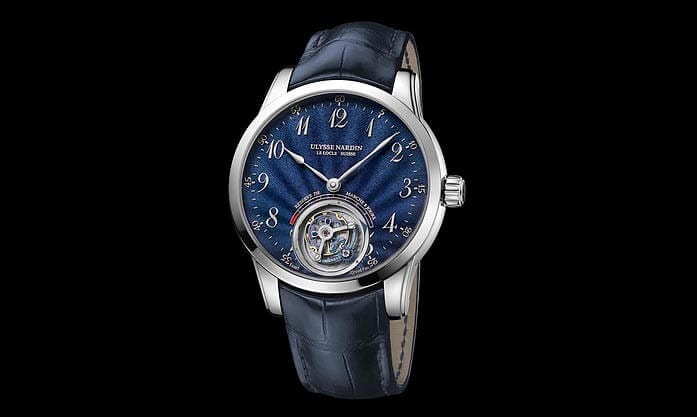 Roger Dubuis
After working for Patek Philippe for 14 years, in 1980 talented Swiss watchmaker Roger Dubuis opened his own atelier. Fifteen years later, he partnered with Carlos Dias, former designer at Franck Muller, to launch the Roger Dubuis brand. Since 1999, the company has been certified by the Hallmark of Geneva, proving its high standards. Roger Dubuis was recently acquired by the Richemont Group. The brand's correct pronunciation is Roe ZHER Do BWEE.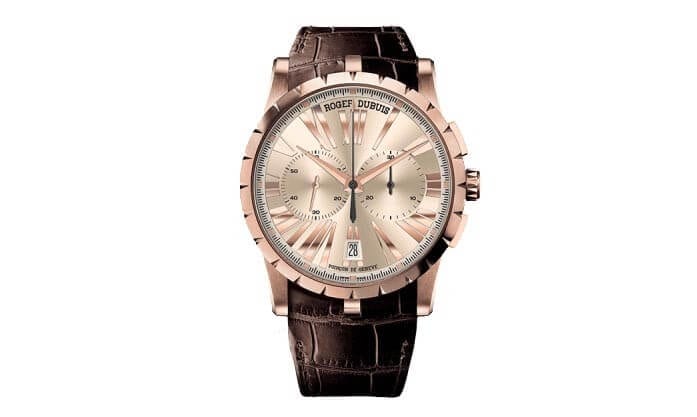 TAG Heuer
There's no doubt that TAG Heuer is one of the most famous luxury brand watches across the world. And in case you were never completely sure, the accurate way to say it is: Tahg Hoy-Er. The name combines an abbreviation of Techniques d'Avant Garde, and company founder Eduard Heuer's last name. The company's ambassadors include Leonardo DiCaprio, Cameron Diaz and Maria Sharapova. President Barack Obama, although not an official endorser, has been wearing TAG Heuer watches since his days at Harvard.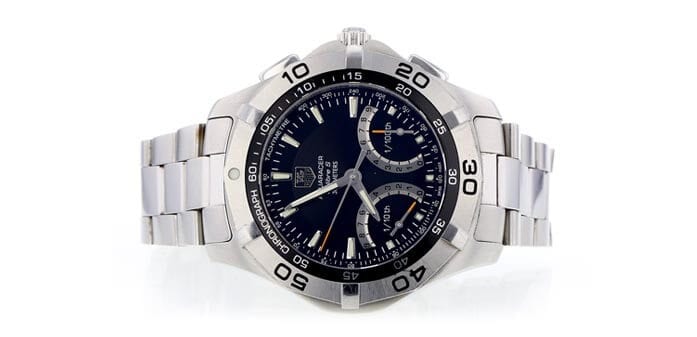 Jaeger
Since its origins in 1833, this company stood out for its inventions, like the Millionmètre, an instrument to measure microns, or the LeCoultre Calibre 145, which in 1907 set the record for the world's thinnest movement. Jaeger is correctly pronounced Y AE Ger. The company is the result of a partnership between Jacques-David LeCoultre, grandson of original founder Antoine LeCoultre, and French watchmaker Edward Jaeger. Nowadays, the brand is admired by celebrities, athletes and fashion icons and it keeps designing some of the most stunning luxury timepieces.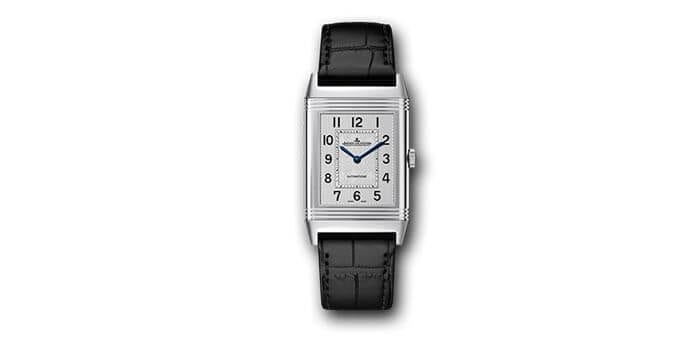 Do you want to become a pro in watch brand pronunciations? Click here to access our complete guide!
//= get_template_directory_uri() ?> //= get_template_directory_uri() ?> //= get_template_directory_uri() ?> //= get_template_directory_uri() ?> //= get_template_directory_uri() ?> //= get_template_directory_uri() ?>
©2011-2023 Worthy, Inc. All rights reserved.
Worthy, Inc. operates from 45 W 45th St, 4th Floor New York, NY 10036