Sapphires of the Stars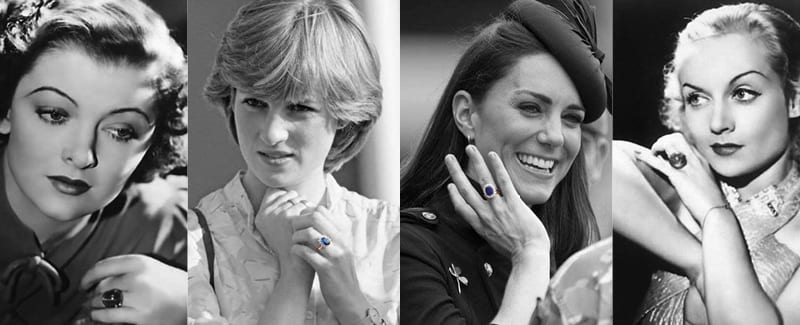 Women today are looking for more than status and megawatt bling from their engagement rings. Instead, they are opting for something unique and meaningful. Engagement rings with fancy colored diamonds, sapphires, emeralds and rubies have been witnessing a comeback due to their rich history and symbolic meaning throughout time. Sapphires, in particular, have become a popular engagement ring choice due to their symbolism of fidelity and their longstanding association with European aristocracy and Hollywood royalty.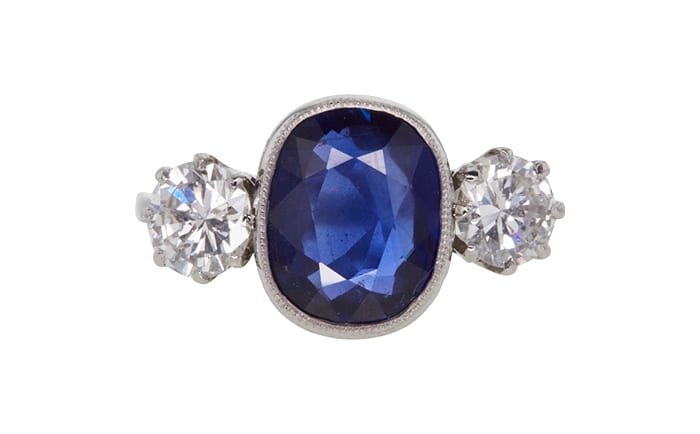 While researching my book, If These Jewels Could Talk: The Legends Behind Celebrity Gems, I found that when the first betrothal rings were given by royal families in the 14th and 15th centuries, sapphires were favored over other gems, many passed down through generations of nobility.
Princess Diana
Fast forward to 1981: Lady Diana Spencer, a nineteen-year-old English beauty, became engaged to the Queen's eldest son Charles, The Prince of Wales, with a sapphire ring. Almost immediately after Diana chose the vivid blue antique-style engagement ring with a diamond surround from a selection shown by Crown Jewelers Garrard of Mayfair, a global trend was born. Companies started producing variations for women around the world who wanted a sapphire engagement ring just like hers. Diana continued to wear the ring even after her divorce from Prince Charles.
Although Diana was credited with bringing the sapphire engagement ring back in the eighties, sapphire engagement rings had become a trend on this side of the Atlantic, during the early to mid 20th century, worn by some of our most glamorous leading ladies of the silver screen.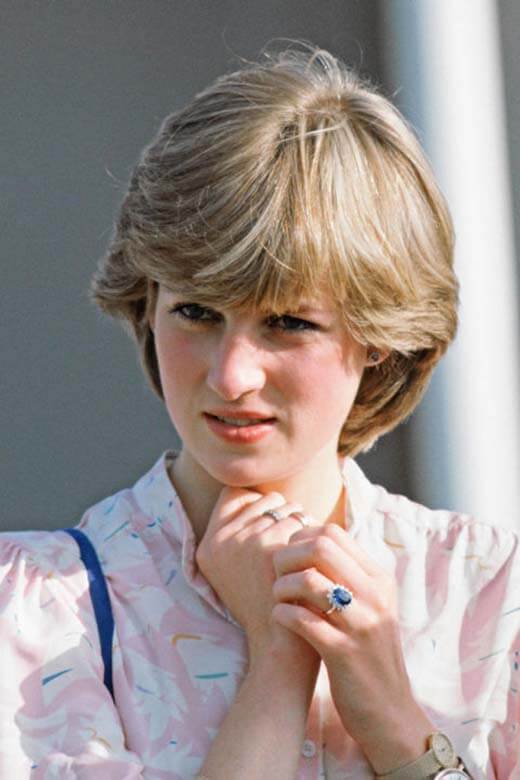 Mary Pickford
Mary Pickford, known to audiences as "America's Sweetheart" for her acting roles, was also an enterprising business woman. She co-founded the film studio United Artists Corporation, along with Charlie Chaplin, D.W. Griffith, and Douglas Fairbanks Sr., whom she married in 1920.
Pickford had an eye and a desire for important jewels. Fairbanks acquired the most exceptional of all star sapphires for her, The Star of Bombay, which the well-known jeweler of the time, Trabert & Hoeffer (which later became Trabert & Hoeffer-Moubassin) had set into a platinum ring. The stone features a six-point star. The three crossed lines of the star sapphire represent faith, hope and destiny, sometimes associated with three angels who offer protection to those who wear the stone. Upon her death, Pickford bequeathed the Star of Bombay, which she had owned for almost sixty years, to the Smithsonian, where it resides today.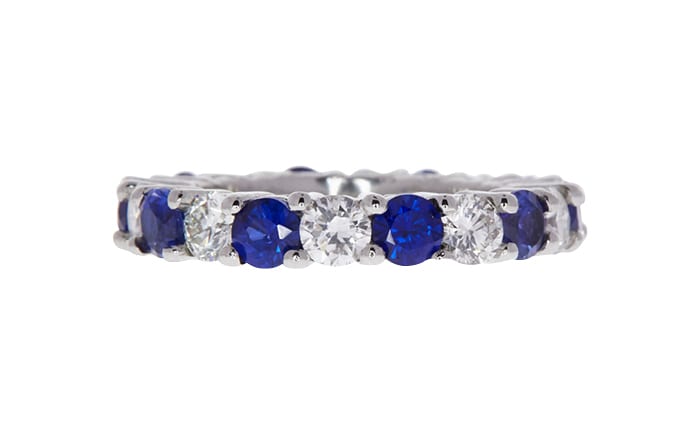 Joan Crawford
The sapphire craze spread across Hollywood. Joan Crawford, whose first marriage was to Douglas Fairbanks Jr, was also renowned for her love of the gemstone—so much so that the press dubbed her suite of sapphires Joan Blue. When Crawford became engaged to actor and frequent co-star Franchot Tone, Raymond Yard, Crawford's go-to jeweler at the time, created a 70-carat star sapphire ring which she would often wear together with a huge emerald-cut sapphire ring.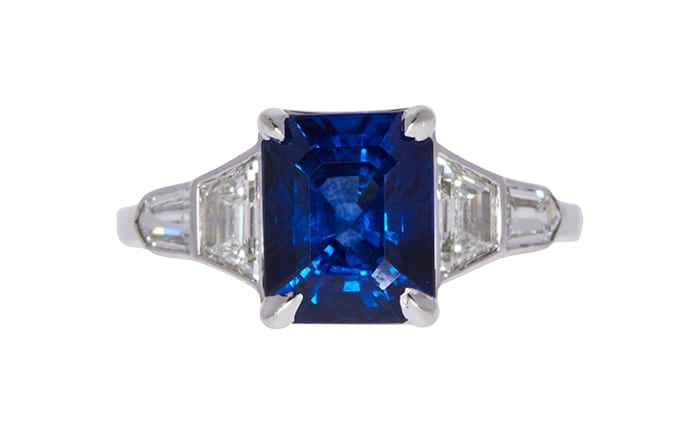 Carole Lombard
William Powell, the brilliant comedic actor, gave Carole Lombard, his second wife, a star sapphire engagement ring when they married in 1931. Though the marriage lasted for just over two years, they remained friends and continued to star in movies together, including the romantic comedy My Man Godfrey in 1936. Lombard wore her own jewelry in the film, including the star sapphire ring that Powell gave her.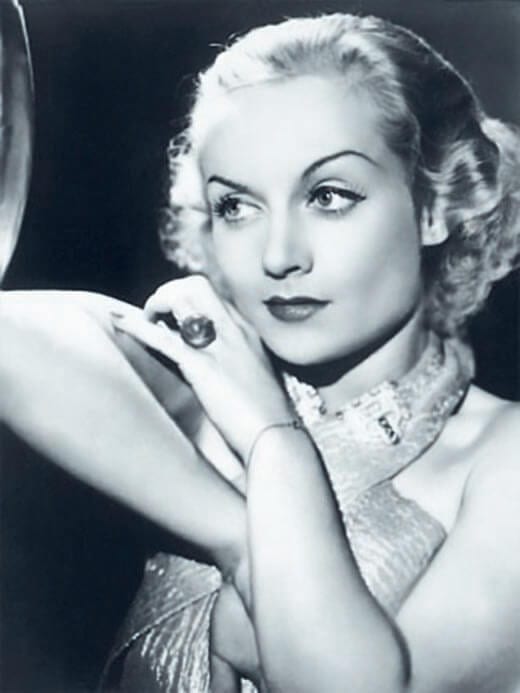 Myrna Loy
Myrna Loy co-starred with Powell in fourteen films, including the celebrated Thin Man series. She also owned an important star sapphire ring in a platinum mounting with baguette diamonds on the shank. According to the ring's most recent owner, Hollywood jeweler to the stars and collector Neil Lane, Myrna Loy wore the sapphire in many Thin Man publicity shots. "This particular Art Deco style is truly reflective of the golden age of Hollywood," Lane believes the ring was created for Loy by jeweler to the stars Paul Flato.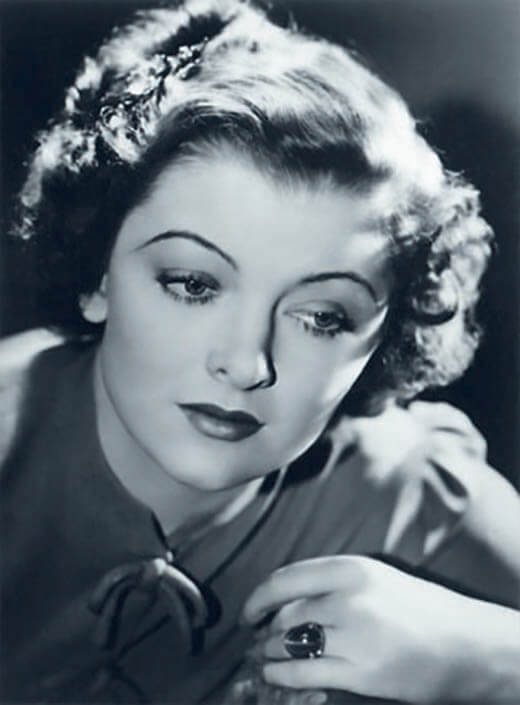 Jean Harlow
Jean Harlow was also a collector of sapphires. According to Hollywood legend, when Powell asked her to marry him in 1936, he offered her a beautiful, but traditional, diamond ring. Harlow accepted the proposal but refused the ring.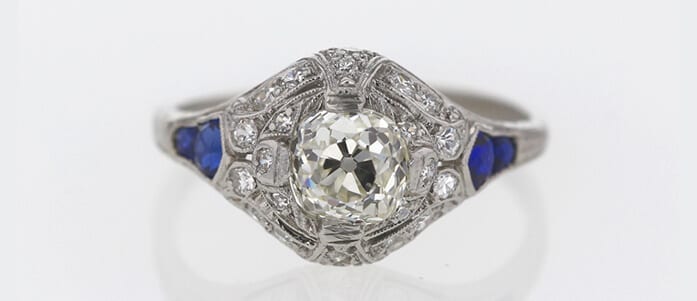 The platinum-blonde bombshell felt a large star sapphire would better suit her personal style and so Powell purchased one. Newspapers and gossip columns wrote about Harlow wearing the ring on set of the comedy Libeled Lady, never taking it off, speculating whether she and Powell were really engaged. Harlow was still wearing the ring on the set of her final film Saratoga in 1937 before she passed away.
Kate Middleton
Keeping jewels in the family is not just part of the royal tradition. Women everywhere inherit keepsakes and heirlooms from their loved ones. But those that are passed down from princess to princess make history. Unfortunately Princess Diana was not alive to see her eldest son Prince William marry, or the moment when William presented Kate Middleton with his mother's 12- carat Ceylon sapphire engagement ring.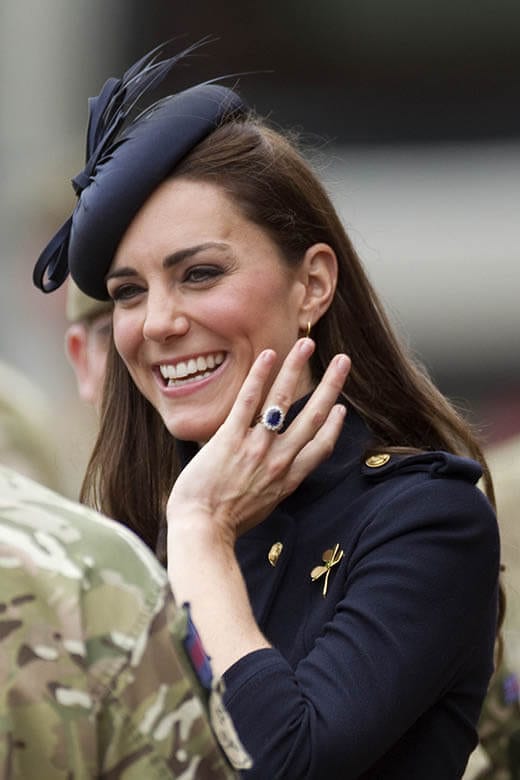 After Diana's death in 1997, her sons were allowed to select mementos from her jewelry collection at Kensington Palace. Twelve-year-old Harry picked out the sapphire ring and William chose his mother's yellow gold Cartier watch. Apparently, when William announced his intention to wed Kate Middleton, the brothers swapped. Asked in a television interview about his marriage proposal, William told the journalist that he had been carrying the ring around for weeks and "literally would not let it go. It's my mother's engagement ring so I thought it was quite nice… she's not going to be around to share in any of the fun and excitement of it all—this was my way of keeping her close to it all." He added: "I am sure everyone recognizes it from previous times."
As Kate Middleton lifted her hand to show the ring to the cameras, a global trend was born once again and designers began creating the next wave of sapphire engagement rings.
//= get_template_directory_uri() ?> //= get_template_directory_uri() ?> //= get_template_directory_uri() ?> //= get_template_directory_uri() ?> //= get_template_directory_uri() ?> //= get_template_directory_uri() ?>
©2011-2023 Worthy, Inc. All rights reserved.
Worthy, Inc. operates from 25 West 45th St., 2nd Floor, New York, NY 10036