Celebrity Moms Jewelry Style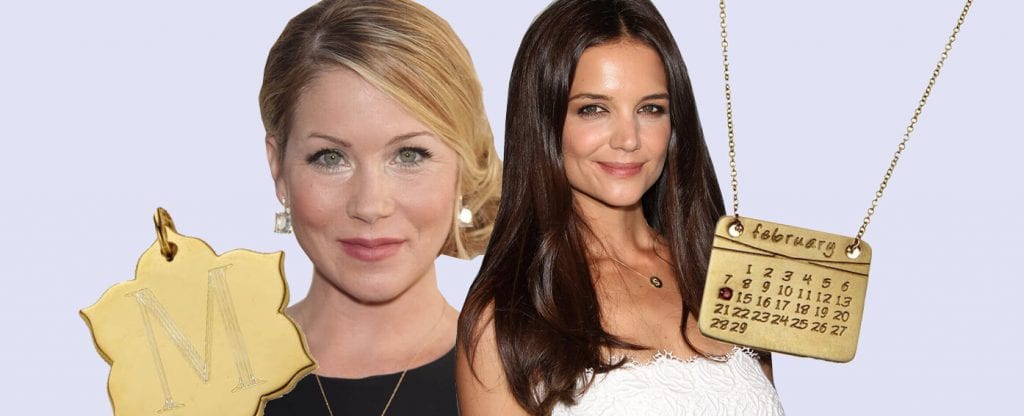 Personalized jewelry is a lovely way to celebrate motherhood. And, as we've learned from some of our favorite celebrities, it can also be trendy, fashionable, and the perfect complement to just about any outfit! Looking for some celebrity moms jewelry inspiration? Scroll down and pick your favorite style!
Kate Middleton's Mommy Necklace
The Duchess of Cambridge received her "Mommy" necklace as a gift from her sister Pippa in 2014. It's a charmer – literally – with an engraved disc bearing the name George Alexander Louis at the center, a little boy charm representing her firstborn child, and a sweet, petite heart engraved with the letter "W" for her husband, Prince William. The Duchess's necklace made an existing trend even more popular; moms everywhere love the simple style as well as the meaningful sentiment.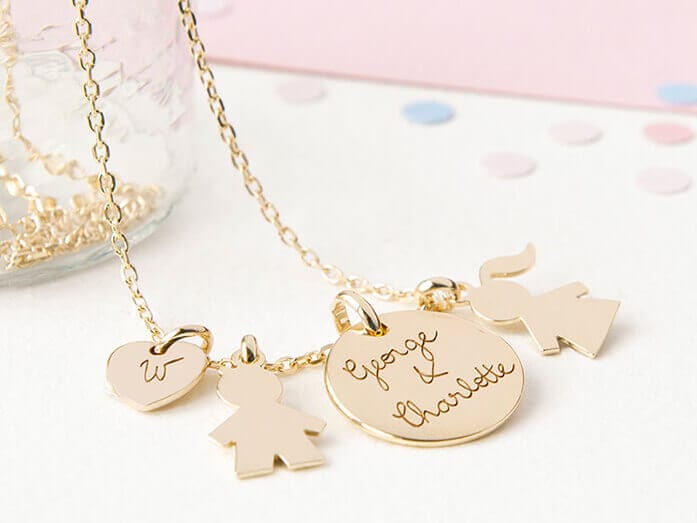 Beyonce's "B Heart Blue" Necklace
To celebrate her daughter, Queen Bae sports a nameplate with the words "b(heart)blue" in gold and diamonds. The piece is from Jennifer Meyer, the celebrity go-to jewelry designer when it comes to mom jewelry.
Charlize Theron's Initial Necklace
Personalized jewelry comes in a variety of shapes and sizes. Charlize's necklace features a minuscule letter "J" in yellow gold, which celebrates her son. While Charlize's necklace is from jewelry designer Dalla Nonna site, Similar styles are available in different metals, with or without diamonds, sapphires, and other birthstones. The look is easy to make your own, as there are several jewelry companies that offer initial pendants.
Hilary Duff's Calendar Necklace
Actress Hilary Duff has been spotted wearing a calendar necklace to mark the birth of her son Luca. The necklace is one of Dalla Nonna's signature pieces and features a calendar of the month Hilary's son was born and a sapphire decorates his date of birth. You can see other options for this unique necklace and learn about the design's history on the Dalla Nonna site.
Katie Holmes' Diamond Initial Necklace
Katie Holmes has a unique the disc charm necklace that's a bit more glamorous than the basic engraved styles that are so popular. It features a letter "S" filled with tiny diamonds, and is worn in honor of her daughter. Katie's necklace comes from Jennifer Meyer Jewelry but other companies offer similar styles with diamonds and other gemstones.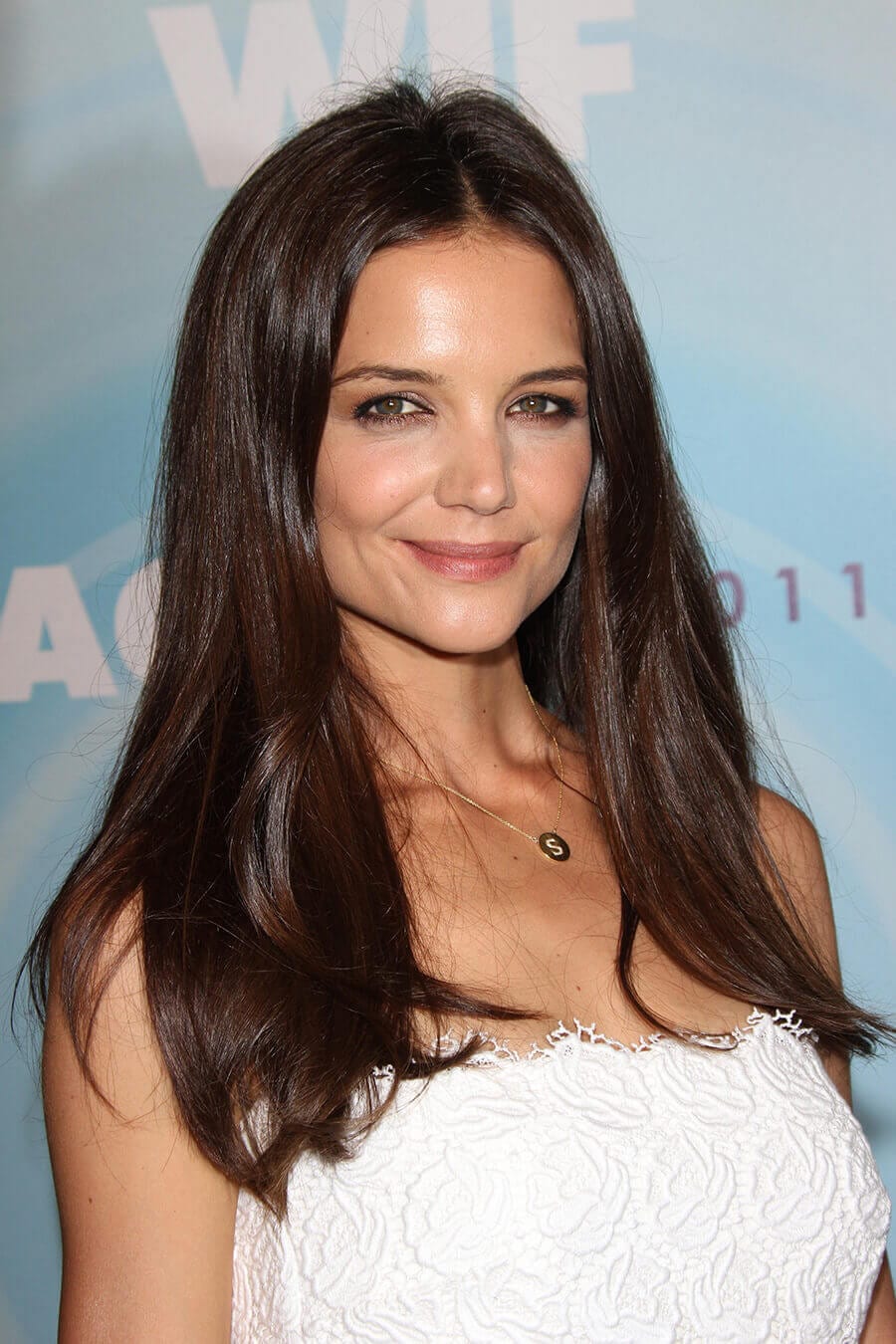 Katie isn't the only 90s television star to favor this simple design. Sarah Michelle Geller also wears a gold disc charm necklace with a diamond-filled "C" for daughter Charlotte. Her necklace, however, comes from designer Helen Ficalora.
Naomi Watts Multi-Charm Family Necklace
Just like Naomi, this necklace from Jennifer Fisher Jewelry is a true beauty. Strong on a long gold chain, it features two different sized dog tags; that have been engraved with her son's names, Kai and Sasha. An old-fashioned flower key in rose gold hangs next to them, engraved with the name of her husband, Liev. A tiny insect in gleaming gold completes the look, which is beautifully unique and so adorably whimsical! Naomi's necklace is a great example of how you can mix and match different elements to create a look that reflects your love for your family, your sense of style, and your unique interests.
Jessica Alba's Gold Initial Necklace
Jessica Alba has two daughters – Honor and Haven. Her simple, streamlined initial necklace and features a single letter "H" to represent both of them, strung horizontally on a matching gold chain. The look is delicate and ultra-stylish. It's perfect for layering with other necklaces or wearing on its own.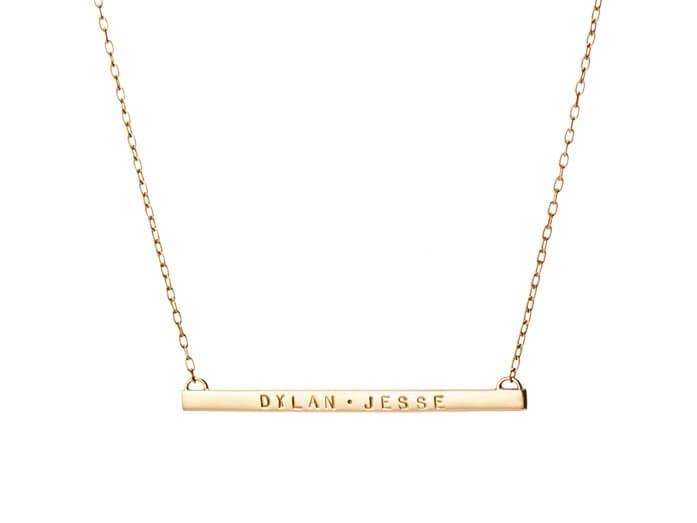 Halle Berry's Little Letter N Necklace
A tiny, lower-case letter "N" from Alex Woo is all it takes for Halle Berry to be reminded of her daughter Nahla. This petite necklace is ultra-feminine, in matte yellow gold that complement's Halle's skin tone while looking fabulous when worn alongside other jewelry. Made by designer Alex Woo, this fantastic little necklace is available in a variety of metals, with or without diamonds. Other manufacturers make similar styles, which are equally delicate and perfectly beautiful.
Christina Applegate's Classic Name Necklace
The cursive script necklace has been popular for a long time now, but that didn't stop Christina Applegate from making the look her own and using it to celebrate her daughter, Sadie. Christina's necklace is a very simple one rendered in yellow gold with a basic gold chain to match from designer Jane Basch. Like other styles that are popular with celebrity moms, this whimsical necklace goes with a variety of outfits so that it can be worn with casual looks as well as dressier ones.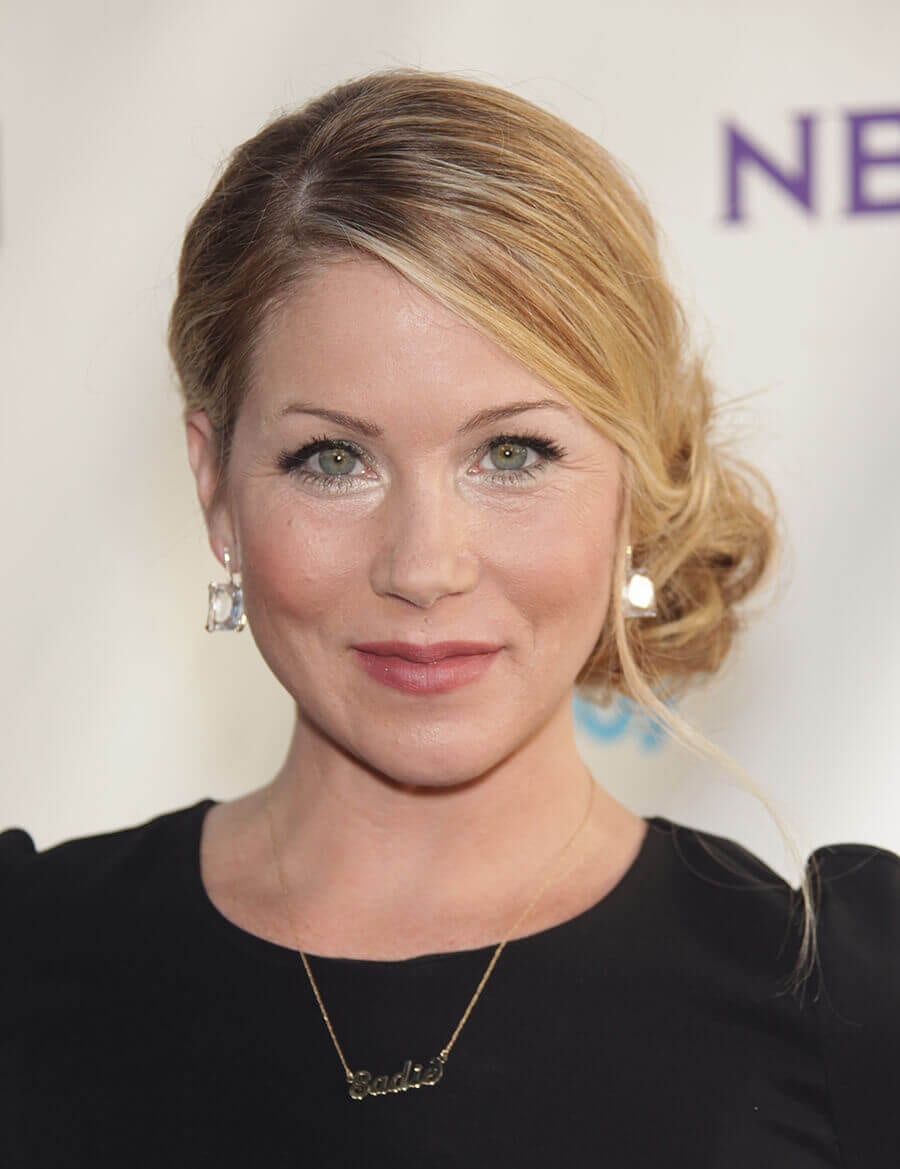 The Kardashian Sisters' Mom Jewelry
Kourtney's Magnolia Necklace
The magnolia necklace that Kourtney Kardashian wears as a more interesting shape than the basic disc. It comes from designer Jordann Jewelry, and is rendered in warm, golden vermeil. The charm features a gold letter "M" which represents her son Mason. What we don't see in pictures that show Kourtney sporting her favorite piece of celebrity mom jewelry is Mason's birth date, which is engraved on the back of the Magnolia charm. Like any mother, Kourtney loves this unique feature as it keeps thoughts of her son close to her heart.
Khloe's "TRUE" Ring
Khloe's best friend Malika Haqq gave the new mom a ring spelling out baby True's name in all caps and studded with diamonds.
Kim's Necklaces
Kim mixed things up a bit with her diamond choker spelling out her middle son Saint's name in Old English letters. This may be a more personal twist on the classic nameplate necklace.
As you can see, celebrity moms have a lot in common with other mothers! They love their children and they want the whole world to know it. Although some of the jewelry they wear is a bit more glamorous than what we might choose for ourselves, the styles are versatile enough to go from the playground to the red carpet! Every look we've presented here is simple to find – and if, like some celebrity moms, you want something truly unique, why not go ahead and have it made to order? Personalized necklaces are generally affordable even when they contain gemstones, and there's nothing quite like the feeling you get from wearing a unique style that showcases your fashion sense while displaying affection toward the ones you love most.
//= get_template_directory_uri() ?> //= get_template_directory_uri() ?> //= get_template_directory_uri() ?> //= get_template_directory_uri() ?> //= get_template_directory_uri() ?> //= get_template_directory_uri() ?>
©2011-2023 Worthy, Inc. All rights reserved.
Worthy, Inc. operates from 25 West 45th St., 2nd Floor, New York, NY 10036