Your Guide to Smart Jewelry: Bracelets, Rings, Watches & More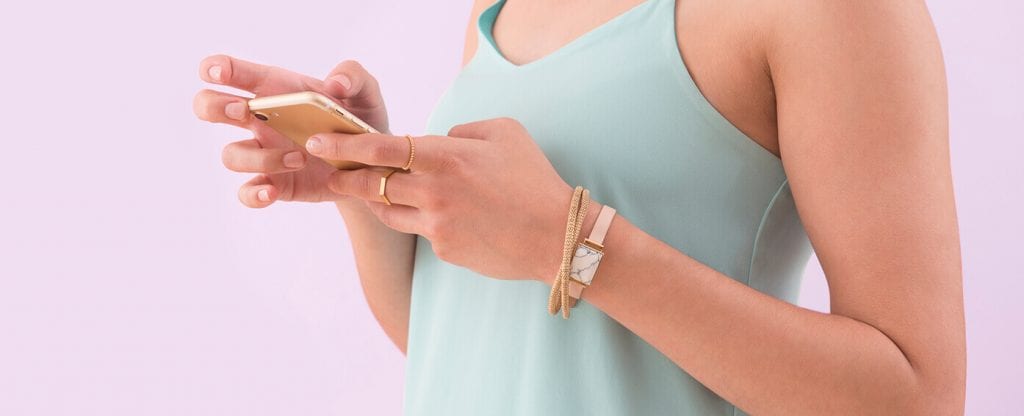 Just like smart watches, smart jewelry is sleek and sophisticated, yet practical – and many pieces offer go-with-everything appeal. Thanks to an appealing combination of beauty, versatility, and functionality, more and more options are making their way into the marketplace. Here, we take a look at some of the most popular options with an eye toward helping you decide which is the best smart jewelry design for your unique needs.
Tory Burch for Fitbit
Track activity in style with beautiful cuff smart jewelry from top designer Tory Burch. A range of gorgeous designs in popular colors and gleaming metallic lets you keep on top of your game, ensure you get plenty of sleep and remember to get up and move when you've been parked behind your desk for too long. Like many other Fitbit accessories, Tory Burch smart jewelry sends reminders when you need them most.
READ ALSO: Our New Favorite Trend: Real Flower Jewelry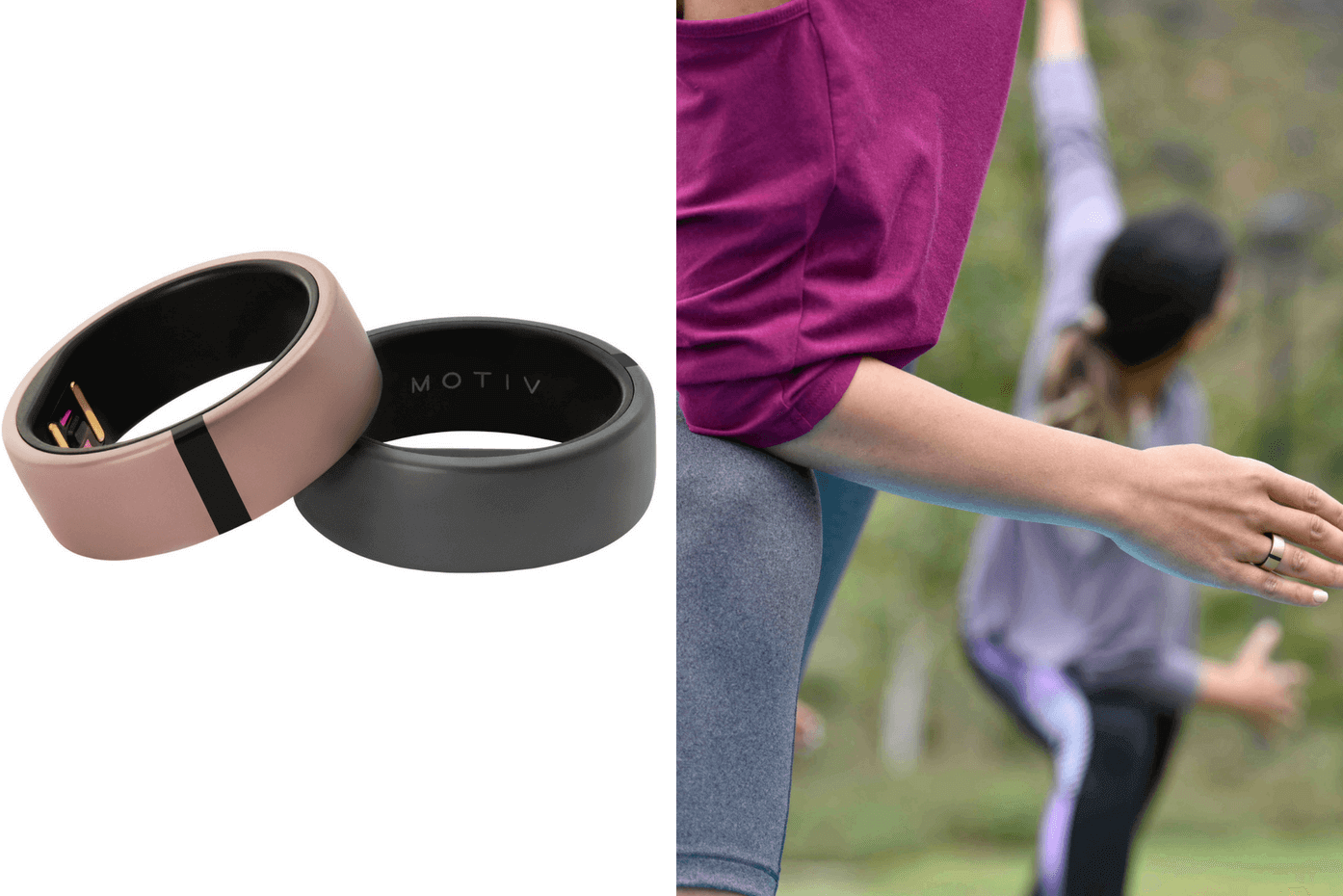 Motiv
An alternative to the more run-of-the-mill fitness trackers, Motiv offers all of the aspects you're looking for in a smaller package- a ring! The Motiv ring tracks length and type of activity, heart rate, amount of burned calories, steps, distance and sleep through your finger. It syncs wirelessly with your device so if you don't feel like taking your phone into your spinning class or on your run, just keep the ring on and all of the data will upload to the corresponding Motiv app. The ring includes chargers which you can use from your computer or keychain and the company will send a sizing kit to you before the final product to make sure it's the right fit. And it comes in the trendy options of slate gray and rose gold.
Michael Kors Access Wearables
Beautiful smartwatches and hybrid smartwatches with a variety of appealing straps in popular colors are just the beginning. The Michael Kors Access collection also includes sophisticated activity trackers in silver, gold, and rose gold, all designed to help keep your look on point while monitoring sleep, counting steps, and meeting important goals. We especially love the Reade bracelet in rose gold – it's part of Michael Kors Watch Hunger Stop collection, with each sale benefiting the World Food Programme.
Senstone
Imagine the ability to take notes without typing, and without having to reach for your phone. Senstone offers the simple, sophisticated look of an onyx cabochon, yet it captures ideas, reminders, and much more. Both attractive and versatile, it can be worn in smart pendant, bracelet, or clip form. Like many other smart jewelry options, Senstone interacts with a variety of apps.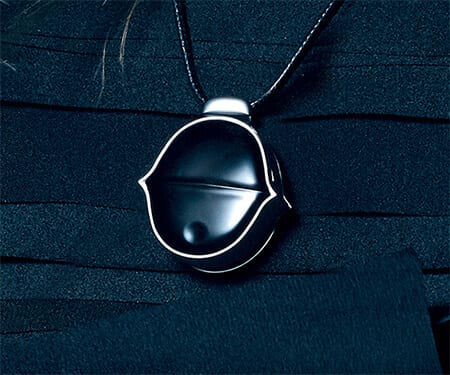 Leaf Urban by Bellabeat
Clip it onto clothing, wear it as a necklace, or enjoy the look of a sleek, contemporary bracelet in your choice of silver or rose gold. Leaf Urban is a water-resistant activity tracker that monitors movement and sleep, plus it offers a feature that helps you manage stress. Guided meditation sessions, period tracking, and a fertility calendar are additional features that make Leaf Urban one of Bellabeat's best smart jewelry options. If the Urban isn't quite your style, you're in luck: Bellabeat offers a few other styles, all with robust functionality and plenty of visual appeal.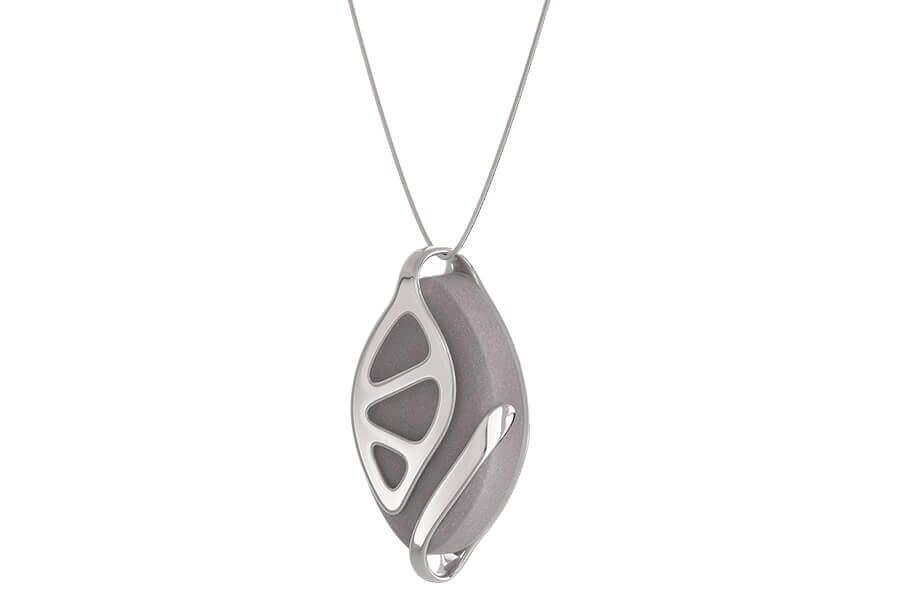 Fossil Q Tailor
At first glance, it's hard to believe that Fossil's Q Tailor is a smartwatch. Available in four colors with interchangeable straps, it's far more than just a classic-looking timepiece. Offering the look of an analog watch and featuring an integrated fitness tracker, it works with a variety of apps and allows you to stay on top of important alerts, control music, track sleep, and even take photos. The Fossil Q Tailor is compatible with iOS and Android phones.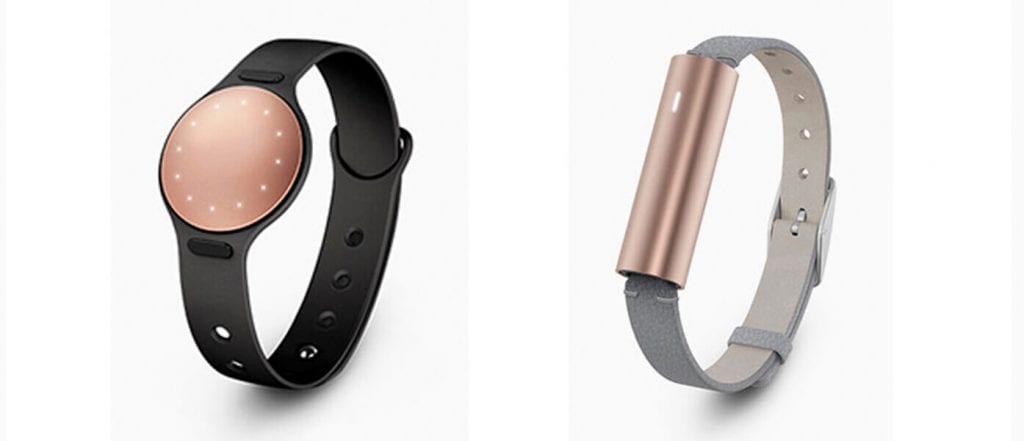 Misfit Ray
You might be familiar with the Misfit Shine – it's one of the most popular smart jewelry options available. Misfit recently expanded its offerings with the Ray, which is a sleek cylinder of anodized aluminum, and which comes in a huge array of colors including beautiful metallics that make it hard to believe that this is actually a swimproof fitness tracker. Besides boasting a variety of fitness-related features, Misfit Ray alerts you when a call or text is incoming plus it lets you control your music, snap photos, and much more. As smart jewelry goes, it's extremely versatile: While the unit comes with a single fitness-oriented strap in your choice of color, Misfit offers a variety of accessories that let you customize your Ray so that it looks more like upscale jewelry than a fitness tracker: A lariat necklace, a double-wrap leather band, and beautiful paracord bands with tassels and gold accents are just a few options.
//= get_template_directory_uri() ?> //= get_template_directory_uri() ?> //= get_template_directory_uri() ?> //= get_template_directory_uri() ?> //= get_template_directory_uri() ?> //= get_template_directory_uri() ?>
©2011-2023 Worthy, Inc. All rights reserved.
Worthy, Inc. operates from 25 West 45th St., 2nd Floor, New York, NY 10036