Investing in Diamond Jewelry: What You Need to Know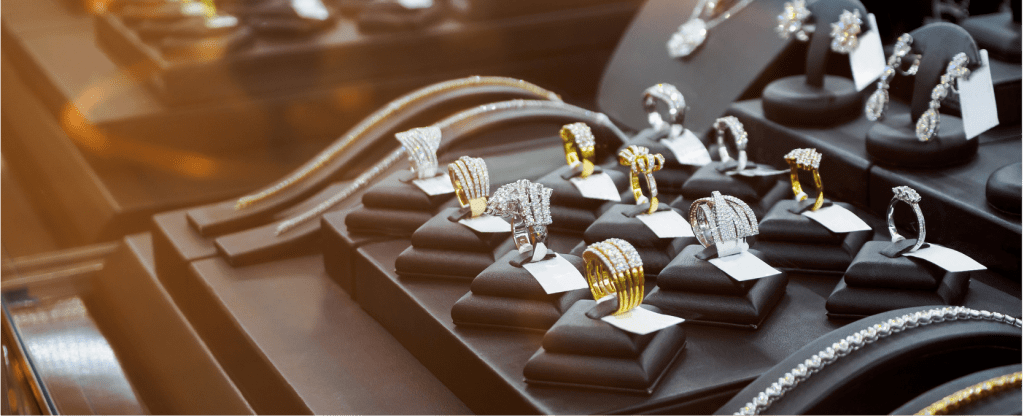 Is buying jewelry a good investment? The short answer is, it depends. There are quite a few factors to consider before starting. Probably the most important rule is this: Never pay retail if you plan to use your jewelry as an investment. Let someone else pay the retailer's markup, and then purchase jewelry secondhand. This is just one trick for investing in fine jewelry and making smarter jewelry purchases. Here are seven more factors to keep in mind.
1. Choose Items that Will Hold Their Value
Trendy jewelry might be hot right now, and retailers may be able to sell it at a premium. But will it be worth anything several years from now? Unless an item comes from a top designer or contains high-quality diamonds and/or other valuable gemstones, you might be making a risky purchase if you decide to invest. Classic pieces from makers such as Tiffany, Van Cleef & Arpels, David Yurman, and Cartier are almost always good bets.

2. Conduct Research Before Investing in Jewelry
Many people suffer from the misconception that there is no risk involved when investing in gold jewelry. The sad fact is that many pay far too much for items that simply won't hold their value, or for items that will bring little if any profit when offered for resale. If you find yourself attracted to a piece of jewelry and are tempted to buy it, do some research before committing. Some factors to consider:
Diamond quality matters. It's true that diamonds over one carat perform better than smaller stones on the resale market, but it's also true that other factors including cut, clarity, and color matter. Classic shapes tend to hold their value better than trendy ones.
Gold or some other metal? All precious metals are valuable, but gold tends to hold its value better than other metals. Look for pieces made with 14 karat gold or higher.
Vintage or contemporary? Vintage jewelry, especially designer pieces can make a good investment, but it's important to confirm that all diamonds are authentic, and that settings are in good condition before making a purchase. Contemporary jewelry is generally not a good investment, unless it is a limited edition item. Be sure that items come with documentation and are made with quality materials before you commit.
Do you like it? Unlike many other investment items, jewelry can be enjoyed between the buying and selling phase. There's no reason to keep everything locked away; especially since some jewelry takes a bit longer to be considered a vintage or retro piece. If there's no risk of damaging an item, consider wearing it occasionally. There's another reason to be sure that you purchase items that appeal to your sense of style: In the event they don't sell, you're going to be stuck with them!

3. Don't Take the Seller's Word for It
No matter how beautiful a piece is, be sure that it has been authenticated before you buy it. We'd love to be able to trust everyone, but the sad fact is that there are lots of dishonest sellers out there, offering bargains that really are too good to be true. The market is saturated with replicas and knock-offs; many of these fakes look exactly like the real thing, and only an expert can tell the difference. Insist on certification and walk away if the seller refuses to provide it.
4. Try to Keep Emotional Distance
Jewelry is beautiful, and this sometimes prevents people from doing due diligence when making purchases. Don't let your emotions get the better of you. Instead, take a little time to do your homework and be sure that you're not making a poor investment. It may help to remind yourself that there are plenty of fish (jewels) in the sea!
5. Educate Yourself
Before investing in jewelry, learn what different markings mean, and be sure to learn which brands are most valuable. Learn which stones and semi-precious stones are worth most, and take your own time into account when determining value.
READ ALSO: How to Estimate a Diamond's Value
6. Don't Become a Target
Out of sight, out of mind! Don't tell the world that you're investing in jewelry. Whether you're accumulating old gold jewelry to sell when the spot price of gold spikes or if you're purchasing items to resell as-is, you'll want to maintain a low profile. Be sure to keep your valuables secure while waiting to turn them into profit. Watch out for your own security too, particularly if you plan to meet private parties with the intent of purchasing jewelry from them. Meet in a public place, and don't provide highly personal details that could lead potential thieves to your home. Most transactions end up being perfectly safe, but it's best not to put your well-being at risk.
7. Know Where to Sell Your Finds
Worthy is an excellent venue for selling fine jewelry at fair market value, offering transparency and safety as well as convenience. But not all jewelry is suitable for resale here: some items are better for venues such as Etsy and other sites where unique but less-valuable items are popular. Some local settings such as antique stores and jewelry consignment shops might also be good places to offer your finds for resale. With just a little bit of research, you can easily find the best place to sell your jewelry for the best profit possible.
//= get_template_directory_uri() ?> //= get_template_directory_uri() ?> //= get_template_directory_uri() ?> //= get_template_directory_uri() ?> //= get_template_directory_uri() ?> //= get_template_directory_uri() ?>
©2011-2023 Worthy, Inc. All rights reserved.
Worthy, Inc. operates from 45 W 45th St, 4th Floor New York, NY 10036