Why You Should Buy the Jewelry You Want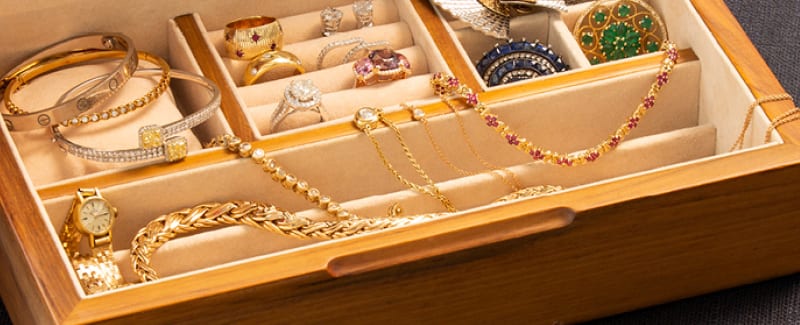 Unlike Mae West, who famously said, "I have always felt a gift diamond shines so much better than one you buy for yourself," I am among the ever growing number of women that believes that any of the jewelry a woman buys for herself shines just as brightly and suggests that she is independent and self-sufficient.
In the past ten years, the growth of self-purchasers in the category of fine jewelry has grown into new demographics. The price points which these women feel comfortable spending without asking their husbands or significant others has also grown.
And let's face it: women know their styles much better than any men who are buying jewels for them. How many pave hearts, diamond journey pieces and other safe jewels can we own? If the cuts-outs from magazines strewn around the house and helpful hints from friends and relatives aren't working to get us the gorgeous unusual rose cut opaque diamond dangling earrings, Victorian rings, or serpent pendants we want—then it's time to go out and get them for ourselves.
From the millennial women starting and building their careers to professional women with disposable incomes—women are buying everything from rough diamond stud earrings to antique gemstone jewelry to signed pieces by renowned houses such as Cartier and Van Cleef & Arpels for themselves.
Retailers I talked to in 2004 reported women spending $500 to $1500 on jewelry for themselves. Today the size of those price tags have increased significantly due to the expansion of venues of where women can purchase jewelry. These include hometown retail shops, jewelry fairs, online and live auctions and a host of web based retailers, which are spotlighting both antique and modern jewelry in lively formats, offering styling tips and a huge dose of customer service. There are also sites like 1st Dibs, Ruby Lane and Etsy, where you can find almost any style, maker, time period and price point, you seek. Coming home from a day's work and logging on to find a match made in jewelry heaven makes many women feel a sense of accomplishment as brilliant as the jewels they find.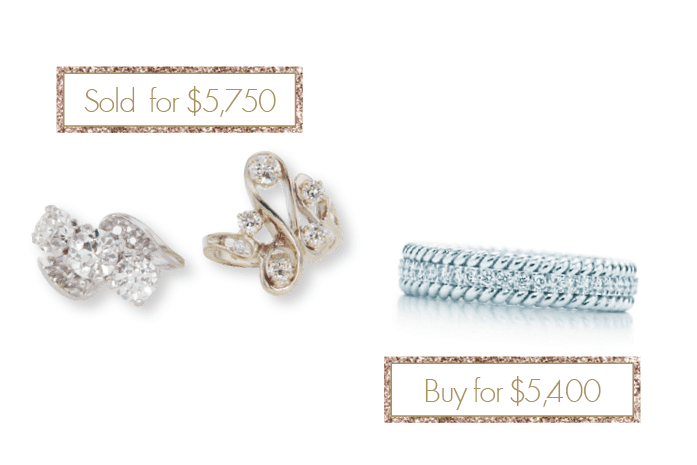 And for all the single or divorced women out there—it just might be easier to find a few perfect choices for the right hand than the man that will put one on your left ring finger. And if you have a jewelry box full of pieces that someone else selected like an engagement ring you no longer wear or a pendant that you never liked, it may be time to sell them and buy something that you truly love. (Worthy can help you with that!)
The years of women feeling that it is okay to spend their disposable income on designer fashion, handbags and shoes, but feeling guilty about purchasing fine gems, believing that jewelry — especially diamonds — must be purchased for a woman by a man are over.
It takes a while to go from perusing to purchasing and to challenge what you believe. Personally, I remember my Sweet Sixteen. I had my eye on a sapphire pendant with tiny diamond accents. I brought my father to see it. "This is the type of jewelry that your husband will buy for you," he said. He presented me with a sterling silver Elsa Peretti bone cuff from Tiffany & Co. instead. I loved it and still have this iconic piece, but the message I also heard was "you're sterling until some man deems you gold or platinum."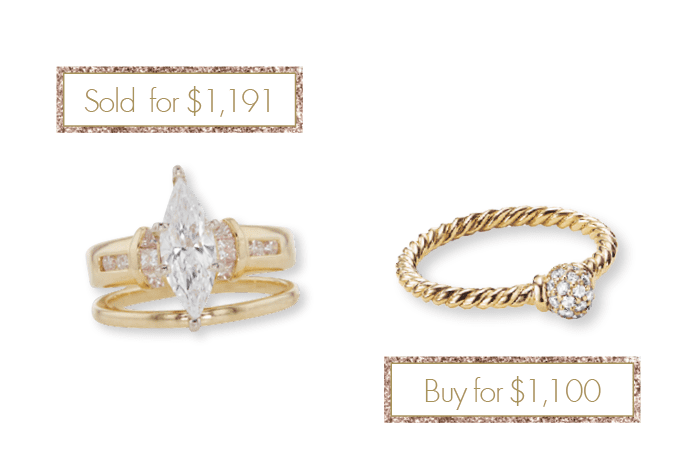 Since then, I have bought most of my favorite jewelry for myself. I started with one Art Deco eternity band that turned into a stack of seven. I have the type of hearts I like to wear—Georgian and Victorian. It's wonderful to be able to celebrate the big moments and occasions in your life by commemorating them with a precious jewel. On my 50th birthday, I decided it was time to buy the gorgeous 18K diamond studded yellow and white gold Buccellati ring, spun like lace, I had waited for my guy at the time to buy for me. It took me until my thirties but once I plunked my credit card down for my first purchase, I realized that I am comfortable in my personal style, work hard, and I'm worth it. And, so are you.
//= get_template_directory_uri() ?> //= get_template_directory_uri() ?> //= get_template_directory_uri() ?> //= get_template_directory_uri() ?> //= get_template_directory_uri() ?> //= get_template_directory_uri() ?>
©2011-2023 Worthy, Inc. All rights reserved.
Worthy, Inc. operates from 25 West 45th St., 2nd Floor, New York, NY 10036