Top 10 Celebrity Jewelry Looks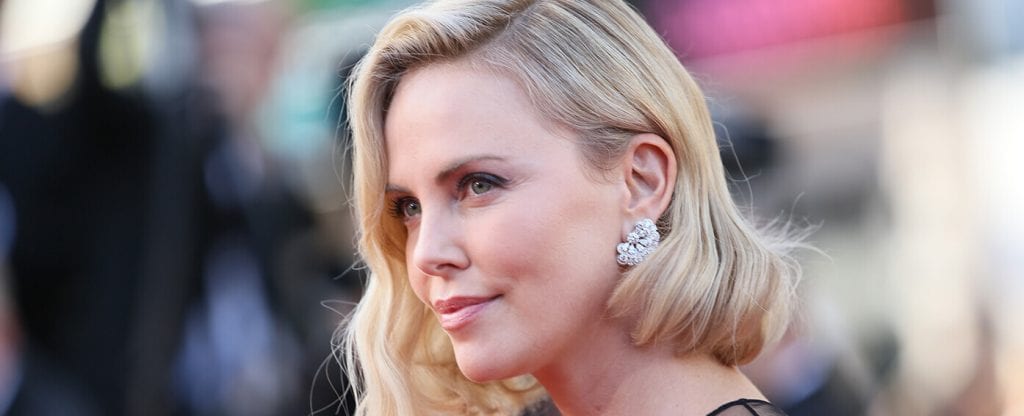 Here at Worthy, we're fascinated with celebrity jewelry. For example, Elizabeth Taylor's diamond collection gets lots of attention for being among the most impressive in the world; and she's just one of Hollywood's jewelry icons. With so many A-listers to choose from, we had a lot of fun curating this list. With no further ado, here are the 10 best celebrity jewelry looks of all time.
1. Cartier Love Bracelets
The Cartier Love Bracelet is among the most popular jewelry designs ever to grace the red carpet. As its name suggests, it symbolizes eternal love – and it comes with a fun twist. The person who gives the Love Bracelet as a gift gets the honor of locking it onto the recipient's wrist, where it remains until it is removed. Many stars wear Cartier Love Bracelets; one of the most famous fans is Kylie Jenner, who has worn as many as eight Love Bracelets at once, for up to four years. Kanye West, Katie Holmes, Eva Mendes, Jennifer Aniston, Pippa Middleton, and Angelina Jolie are some other celebrities who have embraced this style over the years.

2. Van Cleef & Arpels Alhambra Necklace
The Van Cleef & Arpels Alhambra necklace is among the most versatile styles there is, easily taking the wearer from daytime casual looks to evening attire. Stars like Mariah Carey, Paris Hilton, Cameron Diaz, and Reese Witherspoon have been spotted wearing these fab necklaces in a variety of finishes.
3. Neil Lane Engagement Rings
Neil Lane's jewelry designs are unique, and they're seen throughout Hollywood. Anything Neil Lane makes is certain to be coveted, but some of his most sought-after pieces are engagement rings. A few famous wearers include Portia de Rossi, Zooey Deschanel, Emily Blunt, and Kristen Bell.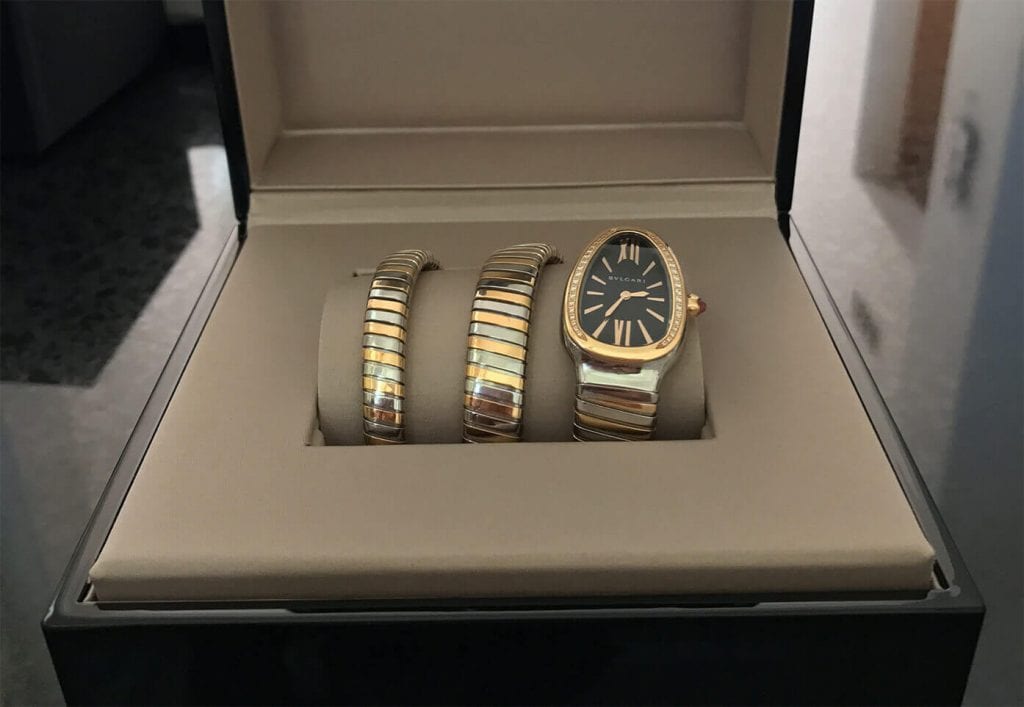 4. Bulgari's Serpenti Watches
As watches go, the famous Bulgari Serpenti style is among the most luxurious there is. Elizabeth Taylor was among the first celebs to show off a Serpenti; she started the trend during her Cleopatra press tour in the 1960s and it has been famous ever since. The Serpenti watch features a face shaped like a snake's and it coils around the wearer's wrist, creating a beautiful, unique effect. The watch comes in a number of finishes to suit a variety of tastes. Other famous wearers include Ashley Olsen, Naomi Watts, and Julianne Moore.
5. Lorraine Schwartz Engagement Rings
Hollywood jewelry designer Lorraine Schwartz is famous for fabulous necklaces, earrings, and bracelets seen on the red carpet. There's even more to love about this designer though; engagement rings! Kim Kardashian and Beyonce are just two of many celebs who wear astonishing Lorraine Schwartz engagement rings.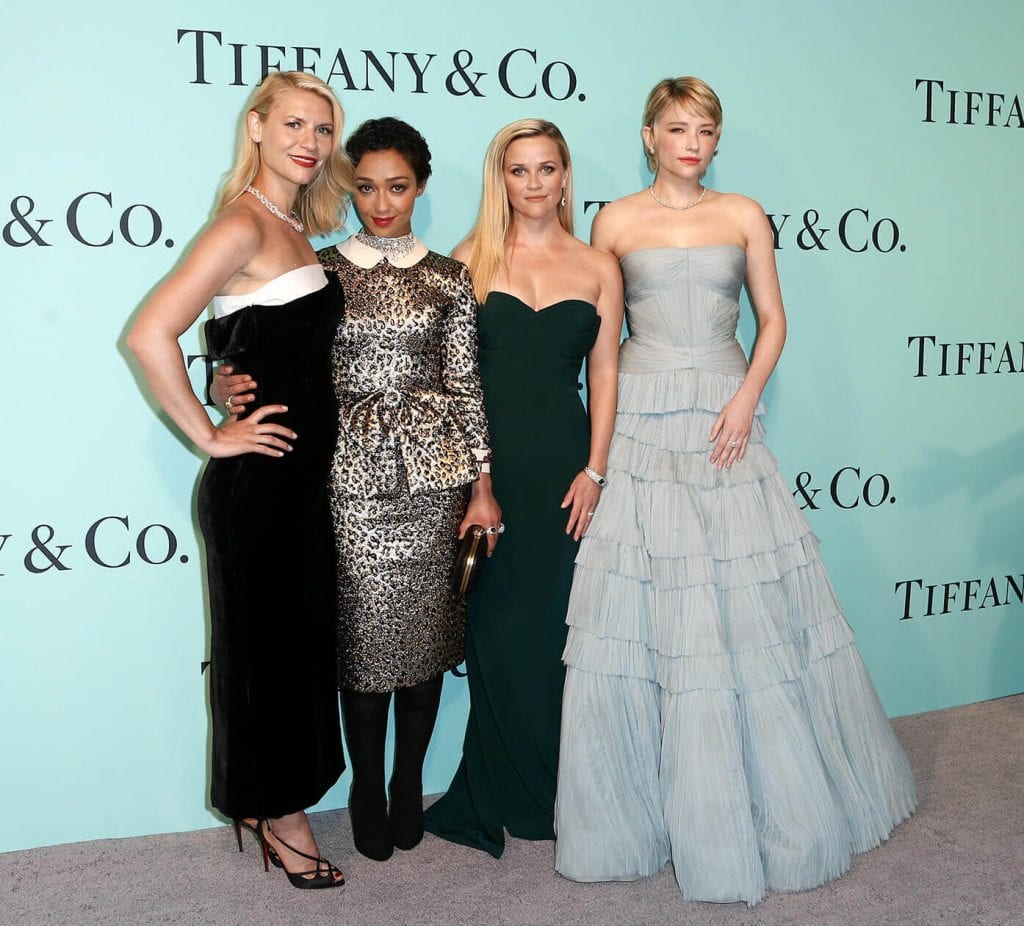 6. Personalized "Mom" Jewelry
Believe it or not, some of the most famous celebrity jewelry looks are well within reach of the average consumer. Personalized jewelry bearing names and initials, often with miniscule diamonds and other gems, are ultra-popular among celebs – probably because they're versatile enough to wear with just about anything in the closet. Stars like Charlize Theron, Jessica Alba, Naomi Watts, Halle Berry, Christina Applegate, Kim Kardashian, and Kourtney Kardashian are among the many celebs who proudly flaunt their personalized, family-inspired jewelry.
7. Chanel Jewelry
If a piece of jewelry comes from Chanel, you can bet that celebrities have been seen wearing it! A-listers including Kiera Knightly, Zhang Ziyi, Rihanna, and Beyonce are famous for their appreciation of the simple, sleek "C" logo – particularly vintage designs that are just about impossible to get. If you want to be unique and wear something truly exclusive, vintage Chanel is one celebrity jewelry look that's always a hit.

8. David Yurman Jewelry
Founded in 1980, David Yurman Jewelry offers architectural, sculpted designs including necklaces, rings, watches, cuffs, and bracelets. The looks are crisp and modern, making them very popular with celebrities including Jennifer Garner, Tina Fey, Bellamy Young, and Jessica Lange. David Yurman jewelry is a favorite with non-celebs too; the company's engagement rings are always in demand.
9. Tiffany Jewelry
Tiffany & Co. has been a famous jewelry maker for more than 100 years. Like Harry Winston, the designer has received special mention in movies including Gentlemen Prefer Blondes and, of course, Breakfast at Tiffany's. Worn by royalty, political leaders, celebrities, and everyday people, Tiffany's jewelry has fans all over the world. From simple chain bracelets to incredibly luxurious engagement rings, amazing diamond necklaces and more, Tiffany & Co. jewelry is popular with stars including Elle Fanning, Lily Collins, Lupita Nyong'o, Cate Blanchette, and Reese Witherspoon.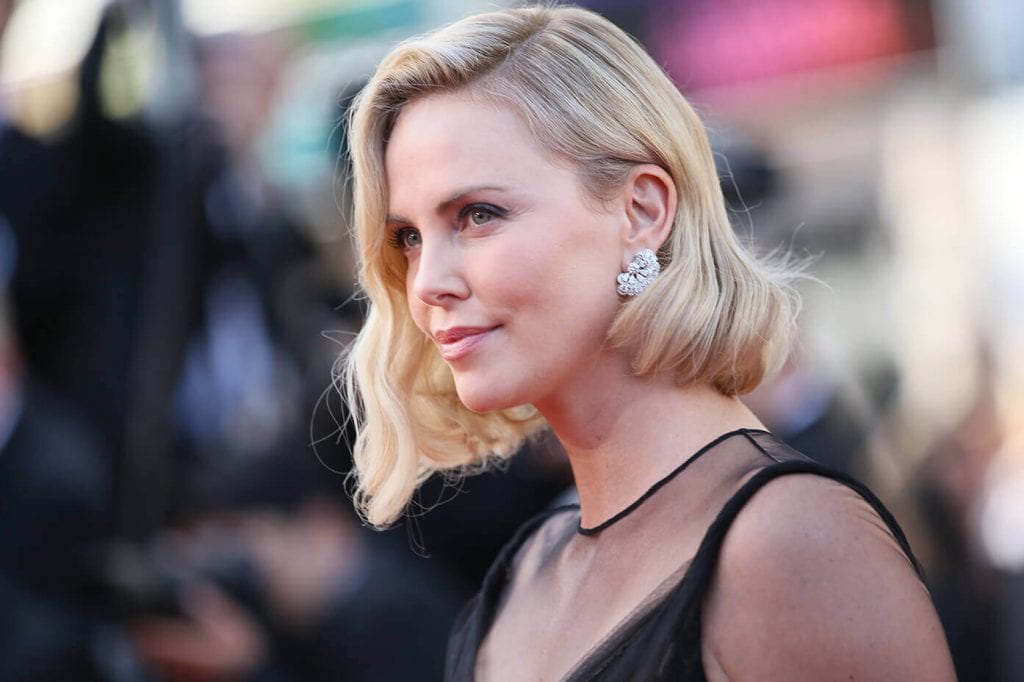 10. Harry Winston Jewelry
Just like Chanel, Harry Winston is a classic design house with strong, historic ties to Hollywood. Marilyn Monroe added even more fame to the Harry Winston name by singing the line "Talk to me, Harry Winston, tell me all about it!" in the movie Gentlemen Prefer Blondes. Many stars have worn Harry Winston designs on the red carpet throughout the years; Jessica Chastain, Charlize Theron, Sofia Vergara, and Natalie Portman are just a few.
//= get_template_directory_uri() ?> //= get_template_directory_uri() ?> //= get_template_directory_uri() ?> //= get_template_directory_uri() ?> //= get_template_directory_uri() ?> //= get_template_directory_uri() ?>
©2011-2023 Worthy, Inc. All rights reserved.
Worthy, Inc. operates from 25 West 45th St., 2nd Floor, New York, NY 10036