Top 10 Featured Auctions in September 2020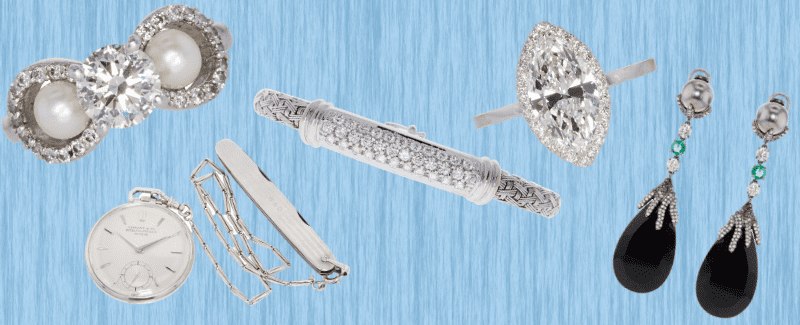 Fall is here which means it is officially Pumpkin Spice Latte season people! This season makes us think of rich colors, delicious scents, and being swathed in comfort and luxury. That feeling extended into our auctions in September as we saw plenty of the dazzling diamonds we're used to as well as a plethora of pearls, an old-timey pocket watch, and a unique egg pendant. Let's take a look at some of our favorite pieces.

For the history buffs out there who have never heard of Fabergé, these are the most iconic eggs in the jewelry world (possibly the only ones) and the tales of the brand are quite epic. The blue enamel egg pendant from Fabergé (pictured at #10 below) is just a mini version of some of the most intricately decorated eggs you will ever see. And while this tiny Fabergé egg is a work of miniature art, it may not be something you find yourself wanting to wear or display that often. Selling it could bring you more joy than this micro-collectible could.

Our auctions were filled with pearls in September, including a pair of unique black Tahitian pearl earrings (#4 below) and a ring that substituted traditional diamond or gemstone side stones for two pearls that appear to be in a diamond shell (#3 below). Nothing says classy like pearl jewelry but with black tie or red carpet events being sidelined, for now, you may find that you have fewer and fewer opportunities to wear them. Why not think more and more about selling these items for things you want in your daily life that can serve you luxury from home.

While diamond necklaces, such as pictured in #1 below, and Patek Philippe pocket watches (#6 below) are lovely things to have, if they aren't serving you what you need right now, consider selling them with Worthy and indulging in something you will enjoy or using that money for something you truly need. Diamonds are certainly forever but you may not need them for all that long.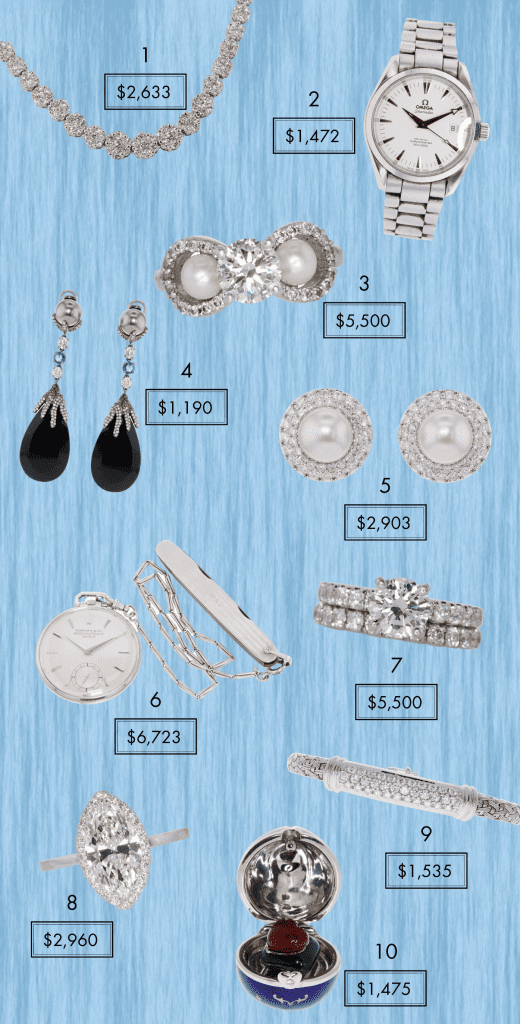 Top 10 Featured Auctions in September 2020
//= get_template_directory_uri() ?> //= get_template_directory_uri() ?> //= get_template_directory_uri() ?> //= get_template_directory_uri() ?> //= get_template_directory_uri() ?> //= get_template_directory_uri() ?>
©2011-2023 Worthy, Inc. All rights reserved.
Worthy, Inc. operates from 45 W 45th St, 4th Floor New York, NY 10036