Top 2020 Jewelry Trends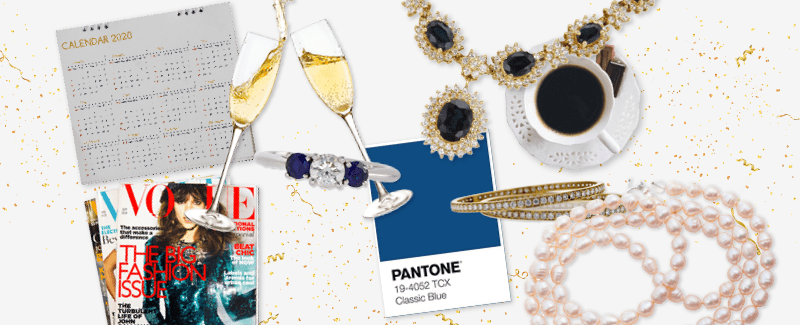 Happy New Year, dear readers! You know what that means: along with the best of wishes for good health and happiness, your inbox overflows with lists. Everybody, it seems, has 10 Things You Need to know, buy, try, or wear in the New Year. And with the start of a new decade too, the prognosticators and improvement gurus are out in force.

But if you're anything like me, those lists are kind of a guilty pleasure, like catching up with gossip mags at the nail salon or settling in for an occasional binge of Chrisley Knows Best.

Let's talk about jewelry trends for 2020. The key thing to remember, always, is that fine jewelry trends are an evolution, not a revolution. It's not like a pair of jeans, where you're struggling to find a pair that covers the "plumber's butt" area, then suddenly everyone's wearing high-waters halfway up to their armpits. When did that happen? (As an aside, my secret go-to for jeans is Target, aka Tar-jé. I find their Universal Thread brand jeans are surprisingly well made and a great fit, not to mention the irresistible price.)

Layering
Still, trends in fine jewelry do exist. They're subtler than apparel trends, but they're there. Like my favorite example, the heavy gold Omega chain: take off the circa-1989 geometric slide and pair the chain with a long pendant necklace, then add another necklace that falls below the collar, and it's current again. Be sure to vary the thicknesses as well as the lengths of your chains to get the look right, and go to town! Check out the model in a recent commercial for Citi: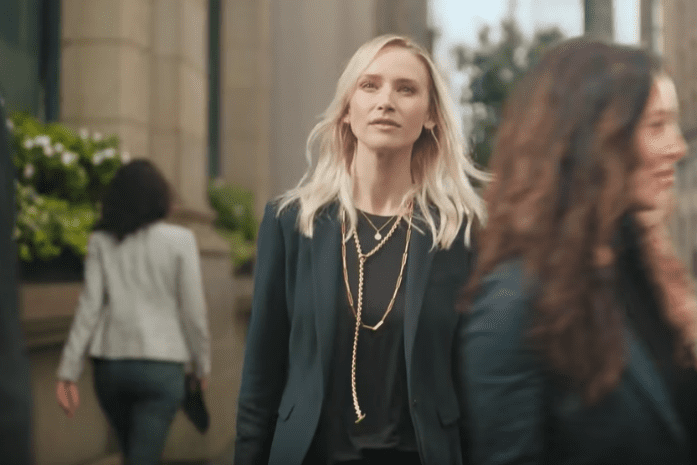 In addition to layering your necklaces, do the same with your bracelets and even with rings. For bracelets, don't be afraid to mix bangles and chains and even slip in a diamond tennis bracelet with the lot. You can also mix in leather, beads, pearls, or whatever you want. Even consider pairing a delicate chain or skinny bangle next to your watch. The only bracelet that should stand on its own is a big wide bold cuff.

Stack rings are very fashionable, or if you don't have a set designed to stack, you can stack any of your existing rings, although do consider how the center stones nestle together. Again, like cuffs, very big and bold rings should be left solo.

Here are other top jewelry trends for 2020 and beyond:

Smaller diamonds
De Beers, the mining company that once controlled over 80% of the diamond market (now only about 36%) recently released surprising new research about diamond consumption. In a seismic shift, it dropped the term "bridal" and now calls the category encompassing any engagement, wedding, or anniversary-related jewelry "commitment jewelry." This is in response to the global decline in marriage, rise in cohabitation, and rise in acceptance of same-sex couples.

But the other big shift it noted is that couples—married or not—are spending less on their engagement rings and choosing smaller diamonds. Since 2013, the number of couples choosing an engagement ring where the main diamond was smaller than 0.25 carat has doubled. And since 2015, the number of couples choosing one where the main diamond is more than 1.0 carat has declined 15%.

Choosing a tiny ring is trendy. But for the many couples that still want the look of a big stone without the impact of a big price tag, they're getting the look with innovative settings like halos or clusters.

Smaller diamonds are making news in other jewelry as well, not just commitment jewelry. Whether it's necklaces, earrings, or bracelets, look for a lot of smaller stones rather than fewer bigger ones.

Mix it up!
It used to be that faux and fine did not mix. Costume jewelry was big and fun and designed to make a statement. Fine jewelry was serious and classic, designed to last. But apart from your wedding band, you didn't wear the two together. Coco Chanel did but, well, she was Coco Chanel.

Now it's all in the mix. For one thing, both new discoveries and new technologies have made a lot of fine jewelry more accessibly priced. A strand of top-grade freshwater pearls can look as elegant as classic Akoya pearls but their accessible price point means you can wear a 60-inch rope of real pearls, flapper style, without breaking the bank. And while the top, most expensive gem materials are going to be unheated, the ability to heat minerals to bring out a depth of color means you can have big real gems instead of glass imitations on a budget.

Mixing high and low in the same piece (wood and diamonds, leather and gold, and so on) has been happening in fine jewelry for more than three decades. As jewelry trends often do, it began with the Italians: style leaders as always. Originally designed to keep people buying during recessionary times, the concurrent rise of casual dress in the workplace gave the high/low jewelry trend relevance far beyond price. Today, we see many fine jewelry designers adding an element of costume whimsy into their designs, even to the point where the casual observer will not know whether a piece is fine or fashion. It's your secret (and, of course, inconspicuous consumption is a thing…)

Pearls
As observed in last year's 2019 trend report, when something is used beyond the jewelry space, that's a surefire sign of a trend, as evidenced by the volume of (faux) pearl embellishments being used on shoes, belt buckles, handbags, as buttons, et cetera. Now pearls just got kicked into an even higher realm: Emma Stone just got engaged with a pearl ring from fiancé Dave McCary. The two capped off their notoriously private relationship with a notoriously understated ring. Very chic and possibly trend-setting: According to The Knot's 2019 Engagement Study, 17% of brides chose something other than a diamond for their engagement ring, although the study didn't break out what those stones were. We'll have to keep an eye on this.

Blue
The Pantone Color Institute just named "Classic Blue" as its Color Of The Year for 2020, influencing product development across a wide variety of categories, including fashion, home furnishings, and industrial design, as well as product packaging and graphic design. For jewelry, this should spark a rise in demand for sapphires. Other options include tanzanite or a deep blue topaz.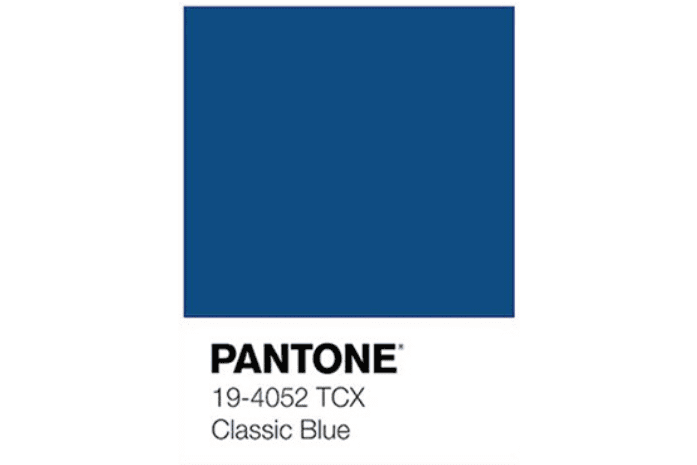 Pantone's color experts annually gather influences ranging from entertainment and films in production, art collections and new artists, fashion, design in general, technology, social media, popular travel destinations, and more, as well as new lifestyles, playstyles, and socio-economic conditions. Blue is a color known for instilling calm and peacefulness (even the ancients believed that sapphires have calming properties!)

Ethical, responsible, and sustainable
Greta Thunberg didn't start the climate-change revolution, she's a product of it. Consumer demand for sustainably made products, responsibly sourced materials, and ethical treatment of workers has moved from the fringes to the mainstream as people around the world are realizing that the earth is indeed a precious finite resource that needs to be cared for, not pillaged. They're demanding that not only do the products they buy not destroy the earth or harm workers anywhere in the supply chain, they also want to know that the money they're spending is creating good and going to benefit communities and workers, not just CEOs and shareholders.

In many regards, the jewelry industry led the charge in ethical sourcing. The Kimberley Process, instituted by the global diamond industry in 2000 during the civil war in Sierra Leone, ensures that all diamonds in the marketplace come from legitimate sources and are not helping to finance violence. Other industries have looked to it as a model for other product categories. But whatever kind of jewelry they buy, consumers are demanding that it be sourced responsibly and that workers are treated fairly in the process.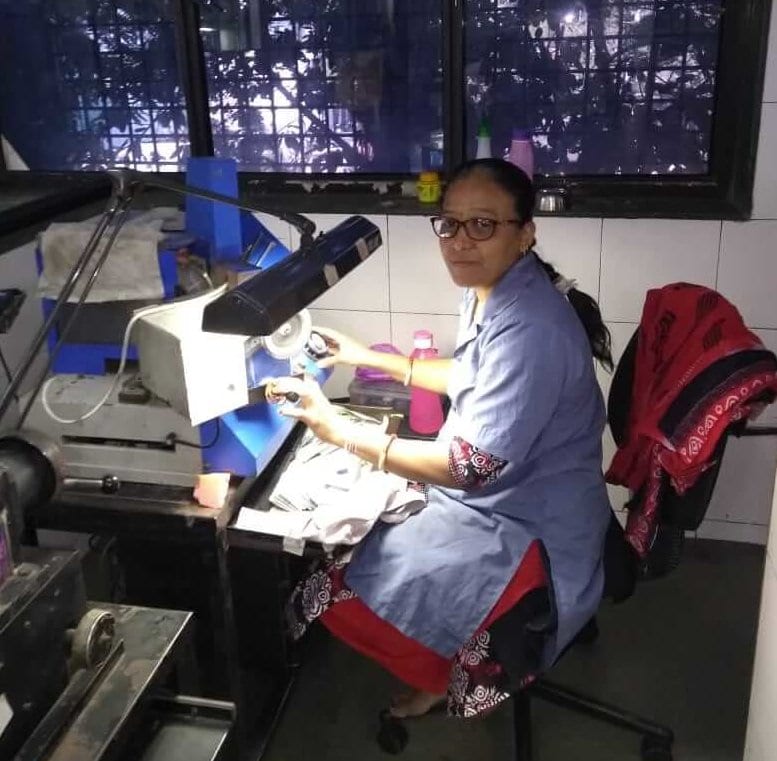 Want to know more? Log onto diamondsdogood.com to learn how diamond companies and jewelry retailers are helping surrounding communities, and click here to learn about the global impact of modern diamond mining.

Secondhand
A corollary to consumers' demands for sustainability, above, the resale market is burgeoning in all categories, even for holiday gifting. A quick Google search brought up multiple recent articles about it. A few good ones are here, here, here, here, and here. 
But long before consumers glommed onto the idea of selling off their gently-used Louis Vuitton totes, the jewelry box was the first place they looked to cash in. Today, consumers are perusing local jewelers' estate cases and/or looking at online resale sites to find less-costly options for pieces they want, or sometimes they're taking Grandma's old brooch and having their jeweler break it apart and do something else with the stones. If you have pieces you're not wearing, then contact the experts at Worthy.com to declutter and turn them into cash.
//= get_template_directory_uri() ?> //= get_template_directory_uri() ?> //= get_template_directory_uri() ?> //= get_template_directory_uri() ?> //= get_template_directory_uri() ?> //= get_template_directory_uri() ?>
©2011-2023 Worthy, Inc. All rights reserved.
Worthy, Inc. operates from 25 West 45th St., 2nd Floor, New York, NY 10036