Men's Accessories: The Guide to Male Fashion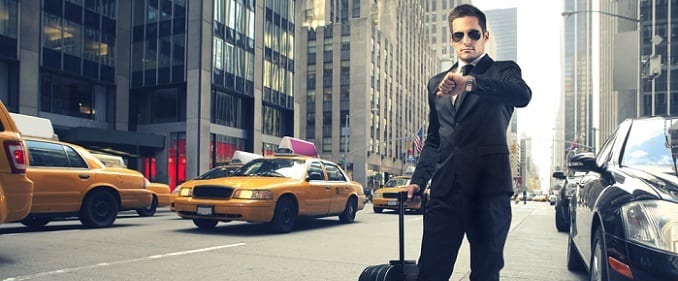 For men, the right accessories can build more than just style – they can add confidence, too. In this quick guide to men's fashion, you'll learn how to update your look with accessories, plus we'll provide some insight into how celebs use the hottest trends to create the looks they want. The art of manliness is about so much more than grilling a great steak or decorating your man cave!
Rings: Not Just for Weddings
For the well-dressed man, a ring can be a real style statement. Think gemstones and gold to go with your suit or an intricate metalwork or cool tool-inspired band to pair with your favorite jeans. Fashion rings can act as conversation starters while helping you stand apart from the crowd. Find them at department stores and online. Once you start looking for a ring or two to match your style, you'll discover that the options are endless. Bradley Cooper, who is famous for his suave style, wears his late father's wedding band on his right hand.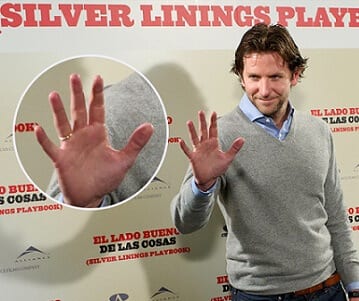 Cufflinks Make Shirts More Stylish
Think of the best-dressed movie heroes, and what accessories come to mind? For many, the cufflinks stand out. Whether you go for something simple or a set of cufflinks with diamonds or other gemstones, these simple men's accessories elevate your style. Brand new ones are nice, but so are cool thrift store finds and interesting cuff link styles from online auctions. Check out Pierce Brosnan's famous Bond look. Pretty cool, right?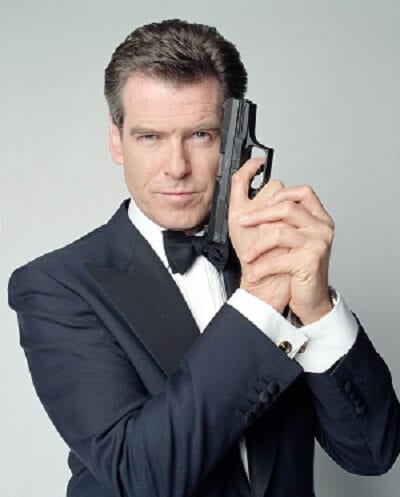 Watches: The Ultimate in Men's Accessories
Sure a woven leather bracelet might be OK for the beach, but a great watch really makes your style pop. In fact, if there's a single accessory a man needs to look great, a watch is the one item that's capable of making a statement. Not just any watch will do. Over the years brands like Chopard, Breitling, Rolex, and others have changed the word of men's accessories. Neil Armstrong famously wore an Omega Speedmaster on the moon, Italian frogmen wore Panerai watches on commando missions, and Tiger Woods and other sports celebrities have popularized the Tag Heuer Brand.
Whether you want an accessory that serves as a statement piece, a simple timepiece, or a show of power and wealth, the right watch is a must. You'll pay a hefty price for a brand new luxury watch. If saving money is important, look for one on a specialty auction site. Just be sure that a certificate of authenticity is included if you go for a pre-owned model.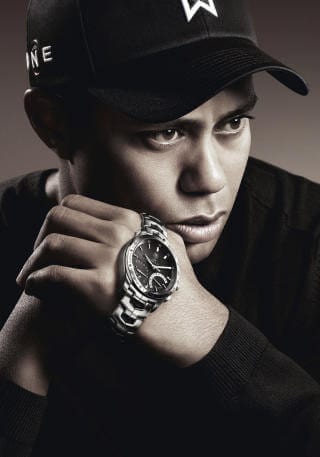 Bags: Protect Electronics While Looking Your Best
The right bag sends a clear message. If you're new to the business world, don't think you have to spring for a pricey briefcase when a simple messenger bag will do. If you carry a tablet or laptop, be sure that the bag you choose offers the right level of protection and the versatility to tote other necessities. David Beckham's bag is just one example of the most popular styles.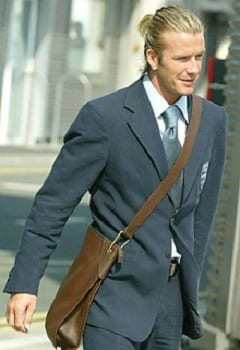 Scarves and Ties:
Make a Style Statement With A Classic Men's Accessory
Neckwear has been popular for centuries, and for good reason! The right kind of scarf or tie draws attention to your face and adds color even to a fairly boring business ensemble. Ascots, bowties, and standard neckties are all popular options. Patterns such as stripes, checks, and dots are almost always hot; check out the latest issue of your favorite men's magazine to see what's new for the current season and update your look with a new scarf or tie. Next to your watch, this is probably the most important accessory to consider for most occasions. Department stores, men's boutiques, and online shops that specialize in men's accessories have plenty of styles to choose from. This snap of Orlando Bloom proves ties don't have to be boring.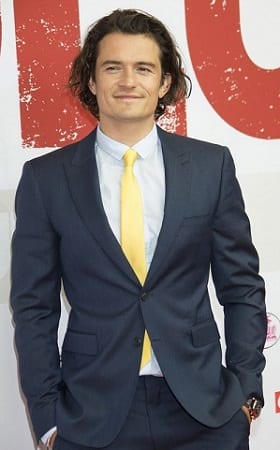 Glasses and Sunglasses: Eyewear Makes the Man
Today's glasses and sunglasses offer style as well as function. Whether you prefer to look effortlessly cool in a pair of aviators like Brad Pitt or scholarly in a set of horn rim specs, you'll find the options are limitless. See your optician for prescription lenses; for other looks, the world is pretty much your oyster. Eyewear can be found in online and brick and mortar shops of all sorts.
//= get_template_directory_uri() ?> //= get_template_directory_uri() ?> //= get_template_directory_uri() ?> //= get_template_directory_uri() ?> //= get_template_directory_uri() ?> //= get_template_directory_uri() ?>
©2011-2023 Worthy, Inc. All rights reserved.
Worthy, Inc. operates from 25 West 45th St., 2nd Floor, New York, NY 10036