Princess Diana's Will and Estate Revealed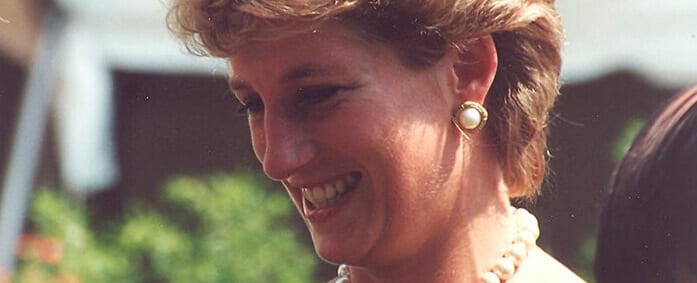 Did Princess Diana have a will? It's one of the most commonly asked questions concerning the beloved Princess of Wales, who died in a car crash in August of 1997 at the young age of 36. The short answer is "yes." Below we explore who were its beneficiaries, the value of her estate, what happened to her wedding dress, and more…
Princess Diana's Will & Testament: Who were the beneficiaries?
Princess Diana's will named several beneficiaries, with the chief heirs being Prince William and Prince Harry. The will also named Princess Diana's beloved butler, Paul Burrell as a beneficiary. Her 17 godchildren were also named as beneficiaries. Princess Diana's mother, The Honourable Frances Ruth Shand Kydd, and her sister, The Lady Elizabeth Sarah Lavinia McCorquodale, were the will's executors and trustees.
What was the value of Princess Diana's Estate?
According to an appendix to Princess Diana's Will by The High Court of Justice, the gross value of her estate was £21,711,485. The estate's net value was listed at £21,468,352. After inheritance taxes, the estate's value was approximately £12,966,022.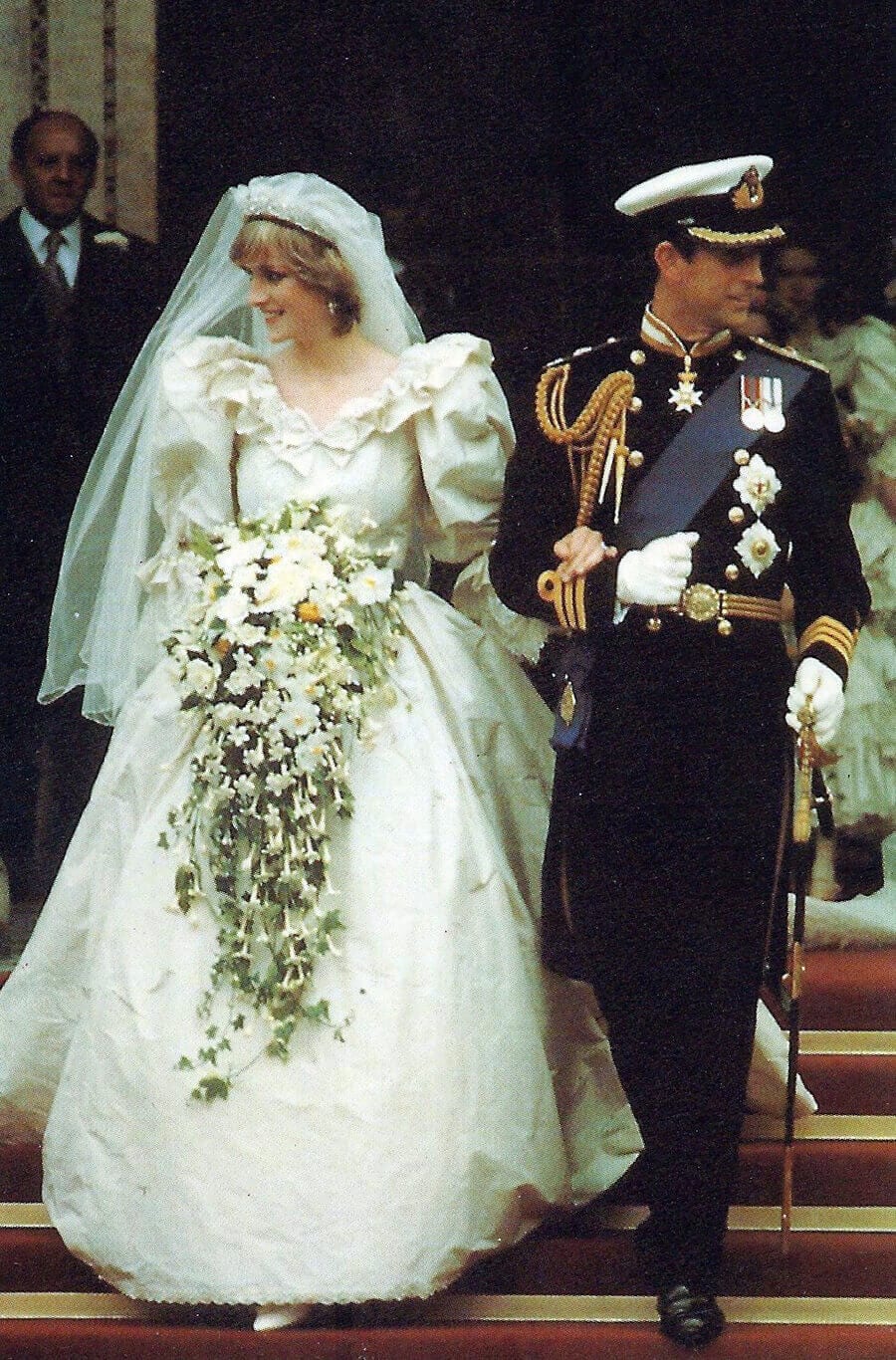 How were monies and chattel listed in Princess Diana's will distributed?
Following approval by The High Court of Justice, the estate was distributed in keeping with Princess Diana's wishes, as follows:
£50,000 was willed to Paul Burrell, who served as Princess Diana's Butler from 1987 until her death.

Certain belongings were left to the Princess's 17 godchildren. Sentimental photographs, paintings, and china were among these items, which the will refers to as "chattels" or belongings.

A discretionary fund outlining benefits for the princes, their future spouses and family members, and special charities received £100,000, plus all of Princess Diana's wearing apparel, including her famed wedding dress. Charities were also to receive monies earned via royalties brought in from authorized commercial use of intellectual property including her likeness, her name, and the display of personal effects including jewelry and designer gowns. Accumulated interest and income earned via assets were also to benefit the fund through the Perpetuity Period, after which any remaining monies are to benefit any living descendants of Princess Diana's sons, Princes William and Harry.

The remainder of Princess Diana's estate, which is formally referred to as the residuary estate, was to be divided evenly between her sons. As they were young children at the time of their mother's passing, they were set to receive their inheritances when they reached the age of 30, although they were granted access to income from monies held in trust once they reached the age of 25.
What happened to Princess Diana's jewelry and wedding dress?
Princess Diana's wedding dress of ivory silk and taffeta lace stunned the world during the televised broadcast of the 1981 Royal Wedding at St. Paul's Cathedral in London. Designed by David and Elizabeth Emanuel, the hand-embroidered dress featured more than 10,000 pearls and mother-of-pearl sequins, plus a 25-foot train, which is renowned as the longest in the history of the British royal family.
The royal wedding dress was held in the custody of Princess Diana's brother following her death; it toured the world and was often on view at Althorp, which is the family's Northampton estate. When Prince Harry turned 30 on September 15 of 2014, the gown was transferred to the princes as part of their inheritance. It is unknown whether Princess Diana's wedding dress will be showcased at Kensington Palace, where many of her famous dresses and suits are on display.
Many of Princess Diana's jewelry items, personal effects, and letters were transferred simultaneously, along with the score and lyrics to "Candle in the Wind," which is the song Elton John adapted and performed at Princess Diana's funeral.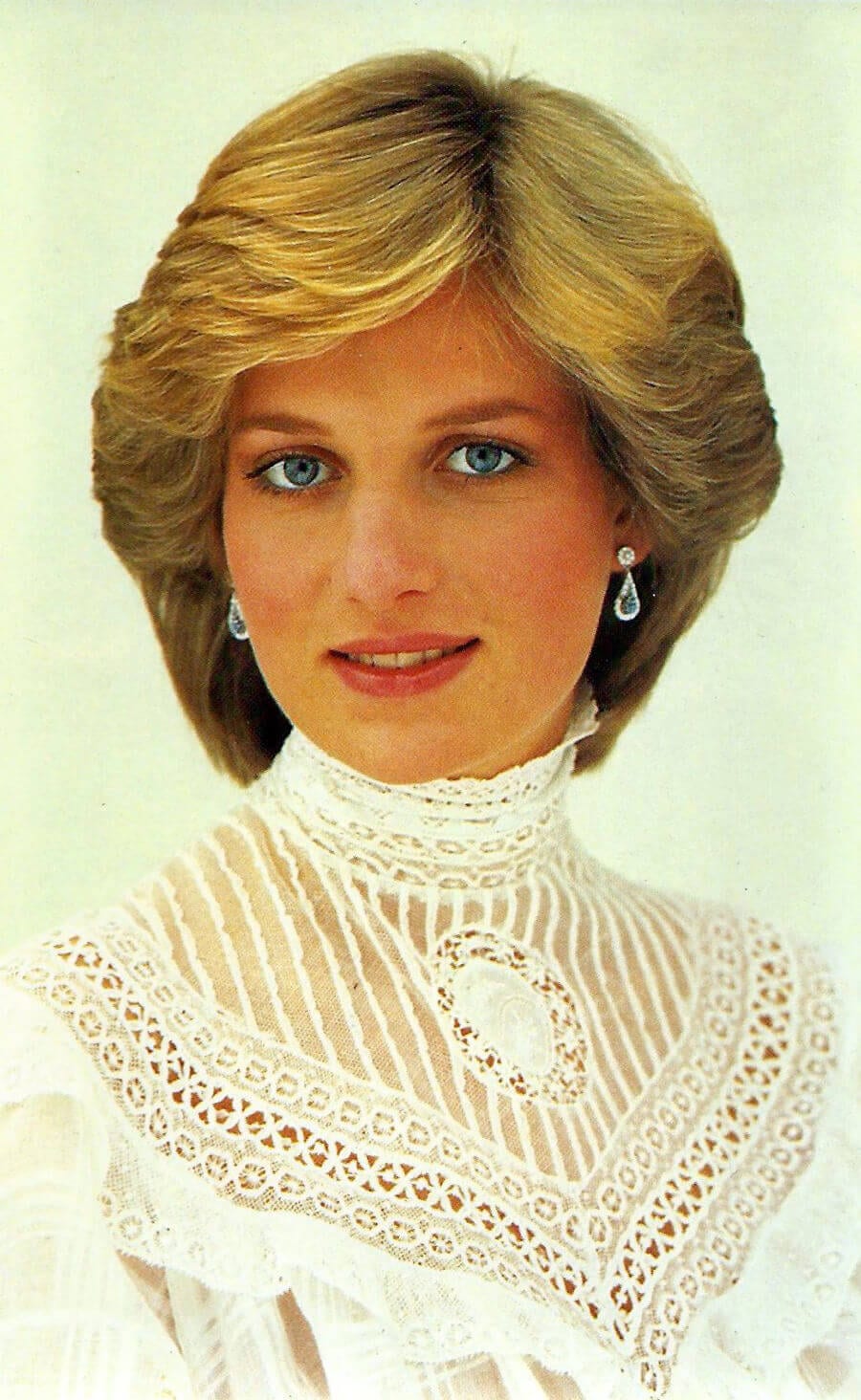 Kate Middleton, who is Prince William's wife and Duchess of Cambridge, is sometimes seen wearing some of the jewelry left to the princes' future wives in Princess Diana's Will. In her Letter of Wishes, she stated that "I would like you to allocate all my jewelry to the share to be held by my sons, so that their wives may, in due course, have it or use it. I leave the exact division of the jewelry to your discretion."
Perhaps most famous of all is Princess Diana's engagement ring, which Prince William presented to Kate Middleton, also as an engagement ring. The Duchess is frequently photographed wearing the Lover's Knot Tiara at formal occasions, and she often wears Diana's sapphire earrings, which are mirror images of the engagement ring.
READ ALSO: How Letting Go of Cherished Items Can Still Pay Tribute To a Loved One's Memory
Like many other famous pieces that are considered to be part of the Crown Jewels, some of the jewelry worn by Princess Diana is occasionally displayed at the Tower of London, when not in use. These are part of the royal treasury, and were not part of the Princess's private collection. Other items from Princess Diana's jewelry collection were sold to private buyers; a large portion of funds from the sale of the Swan Lake Suite was donated to the Diana, Princess of Wales Memorial Fund. Still others, including the Spencer Tiara, are the property of the Spencer family, and are sometimes exhibited alongside other mementos from Princess Diana's life.
Jewelry has always played a significant role in the royal family legacy and continues to capture the interest of the public. Learn about other Royal Crown Jewels here.
//= get_template_directory_uri() ?> //= get_template_directory_uri() ?> //= get_template_directory_uri() ?> //= get_template_directory_uri() ?> //= get_template_directory_uri() ?> //= get_template_directory_uri() ?>
©2011-2023 Worthy, Inc. All rights reserved.
Worthy, Inc. operates from 25 West 45th St., 2nd Floor, New York, NY 10036