Jewelry Week In Las Vegas: No, Really, It's All About The Shoes!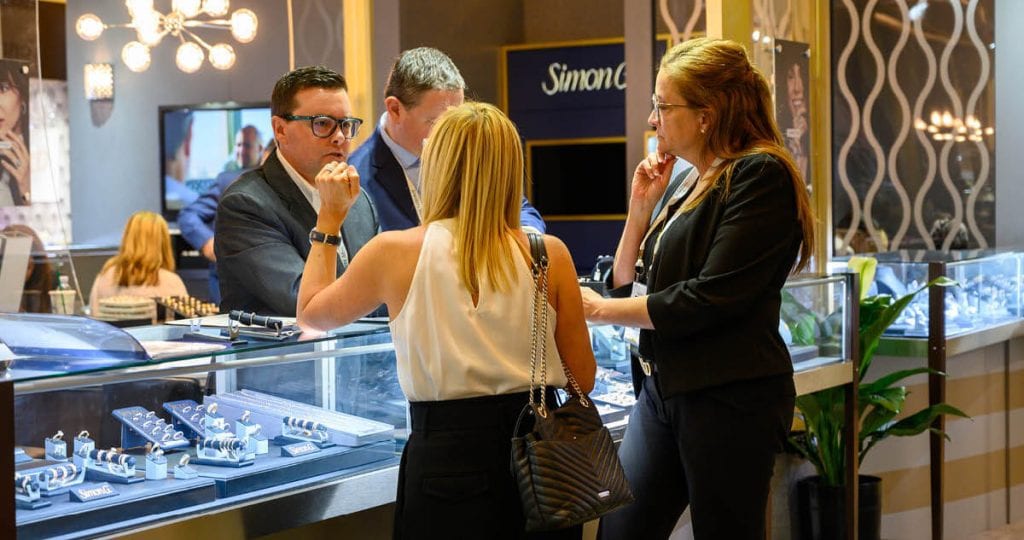 In between the madness of spring and fall Fashion Weeks in New York City, the American fine jewelry industry descends on Las Vegas for its own version of the dizzying, exhausting round of shows to introduce all the new jewelry styles, trends, and merchandise that you'll see later this fall in your local jewelry stores. Having just returned, I thought you'd like a little behind-the-scenes glimpse of what Jewelry Week looks like and see part of the jewelry journey from mine, to manufacturer, to jewelry store, before arriving to your jewelry box.
Jewelry Week is held every year at the end of May/beginning of June. While it is the jewelry industry's equivalent of Fashion Week, it's not a lineup of runway shows with celebrities, supermodels, and reigning "It Girls" vying for the best front-row seats. (Even in the fashion industry, those shows are just a spectacle for the press; the working buyers see the clothes in very ordinary showrooms and trade show booths. No pounding bass, no strobes, no video.)
Jewelry Week is getting a little more public recognition than it used to, but it's not like Women's Wear Daily, Vogue, or Harper's Bazaar dedicating a month of coverage to it. None of the shows are open to the public and, for obvious reasons, security is tight. It's comprised of regular trade booth exhibits, though some of those are quite glam (a planetarium!) and one brand you've probably heard of—Le Vian—does put on a small fashion runway show.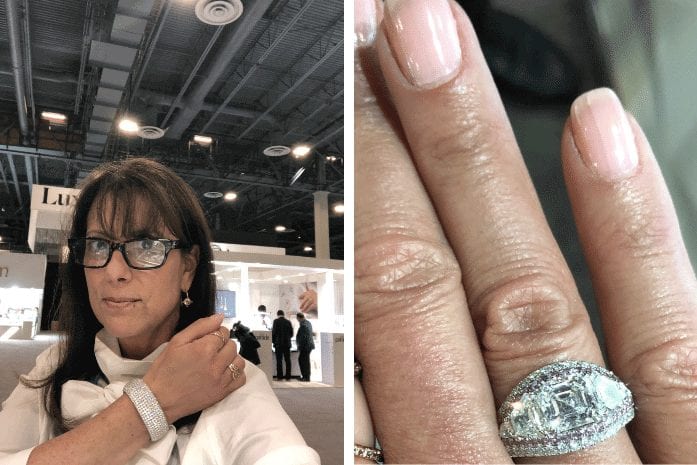 Anchoring Jewelry Week is the JCK Show, which is the largest of several simultaneous shows being held. That goes on at the Sands Expo and Convention Center/Venetian Resort complex, where it just returned after an eight-year stint at Mandalay Bay. Coming back to the Sands felt like coming home, especially as it's been completely remodeled, something it desperately needed. Envision moving out for a while and letting Chip and Joanna Gaines have at your house.
The JCK Show has everything from high-end diamonds to low-end beads and everything in between, including tools, technology, packaging, and all the ancillary stuff that makes the wheels of the industry turn. It's the largest American jewelry show and, along with the Basel fair in Switzerland and the Hong Kong show, is one of the three main jewelry shows in the world.
Next door at the Wynn Resort is the Couture Jewelry Show which, as its name implies, is a high-end curated show. Many of the jewelry design leaders and brands you might know (Gurhan, Marco Bicego, Kwiat, Hearts On Fire, etc.) show here. It's a much smaller show—a few hundred exhibitors vs. a few thousand—making a much calmer experience.
Other shows, including one dedicated to antique and estate jewelry and another to loose gemstones, also take place around these two key main events. This year they consolidated into one location at the Las Vegas Convention Center, rebranding as "The Collective." Since getting around Vegas is never easy, having to get one other place instead of three or four makes it a little less insane. (Watch a quick video experience of the AGTA GemFair Las Vegas loose color gemstone show, at the Las Vegas Convention Center.)
Bookending the shows are the industry's two big charity galas, the Diamond Empowerment Fund Diamonds Do Good Awards and the Jewelers For Children Facets Of Hope dinner.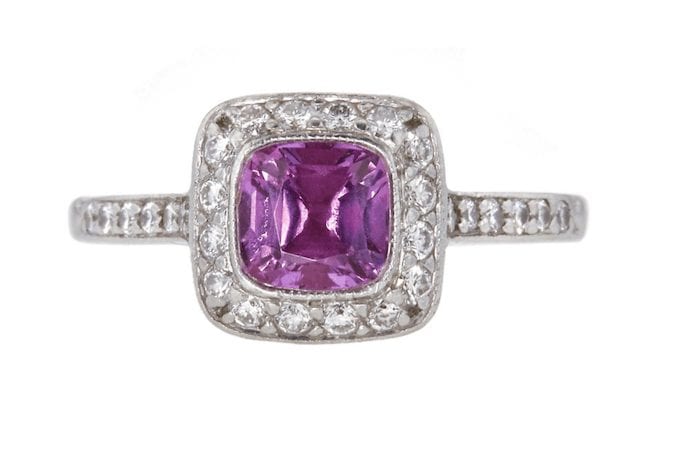 The Diamonds Do Good Awards are held to raise money for education and other empowerment initiatives in countries where diamonds are found or the diamond industry does business. The Awards are relatively recent: D.E.F., a global nonprofit, was founded in 2007 and its first Las Vegas dinner was held in 2014 following two successful events in London and Hong Kong. Funds help students in countries like Botswana, South Africa, India, Namibia, Canada, etc., obtain scholarships or participate in programs to help them achieve their full potential.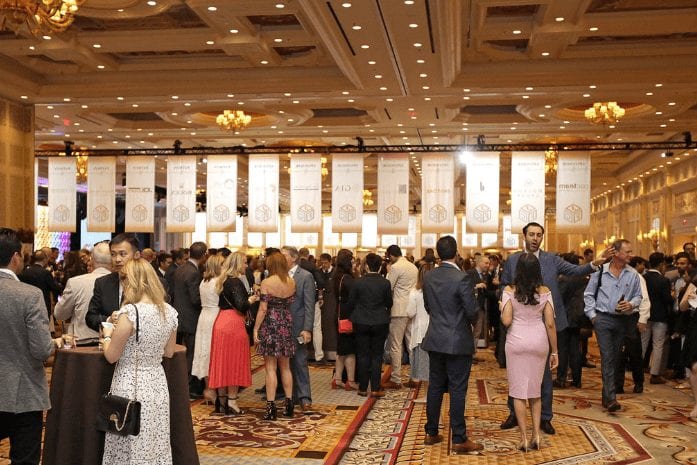 Jewelers for Children is a much older organization. Founded in 1999 by the American fine jewelry industry to benefit children in need, 2019 marked its 21st Facets Of Hope dinner, raising $1.3 million for this year and $56.7 million total since its inception. JFC's legacy charity partner beneficiaries include St. Jude's Children's Research Hospital, the Elizabeth Glaser Pediatric AIDS Foundation, Make-A-Wish America, and National CASA Association. It also helps benefit Make-A-Wish International and the Santa-America Fund, and has provided support to selected other organizations on an ad-hoc basis, such donating to Save The Children for relief efforts in Japan following the devastating earthquake and tsunami in 2010, and the American Red Cross for relief efforts after Hurricane Katrina.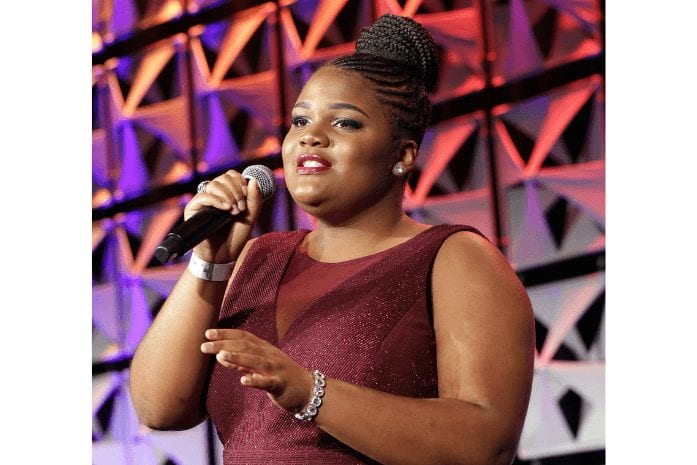 Jewelry Week offers education seminars and other special events, sometimes two or three in a night, necessitating the drive-by appearance: a quick drink, bolt a few hors d'ouvres, see the organization's leaders, grab the press kit and swag bag, and head to the next. Soon it's 9 p.m. but you can't figure out if all those hors d'ouvres equal dinner or not (hint: not) so it's off to a dinner and maybe a late-night regroup at yet another after-hours event before dropping, exhausted, into bed well after midnight with alarm set to get up on time for the next 7:30 a.m. breakfast.
It's all about the feet
Planning for Las Vegas Jewelry Week depends on what part of the industry you're in, but one thing is universal: everyone in the industry compares notes about packing, and the shoe selection has been elevated into serious competition. About a week before leaving, women (and even a few guys) in the industry start posting their shoe lineup on Facebook. The record I saw among friends this year was a whopping 17 pairs. My personal record, back in the early aughts, was 13.
Yes, you do need all those shoes. Even though I am well into being what the French politely call une femme d'un certain âge and have given up wearing heels for everything in Vegas but the Diamonds Do Good gala, the only way to survive the shows is by changing your shoes every day, if not several times a day. (The alternative is renting a scooter which, unless you've got a cast on your foot, nobody does.)
Years ago, the Couture Show was held in Phoenix prior to the Las Vegas shows. Its opening reception was the Saturday evening before Memorial Day, and the JCK Show didn't end until Tuesday evening 11 days later. The desert in June can be scorching but indoors can be refrigerated, so as a (male!) friend observed, "you have to bring every damn thing you own." And because those were still the days when you wouldn't dream of attending a show in anything but suits, hose, and heels—then changing into cocktail or formal attire for evening—packing was insane. At least it was before the days of baggage fees.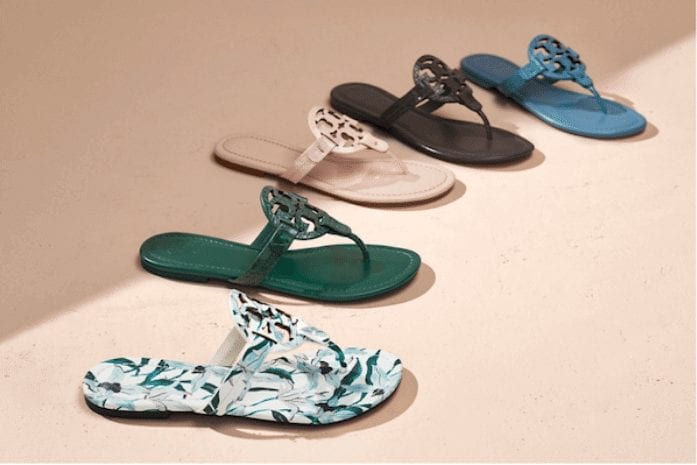 Today, the shows are shorter: one week from start to absolute finish, and most people leave sooner. The Couture Show moved to Las Vegas years ago and runs simultaneously with JCK instead of prior to it, and everything is more relaxed and casual (jeans!). Even the JFC charity dinner went from formal to casual dress in anticipation of the outdoor dance party following. The only really fancy event left is the Diamonds Do Good Awards, and even that is no longer black tie, just "festive" dress.
Still, there are jeans and there are jeans. Jewelry-show jeans are of course topped with a beautiful blouse and paired with designer sandals (changed often as discussed.) So you're still holding your breath at the baggage scale, and you know that suitcase is not going to get lighter coming home. At least, however, you can wear flat sandals (bless Tory Burch!) and by the end of the day, you have a fighting chance of not only still being able to walk, but also of not having cankles.
Those of us in the industry love to groan and complain about it, but we still wouldn't have it any other way. Here are a few photos from 2019 Jewelry Week:
The Diamonds Do Good gala, which hosted a balloon auction onsite to raise even more money. Photo credit: Reed Jewelry Group

Networking at the Diamonds Do Good cocktail hour. Photo credit: Reed Jewelry Group

Trying on a gold and diamond Rolex and some bracelets at the Antique Jewelry & Watch Show. Photo Credit: Sandro Art + Photography.

An estate jewelry paradise—the Antique Jewelry & Watch Show floor. Photo Credit: Sandro Art + Photography.

Trying on bold '80s gold (it's back!) at the Antique Jewelry & Watch Show. Photo Credit: Sandro Art + Photography.

On the Couture Show floor. Photo Credit: Sandro Art + Photography

The Couture Show's opening reception at the Wynn. Photo Credit: Sandro Art + Photography

The Wynn is a more relaxed atmosphere than the Sands next door. Photo Credit: Sandro Art + Photography

An estate jewelry paradise—the Antique Jewelry & Watch Show floor. Photo Credit: Sandro Art + Photography.

Yes, there really was a "planetarium" on the show floor! It featured an IMAX-style movie ride through space with images of jewelry superimposed on it. Photo by author.

A very glamorous booth. Yes, those are real flowers! Photo credit: Reed Jewelry Group

Necessary refueling: Starbucks! Photo credit: Reed Jewelry Group

Picking up badges in the Sands registration hall. Photo credit: Reed Jewelry Group

Another view of the JCK Show floor. Photo credit: Reed Jewelry Group

The JCK Show keynote address was given by His Excellency Dr. Mokgweetsi Eric Keabetswe Masisi, president of the Republic of Botswana. Photo Credit: Sandro Art + Photography

Looking at merchandise at a booth during the JCK Luxury Show. Photo credit: Reed Jewelry Group

Not everything is behind glass: the JCK Show also offers some inexpensive fashion jewelry options. Photo credit: Reed Jewelry Group

Le Vian is a leading jewelry brand at the JCK Luxury Show, which opens a few days prior to the main show and remains open through the end. Photo credit: Reed Jewelry Group

Taking a break on the JCK Show floor. Photo credit: Reed Jewelry Group

Navigating The Collective: AGTA GemFair, the Antique Jewelry & Watch Show, and Premiere, a new general-category jewelry show at the Las Vegas Convention Center. Photo Credit: Sandro Art + Photography

Getting ready to walk the Couture Jewelry Show with its signature annual souvenir tote. Having a full collection of these is a point of pride! Photo Credit: Sandro Art + Photography
//= get_template_directory_uri() ?> //= get_template_directory_uri() ?> //= get_template_directory_uri() ?> //= get_template_directory_uri() ?> //= get_template_directory_uri() ?> //= get_template_directory_uri() ?>
©2011-2023 Worthy, Inc. All rights reserved.
Worthy, Inc. operates from 45 W 45th St, 4th Floor New York, NY 10036