Worthy's Hot List for July 2018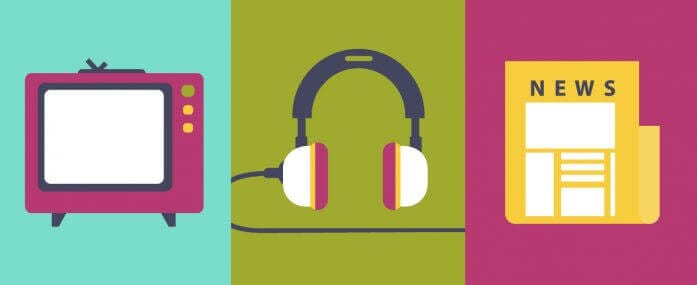 July is hot, hot, hot, so we're extra excited to bring you this installment of our monthly Hot List! Whether or not you can handle the heat, there are plenty of things to be excited for this month. We know you're busy, but hope you'll take a break to indulge in some entertainment we think is worthy of you. Check out our hot list for July to see what we're buzzing about from movies to TV and everything in between.
Movies
Summer movies are known to be on the lighter side and theaters these days are showing a parade of blockbusters. But if sci-fi or superheroes aren't your thing, don't fret! "Mama Mia! Here We Go Again" premieres July 20th and it promises to fill your lighthearted, ABBA-loving desires.
The sequel to 2008's "Mama Mia!" an onscreen version of the celebrated play, welcomes back the amazing Meryl Streep playing hotel-owner, and one of our favorite fictional single moms, Donna. This time around it's Donna's daughter Sophie (Amanda Seyfried) who is running the show while expecting her first baby with Sky. Donna's friends are quick to help and guide Sophie through her pregnancy, with plenty of flashbacks to Donna's early days on the island. Oh and Cher plays Meryl Streep's mother in a platinum blond wig and if that isn't enough to make you see this movie, we don't know what is.
This film promises to be the light-hearted escape from your summer stress you need. If you want something that will let you feel all the feels you're looking for, "Eighth Grade." Written and directed by the brilliant Bo Burnham, the film comes to theaters on Saturday, July 13th. The story follows Kayla (played by Elsie Fisher) during her final week of the eighth grade before moving on to high school. As it was for many of us, Kayla's final year of middle school has been a disaster and the film tackles issues like anxiety, body image and the stresses of growing up. Eighth Grade has already been well-received by critics while showing at Sundance this past winter. This R-rated film may not be one to take your kids to, but we bet it will leave you feeling closer to them.
TV
"Sharp Objects" – a new limited series on HBO, will tie you over before the next season of "Big Little Lies." This eight-part series is based on Gillian Flynn's novel of the same name (you may know her from Gone Girl) and stars Amy Adams as Camille Preaker, a St. Louis crime reporter who returns to her hometown of Wind Gap, Missouri, when two young girls are murdered. But Camille's return stirs up lots of old and difficult memories which we see through flashes during the episodes, blending the past and present into a complex and fascinating story. This one isn't for the faint of heart, but there's nothing faint about you, is there?
Divorce + Home Improvement
Take a moment to Google "can a marriage survive building a house" and you will find yourself with hundreds if not thousands of articles of how to make sure construction and home renovation doesn't ruin your marriage. So it seems logical that couples that make their lives about home improvement would be more susceptible to this marriage pitfall. Combine with with HGTV celebrity status and you've got a recipe for disaster.
Two of home improvement's biggest celebrity couples are Chip and Joanna Gaines from "Fixer Upper" and Tarek and Christina El Moussa from "Flip or Flop". If you've never heard of either of these couples, don't worry. We've got it all right here.
Chip and Joanna Gaines of Waco, Texas, own and operate a number of business ventures as a couple, including a store, the construction company Magnolia Homes and, since 2013, the hit TV show "Fixer Upper". The couple also have five children and a full farm. When the couple decided to end the show after the fifth season in April, the internet was swirling with rumors of divorce. However, Chip assured fans and the media that divorce was not on the horizon: "we're as healthy as we've ever been, I just didn't want to continue pushing the envelope to the fullest extent… we're really thankful we have the opportunity to sort of step back and take a break." That all makes sense if you think about the stress of raising a family, keeping a farm, running their businesses and filming a reality TV show 11 months out of the year.
For Tarek and Christina El Moussa, things have not gone as well. Their show, "Flip or Flop", debuted in 2013 and shows the highs and lows of home renovations. However, the couple separated in 2016 and officially divorced in 2017, a process well documented on social media and in the gossip column. Surprisingly, the former couple is continuing to film their show as exs and has so far come out with two episodes for season 8. Get ready for plenty of awkward moments caught on camera! Brings a whole new meaning to flip or flop, am I right?
Got something hot you think we should be talking about? Email us at [email protected] to let us know!
//= get_template_directory_uri() ?> //= get_template_directory_uri() ?> //= get_template_directory_uri() ?> //= get_template_directory_uri() ?> //= get_template_directory_uri() ?> //= get_template_directory_uri() ?>
©2011-2023 Worthy, Inc. All rights reserved.
Worthy, Inc. operates from 25 West 45th St., 2nd Floor, New York, NY 10036