Top 10 Best Divorce-Related Movies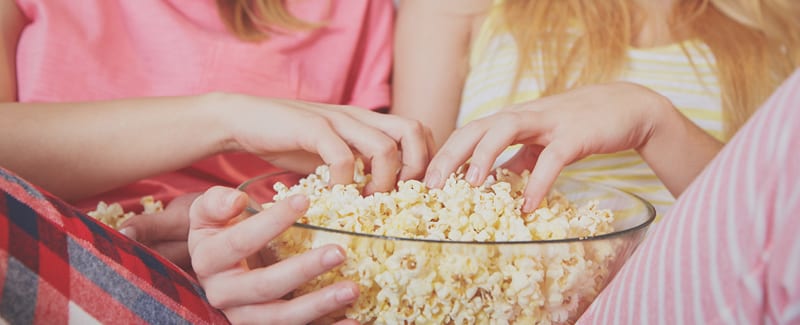 Going through a divorce is an emotional roller coaster ride. So is piecing your life together again afterward. From one moment to the next, we may find ourselves laughing and crying, or doing both at the same time, for a myriad of reasons. Sometimes the best medicine is seeing how others, including fictional characters, face the same challenges we face, and how they overcome them. Or don't. Real-life doesn't usually come with a Hollywood ending. Often it's a Hollywood beginning or a Hollywood middle, and we must find our blessings, or create them, amidst the havoc. Below are a few of my favorite divorce-related movies personifying the destruction caused by divorce and the beauty that can arise from it.

1. Kramer vs. Kramer

"Kramer vs. Kramer" follows Ted Kramer (Dustin Hoffman), when his wife Joanna (Meryl Streep) leaves him because he prioritizes work over family. Ted re-evaluates his priorities as he learns how to clean up around the house and parent his young son, who gets caught in the crossfire when a nasty custody battle ensues.

2. Mrs. Doubtfire

In "Mrs. Doubtfire", the world of Daniel Hillard (Robin Williams), a caring but irresponsible father, comes crashing down after a judge restricts his parenting time to once a week. Daniel then discovers his ex-wife is looking for a nanny, so he creates the persona Mrs. Doubtfire, a female English nanny, and applies for the job. That way, Daniel believes, he can spend more time with his children and ultimately become the parent he wants to be.

3. Under the Tuscan Sun

"Under the Tuscan Sun" follows Frances (Diane Lane), a 35-year-old book editor who just went through a turbulent divorce. Her friends encourage her to leave her home in San Francisco to visit Tuscany. On the spur of the moment, she buys a dilapidated villa in the Tuscan countryside. As she repairs the villa, she repairs her life. Frances learns that although things have not gone the way she had expected, she is still able to fulfill her desires.

4. It's Complicated

"It's Complicated" tells the story of Jane Adler (Meryl Streep) and Jake Adler (Alec Baldwin) who reunite 10 years after divorce at their son's college graduation. They sleep together even though he's now remarried and she's in a new relationship. That makes her life, well, more complicated. The film conveys how even when a divorce seems to have been settled for a long time, new feelings and tensions can stir it up again.

5. Enough Said

"Enough Said" follows Eva (Julia Louis-Dreyfus), a divorced woman whose child is about to move out of the house. She meets Marianne (Catherine Keener), another divorcée who she believes embodies her ideals. Marianne inspires Eva to be her best self and give romance another try with a kind and funny man named Albert (James Gandolfini), whom Eva soon discovers is Marianne's "no-good" ex-husband. This film shows how emotions run high even if all seems to be well in the post-divorce world. It also exposes how divorce can cause us to demonize our ex-spouses.

6. When Harry Met Sally

"When Harry Met Sally" follows Harry (Billy Crystal) and Sally (Meg Ryan) over 11 years. They meet each other on multiple occasions, become friends, question whether men and women can have platonic friendships, and ultimately fall in love. This film conveys that there is no greater time than the present to improve our lives, an especially important lesson post-divorce.

7. Something's Gotta Give

"Something's Gotta Give" tells the story of Harry Sanborn (Jack Nicholson), a sixty-something music executive who only dates younger women. He has a heart attack while at visiting the house of his girlfriend's mother, Erica Barry (Diane Keaton). As Erica helps nurse Harry back to health, they begin to fall for each other. Exploring the question of whether age matters when it comes to finding love and companionship, this film beautifully depicts how passionate romances can form later in life, too.

8. Crazy, Stupid, Love.

"Crazy, Stupid, Love." follows Cal Weaver (Steve Carell), a man who is living a seemingly ideal life with a successful career, upscale home, and beautiful family. That is until he finds out that his wife Emily (Julianne Moore) has been unfaithful to him and wants a divorce. While struggling to re-enter the dating world, Cal meets Jacob (Ryan Gosling), a player who has mastered casual dating and wants to teach Cal his player ways.

9. The Parent Trap

"The Parent Trap" follows two identical twin sisters separated at birth as a result of their parents' divorce. They meet at summer camp and devise a plan to make their parents fall in love again by switching places and prompting their parents to reunite by returning them. The film (whether the original from 1961 or the 1998 remake) explores second chances.

10. Eat Pray Love

Based on the memoir by the same name, "Eat Pray Love" follows Elizabeth Gilbert (Julia Roberts), a woman who is dissatisfied with her life. She leaves her husband and travels the world to find herself. She finds pleasure in eating delicious food in Italy, peace from praying in India, and a new love in Bali. The film encourages divorcées to leave their comfort zone after divorce to discover who they are without a spouse and ultimately find their passions.

//= get_template_directory_uri() ?> //= get_template_directory_uri() ?> //= get_template_directory_uri() ?> //= get_template_directory_uri() ?> //= get_template_directory_uri() ?> //= get_template_directory_uri() ?>
©2011-2023 Worthy, Inc. All rights reserved.
Worthy, Inc. operates from 25 West 45th St., 2nd Floor, New York, NY 10036