What Did Celebrities Do with Their Rings After Divorce?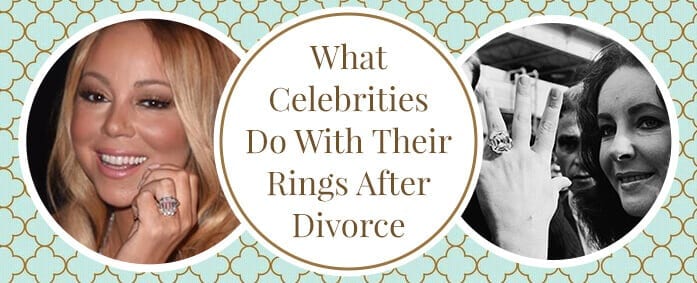 We're fortunate to get a glimpse into the lavish lifestyles celebrities lead, and it's always wonderful to hear the news of an engagement or wedding. Sadly, famous people go through heartbreaks just like the rest of us, and when a divorce or breakup occurs, the question of "what to do with my ring?" remains. Some famous engagement rings have been sold, others have been returned, and still others have been kept. If you're wondering what to do with your own ring after a split, you may find some inspiration here.
Taylor Armstrong
A month after Taylor Armstrong, filed for divorce from Russell Armstrong in 2011, he tragically committed suicide. The star of "Real Housewives of Beverly Hills" had to pay off her late husband's outstanding debts by surrendering an undisclosed sum of money plus personal property including her $250,000 engagement ring to a group of investors. She had originally planned to keep the ring to pass down to her daughter.
Ellen Barkin
Ellen Barkin and Ron Perelman divorced in 2006 after a six-year marriage. Ellen, deciding that "These are just not memories I want to wear out every day", opted to auction off her jewelry, including her wedding and engagement rings, for a little over $20 million. She and her brother invested the money into their film production company.
Kim Basinger
Alec Baldwin and Kim Basinger celebrated their upcoming nuptials with a 3.7-carat Tiffany engagement ring and were married in 1993. The couple divorced in 2002, and in 2004, the ring was sold for $59,750 at a Christie's auction benefiting the Performing Animal Welfare Society.
Mariah Carey
Mariah Carey was thrilled to be engaged to billionaire James Packer, but he called off the nuptials after an argument that took place during a vacation. Because the breakup wasn't Mariah's idea, she was permitted to keep her $10 million engagement ring. Read more about Mariah Carey's engagement rings.
Lady Gaga
When Taylor Kinney proposed to Lady Gaga with a heart-shaped diamond ring from Lorraine Schwartz, the 6-carat sparkler took the world by storm. The couple had been together for five years when they decided to break up. Lady Gaga said that she was "incredibly sad" to return the ring, but that she needed to do so in order to receive closure before moving on.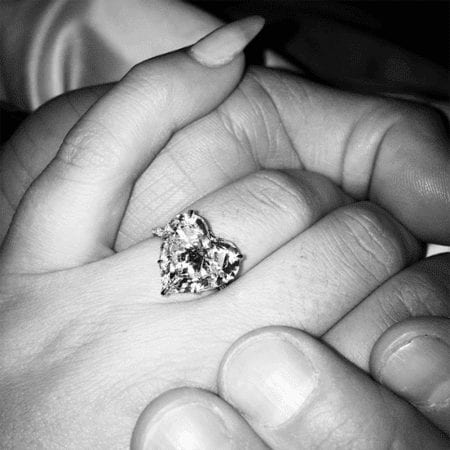 Camille Grammer
Kelsey and Camille Grammer were married for 13 years before divorcing in 2011. Kelsey was re-married just two weeks later; meanwhile, Camille continued to wear her 10-carat diamond ring, which was given to her as an anniversary gift. In an interview with Life & Style Magazine, she said that the ring was a reminder of how much Kelsey cared for her in the past. She still has her wedding and engagement rings in a safe; she plans to pass them on to her daughter.
Paris Hilton
When Paris Hilton and Paris Latsis split up in 2005 when Latsis said he wasn't ready for marriage, the 24-carat yellow diamond engagement ring was given to Hilton. The star decided to send her ring to auction, where it fetched $4.7 million. In a touching act of charity, the proceeds from the ring's sale were donated to help victims of Hurricane Katrina.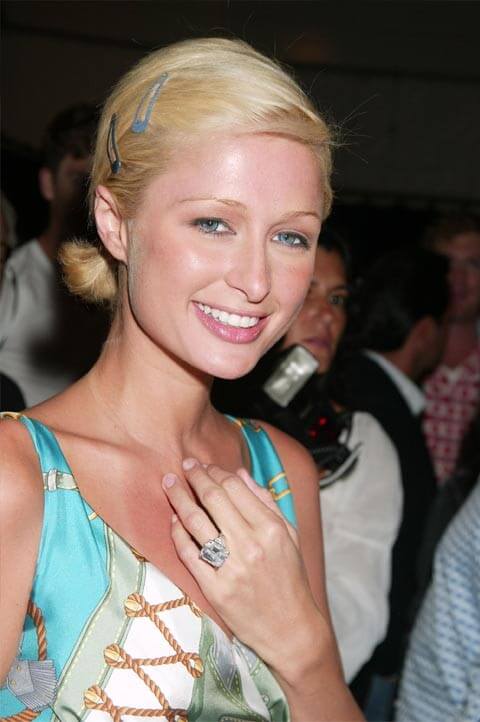 Kim Kardashian
Kim Kardashian, who made it to our list of celebrity rings bought for more than 1 million dollars, received a gorgeous $2 million engagement ring from Kris Humphries, but their marriage lasted just 72 days. After the 20.5-carat Lorraine Schwartz ring was returned to Kris, it was auctioned off by Christie's in New York. Bidding started at just $100,000, but the winning bid was $620,000 – an absolute bargain considering the original cost of the ring.
Jennifer Lopez
When Jennifer Lopez and Ben Affleck broke up in 2004, the $1.2-million pink diamond ring was returned to Affleck. He decided to sell the ring back to Harry Winston.
Elin Nordegren
When Elin Nordegren caught wind that Tiger Woods was cheating, she decided to sell her jewelry after the divorce. Her collection, worth about $2.5 million, was sold by Sotheby's. The sale was conducted "without provenance" to prevent buyers from learning about its past ownership.
Elizabeth Taylor
Elizabeth Taylor and Richard Burton married and divorced one another twice between 1969 and 1978. After the second divorce, Elizabeth sold the famous Taylor-Burton diamond at auction, where it fetched approximately $5 million. Taylor used part of the proceeds to fund the construction of a hospital in Botswana.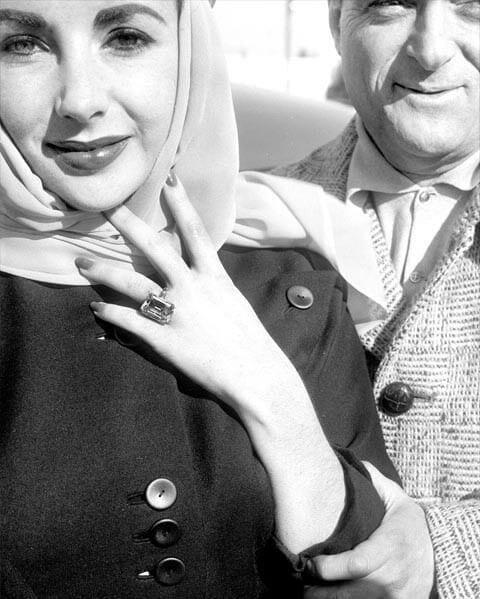 Sources
//= get_template_directory_uri() ?> //= get_template_directory_uri() ?> //= get_template_directory_uri() ?> //= get_template_directory_uri() ?> //= get_template_directory_uri() ?> //= get_template_directory_uri() ?>
©2011-2023 Worthy, Inc. All rights reserved.
Worthy, Inc. operates from 45 W 45th St, 4th Floor New York, NY 10036