How to Deal with Sending Your Kids to Share Their Summer Vacation with Your Ex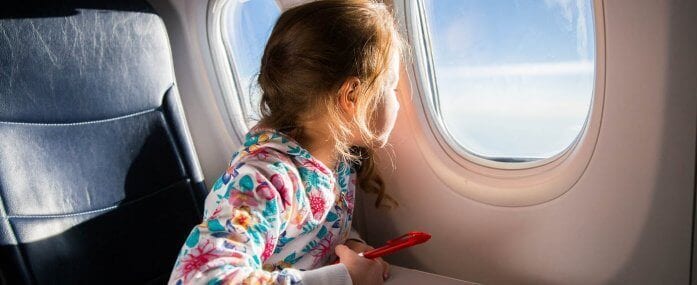 One source of strife between ex-spouses is who has custody of the kids during their summer vacation. During the summer, kids do not have the same consistent schedules they do during the school year. As a result, many divorced parents are forced to address the question of where the kids should go and when. I know that question has, over the years, been a source of strife for my ex and I.
Early on, the specific question for us was whether to send our children to summer camp or to Hong Kong, where my ex now lives. For years, I won out against my ex. My children wanted to go to camp, so I fought tooth and nail for them to go. My thought was that my children were too young to fly 16 hours to Hong Kong without adult supervision. And that seemed like the correct stance — at the time.
But, as all children do, mine got older. As they reached adolescence, they became less interested in summer camp and teen tours. I was finally forced to face this seemingly grim reality when, one day, my eldest daughter, who was almost 16 at the time, told me she wanted to go to Hong Kong over the summer. I no longer could, in good faith, maintain my position. It would be one thing if my ex were depriving her of summer camp, but at this point, my daughter no longer wanted to go and instead wanted to be with her father.
As a mom, it is my job to protect my children's best interests. This time, however, there was no way for me to claim it was in my daughter's best interest to go to camp or do any summer programs here in the States, as she had done since she was a little girl. It became clear to me that it was now in her best interest to go to Hong Kong. That is why I ultimately gave her my blessing, and off she went.
To my relief, my daughter came home eager to tell me about all of the new experiences she had with her father, stepmother, and new baby sister.
To my relief, my daughter came home eager to tell me about all of the new experiences she had with her father, stepmother, and new baby sister. The following summer, my younger daughter made the trip as well, and then that subsequent Christmas, all three of my children visited their father for the first time. Now my eldest daughter is almost 19, and she and her two younger siblings are returning to Hong Kong again to visit their father for a few weeks.
So what did I learn?
First and foremost, it is crucial to cooperate with your ex. You may feel compelled to escalate every conflict you have with each other, Cold War style. Your philosophy on raising your children is flawless, after all, while his philosophy is flawed. Therefore, it is up to you to ensure that yours prevails over his. Right?
Wrong.
The conflicts you have with your ex post-divorce are not about you. They are about your children. You may want everything to go exactly the way you plan, but, the truth is, your plan may not necessarily be the best one for your kids. I remember that first summer in question, I wanted my daughter to complete one more program here. But she had no desire to be in a summer program for the whole summer. We may act like we are right about everything, but, in reality, we are often not, at least not entirely.
Sometimes my ex is correct, and this was one of those times. My children needed to spend more time with their father, and summer was the perfect opportunity for them to do that. I am not afraid to say my children came back better for their experiences with him.
Compromising is essential to co-parenting, even though it can be challenging at times. The compromise I made with my ex was that my daughter enrolled in a program for the first half of the summer and then visited her father for two weeks. As a result, my daughter got to experience the best of both worlds, even worlds 8,000 miles apart.
//= get_template_directory_uri() ?> //= get_template_directory_uri() ?> //= get_template_directory_uri() ?> //= get_template_directory_uri() ?> //= get_template_directory_uri() ?> //= get_template_directory_uri() ?>
©2011-2023 Worthy, Inc. All rights reserved.
Worthy, Inc. operates from 25 West 45th St., 2nd Floor, New York, NY 10036