Worthy's Single Mom Summer Travel Guide – New York Area Edition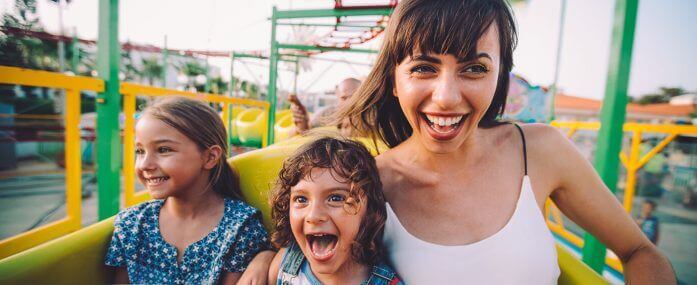 If you're a single mom, summer travel may be a luxury and not necessarily in the budget. Airfare can get expensive, especially when purchasing tickets for the entire family, potentially pricing you right out of a much-needed vacation. Luckily, you don't have to spend thousands of dollars to get on a plane or take extra time off from work to experience the change of scenery you've been looking for. The New York metropolitan area is filled with hidden gems and destination spots. Depending on where you live, some of them may be just around the corner or a few hours away by train or car. Whether you're traveling solo, with your girlfriends, kids, or a significant other, day tripping or overnighting it, Worthy has a plan for you.
New York State
Mohonk Mountain House
Choose one of Mohonk Mountain House's Victorian-era accommodations and enjoy outdoor activities, live entertainment, an award-winning spa, and on-site dining. On the pricier side but worth a visit at least once.
Woodstock
We know you've heard of Woodstock but have you ever actually visited? We highly recommend a trip there this summer when you're itching to get out of the house and outside. Take a hike to see the sunset at Overlook Mountain or eat an incredibly fresh lunch at Sunfrost Farm. To find more attractions for your upcoming visit to Woodstock, check out TripAdvisor's list.
New York City
Coney Island
According to "Time Out," "the best time to go to Coney Island is between Easter and Halloween, during which the rides at Luna Park run on the weekends…until Memorial Day." We're not sure we agree. Whether you drive or hop on one of the many subways that go there, a day with family or friends in Coney Island this summer may be just what the doctor ordered. Grab a beer, have a hot dog, ride the Ferris wheel, and create lifelong memories all at the same time.
Brooklyn Bridge Park
Take in the incredible views from Brooklyn Bridge Park this summer. After walking along the Brooklyn Bridge for some exercise, take a load off in Dumbo and stay for a ride on Jane's Carousel. Lounge and enjoy some excellent Italian food at Cecconi's DUMBO or go at night for a weekly movie viewing on Pier 1.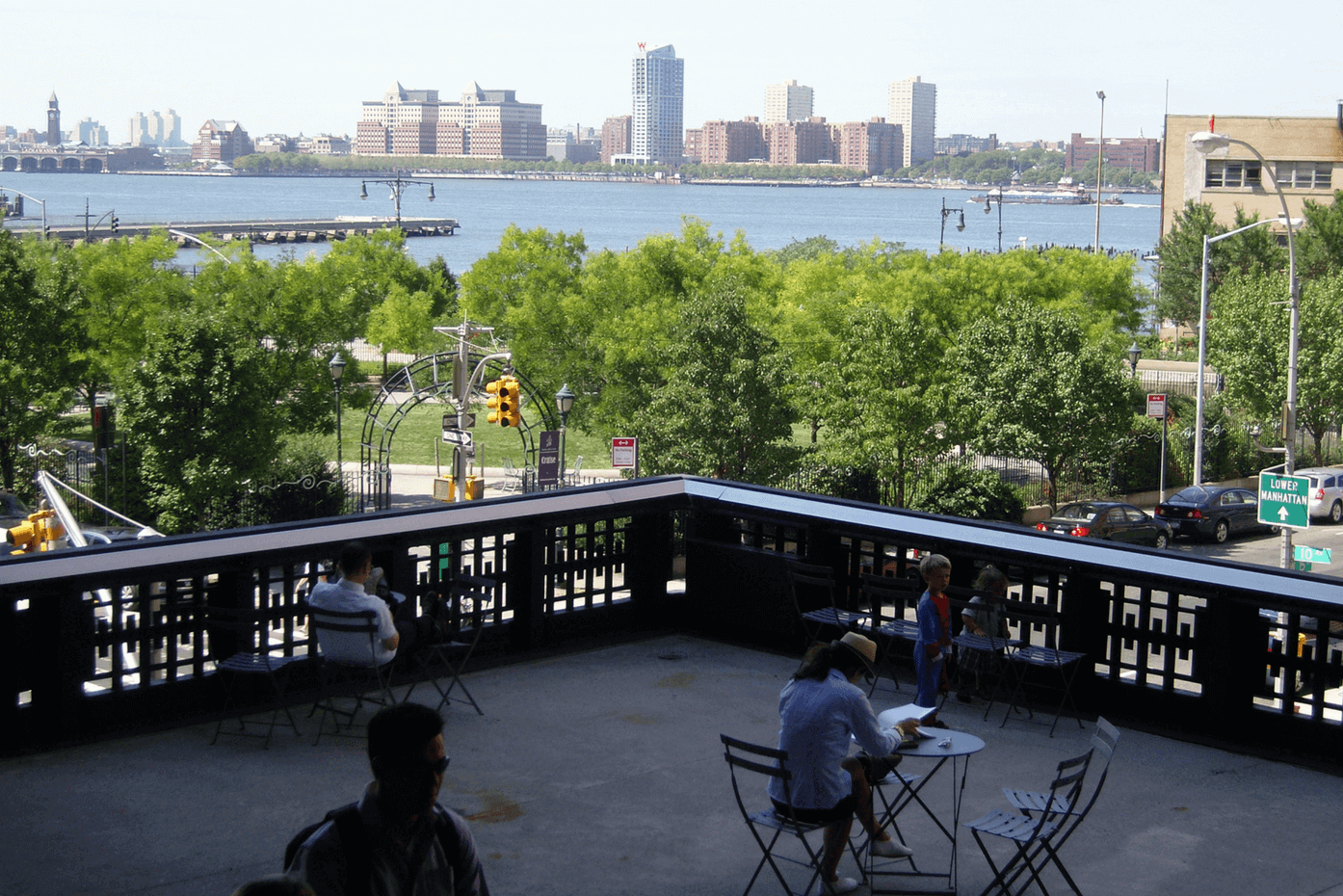 High Line
Walk along the High Line to achieve an in-depth exploration of New York City. Make sure to check their website for upcoming events for the whole family and then download Friends Of The High Line's new iPhone app to get an even deeper experience. Be sure to check out the Whitney Museum, now located at the southern entrance to the High Line, while you're there.
9/11 Memorial
While the most solemn site on this list, the 9/11 Memorial is by far the most enlightening and educational. Pay tribute to the tragic events of the day that will live in our country's heart and memory forever. Surrounding attractions include Westfield World Trade Center, an architectural and shopping experience.
Long Island
Fire Island
Visit Fire Island's famous Lighthouse or Robert Moses State Park for a tan on the beach before you go parasailing. Because every beach on Fire Island has a distinct personality, stay a few days or come back again and again.
Wine Country
Just because you don't live in California doesn't mean you have to miss out on great wine. Hop in the car or on a train if you're planning on indulging (Who could blame you?), and make the trek to East End. Long Island's Wine Country is not only beautiful but also home to numerous world-class vineyards.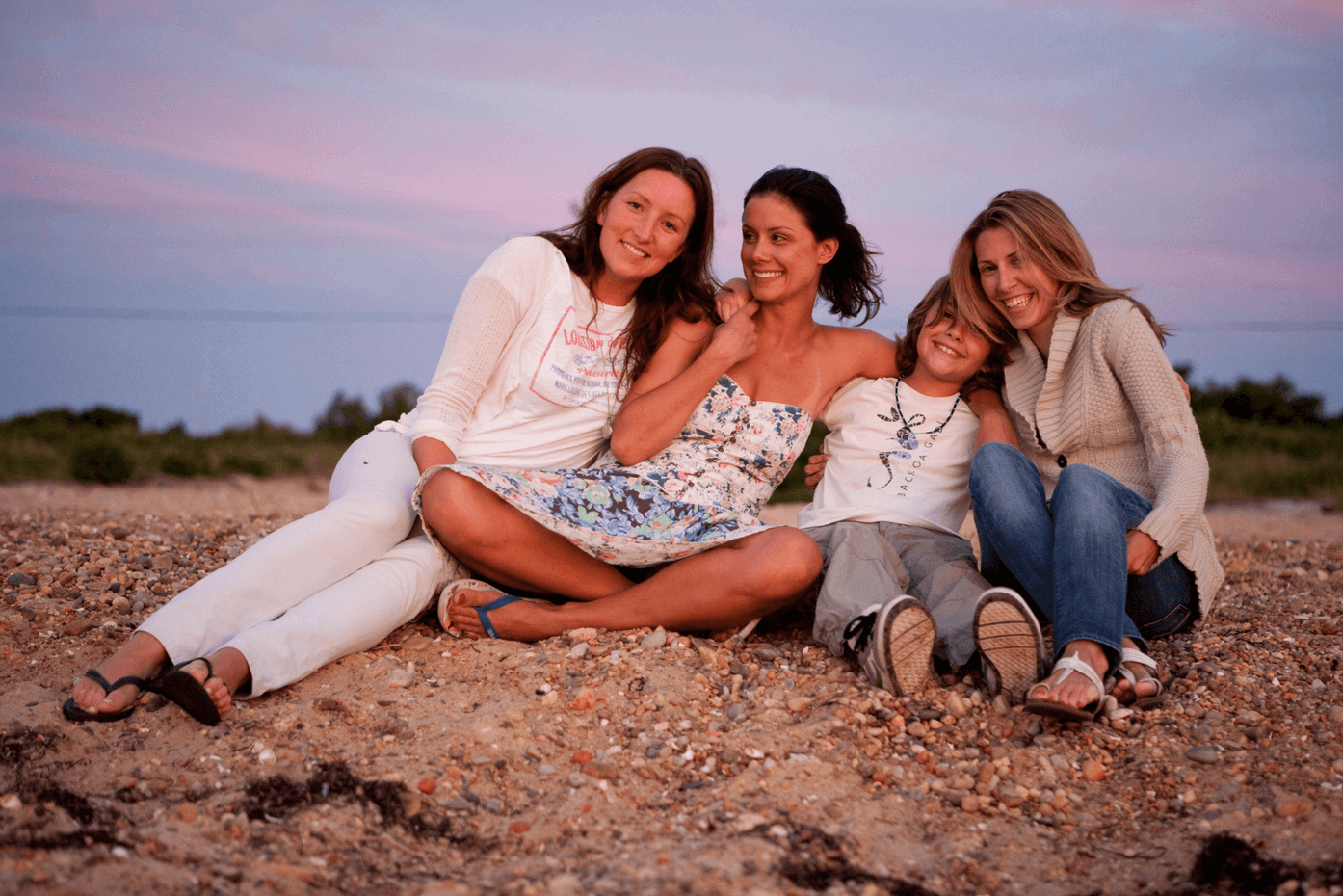 The Hamptons
It's true, spending a weekend in the Hamptons is just as amazing as everyone says. Head to Ditch Plains Beach for a great view of the ocean as well as the surfers hanging 10 while the kids run through the Long Island Sound. Hungry? Stop at Bay Burger for what may be the best burger around. When it comes to bars and nightlife, the Hamptons are pretty chill but Ruschmeyer's in Montauk is perfect for an outdoor option, great music, and games. For more ideas on how to entertain the whole family while spending time at the "end of the world," visit this guide.
Jersey Shore
Spring Lake
Just south of Belmar, take the weekend to tan in Spring Lake, New Jersey. With your friends? Eat dinner along the water at Bareli's By The Sea or The Breakers. Nothing's better than a glass of white wine with the sea breeze blowing through your hair anyway.
Ocean Grove/Ashbury Park
It's hard to beat Ocean Grove when it comes to the Jersey Shore. Take some time to visit classics like The Stone Pony or make your way north to Long Branch for lunch at Ocean Place Resort before shopping at Pier Village and hitting the beach.
Long Beach Island
Whether it's for a day, a weekend, a week, or the entire summer, you'll feel right at home in the shore towns of Beach Haven, Ship Bottom, and Surf City. Take in a little culture after taking in some rays when you visit the Long Beach Island Foundation of the Arts & Sciences. This year-round cultural facility offers classes, exhibits, arts and crafts, children's theatre, films, and yoga.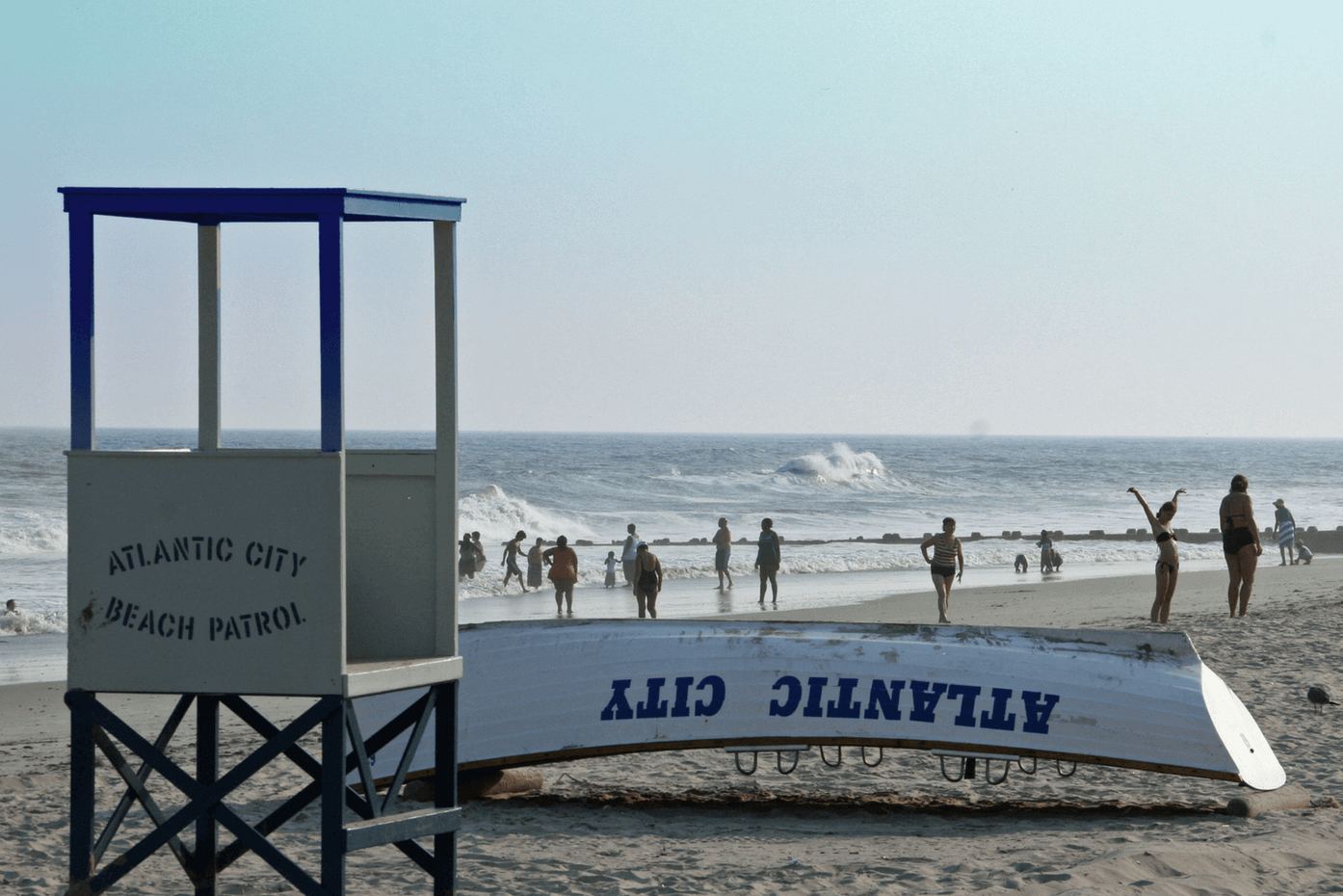 Atlantic City
Oh, Atlantic City, the east coast's Las Vegas, if you will. Not quite as hot, definitely more humid, and home to some of the best beaches this side of New Jersey, Atlantic City can be a fun getaway for you and the girls. GNO could include dinner at one of the area's famed restaurants before spending the night trying your luck at the casinos that initially put Atlantic City on the map. For added luxury, book a stay at the Water Club at Borgata or the Ocean Resort Casino.
Cape May
At the southernmost tip of the Garden State lies Cape May. Home to some of the most beautiful views of the Atlantic Ocean there is, it's also home to America's oldest seaside resort. Take the family and stay at the Sea Crest Inn where your biggest problem will be deciding between the beach or the large hotel front pool or Congress Hall Hotel. Dine on the porch of La Verandah where the ocean's breeze will cool you down from the sun's rays or have a burger at Cabanas Beach Bar and Grill.
Connecticut
Club Getaway
This one has "Fun for the Whole Family" written all over it. Club Getaway in Kent, Connecticut is the adventure resort of adventure resorts. The all-inclusive resort includes "extensive menus to satisfy any taste." But of course, none of the activities or meals can beat the s'mores the resort is famous for. Club Getaway is just as much fun if you're single and traveling solo, too.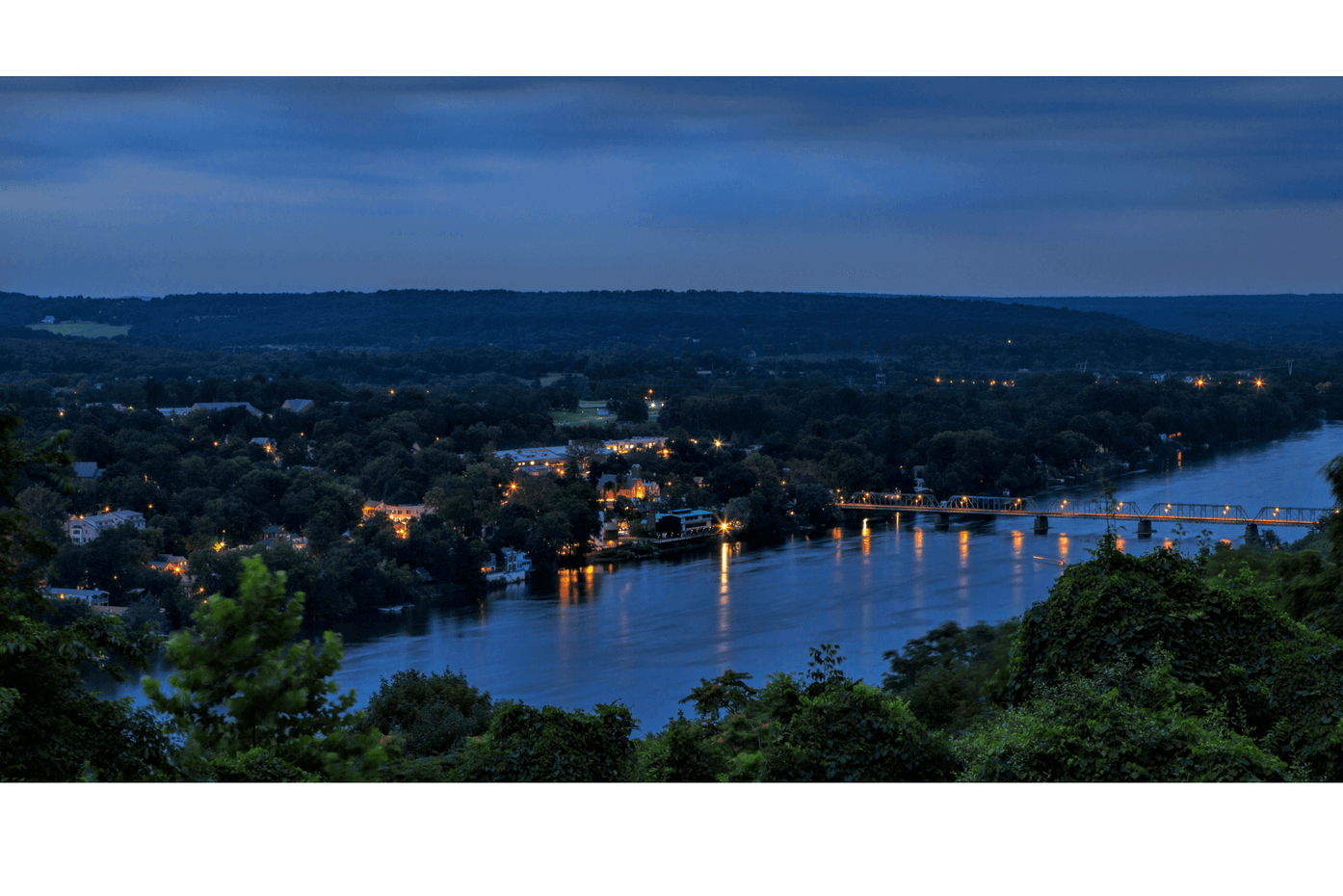 Mystic
A Connecticut treasure, Mystic is the perfect locale to explore with family, friends or a significant other. Arrive early enough in the day for brunch at Rise or one of Mystic's many enticing eating establishments. Afterwards, take a stroll through Mystic's downtown to the Spice & Tea Exchange, Mystic Army & Navy Store, and a plethora of one-of-a-kind boutiques that make this small historic village a bona fide shopping destination. Don't forget to spend a few hours at Mystic Aquarium and Mystic Seaport Museum, New England's largest maritime museum, and learn all about the history behind the beauty.
Pennsylvania
The Lodge at Woodloch
Located in Hawley, PA, The Lodge at Woodloch is an escape from reality. Though fabulous with a significant other, we highly recommend bringing a few of your girlfriends for a weekend (or longer) to what is by far one of our favorite destinations on this list. Whether you opt for a beautifully appointed double room or a luxurious suite, it's not just the soothing accommodations or world-class spa that will make leaving ever so hard. While the on-site Lotus Salon is sensational enough to keep you relaxed and happy, it's the idyllic setting and overall wellness aspect of the entire resort that'll ultimately reel you in. Whether you're a fitness guru or looking to get in shape, obsessed with clean eating and healthy cooking or wanting to learn more about it, enjoy crafting, or are always eager to hear engaging speakers, The Lodge at Woodloch is the place to be this summer and throughout the year. Group rates are available.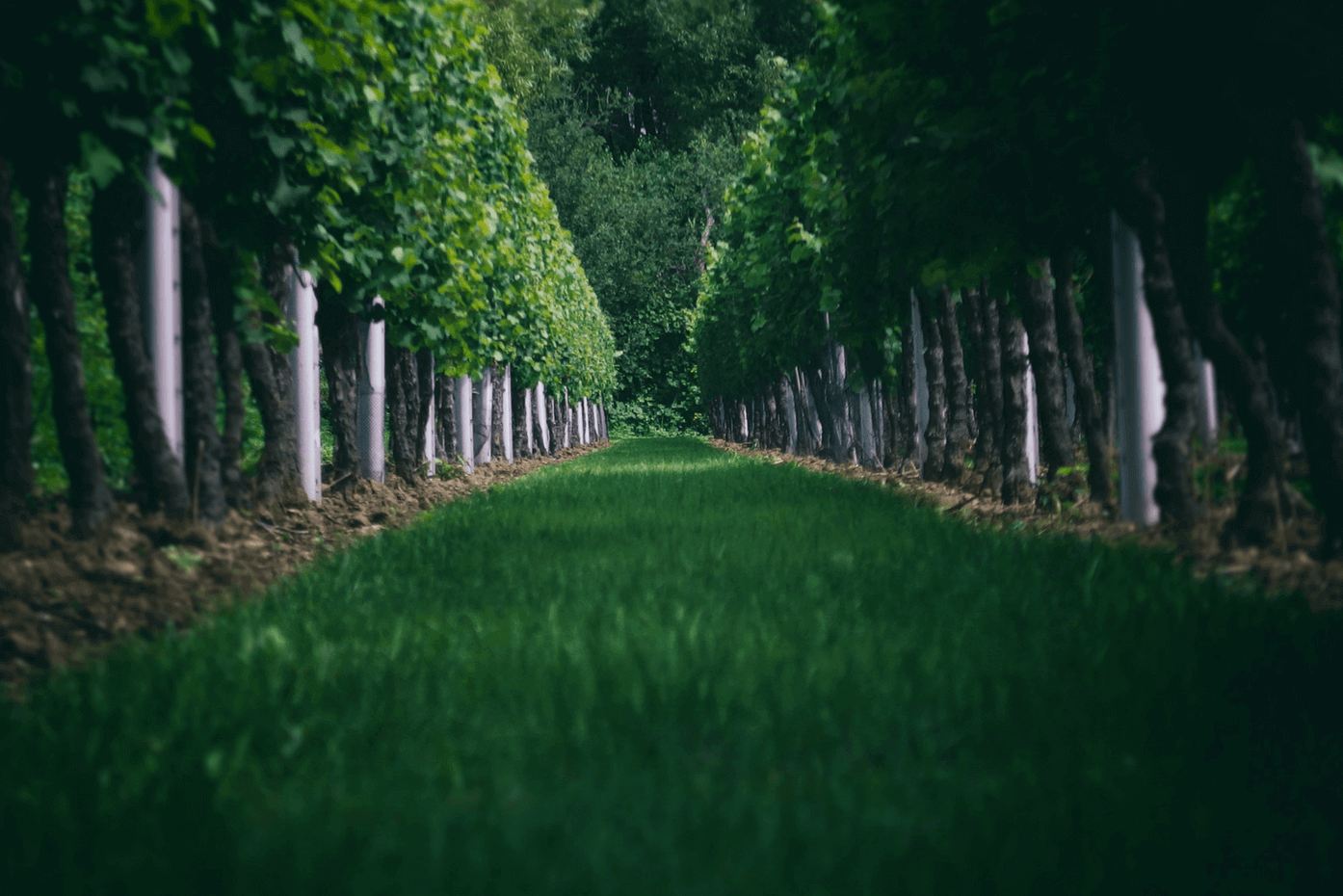 New Hope
"Home to eclectic shopping, riverside dining, impressive theater and cultural attractions, New Hope is a small town with a big city feel. In fact, New Hope was even named one of 'America's Favorite Towns' by Travel + Leisure." New Hope's website description of the charming Pennsylvania town barely does it justice. Perfect for a family getaway or perhaps a romantic one, visit Buckingham Valley Vineyards & Winery or the Bristol Riverside Theatre for a show. In the mood to dance? New Hope has a bevy of nightclubs, the best being 360 Nightclub At Parx. Or maybe you're more of a nature kind of girl? Bowman's Hill Wildflower Preserve is located on River Road, and it's worth the trip no matter who accompanies you. Visit nearby Lambertville, voted by Forbes as one of the "Top 15 Prettiest Towns in America."
//= get_template_directory_uri() ?> //= get_template_directory_uri() ?> //= get_template_directory_uri() ?> //= get_template_directory_uri() ?> //= get_template_directory_uri() ?> //= get_template_directory_uri() ?>
©2011-2023 Worthy, Inc. All rights reserved.
Worthy, Inc. operates from 25 West 45th St., 2nd Floor, New York, NY 10036