'The Marvelous Mrs. Maisel' Steals The Show
The story of a woman discovering her passion in the face of divorce at first glance seems unoriginal, overdone, and uninteresting. In "The Marvelous Mrs. Maisel," that is anything but the case. Amy Sherman-Palladino ("Gilmore Girls") has, instead, woven together a multi-layered story that appeals to a vast audience, including divorced, single moms, in this highly-acclaimed comedic drama. To date, the show has already received two statuettes at the 2018 Gold Globes for best TV series, comedy, and best actress in a comedy or musical.
"The Marvelous Mrs. Maisel" follows witty perfectionist Miriam 'Midge' Maisel (Golden Globe winner, Rachel Brosnahan) and her family after she separates from her husband in 1958 Manhattan. In the opening scene, we see her giving a speech at her wedding, and we know at once that she is smart, hilarious, and charismatic. Four years later, Midge's husband leaves her, so she tries her hand at stand-up comedy, realizing that it is her passion and she is good at it.
Episode after episode, we watch her overcome gender barriers and societal expectations as she discovers her voice and becomes a highly-esteemed comedian. She learns through using a pseudonym and pre-written flashcards that being a great comedian requires honesty, and she learns through multiple arrests for obscenity and exposing famous comedian Sophie Lennon (Jane Lynch) as a fraud that being truthful comes at a steep price. Midge's brutal honesty is inspirational to anyone in the process of rediscovering what they stand for and who they are following a life change, in Midge's case and so many like her, a divorce.
While Midge struggles to establish herself as a comedian, she also struggles with adjusting to single parenting. She works tirelessly on her comedy with her manager and friend, Susie Meyerson (Alex Borstein), but still takes a day job as a makeup girl in a department store to help support her family. Midge depends on her parents to take care of her children while at work. She gives up her apartment and moves back in with them after her separation. Single parents everywhere can understand and sympathize with the challenges Midge faces and admire her perseverance.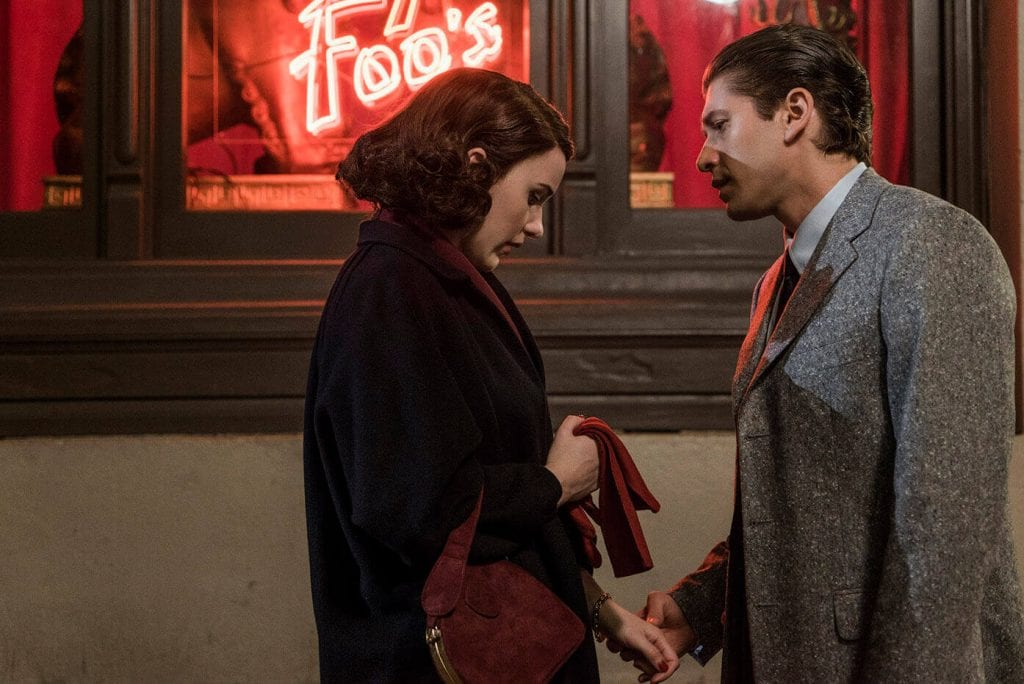 The show also follows Midge's husband, Joel Maisel (Michael Zegen). Joel, too, struggles to find himself. In the pilot episode, he leaves Midge for his secretary, Penny Pan (Holly Curran), because he is unhappy with his life—he is an unfunny comedian who hates his white-collar day job. In an exchange presumably echoed in bedrooms of jaded couples everywhere, Joel reveals his dissatisfaction with his situation: "I thought my life was gonna be something different. I thought I was gonna be someone different."
Joel is a character who could easily be vilified. Instead, he becomes strangely likable, tugging heartstrings as he gains perspective on his marriage. His life without Midge is empty. After finding out Midge is a comedian, he watches her performance. In the final scene, Joel leaves the Gaslight (the comedy club where she made her stunning yet unexpected debut), angry, not because of Midge's performance, but because of a heckler. He punches the heckler, exclaiming, "She's good! She's good!" He realizes that Midge is better than him and that he may never get her back. We cannot help but feel his loss.
Midge's parents, Rose (Marin Hinkle) and Abe (Tony Shalhoub) Weissman, embody how divorce affects entire families. When Midge and Joel initially separate, they are appalled. They want what is best for their daughter, understandably, and they fear that breaking traditional gender roles will hurt her. They do whatever they can to reunite her with Joel but to no avail. Whenever Midge takes a step towards independence and away from Joel, Rose and Abe quickly grow upset. When Midge, for instance, gets a day job as a makeup girl in a department store, her parents tell Joel, with dismay, expecting him to do something about it.
There is more to Abe and Rose than their reactions to Midge and Joel's separation. The story follows their marriage as well, which provides insight into strong unions, not only failed ones. We watch their relationship go through its ups and downs after their daughter's marriage ends. They are a team but sometimes take opposite sides. When Midge tells Abe she may be getting back together with Joel she voices concern it might not happen because she is a different person than before. Abe responds by telling her that he and Rose are different people than who they once were. He says, "Change [is a] part of marriage."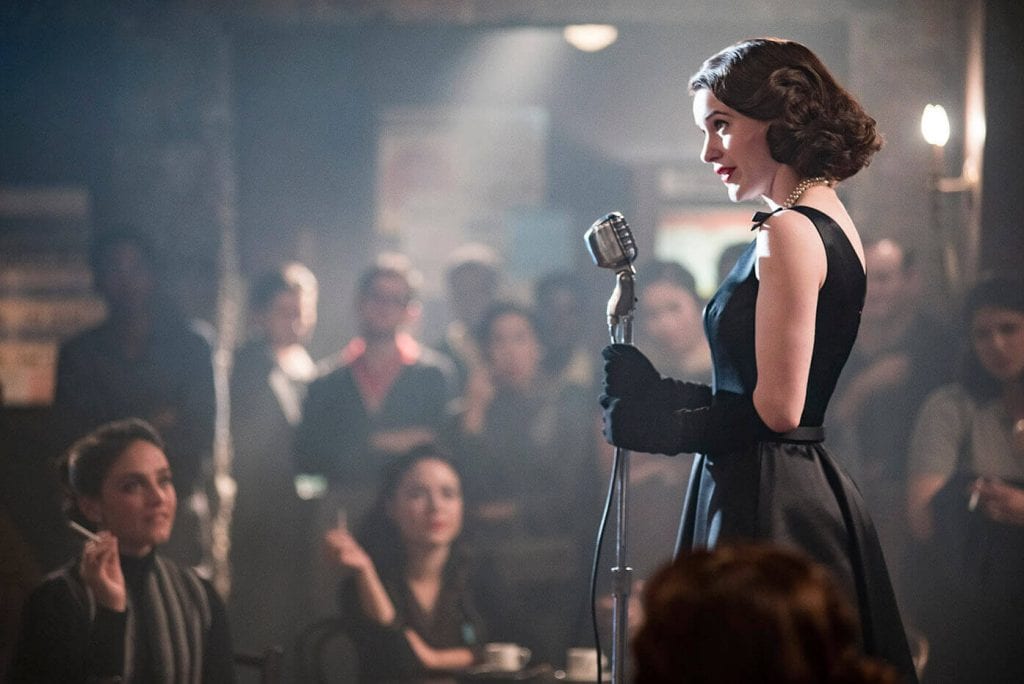 Even though "The Marvelous Mrs. Maisel" takes place in the 1950s, its message about gender roles remains relevant. Despite making great strides, women continue to face barriers to entry into their chosen career or obstacles to advancement, the sting of which is felt more than ever before by women who slowed their career trajectory or left their job entirely to become a full-time stay-at-home mom during their marriage. The struggles Midge overcomes are as timeless as they are inspiring, especially for newly single women trying to establish or regain their professional footing. Midge challenges us to chase our dreams and become our own person, a characteristic that, above all others, make Midge the marvelous (single and soon-to-be-divorced) woman she is.
Stream the first two seasons of "The Marvelous Mrs. Maisel" on Amazon today.

//= get_template_directory_uri() ?> //= get_template_directory_uri() ?> //= get_template_directory_uri() ?> //= get_template_directory_uri() ?> //= get_template_directory_uri() ?> //= get_template_directory_uri() ?>
©2011-2023 Worthy, Inc. All rights reserved.
Worthy, Inc. operates from 45 W 45th St, 4th Floor New York, NY 10036