The 22 Most Expensive Celebrity Divorces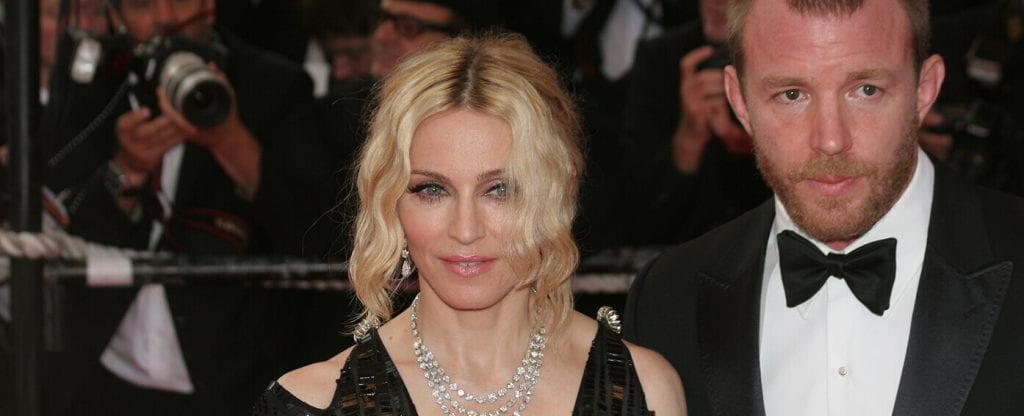 We love celebrities: They're famous for their talent as well as star-studded weddings, stunning engagement rings, and exciting personal lives that often play out like movies. When their relationships end though, many of our favorite celebrities are famous for having some of the most expensive divorces on record. Here are 22 of the costliest.
#22: Lionel Richie and Diane Richie
Singer Lionel Richie and his wife Diane filed for divorce in 1994 after nine years of marriage. While the couple's $20 million divorce settlement might seem outrageous to most of us, we're just warming up.
#21: Donald and Ivana Trump
Real estate icon and President of the United States Donald Trump married his first wife, Ivana, in 1977. The two divorced in 1992, with Ivana receiving approximately $25 million in cash, alimony, child support, and valuable properties.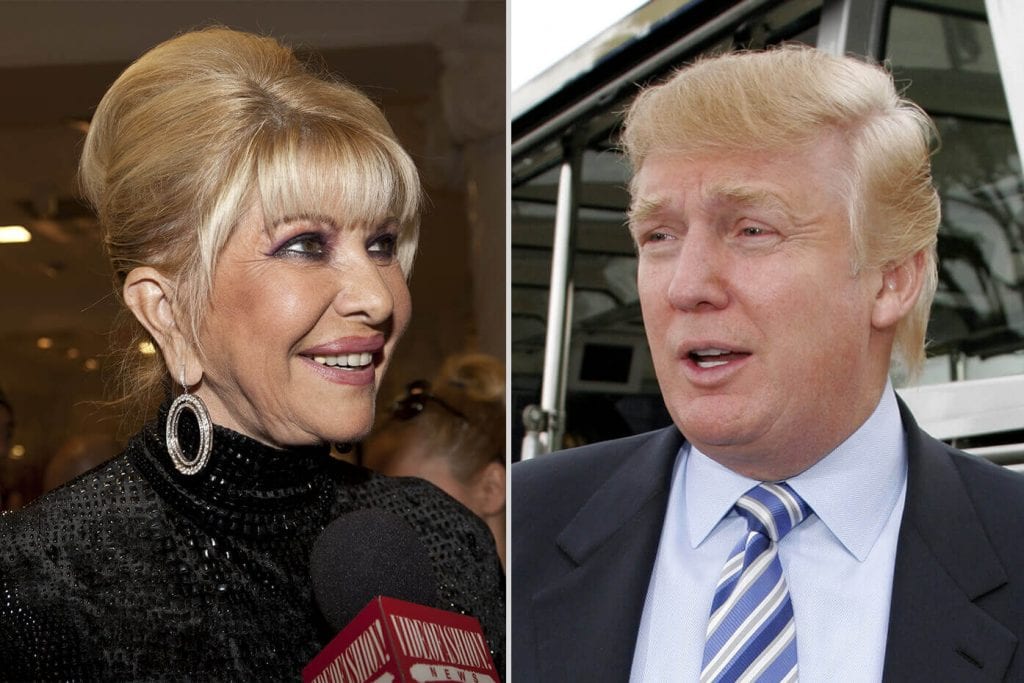 #20: Mick Jagger and Jerry Hall
Rolling Stones singer Mick Jagger and model Jerry Hall met in 1977, and divorced in 1999 after a relationship spanning the course of two decades. Hall was awarded $25 million in the settlement.
#19: Ted Danson and Casey Coates
Ted Danson married Casey Coates before he achieved stardom, and the two spent 16 years together before filing for divorce in 1992. Coates received $30 million in the settlement, and Danson entered a relationship with actress Whoopi Goldberg.
#18: Kelsey Grammer and Camille Grammer
Despite achieving fame and fortune before marrying former wife Camille, Kelsey Grammer was nearly broke when the two got together in 1996. She filed for divorce in 2010 after learning of Kelsey's infidelity. Their 13 years of marriage ended with a settlement of $30 million going to Camille.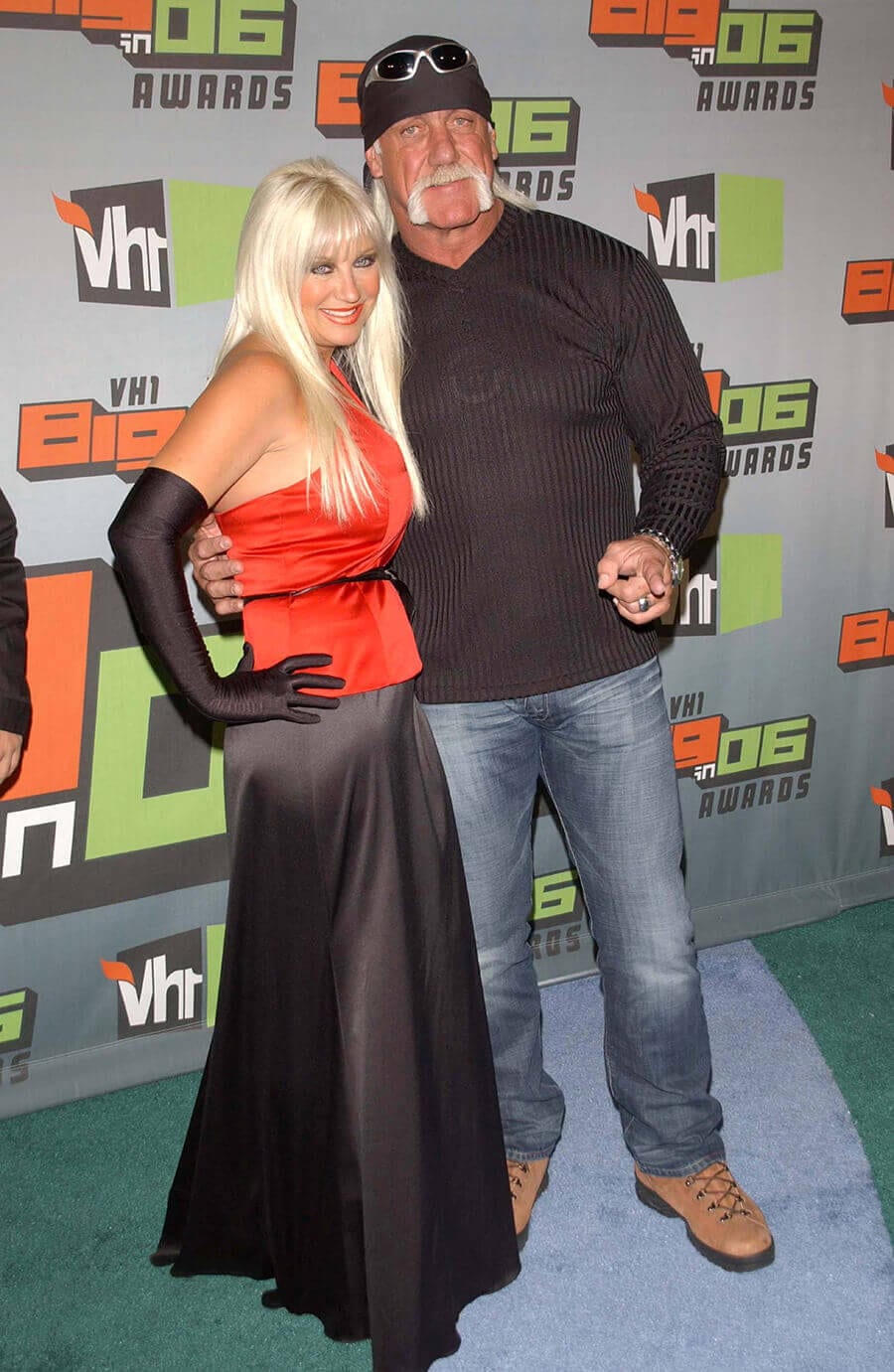 #17: Hulk Hogan and Linda Hogan
Wrestler and TV personality Hulk Hogan spent 26 years married to former wife Linda. The two seemed destined to last forever, but Linda walked away with $30 million after the couple divorced in 1996. This famous divorce settlement included millions in cash and real estate, plus several luxury cars, off-road vehicles, and more.
#16: Michael Douglas and Diandra Luker
Michael Douglas and Diandra Luker married in 1977. After the two decided to go their separate ways in 2000, Diandra was awarded $45 million in the divorce settlement, plus a cut of Michael's earnings from the Wall Street films.
#15: Phil Collins and Orianne Cevey
Singer Phil Collins is famous for his distinctive voice and beautiful style, as well as for more than one divorce. His third marriage, which was with Orianne Cevey, lasted 6 years. She received $47 million in the couple's 2008 divorce. The two got back together in 2014.
#14: Paul McCartney and Heather Mills McCartney
Former Beatle Paul McCartney spent just six years married to Heather Mills. The couple's divorce was finalized in 2008, and Mills received a $48.6million settlement, less than one-fifth of the $250 million she originally requested.
#13: James Cameron and Linda Cameron
After James Cameron enjoyed massive win at the Oscars in 1998, this famous couple's happiness was short-lived. Their marriage dissolved just a year later, with Linda receiving $50 million in the 1999 divorce. As the couple spent just 18 months as husband and wife, the settlement amounted to more than $25 million for each year of their short, affair-prone marriage.
#12: Kenny Rogers and Marianne Rogers
Country singer Kenny Rogers met Marianne Rogers during her time on Hee Haw. The two were married for 16 years before filing for divorce in 1993. In the end, Rogers walked away with $60 million.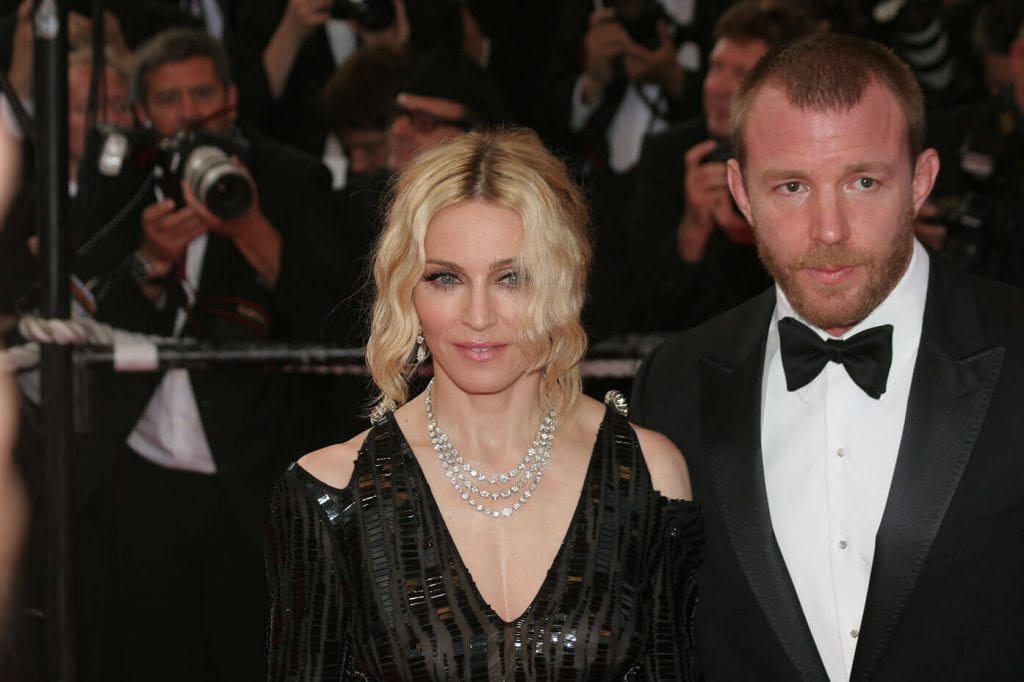 #11: Madonna and Guy Ritchie
Besides being one of the most expensive celebrity divorces ever, Madonna's divorce from husband Guy Ritchie was among the most talked-about. The cost? Somewhere between $76 and $92…million, that is! In most expensive celebrity divorces, it's the woman who walks away with the cash. In this unique case, the judgement was awarded to Guy Ritchie. Besides tens of millions in cash, Ritchie received real estate and sole proprietorship of a pub that he'd co-owned with Madonna.
#10: Cindy Silva and Kevin Costner
This hot Hollywood couple met in 1978 while attending college in California. Their 16-year marriage ended in divorce, which took place in 1994. It was among the most expensive celebrity divorces of the decade, costing Kostner $80 million.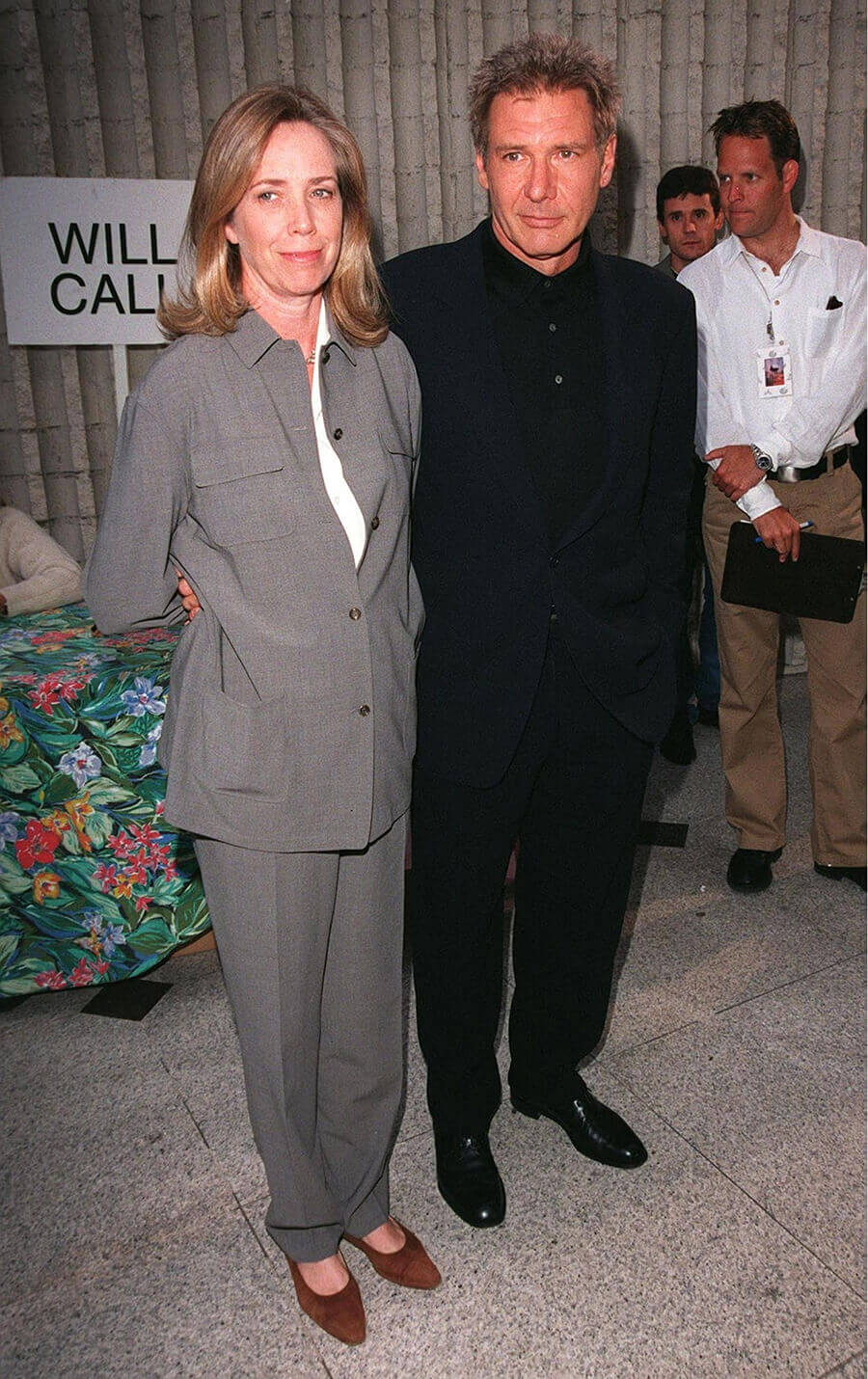 #9: Harrison Ford and Melissa Mathison
Married in 1983, Harrison Ford and Melissa Mathison separated in 2001 and finally divorced in 2004. The settlement awarded Mathison $85 million, plus future royalties for three of Ford's Indiana Jones films and two of his Star Wars movies. With these additions, it's among the most expensive divorce settlements on record. Melissa Mathison tragically died of cancer in 2015.
#8: Steven Spielberg and Amy Irving
It was almost like a movie: Steven Spielberg and Amy Irving decided to marry in 1985 when they learned that Amy was expecting. The marriage ended in 1989, with $100 million going to Irving in the settlement. At the time, it was among the most expensive divorces on record.
#7: Tiger Woods and Elin Nordegren
Pro golfer Tiger Woods and Swedish model Elin Nordegren were a match made in heaven…or so we thought. The couple opted to sign a prenup before their 2004 wedding. Because of Woods' infidelity, the terms of the prenuptial agreement were renegotiated, and their 2010 divorce settlement awarded Nordegren $110 million.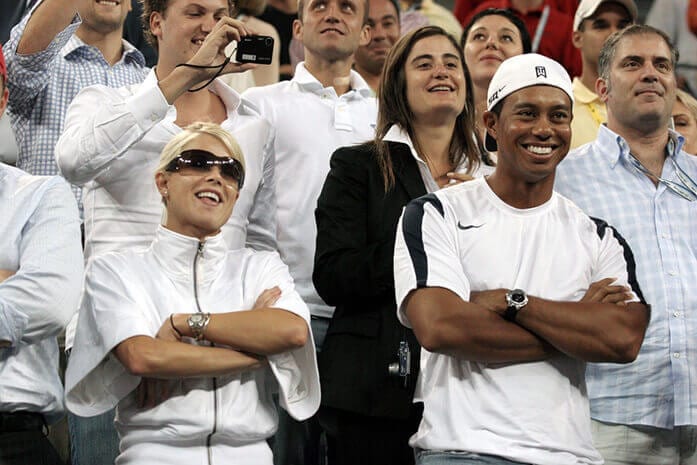 #6: Garth Brooks and Sandy Mahl
Like a few other celebrity couples, Garth Brooks and Sandy Mahl met in college. The two were married in 1986, and divorced to the tune of $125 million in 2001. Theirs is among the most expensive divorces in the country music scene.
#5: Neil Diamond and Marcia Murphey
Neil Diamond and Marcia Murphey married in 1969, divorcing in 1995 after 26 years together. This very expensive divorce settlement ended with $150 million being awarded to Marcia.
#4: Michael Jordan and Juanita Vanoy
Basketball star Michael Jordan was already famous when he met former wife Juanita Vanoy. The judge awarded $168 million to Juanita in the couple's 2007 divorce, even though a prenuptial agreement was in place; she also received real estate and gained custody of the couple's three children. This ill-fated marriage lasted 17 years.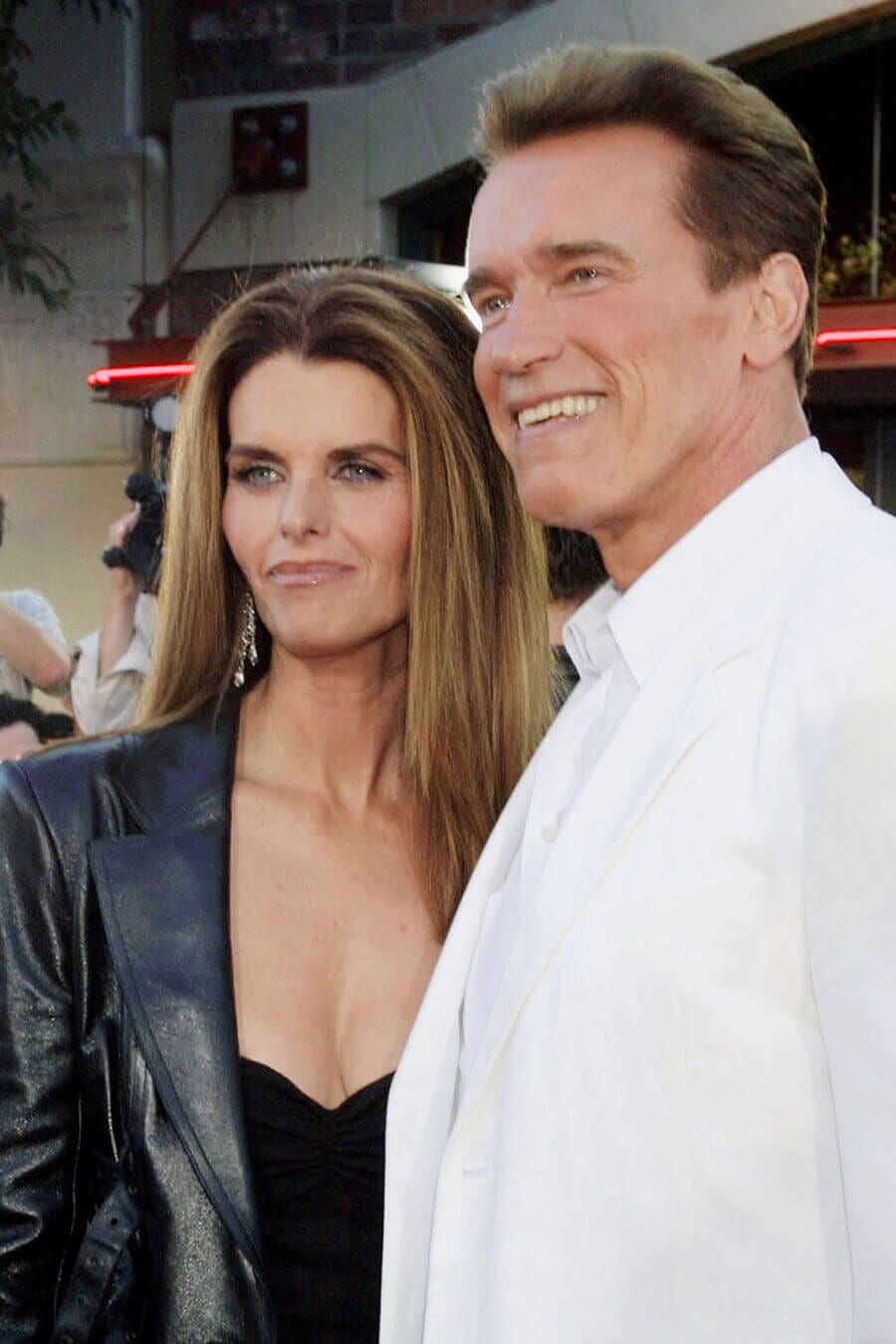 #3: Arnold Schwarzenegger and Maria Shriver
Former Mr. Universe and Governor of the state of California, Arnold Schwarzenegger seemed to have it all, including a dream marriage with TV anchor Maria Shriver. The two ended their marriage in 2011 after 25 years together. While the divorce still hasn't been finalized, it's estimated that Maria will receive at least $250 million when it's all said and done.
#2: Mel Gibson and Robyn Moore
After a dream wedding in 1980, Mel Gibson and Robyn Moore spent 26 years as husband and wife. The estimated cost of the settlement? At $425 million plus half of Mel Gibson's future proceeds, it's one of Hollywood's most expensive divorce settlements to date.
#1: Rupert Murdoch and Anna Mann
What's the most expensive divorce settlement in Hollywood history? While neither Rupert Murdoch nor Anna Mann ever took the limelight, the movie mogul and wife of 32 years stunned the world when their 1998 divorce settled for $1.7 billion. Murdoch remarried just a few weeks after the divorce was finalized. He and his second wife split up with a prenuptial agreement in effect. Today, Murdoch is married to Mick Jagger's former wife, Jerry Hall.
//= get_template_directory_uri() ?> //= get_template_directory_uri() ?> //= get_template_directory_uri() ?> //= get_template_directory_uri() ?> //= get_template_directory_uri() ?> //= get_template_directory_uri() ?>
©2011-2023 Worthy, Inc. All rights reserved.
Worthy, Inc. operates from 25 West 45th St., 2nd Floor, New York, NY 10036