On Meghan Markle and How to Land a Prince After Divorce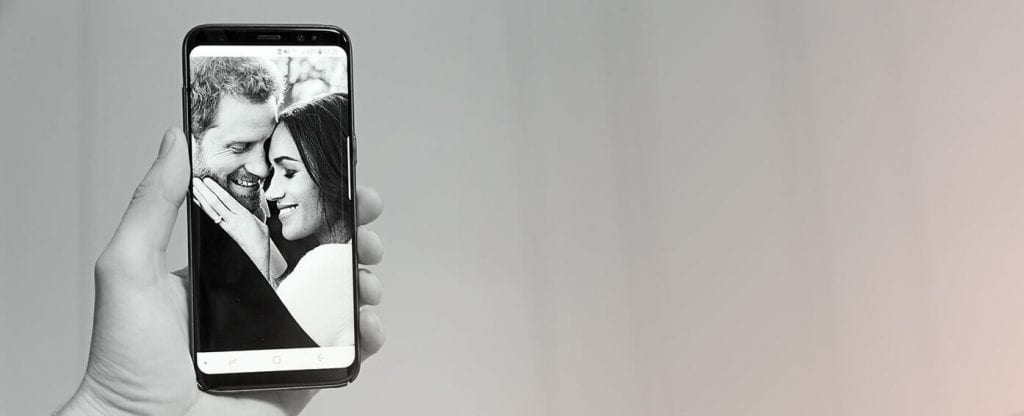 If you're looking to use your divorce as an excuse as to why you can't, don't go looking for American-born actress Meghan Markle to provide validation. As a divorcée and also Prince Harry's fiancée, Markle would say, "you can." That's because Markle, who married movie producer Trevor Engelson in 2011 and separated from him two years later, is now preparing to become the Royal Family's first divorced princess on May 19. But make no mistake; Markle is in no need of rescuing.
Markle, who starred in the TV drama, "Suits," is also biracial; her mother is black, and her father is white. In a 2015 article she penned for "Elle Magazine," Markle has admitted to feeling like she didn't fit in, and was frequently asked throughout her life, "What are you?" But as others struggled to define her, Markle created her own definition: "I'm an actress, a writer, the Editor-in-Chief of my lifestyle brand The Tig, a pretty good cook and a firm believer in handwritten notes." If history is any predictor of the future, it's a list that will continue to grow well past her spring wedding.
So what can we learn from this independent, self-assured divorced woman? A lot. From the time little girls can understand, they're conditioned to believe that when circumstances become difficult, the best case scenario would be if a prince swooped in and rescued them. Markle, however, was fortunate; she learned early on that she would have to save herself, and that even as an adolescent, her parents could do only so much to protect her.
In the seventh grade, Markle faced a difficult decision: which ethnicity box she should check on a census she had to complete in class. Not sure what to do, Markle's teacher advised that she should choose the box labeled "White" because that's how she looked. Markle recalls that making such a distinction meant choosing "one parent over the other – and one half of myself over the other." So, instead, she left the box blank. Later that evening, as Markle retold the incident to her father, he gave her the following advice: "If that happens again, you draw your own box." And she has.
Divorce, like the color of our skin, doesn't have to define us. Instead, it can be the cause for redefining who we are and what we want from our lives.
Though Markle's identity struggle stemmed directly from her biracial heritage, many single women and men experience similar feelings following a divorce. Once able to tick the "Married" box on a census, job application, or medical form, suddenly having to identify as "Divorced" or "Single" can conjure up many of the emotions Markle has experienced, which she calls as "a grey area surrounding my self-identification."
Drawing our own box is smart advice that can be applied almost universally, including and especially to life after divorce. Divorce, like the color of our skin, doesn't have to define us. Instead, it can be the cause for redefining who we are and what we want from our lives. And if it's still to be a princess one day like Markle will soon become, so be it, just as long as we proceed with the understanding that Markle landed a prince only because she didn't need one.
//= get_template_directory_uri() ?> //= get_template_directory_uri() ?> //= get_template_directory_uri() ?> //= get_template_directory_uri() ?> //= get_template_directory_uri() ?> //= get_template_directory_uri() ?>
©2011-2023 Worthy, Inc. All rights reserved.
Worthy, Inc. operates from 25 West 45th St., 2nd Floor, New York, NY 10036