7 TV Shows Changing the Way We See Divorce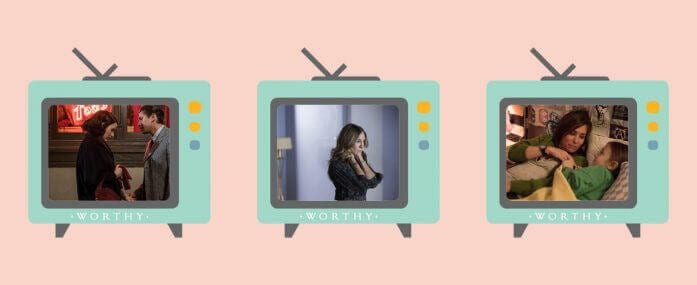 NPR's David Bianculli recently published a book whose title seems to be a motto for our time, The Platinum Age of Television. Whether you are watching network television or any of the VOD options out there, you have probably noticed a change in the quality of TV these days from all angles: better writing, more creativity, and of course more and more content that appeals to a range of different audiences.
While shows featuring divorced women aren't new to the tube, there is now a greater variety of TV which focuses on different types of family situations following divorce. From the bereft 1950s housewife turned comedian to two frenemies struggling to come to terms with their husbands' revealed sexual orientation, there's something out there for everyone.
Below are 7 shows, which tackle divorce alongside a plethora of other, relevant family topics which make for excellent TV. While some offer the luxury of being on demand, there are also a few more traditional series and some oldies that are worth the search. And even if you aren't divorced, married, or even a parent, you will appreciate the strong characters these shows create that breathe life into some of the most difficult situations.
Grace and Frankie
When law partners Sol Bergstein (Sam Waterson) and Robert Handson (Martin Sheen) tell their wives over dinner that, rather than retiring, the two men are leaving their wives to live together as a gay couple, Frankie (Lily Tomlin) and Grace (Jane Fonda) are beyond shocked. Now, the two women who were often forced together but never close must figure out their new lives as 70+ single women and turn to each other for support through the highs and lows.
What's Great About This Show:
Much like Amazon's "Transparent", "Grace and Frankie" deals with seismic and unexpected life changes later in life. Comedic moments between the odd couple and their loved ones are balanced with the more emotional scenes, reflecting on the sham that was their married lives. For Grace and Frankie, there is that same sense of loss we get from other shows tackling divorce or separation, but coming much later in life, it takes on a new direction which viewers will find refreshing and thought-provoking.
Watch "Grace and Frankie" on Netflix.
One Day at a Time
Penelope Alvarez (Justina Machado) is a former US Army nurse corps who has returned to her Cuban-American family in LA. Her hilarious household is made up of her daughter Elena (Isabella Gomez), son Alex (Marcel Ruiz) and traditional mother Lydia (Rita Moreno). When the show begins, Penelope has separated from her husband, also a vet, due to his alcoholism. Penelope now works as a nurse at a local medical practice while raising her 2 teenage children with the help of her mother and entering the dating world for the first time since her marriage.
What's Great About This Show:
If the name sounds familiar, that's because this show is an updated version of a late 1970s program. Not only does the sitcom showcase the ups and downs of single motherhood, it also focuses on some very current issues, such as homosexuality in a traditional home and immigration, all done with a nice amount of comedic relief. All in all, "One Day at a Time" offers a good alternative to viewers looking for a sitcom with substance.
Watch "One Day at a Time" on Netflix.
The Marvelous Mrs. Maisel
It is 1950s Manhattan and Miriam 'Midge' Maisel (Rachel Brosnahan) seems to have a perfect life: perfect husband (Michael Zegen), perfect children, perfect apartment. But one night after Joel has a failed show at a local comedy club, the perfect life comes crashing down for Midge when Joel leaves her. Trying to pick up the pieces of a broken life, Midge moves in with her parents, Abe and Rose Weissman (Tony Shaloub, Marin Hinkle), and starts working at the makeup counter in a department store while trying to get her own comedy career off the ground with the help of her self-appointed manager Susie Myerson (Alex Borstein).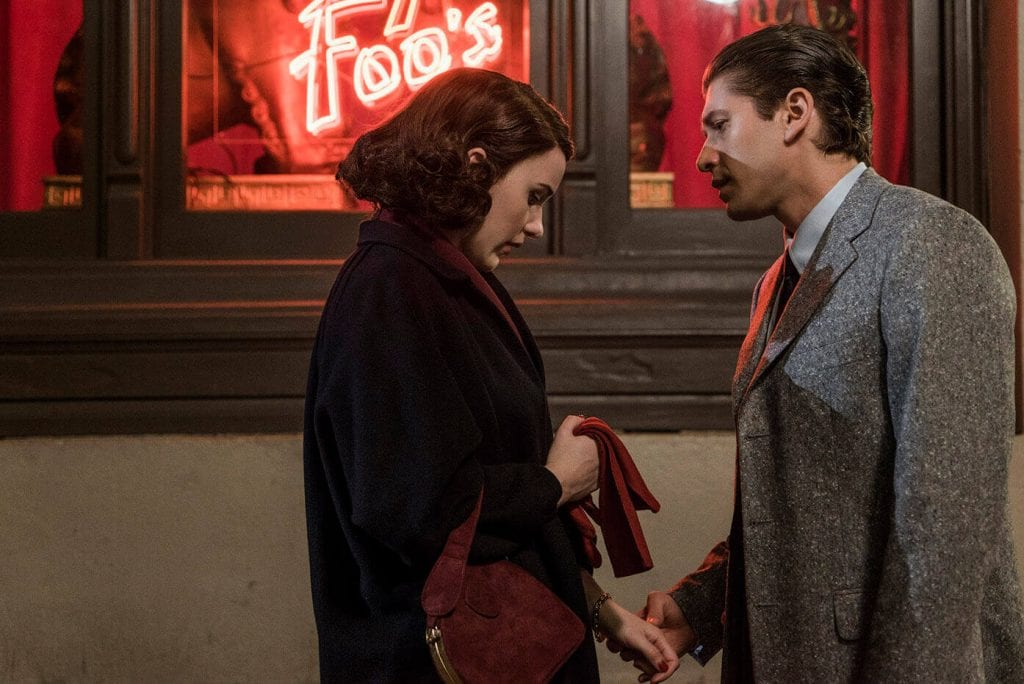 What's Great About This Show:
Modern women often find themselves screaming at mid-century entertainment, telling the female characters to stand up for themselves. Not so with Midge Maisel. This is a lady who is willing to get up on stage and share her rage, her highs and her lows. It is, at times, frustrating to watch Midge's family and friend's appalled faces when she tells them that Joel left her (there is a tense scene where Moishe, Joel's father, asks the Weissman parents if they will be happy with their daughter crying all day and eating bon-bons) but Midge doesn't let the opinions of others get her down. She is empowering, scathing, inspiring and hilarious all at once and never has a hair out of place, making her the perfect up-and-coming TV star.
Watch "The Marvelous Mrs. Maisel" on Amazon Prime Video.
Better Things
Controlled chaos is how many of us would describe our lives and how to best describe this show. Sam Fox (Pamela Aldon) is a single mom working as a voice-over artist in LA and raising three daughters, the angry Max (Mikey Madison), the radical Frankie (Hannah Alligood) and the loveable Duke (Olivia Edward).
What's Great About This Show:
While many of the familiar single mom tropes are explored, such as dating, dealing with exs, single parenting and elderly parents, this show does it with so much realism and humor that viewers will get all the feels from its authenticity. What's especially great is to see Sam raising three intelligent, strong young women.
The New Adventures of the Old Christine
An oldie but a goodie! The newly divorced Christine Campbell (Julia Louis-Dreyfus) is living with her young son (Trevor Gagnon) and adult brother Matthew (Hamish Linklater) rebuilding her life when her ex-husband introduces his new girlfriend Christine (Emily Rutherfurd). Now, "Old" Christine has to learn to make room for "New" Christine in the lives of her son and ex-husband while trying to move on in her own romantic life.
What's Great About This Show:
Julia Louis-Dreyfus has the ability to bring her sharp, non-stop humor into everything she does, making this show both raw and hilarious. The awkward relationship between the old and new Christines makes for some wonderfully comical moments. And the show is very good at portraying the less glamorous moments of being a 21st century woman.
"The New Adventures of Old Christine" aired on CBS from 2006-2010.
Girlfriend's Guide to Divorce
Abby McCarthy (Lisa Edelstein) is a celebrated self-help author of the "Girlfriend's Guide to" series where she advises on everything kids and marriage. But when her marriage begins to rip at the seams, she takes the advice of her single mom friends and separates from her husband, simultaneously sabotaging her career. While Abby keeps an open mind about her new life and a single woman in her 40s, she also struggles with some of the curveballs life throws her way.
What's Great About This Show:
One thing that reviewers are quick to point out is that GG2D is Bravo's first scripted show. Bravo is the network that brings you over-the-top reality shows like the "Real Housewives" series so GG2D is a new direction for the network. And while part of the focus of this show is to show the ins and out of high profile divorces in the business and entertainment worlds, it's strength comes from highlighting the importance of female friendships. Abby is consistently giving and taking advice from her girlfriends on every aspect of her life, from dealing with her ex to reigniting her romantic life and they are a source of fun and release for one another. While it might seem like the main part of the show's title is "divorce", it's really the "girlfriends" that make this show shine.
Watch "Girlfriend's Guide to Divorce" on Bravo.
Divorce
After she has an affair, Frances Dufresne (Sarah Jessica Parker) and her husband Robert (Thomas Haden Church) begin the long, drawn out process of divorce. While Frances does her best to retain some semblance of normalcy for her children by remaining in her house, Robert moves into a fixer-upper and becomes "the fun single dad". The show follows the intricacies of these two characters as they attempt to lead lives simultaneously separate from each other and amicably together for the sake of their children and themselves.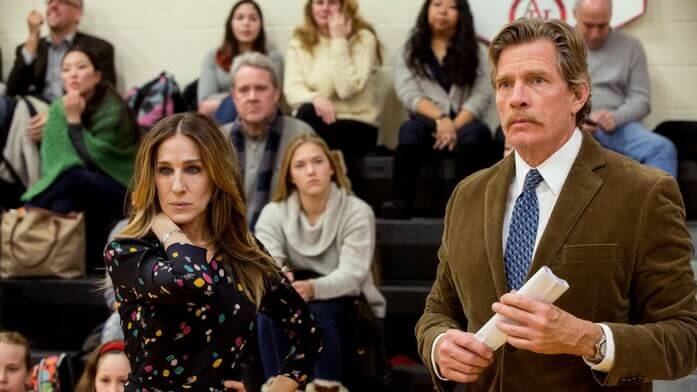 What's Great About This Show:
Whether it's due to SJP's return to HBO or the rest of the star studded cast, chances are you've heard about "Divorce" already. It is considered to be a dark dramedy, with character-focused scripts that reflect the world today. What sets it apart from other divorce-focused television is the role-reversal in the husband-wife relationship: it's the wife who has had the affair and, effectively, broken up the family. And, like much of today's best television, it explores how divorce affects each family member, parents and children alike
//= get_template_directory_uri() ?> //= get_template_directory_uri() ?> //= get_template_directory_uri() ?> //= get_template_directory_uri() ?> //= get_template_directory_uri() ?> //= get_template_directory_uri() ?>
©2011-2023 Worthy, Inc. All rights reserved.
Worthy, Inc. operates from 25 West 45th St., 2nd Floor, New York, NY 10036