Cardi B's Divorce: What Should She Do with the Ring?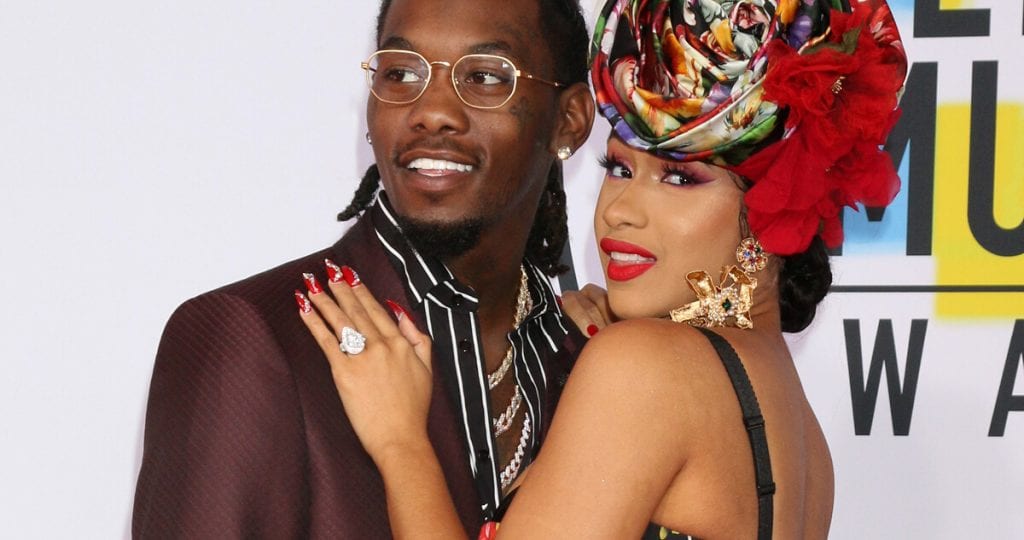 By now you've probably heard the news: Cardi B and Offset are divorcing. Cardi publicized the couple's breakup on Instagram, saying that the two had decided to go their separate ways despite having a long-lasting friendship, a good business partnership, and daughter Kulture together.
Discussing her divorce, Cardi B said, "And it's nobody's fault. It's just like, I guess we just grew out of love, but we're not together anymore. I don't know, it might take time to get a divorce, and I'm going to always have a lot of love for him because he is my daughter's father. But things just haven't been working out between us for a long time."
While Cardi B acknowledged that the couple might have moved too fast by marrying after dating for under a year, she says she has no regrets. And despite rumors of cheating, Offset and Cardi B haven't opened up about the exact cause of their divorce. The marriage lasted just one year.
Cardi B's Engagement Ring
With an 8-carat pear-shaped diamond at its center, plus nearly three carats worth of accent diamonds including a halo of white diamonds and a second halo of pink diamonds, Cardi B's Rain Drop engagement ring was crafted by NYC's Pristine Jewelers.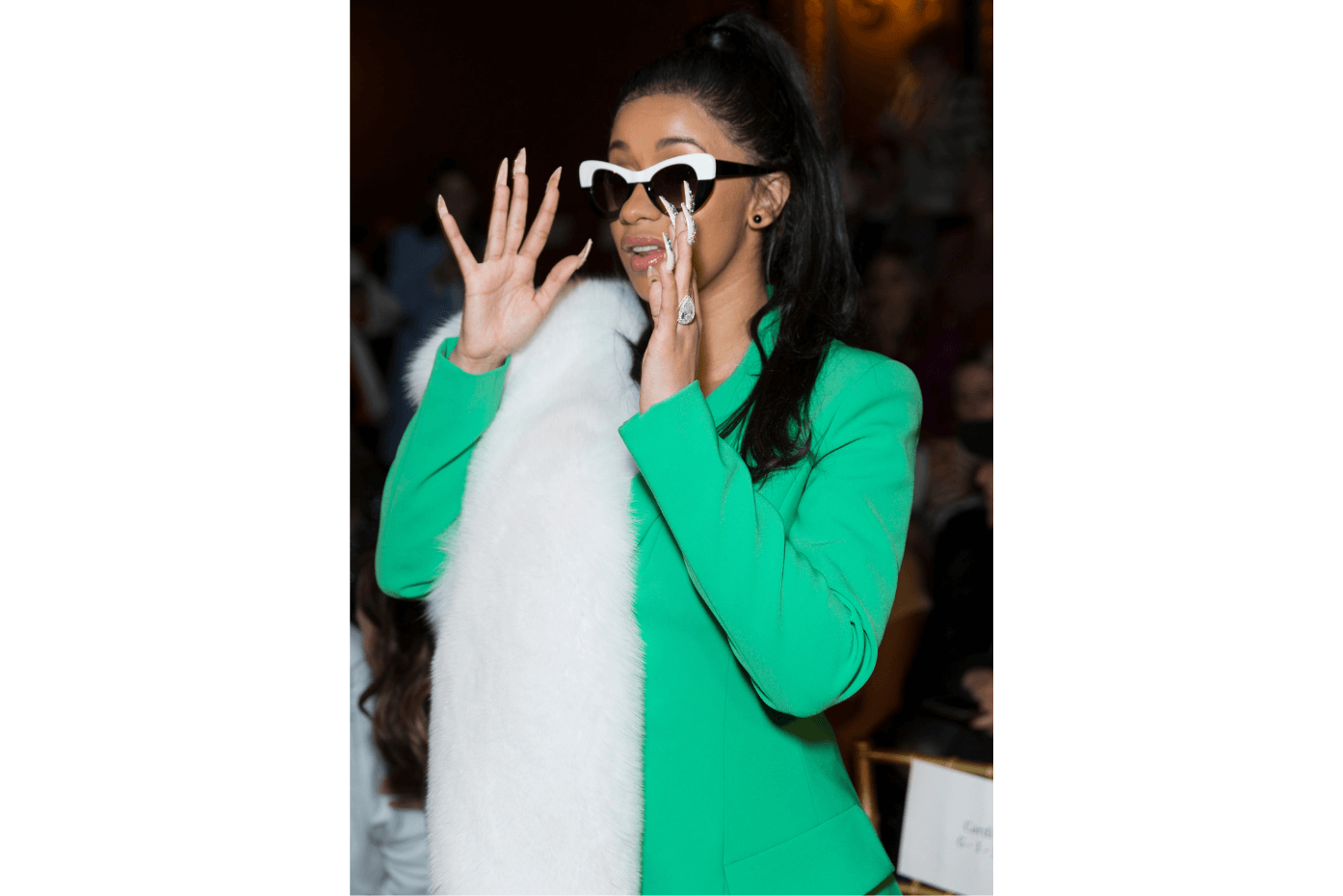 While many celebrities keep mum about the value of their engagement rings, Cardi B happily told the world that the ring was worth about $500,000. While talking to E! Entertainment's red carpet at the Grammy Awards, she told reporters that "It makes me feel good. Even when we're in an argument, I'm like, does he really love me? He got me a half-million-dollar ring, yeah he does."
What Should Cardi B Do with Her Engagement Ring Now?
Now that Cardi and Offset are divorcing, the question about what to do with the engagement ring looms almost as large as the 8-carat stunner itself.
While touring for her debut album Invasion of Privacy, Cardi B wore her engagement ring everywhere, with everything from slinky mermaid gowns to casual separates. It was noticeably absent from her finger at a recent Jingle Ball performance though, when she flashed her bare hand to the audience.
Most likely, according to etiquette in the case of divorce, the ring's fate will be determined by Cardi B herself. Unless the couple has some previous agreement, she has no obligation to give the ring back. For now, all we can do is wait and see what Cardi's next move is- will she keep it or sell it? Something tells us it's going to be splashy! Sell Your Ring
//= get_template_directory_uri() ?> //= get_template_directory_uri() ?> //= get_template_directory_uri() ?> //= get_template_directory_uri() ?> //= get_template_directory_uri() ?> //= get_template_directory_uri() ?>
©2011-2023 Worthy, Inc. All rights reserved.
Worthy, Inc. operates from 45 W 45th St, 4th Floor New York, NY 10036