When It Comes to Marriage & Career, HBO's Comedy 'Divorce' Is No Laughing Matter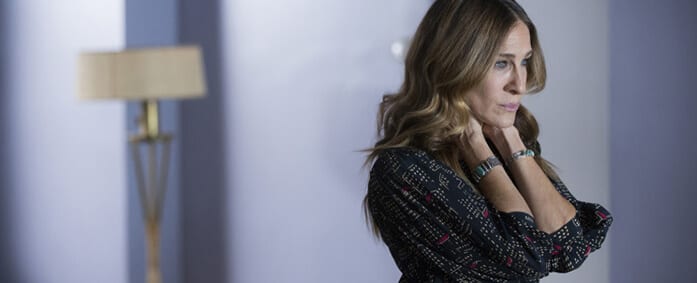 "Show me something about divorce I haven't seen before," was my thought after watching the second episode of HBO's new series, "Divorce." Though the show is touted as a comedy and does offer moments of levity while we witness the relationship unravel between Frances and Robert DuFresne (Sarah Jessica Parker and Thomas Haden Church), I was, before this week, left scratching my head wondering what, if anything, is original, let alone funny. Thankfully, episode three, appropriately entitled "Counseling," did not disappoint. It is here we learn more about Frances' budding career aspirations, put on hold while Robert pursued his own.
In episode one, we got our first glimpse of the dissatisfaction Frances feels with her current employment situation when she calls her office to say she will be late. When pressed by the person on the phone for more information, Frances replies with irritation that her reasons are "personal."

So when we see Frances in episode two viewing commercial space to open a gallery in her suburban Westchester, we cannot help but root for Frances and hope that the current state of her marriage will not stand in her way. However, by the end of the scene, we are left suspecting that Frances will, once again, put her dreams on hold, this time to focus on saving her marriage, recently rocked by the outing of her affair with a granola-making Columbia University professor named Julian (Jemaine Clement). Despite Frances' "mistakes" (her word), she wants to make her relationship with Robert right again.
At the beginning of episode three, we finally receive the glimmer of hope we have been waiting for that perhaps Frances will not abandon her plans for a gallery after all. But sensing her reluctance to take the next critical step and rent the property, Frances' friend Dallas (Talia Balsam) encourages her to push forward in spite of her problems at home.
Calling him a "monster," Dallas advises Frances to destroy Robert before he destroys her, pointing out that he has already gotten a head start:
"First he makes you move out of the city so he can start his new business and then makes you take that stupid job to support the family while he starts his new business."
Still, Frances remains less than enthusiastic.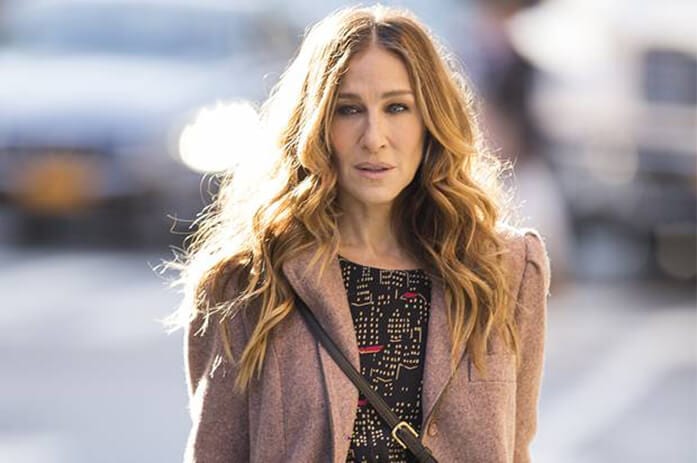 Frances' best intentions to work on her marriage, however, go out the window when she mentions to Robert that she is going to sign a lease. In the waiting room of their marriage therapist's office, we next hear him question the timing and significance of Frances' long-awaited venture.

"I don't know, Frances. Really?" he objects. "With everything that's going on, do you really think that this is the time to open a store?"

"It's not a store," Frances corrects. "It's an art gallery."

"Whatever it is," continues Robert, "I think you should hold off for a few months because there are more important things that we should be thinking about."
With the wind momentarily knocked out of her sails, we can almost hear Frances' thoughts as she processes her husband's unsupportive words. It only takes a moment, though, for her to regroup and announce she is leaving the marriage that over time led her into another man's arms – and bed. But as we learned back in episode one, there was no loss there, as he, too, fell short in the support department.
"I think we are wasting our time with counseling," Frances decidedly says.
Robert promptly agrees, and the two abandon their scheduled appointment, presumably with the intention to commence divorce proceedings.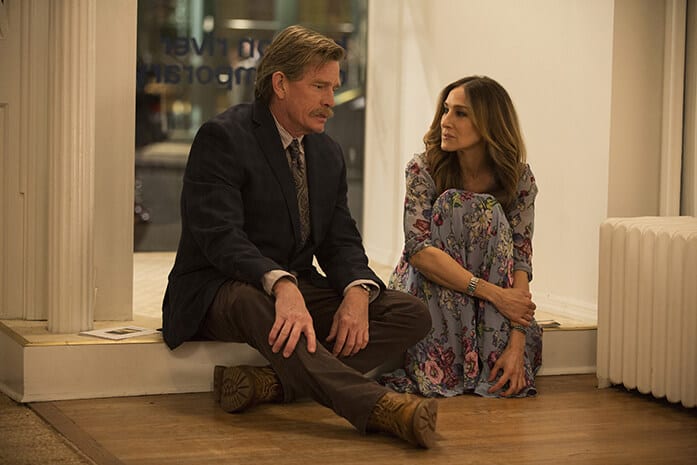 It is here that "Divorce" breaks new ground, focusing on and underscoring how critical it is in marriage to support one another's career and how devastating it can be when that enthusiasm lacks. In just three episodes, it is already evident that multiple issues are contributing to the DuFresne's marital discord, including distaste for one another's habits, the distractions that come with child-rearing, and both a physical (Frances') and emotional (Robert's) affair. Pointedly, it is when Robert marginalizes Frances' art gallery that she finally decides to divorce him.

As a stay-at-home mom who put my career goals on hold only to revisit them after separating, I, like so many other similarly situated women, look forward to watching Frances reinvent herself and gain financial independence. I only hope that making the high rent at the gallery won't present too much of a problem. Maybe next week we will see Frances auction off her engagement ring, since from the looks of things she won't be wearing it anymore.

"Divorce" airs Sundays at 10 pm on HBO.
Featured Image Credit: HBO/Craig Blankenhorn
//= get_template_directory_uri() ?> //= get_template_directory_uri() ?> //= get_template_directory_uri() ?> //= get_template_directory_uri() ?> //= get_template_directory_uri() ?> //= get_template_directory_uri() ?>
©2011-2023 Worthy, Inc. All rights reserved.
Worthy, Inc. operates from 25 West 45th St., 2nd Floor, New York, NY 10036