Women of HERstory
This month, we're celebrating International Women's Day with a "Who's Who" list of women who changed the world. While we're sharing short stories about some of history's most influential women, we'd like to mention that every woman matters. We hope that you find inspiration in these stories of hope, courage, tenacity, and strength.
Harriet Beecher Stowe, 1811-1896
In 1852, Harriet Beecher Stowe's best-selling novel Uncle Tom's Cabin started changing American hearts and minds, popularizing the anti-slavery movement. Stowe wrote 30 books in all, mostly with themes centering on social justice and women's rights.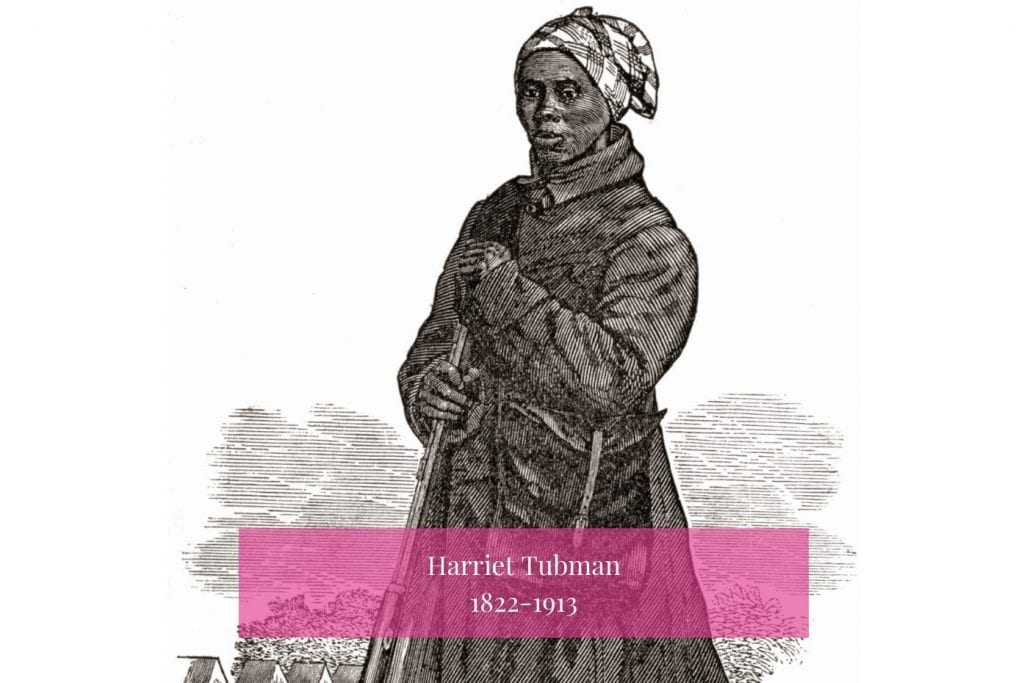 Harriet Tubman, 1822-1913
Harriet Tubman was born into slavery, but her destiny changed when she escaped. She went on to help approximately 70 family members, friends, and strangers reach freedom through the Underground Railroad. Not only was Harriet Tubman an iconic activist who stood for women's rights and civil rights, but she was also a scout for the U.S. Army during the Civil War. Her efforts didn't end there: after slavery was abolished, Tubman worked tirelessly in the women's suffrage movement until passing away in 1913.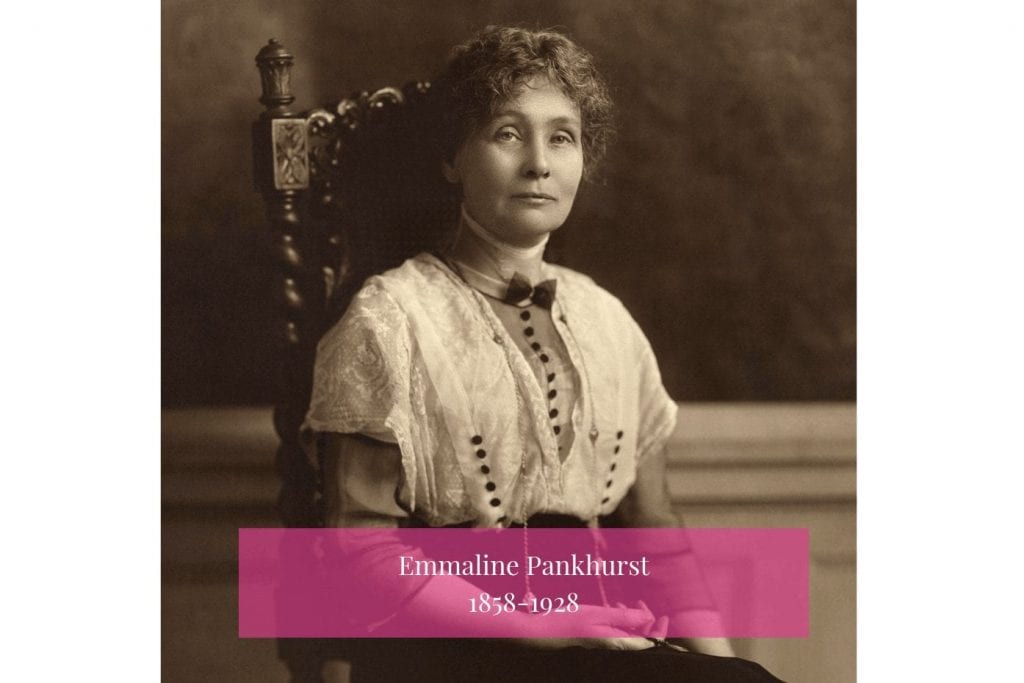 Emmaline Pankhurst, 1858-1928
A British suffragette who is credited with founding the Women's Social and Political Union (WSPU), Emmeline Pankhurst was put on trial during 1908 after she and other members of the WSPU protested tirelessly in their quest to give women the right to vote, sometimes going to extremes by going on hunger strikes and chaining themselves to railings. While women were eventually given the right to vote, Emmeline Pankhurst died three weeks before the new law was passed.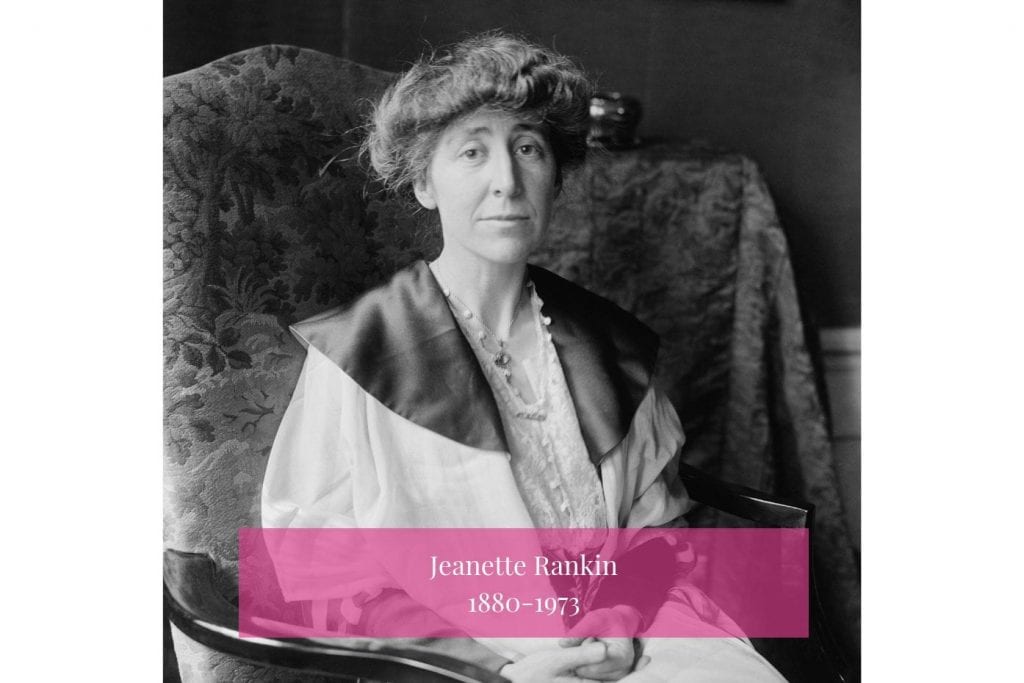 Jeanette Rankin, 1880-1973
In 1916, Jeanette Rankin was elected to the U.S. House of Representatives from Montana, becoming the first American woman to hold federal office. She was elected again in 1940. Not surprisingly, Rankin played a leading role in initiating the legislation that led to the institution of the 19th Constitutional Amendment, which granted women unrestricted voting rights. Throughout a political career that spanned more than six decades, Jeanette Rankin continued to be a champion for civil rights and women's rights.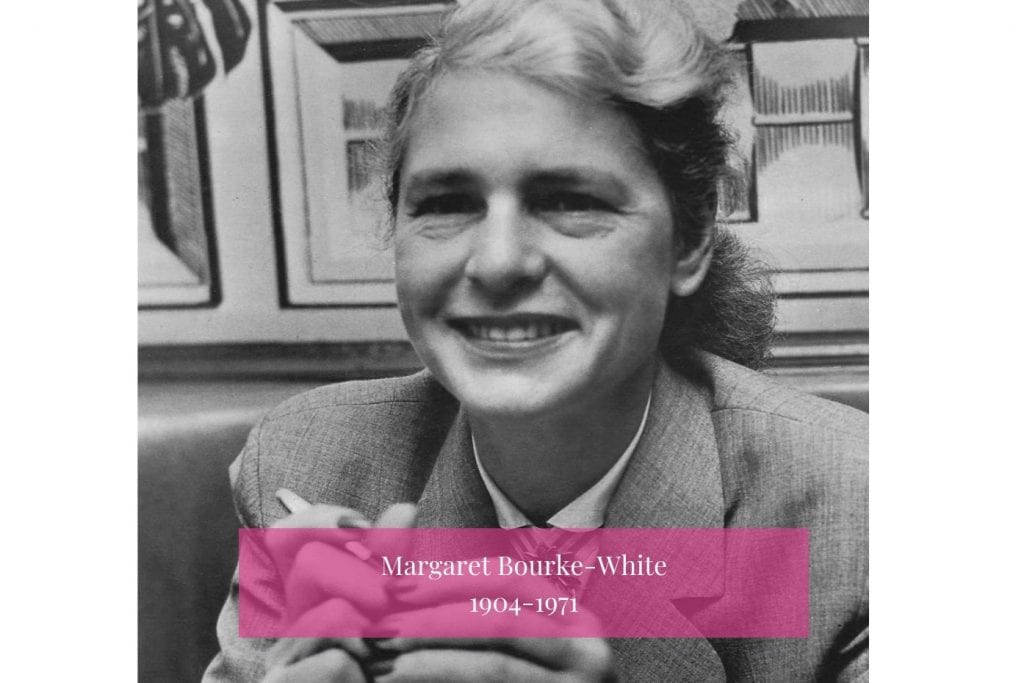 Margaret Bourke White, 1904-1971
In 1936, Margaret Bourke-White's artistic photo of a structure near Fort Peck Dam held the distinction of being featured on the cover of the very first edition of Life magazine. During World War II, Margaret Bourke-White became the first American female war correspondent. She was the first woman granted access to active combat zones, and she holds the distinction of being the only photojournalist present in Moscow on the day of the Nazi invasion, capturing images of the firestorm from a vantage point inside the U.S. Embassy. Later, she traveled through Germany with General George S. Patton. Her images shared the horror of sites such as Buchenwald Concentration Camp with the world and remind us to this day of the message "Never Again."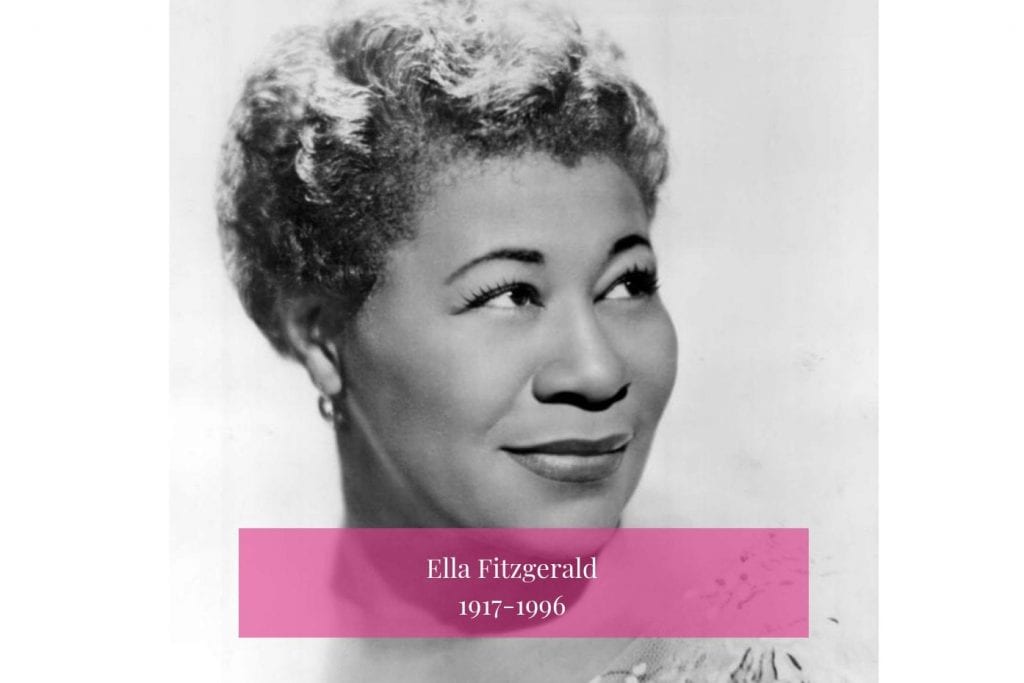 Ella Fitzgerald, 1917-1996
Ella Fitzgerald was among the most famous female musicians of all time. An American jazz singer with a career that spanned nearly six decades, Fitzgerald was the first African American woman to win a Grammy. After her first win in 1959, Ella Fitzgerald won 12 more Grammy Awards and went on to receive the Grammy Lifetime Achievement Award in 1967. It's not surprising that she is now known as the Queen of Jazz.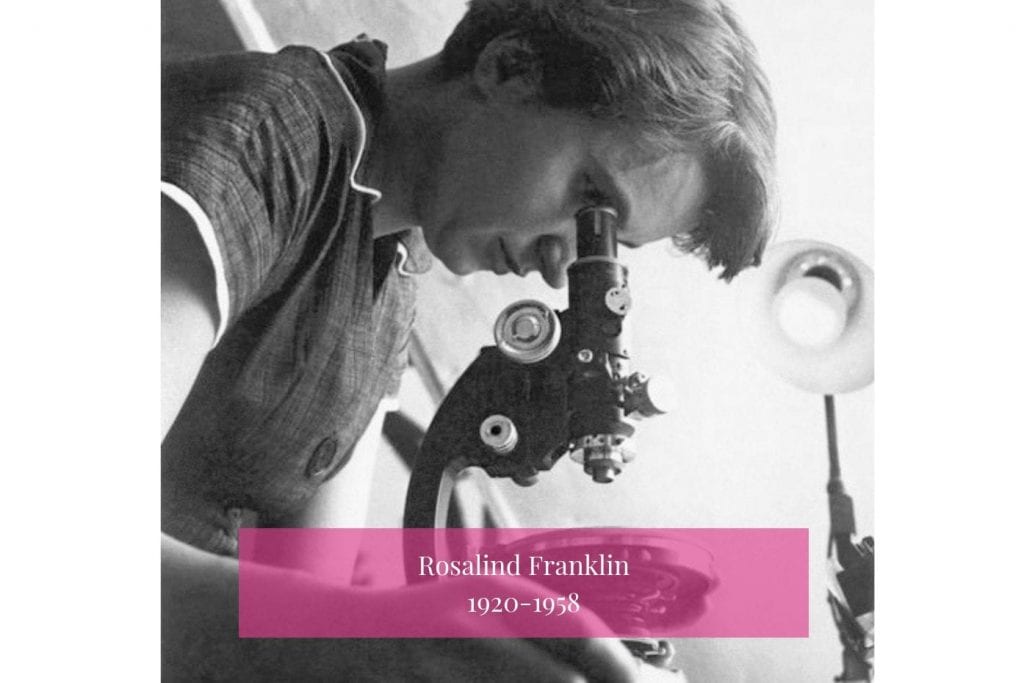 Rosalind Franklin, 1920-1958
We have British X-ray crystallographer and chemist Rosalind Franklin to thank for research that revealed DNA's structure. While Franklin was one of the most influential women in science during her day, others took credit for her incredible discovery. She was not recognized when her photographs of DNA's double helix were used by scientists James Watson, Francis Crick, and Maurice Wilkens, who received a joint Nobel Prize in Physiology or Medicine for their work on creating the DNA model. The prize was awarded in 1962; Rosalind Franklin died of ovarian cancer in 1958 at the age of 37.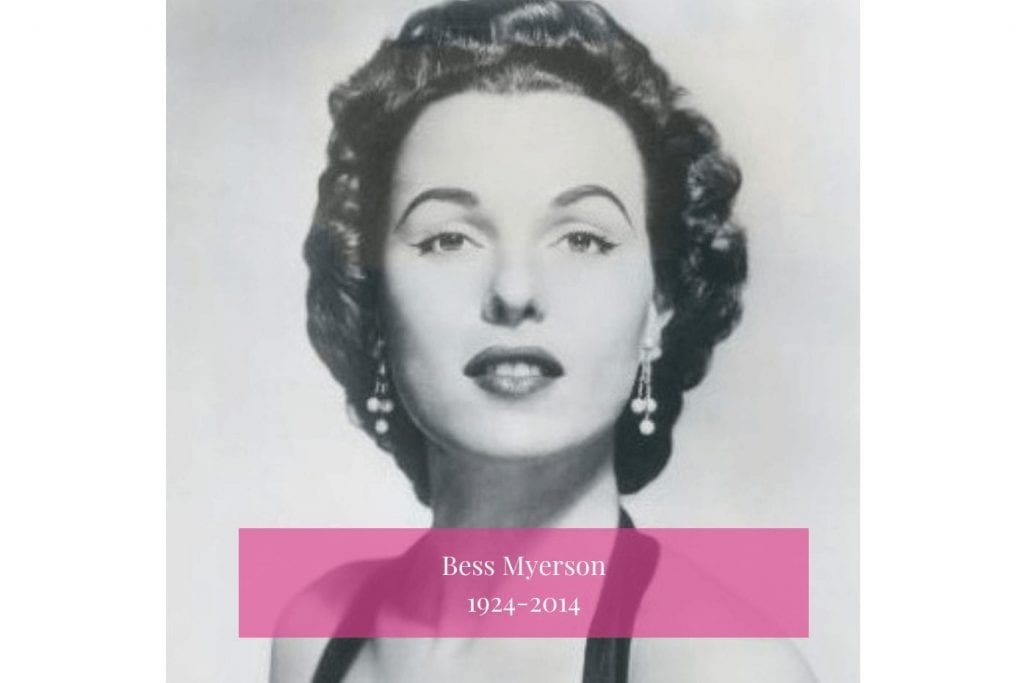 Bess Myerson, 1924-2014
You might know Bess Myerson as New York City's first commissioner of consumer affairs, or perhaps you recognize her for her work on several presidential commissions dealing with mental health, violence, and workplace issues. But there's even more to Myerson's story. In 1945, she became the first and only Jewish Miss America. As she toured the nation, she endured many antisemitic encounters, which led her to become a public speaker for the Anti-Defamation League (ADL). She passed away at the age of 90.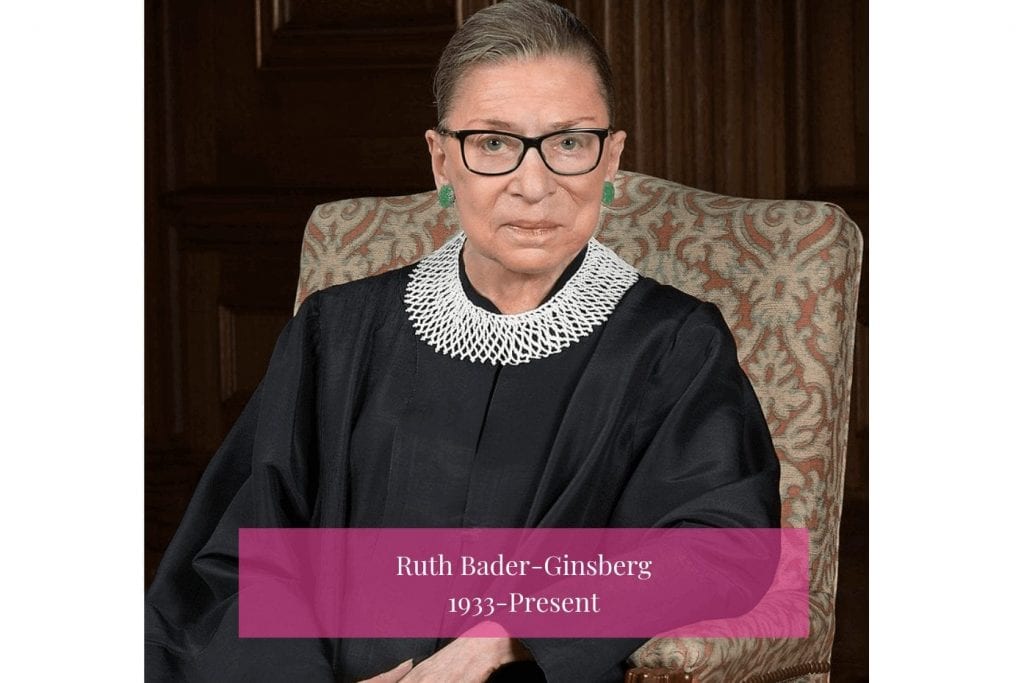 Ruth Bader Ginsburg, 1933 – Present
Justice Ruth Bader Ginsburg is the second female justice to sit on the United States Supreme Court. Assigned in 1993, Justice Ginsburg was one of just a few women in her class at Harvard Law School. As one of the most influential women in history, much of her career has been spent as a lawyer, with many cases centering on women's rights and gender equality.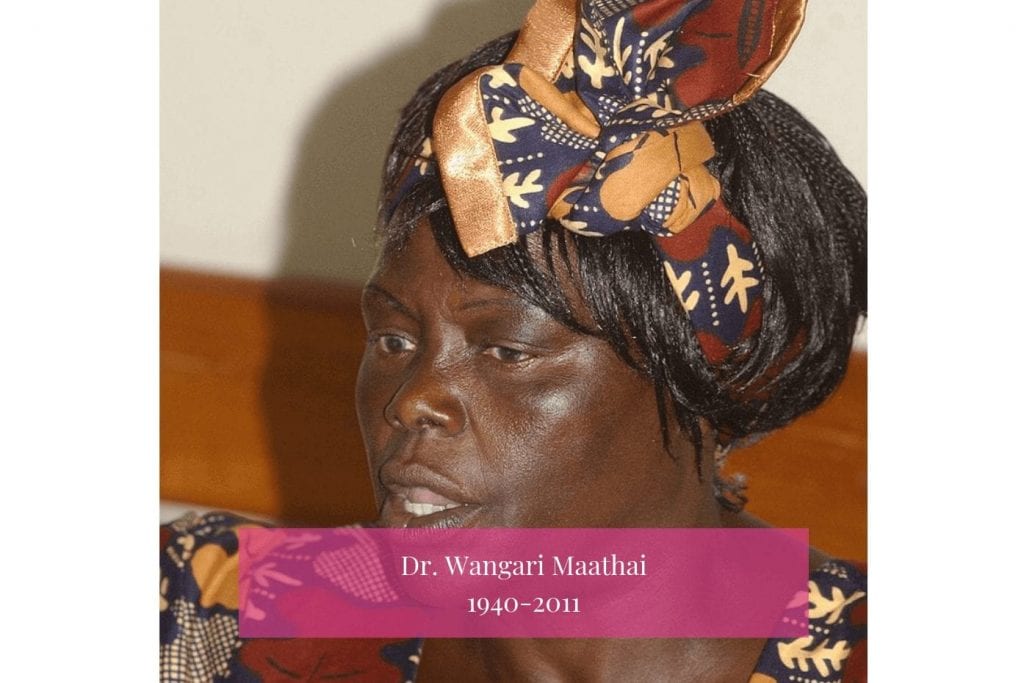 Dr. Wangari Maathai, 1940-2011
In 1977, Kenyan political activist Dr. Wangari Maathai founded the Green Belt Movement in an effort to improve life for rural African women who reported that the lack of trees meant streams were drying up and food was becoming scarce. The movement eventually spread globally, and today, it's an important part of our efforts to lessen the impact of climate change. In 2004, Dr. Maathai became the first African woman to receive the Nobel Peace Prize. Throughout her lifetime, she worked tirelessly to promote environmental conservation as well as women's rights.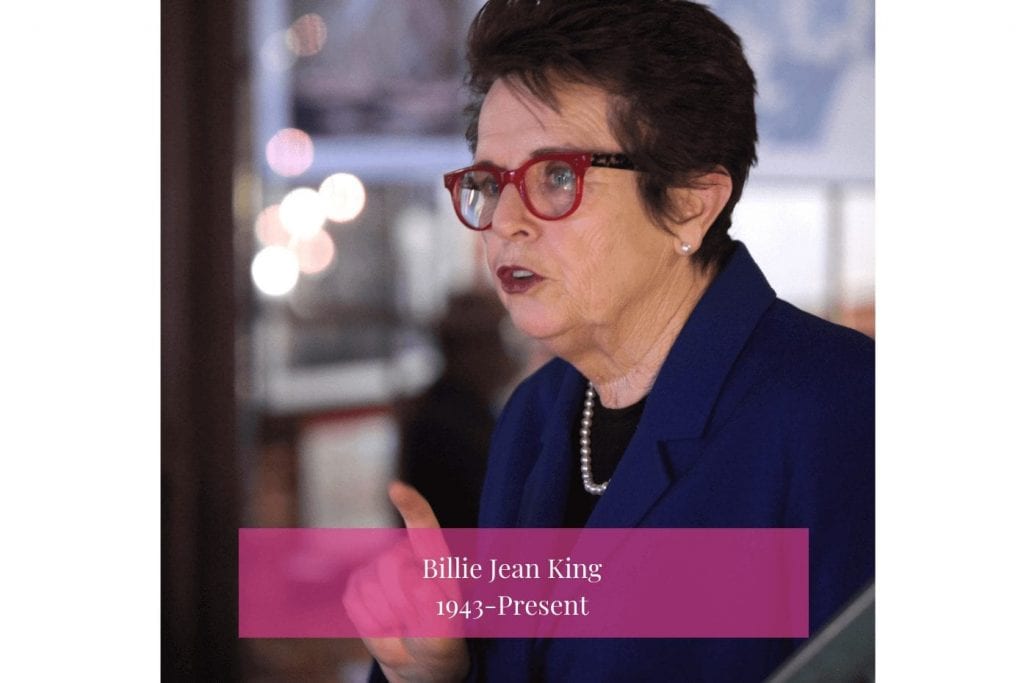 Billie Jean King, 1943 – Present
Billie Jean King changed the face of sports forever when she won 39 Grand Slam tennis titles in the 1960s and 70s, eventually becoming World No. 1 professional tennis player. King played Bobby Riggs in the famous 1973 "Battle of the Sexes" and won. Her life has been spent not only advocating for women in sports, but also in important work with the goal of expanding social justice and gender equality.
These are just some of the stories of the most inspirational women in history. As cultural icons who represent "first ever" and standout moments, they are truly extraordinary and not to be forgotten. At the same time, let's celebrate ourselves, the everyday women who take on so many vital roles. Here's to the women who were brave enough to break the rules, and to all of us who follow in their footsteps.
//= get_template_directory_uri() ?> //= get_template_directory_uri() ?> //= get_template_directory_uri() ?> //= get_template_directory_uri() ?> //= get_template_directory_uri() ?> //= get_template_directory_uri() ?>
©2011-2023 Worthy, Inc. All rights reserved.
Worthy, Inc. operates from 25 West 45th St., 2nd Floor, New York, NY 10036