Paris Hilton's Broken Engagement: Should She Give Back The Ring?
Paris Hilton's engagement is over. Fans worldwide had front row seats to her engagement, when former fiancé Chris Zylka asked for her hand in marriage on a ski slope in January 2018. The video has since been deleted from Paris' Instagram account now that the couple's romantic relationship has come to a close.
Paris took to CBS's The Talk to discuss her reason for ending her engagement. "When I fall in love, I fall in love fast and hard, and it was this whirlwind romance," she said. "I've always been obsessed with Disney stories and love stories, and I thought it was gonna be my happy ending, and I just realized after time that it wasn't the right decision."
According to Paris, she's blaming no one, and she harbors no ill will toward her former fiancé. She went on to state that "I wish him the best, and one day I would love to get married and have children, but for right now I'm just focused on myself and my work."
Paris Hilton's Engagement Ring
It's not every day that a woman receives a $2 million engagement ring, but then again, Paris Hilton is well-known for her love of life's finest things. Her pear-shaped platinum engagement ring is set on a split-shank band. The center stone is a little over 20 carats and is surrounded by a halo and accent diamonds totaling an additional 2 carats. According to its designer, celebrity jeweler Michael Greene, Chris chose the ring based on Paris' admiration for her mother's pear-shaped diamond ring.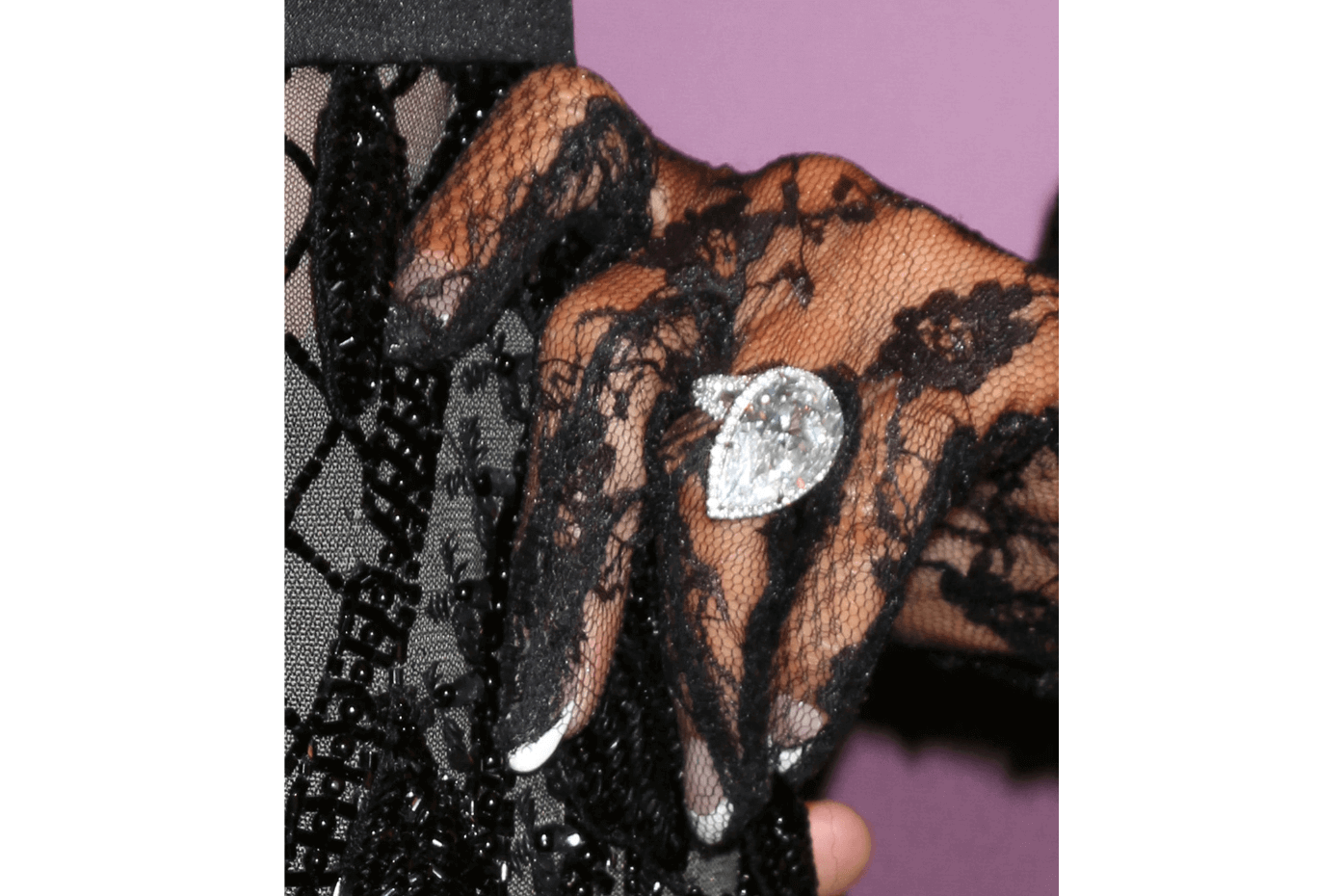 What Should Paris Hilton Do with Her Engagement Ring Now?
According to ring etiquette for a broken engagement, many women return their rings after an engagement ends, even if the groom-to-be never asks to have it back. It's not at all surprising that Chris Zylka wants Paris to return the $2 million ring to him. There are no reports that he has asked for its return though, which lends additional awkwardness to the situation.
Since California law dictates that engagement rings are conditional gifts and the person who ends the engagement must return the ring, it's likely that it will eventually make its way back to Chris. What actually happens will ultimately depend on a variety of variable factors including intent, any existing prenuptial agreement, and whether the two plan to split any shared assets with help from a court.
So far, it seems that Paris isn't quite ready to part ways with her ring. It could be that she simply hasn't had a chance to return it, as the couple haven't seen one another since calling off the engagement. For now, the pear-shaped beauty remains in Paris Hilton's possession.
//= get_template_directory_uri() ?> //= get_template_directory_uri() ?> //= get_template_directory_uri() ?> //= get_template_directory_uri() ?> //= get_template_directory_uri() ?> //= get_template_directory_uri() ?>
©2011-2023 Worthy, Inc. All rights reserved.
Worthy, Inc. operates from 45 W 45th St, 4th Floor New York, NY 10036