The Turning Point: From a Hopeless to Happy Single Mom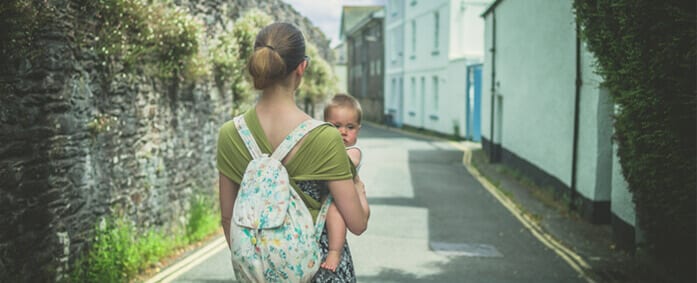 From the time I was a young girl, I had a distinct idea of parenthood and how I wanted to raise my children one day in the future. I envisioned child-rearing as an equal partnership and learned what I didn't want out of parenting by looking back at my childhood.
Raised by a stay-at-home mom, my parents' roles were more "traditional" – my father worked, and my mother handled everything else, most notably taking care of my brother and me. My father's income paid for my mother to do her "job" and because of that, I believe, left all of the household responsibilities to her, never once changing a diaper or taking care of us when we were sick. It was a division of labor that worked for them, sort of, until my father died a few months after my thirteenth birthday and my mother had to return to work out of necessity to make ends meet and rebuild her life.
When I made the decision to get married, I already knew I wanted a home life far different from the one I had growing up. And I got that, but over time, not exactly the relationship I had been after. I also had decided I would pursue a career but ultimately became a stay-at-home mom. After a while, my marriage began to fall apart until eventually we called it quits. Somehow along the way, I had become my mother and now faced many of the same challenges she did.
Having watched my mother raise my brother and me by herself for four years until she remarried, and in many ways after that, I knew single parenthood was not something I ever wanted to experience. And yet when my children were 11, 10, and 6, single parenthood was exactly what I got. But how many of us always get what we want? Certainly, no one I have ever met.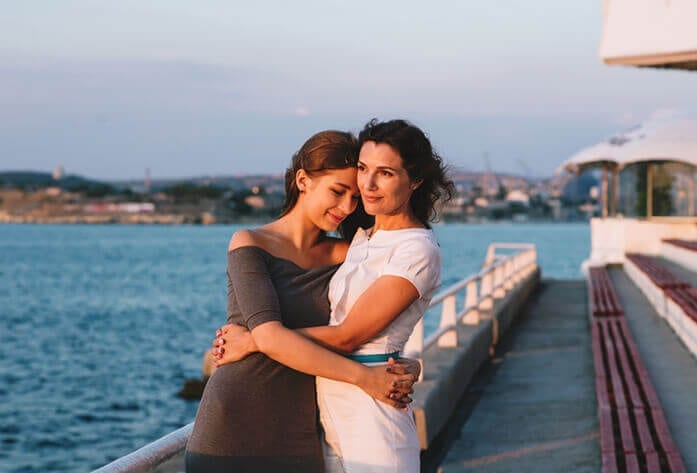 With an ex-husband living thousands of miles away, my life appeared dismal. I was depressed and so were my kids as we all waited for my ex to return for visits, them because they wanted to see him and me because I needed a mental and physical break. This way of life went on for about three months until I got tired. But not of the workload. I got sick of feeling bad. And I set about doing whatever I could to feel better.
From little hacks like taking long, hot baths and walking miles around my neighborhood and the beach to speaking with a therapist on a regular basis and reading endlessly, I self-soothed. I went from crying multiple times daily and suffering from constant anxiety to eventually capturing a few minutes of peacefulness whenever I could. Those moments came slowly, in bits and pieces. I was far from happy, but I was slowly digging myself out of despair.
I needed to get stronger for my children so I could take care of them and be the mother I had dreamt of becoming so long ago.
Although I wish I could say helping myself was all a matter of want, I cannot. I needed to get stronger for my children so I could take care of them and be the mother I had dreamt of becoming so long ago, and was, before my divorce. Happiness was and remains a choice, in spite of not having much choice as to the hand dealt me. Due to the state of my marriage and how ineffective trying to repair it was, I eventually realized I couldn't do it by myself. Divorce, like a terminal disease, was imminent. The problem was, I wanted to live.
I never set out to become a single mom. And to say I am happy about it would be an outright lie. But I did find happiness on the other side of pain if only because I wanted to, making me, by default, a happy single mom. Today, I am far from hopeless. In fact, it is the hope for my future that keeps me going throughout my day, every day, even though it has been more than five years since my husband and I first separated. I still struggle. But I have learned to take happiness from wherever I can find it – in small moments, mostly those I had once taken for granted.
//= get_template_directory_uri() ?> //= get_template_directory_uri() ?> //= get_template_directory_uri() ?> //= get_template_directory_uri() ?> //= get_template_directory_uri() ?> //= get_template_directory_uri() ?>
©2011-2023 Worthy, Inc. All rights reserved.
Worthy, Inc. operates from 25 West 45th St., 2nd Floor, New York, NY 10036